---
Crew
Director – Richard Lester, Screenplay – David & Leslie Newman, Producer – Pierre Spengler, Photography – Robert Paynter, Music – Ken Thorne, Based on Themes by John Williams, Songs – Giorgio Moroder, Visual Effects – Roy Field, Special Effects/Miniatures – Colin Chilvers, Additional Special Effects – Derek Meddings, Model Effects – Paul Wilson, Flying Unit Supervisor – David Lane, Makeup – Paul Engelen & Stuart Freeborn, Production Design – Peter Murton. Production Company – An Alexander and Ilya Salkind Production/Dovemead/Cantharus..
Cast
Christopher Reeve (Superman/Clark Kent), Richard Pryor (Gus Gorman), Annette O'Toole (Lana Lang), Robert Vaughn (Ross Webster), Pamela Stephenson (Lorelei Ambrosia), Marc McClure (Jimmy Olsen), Jackie Cooper (Perry White), Annie Ross (Vera Webster), Margot Kidder (Lois Lane), Gavin O'Herlihy (Brad)
---
Plot
After being thrown off the welfare line, unemployed Gus Gorman takes a computer course and gets a job with the company of Ross Webster. Gus is able to defraud the corporation of $85,000 by collecting up all the half-cents never paid to employees floating around inside the computer system. This brings him to Webster's attention. Rather than firing him, Webster instead employs Gus's computer expertise to conduct illegal operations – destroying a rival South American coffee crop, leaving oil tankers stranded in the middle of the ocean – and ensure that his own business schemes succeed. When Superman foils these plans, Webster orders Gus to deal with Superman. Gus tries to synthesize artificial Kryptonite. Unfortunately, there is an unknown element in the Kryptonite and so to complete the formula Gus makes up an answer. However, the result causes Superman to split into two people – one good, one evil.
---
Producing team of father and son Alexander and Ilya Salkind picked up the rights to the Superman comic book and mounted a lavish, epic-size film version Superman (1978). This emerged as one of the finest of all screen treatments of a comic-book character. In fact, Superman was originally two films and had been shot back-to-back along with a sequel Superman II (1980). However, production problems had ensued between the Salkinds and director Richard Donner, resulting in the Salkinds firing Donner with Superman II only partially completed and replacing him with Richard Lester. One of the causes of conflict between Donner and the Salkinds was their desire to play the comic-book in a campy tone akin to the Batman (1966-8) tv series and Donner's desire to play it straight.
Superman II survived not too badly but by the time of Superman III, Richard Lester and the Salkinds promptly turned the series into an unserious cartoonish travesty. The original idea had been to make the Superman films akin to the James Bond series, producing a film as a bi-annual event, but Superman III proved a flop that doomed the future of the series. (The Salkinds did produce another spinoff Supergirl (1984) and a tv series Superboy (1988-90) but the ensuing Superman film Superman IV: The Quest for Peace (1987) was made after they sold interest in the property off to Cannon). If one keeps the James Bond series analogy, Superman III is as though the series had moved from the Sean Connery Bond films to the campy Roger Moore entries within the space of two films.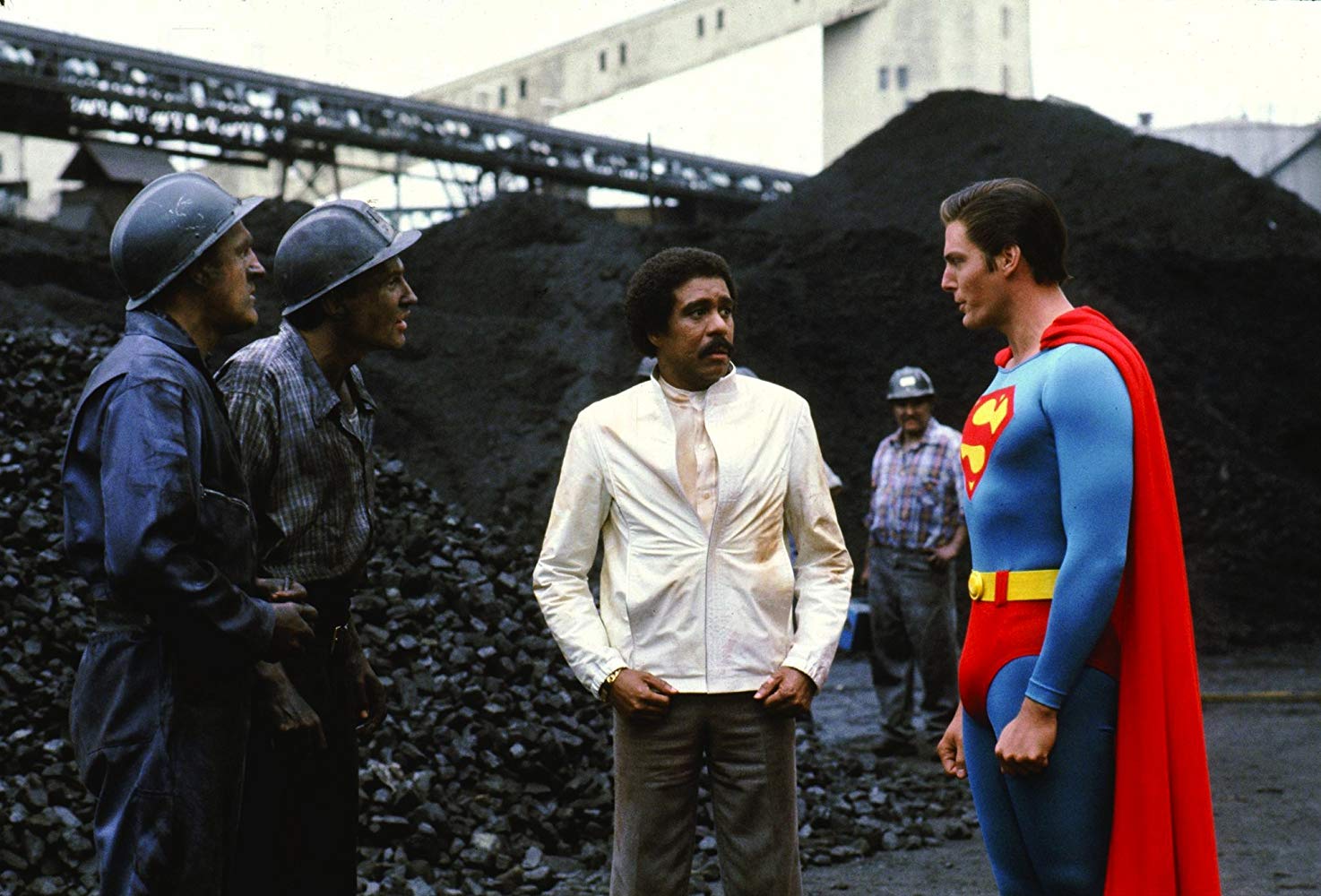 Richard Lester made a number of popular comedies in the 1960s – including The Beatles' classic A Hard Day's Night (1964) and Help! (1965), plus other hits such as The Knack (1965), A Funny Thing Happened on the Way to the Forum (1966) and Petulia (1968). Lester's grounding is in comedy and this is an approach that dooms Superman III. The opening scene, for example, is a giant choreographed custard pie sequence where Clark Kent's changing into Superman unwittingly causes a chain of disasters in the street involving a blind man, toy penguins, a row of phone booths collapsing and a fire hydrant causing a man to nearly drown inside his car. When we come to other scenes like where the computer targeting system for a missile launch suddenly turns into a videogame or with the animated figures on a traffic light signal getting confused and deciding to fight it out, we realise we are watching a film that is no longer taking itself seriously.
The major problem with Superman III is the writing in of Richard Pryor, who was a popular comedian of the time in films like Stir Crazy (1980), Some Kind of Hero (1980) and The Toy (1982). Richard Pryor has no place in the film – he was only cast after an appearance on a US talkshow where he said how much he would like to be in a Superman film. Pryor's exploits are given as much running time as Superman's and this is a clear signal that the film is focused on selling itself to the light comedy and children's audience and no longer interested in paying respect to the comic-book.
Richard Pryor's presence results in some incredibly silly antics – with him running about in a giant cowboy hat getting Gavin O'Herlihy drunk; or one scene messing about on Robert Vaughn's rooftop ski slope where Pryor's bumbling ends up with him skiing down the slope, off the side of the skyscraper and all the way to the ground where incredulously enough he survives without harm (a feat that would in reality kill him, no questions about it).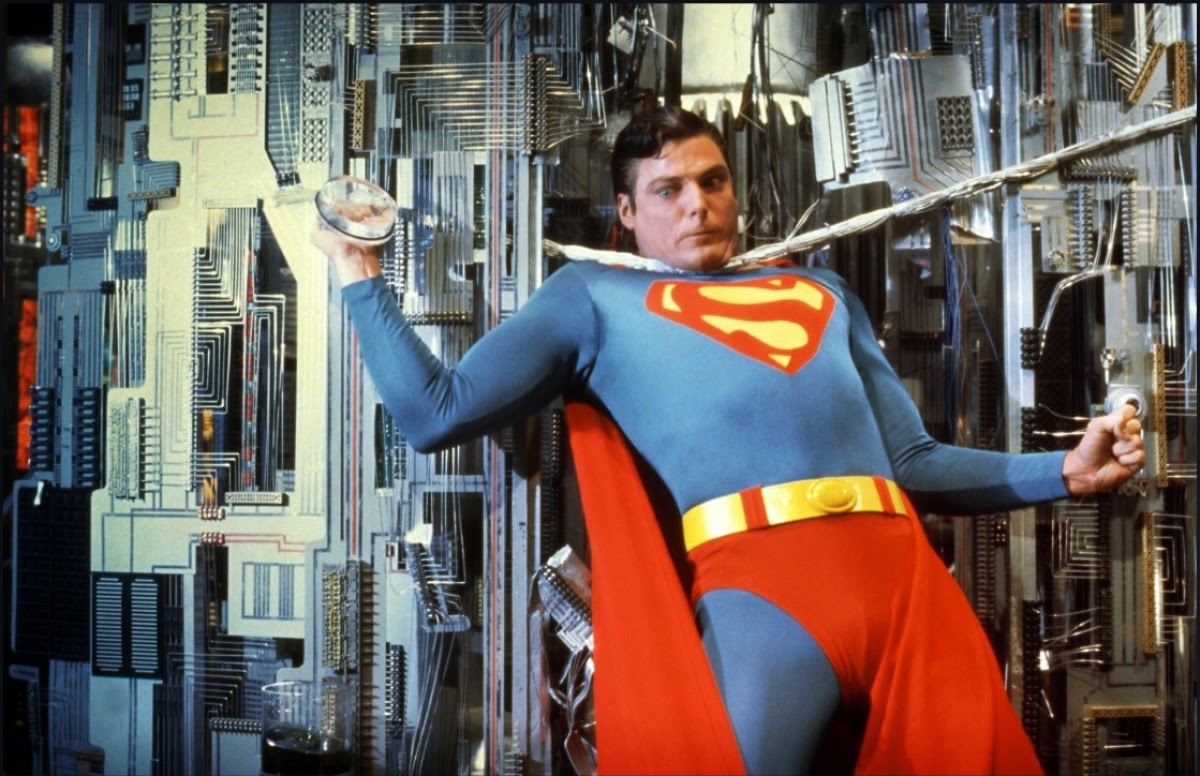 The script has no real focus. Robert Vaughn's villain is an unimaginative rehash of Lex Luthor from the first film, even down to his blonde bimbo. Moreover, Webster's villainous schemes are vague and unfocused – we are not even sure what his grand plot is. There are also numerous inconsistencies in the script – Superman can fly through a hail of missiles yet a good bottle of whisky gets him drunk; and when he does the old coal-squeezing trick from the comic-book, it amusingly not only comes out as a diamond but a cut and refined one too. There is an amazingly bad climax – one where the super-computer becomes a recalcitrant AI in about 30 seconds flat then starts shooting rays and turning people into cyborg zombies.
The special effects are not that special this time out. The one worthwhile sequence is where Superman splits into a good and bad self and the two start fighting it out in a junkyard – a scene that has clearly been modelled on the super-powered street fight that Richard Lester choreographed and was the highlight of Superman II. Christopher Reeve gives a customarily good performance in both roles.
Missing substantially from Superman III is Margot Kidder and the character of Lois Lane. In interviews following Superman II, Kidder had been vocal about expressing her dissatisfaction with the way the Salkinds had fired Richard Donner and in punishment her role here was severely diminished with her appearances here kept only to a few minutes at both the beginning and the end. She is replaced by Annette O'Toole as Lana Lang, one point where the film does pay homage to the comic-book, with O'Toole doing a reasonable job. [In an interesting piece of trivia, Annette O'Toole was later cast as Martha Kent, the adopted mother of the young Superman in tv's Smallville (2001-11)].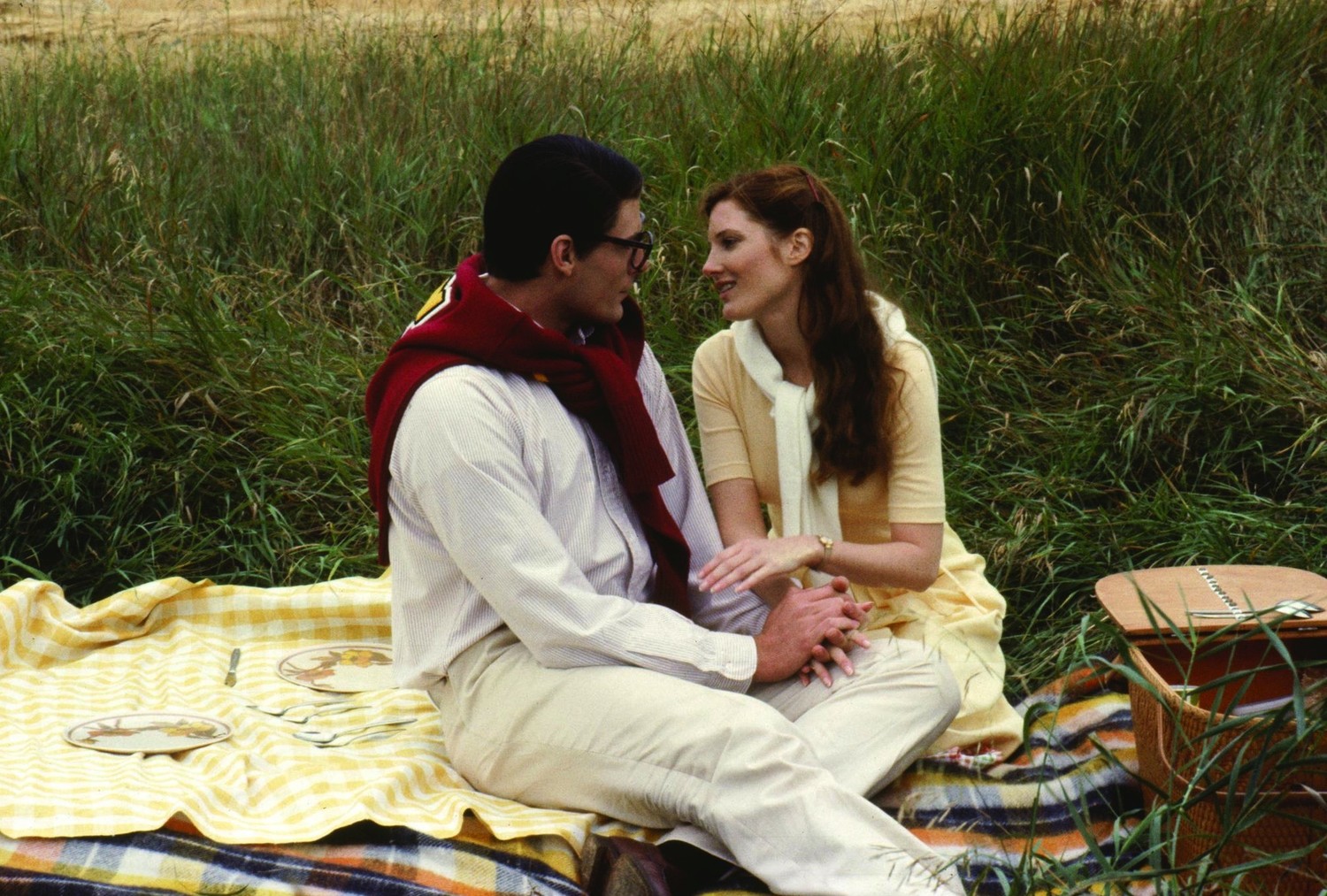 Richard Lester's other genre outings were the comic space journey Mouse on the Moon (1963), the Beatles fantasy Help! (1965), the surrealist WWII black comedy How I Won the War (1967) and the post-holocaust black comedy The Bed Sitting Room (1969).
Other Superman appearances on screen are:-
seventeen

Superman

animated shorts produced by Fleischer Studios between 1941 and 1943
two serials made during the 1940s, Superman (1948) and Atom Man vs. Superman (1950) both starring Kirk Alyn
the low-budget feature film Superman and the Mole-Men (1951), which became the basis of the long-running tv series

Adventures of Superman

(1952-8) starring George Reeves

It's a Bird … It's a Plane … Its Superman

(1975), a tv movie adapted from a Superman Broadway musical starring David Wilson

Lois and Clark: The New Adventures of Superman

(1993-7), a popular tv series that focused more on the love triangle relationship between Clark/Superman (Dean Cain) and Lois Lane (Teri Hatcher)
the excellent animated series

Superman

(1996-2000) where the superheroic exploits were rendered in a beautifully stylised Art Deco milieu, which led to several spinoff films with Superman: The Last Son of Krypton (1996), The Batman Superman Movie: World's Finest (1998) and Superman: Brainiac Attacks (2006), while Superman also appears as one of line-up of DC superheroes in the same creative team's

Justice League/Justice League Unlimited

(2001-6)
The DC Universe Original Animated Films:- Superman: Doomsday (2007), Superman/Batman: Public Enemies (2009), Superman & Batman: Apocalypse (2010), All-Star Superman (2011), Superman vs. The Elite (2012), Superman Unbound (2013), The Death of Superman (2018), Reign of the Supermen (2019), Superman: Man of Tomorrow (2020), Superman: Red Son (2020) and Batman and Superman: Battle of the Super Sons (2022), while Superman also appears in Justice League: The New Frontier (2008), Justice League: Crisis on Two Earths (2010), Justice League: Doom (2012), Batman: The Dark Knight Returns Part II (2013), Justice League: The Flashpoint Paradox (2013), Justice League: War (2014), Justice League: Throne of Atlantis (2015), Justice League: Gods and Monsters (2015), Justice League vs Teen Titans (2016), Justice League Dark (2017), Justice League vs The Fatal Five (2019), Justice League Dark: Apokolips War (2020), Injustice (2021) and Justice Society: World War II (2021)
the tv series

Smallville

(2001-11) played by Tom Welling, which concerns Superman's teen years
Bryan Singer's follow-up to the Christopher Reeve films Superman Returns (2006) starring Brandon Routh and Superman: Requiem (2011), a feature-length fan film starring Martin Richardson that was sanctioned by Warner Brothers
Zack Snyder's reboot Man of Steel (2013) starring Henry Cavill and its follow-ups, the DC superhero team-ups Batman V Superman: Dawn of Justice (2016) and Justice League (2017) and the extended cut of the latter with Zack Snyder's Justice League (2021)
the tv series

Supergirl

(2015-21) starring Melissa Benoist with appearances from Tyler Hoechlin as Superman who was later given his own series with

Superman and Lois

(2021– )
the prequel tv series

Krypton

(2018-9) concerning Superman's grandfather before the destruction of Krypton
Superman also turns up as an animated character in

Legion of Superheroes

(2006-8), The Lego Movie (2014), The Lego Batman Movie (2017), Teen Titans Go! To the Movies (2018),The Lego Movie 2 (2019) and DC League of Super Pets (2022), while the animated series

Young Justice

(2010-3) features Superboy, a clone of Superman, as a regular character
Also of interest is The Death of "Superman Lives": What Happened? (2015), a documentary about the aborted Tim Burton-Nicolas Cage Superman film of the late 1990s, and the South Korean A Man Who Was Superman (2008) about a man who believes he is Superman.
---
---