---
Crew
Director – Stephen Boyum, Screenplay – Gary Scott Thompson, Based on the Comic Book Created by Mike Richardson & Mark Verheiden, Producer – Mike Elliott, Photography – Crescenzo G.P. Notarile, Music – Andy Gray, Music Supervisor – Paul di Franco, Visual Effects Supervisor – Al Migliochetti, Special Effects Supervisor – Kent Butterworth, Makeup Effects – John Buechler, Production Design – Anthony Tremblay. Production Company – Universal Home Entertainment Productions.
Cast
Jason Scott Lee (Ryan Chan), Thomas Ian Griffith (Brandon Miller), Mary Page Keller (Doc Betty), John Beck (O'Rourke), Tava Smiley (Tyler Jeffers), Josh Hammond (Travis), Tricia Barry (Sasha Miller), Kenneth Choi (Josh Chan)
---
Plot
Timecop Ryan Chan is instrumental in arresting Brandon Miller, head of the renegade organisation The Society for Historical Authenticity, as Miller attempts to assassinate Adolf Hitler in 1940 and prevent the Holocaust from ever happening. Back in the present of 2025, Time Enforcement Corps agents suddenly start disappearing. Ryan realises that Miller has escaped from jail and is erasing TEC agents as children or killing their parents and preventing them from ever being born. Ryan goes into action, engaging in a furious chase across time as he attempts to prevent Miller from assassinating his father and thus erasing Ryan's own existence.
---
The Berlin Decision is a video-released sequel to Timecop (1994), the modestly effective Jean-Claude Van Damme starring sf/action vehicle of a few years earlier. It is a surprise that Timecop had not been sequelised before now – The Berlin Decision comes nearly a decade after the original came out – as one has always thought that it had eminent possibilities as both a science-fiction and action movie franchise. The film had previously been spun out as a short-lived tv series Timecop (1997-8) starring T.W. King.
Timecop 2 starts out promisingly with Jason Scott Lee, replacing Van Damme, trying to prevent Thomas Ian Griffith's bad guy from assassinating Adolf Hitler and preventing the Holocaust from happening. Alas, such a promising idea falls apart due to the casting of an actor who does not in the slightest resemble Adolf Hitler and some unconvincing period sets and costumes. The rest of the film treads a similar line between promising and unconvincing.
There are some occasionally imaginative touches of time travel logic – like how Jason Scott Lee keeps encountering different versions of Mary Page Keller every time he returns to the present, where she has gone from professional to burned-out punk to having developed an eyepatch and finally having disappeared and become a renegade; or the effective ending where the villain gets to offer redemption to his younger self and the tying together of the hero's past before he returns to the present where nobody remembers anything at all.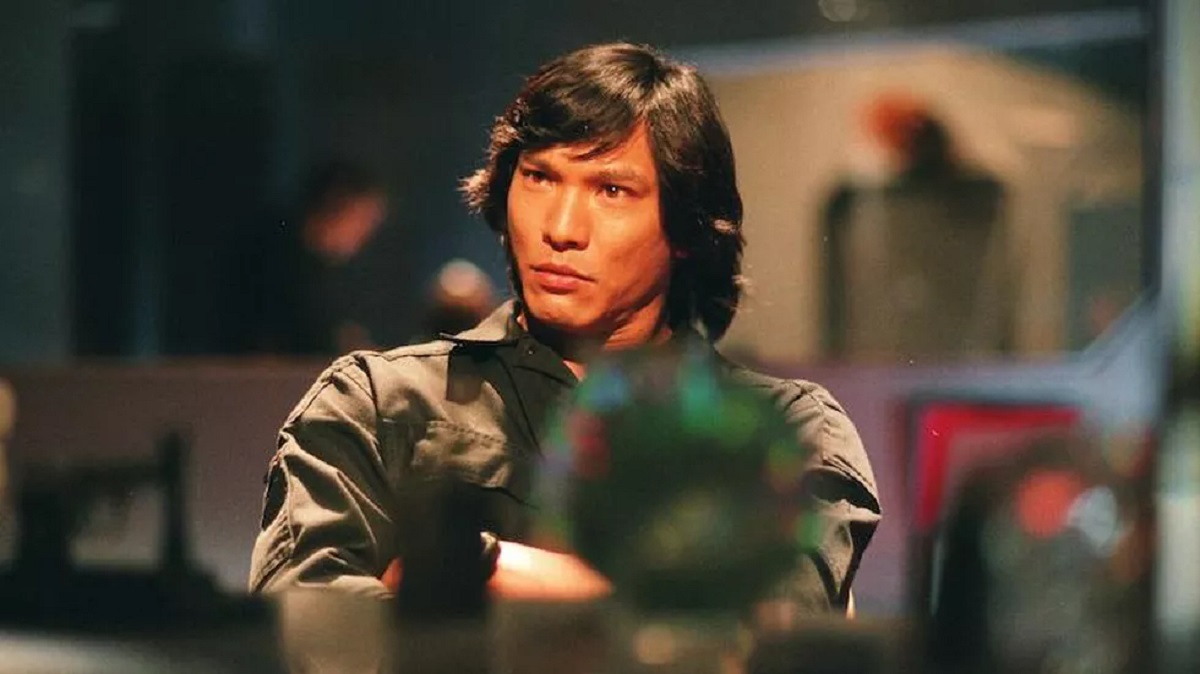 Although the film does fail to follow its logic – while the end has Jason Scott Lee changing the past and returning to the present where nobody remembers anything and there is correct reference to how when Miller eliminates agents he would also stop all the criminals they ever arrested from being apprehended, the film illogically has the eliminated agents suddenly disappearing in front of people's eyes. Surely if Miller were preventing them from ever being born, he would simply eliminate them from the timeline altogether, including the memories that everybody else would also have of them?
It is clear that Timecop: The Berlin Decision has been construed more as an action film than it has as a science-fiction film. The science-fiction elements are paid attention to only as much as the story needs them and mostly the film is concerned with the action movie stuff of the hero and villain chasing each other across time.
The film was directed by Stephen Boyum, a former stuntman who began directing with tv movies like Mom's Got a Date with a Vampire (2000) and Stepsister from Planet Weird (2000) and went onto make the Hallmark mini-series La Femme Musketeer (2003) and the Patrick Swayze King Solomon's Mines (2004). What must be said is that Boyum, clearly as a result of his previous career, has a much more stylish eye for directing action scenes than director Peter Hyams did in the original Timecop, even if his work seems impaired by a constrained budget. The cross-time chase sequences that take up the middle of the film have a certain fast-paced cleverness.
Jason Scott Lee has proven a charismatic actor in a number of the other roles I have seen him in, although he gives a glib performance here. The film hails in at a surprisingly light 75 minutes – one wishes that it would have taken some more time to flesh out its background and story.
---
---