---
Crew
Director – Tony Maylam, Screenplay – Peter Lawrence & Bob Weinstein, Story – Tony Maylam, Bob Weinstein & Brad Gray, Producer – Harvey Weinstein, Photography – Harvey Harrison, Music – Alan Brauer & Rick Wakeman, Makeup Effects – Tom Savini, Art Direction – Peter Politanoff. Production Company – Filmways.
Cast
Lou David (Cropsy), Brian Matthews (Todd), Shelley Bruce (Tiger), Leah Ayres (Michelle), Brian Bacher (Alfred), Larry Joshua (Glazer), Jason Alexander (Dave), Ned Eisenberg (Eddie), Carrick Glenn (Sally), Carolyn Houlihan (Karen), Fisher Stevens (Woodstock), Holly Hunter (Sophie)
---
Plot
Teenagers play a prank play on Cropsy, the bad-tempered old alcoholic caretaker at a summer camp, placing a skull lit up with candles in his room. However, the prank goes wrong and Cropsy is horribly burned. Escaping from hospital, he goes on a killing spree with a pair of garden shears at a neighbouring summer camp.
---
When a film is so reduced in originality to ripping off Friday the 13th (1980) slash for slash, one knows they are in for something bad. In fact, the plot here has almost been photocopied direct from Friday the 13th Part 2 (1981). The Burning is probably one of the worst-made films to come out of the 1980s slasher cycle – and that takes some doing.
The film is badly photographed and there is a complete lack of any style to make the gratuitous sex and violence and the entirely cliche-ridden teenage characterisations bearable. There are times that Tony Maylam's direction looks downright amateurish. At other times the proceedings are laughable – the reason someone goes into a dark room alone is to get their Vitamin E tablets, or the idea that a strong orderly would be unable to fend off a horribly burned, bedridden alcoholic.
Friday the 13th makeup maestro Tom Savini contributes some very gory bloodletting effects, with scenes where one victim has his fingers severed by garden shears and another where five people are massacred in a liferaft being counted among the film's highlights. The film is also celebrated for the score by Rick Wakeman, the former keyboardist with Yes, although in truth this is not particularly good.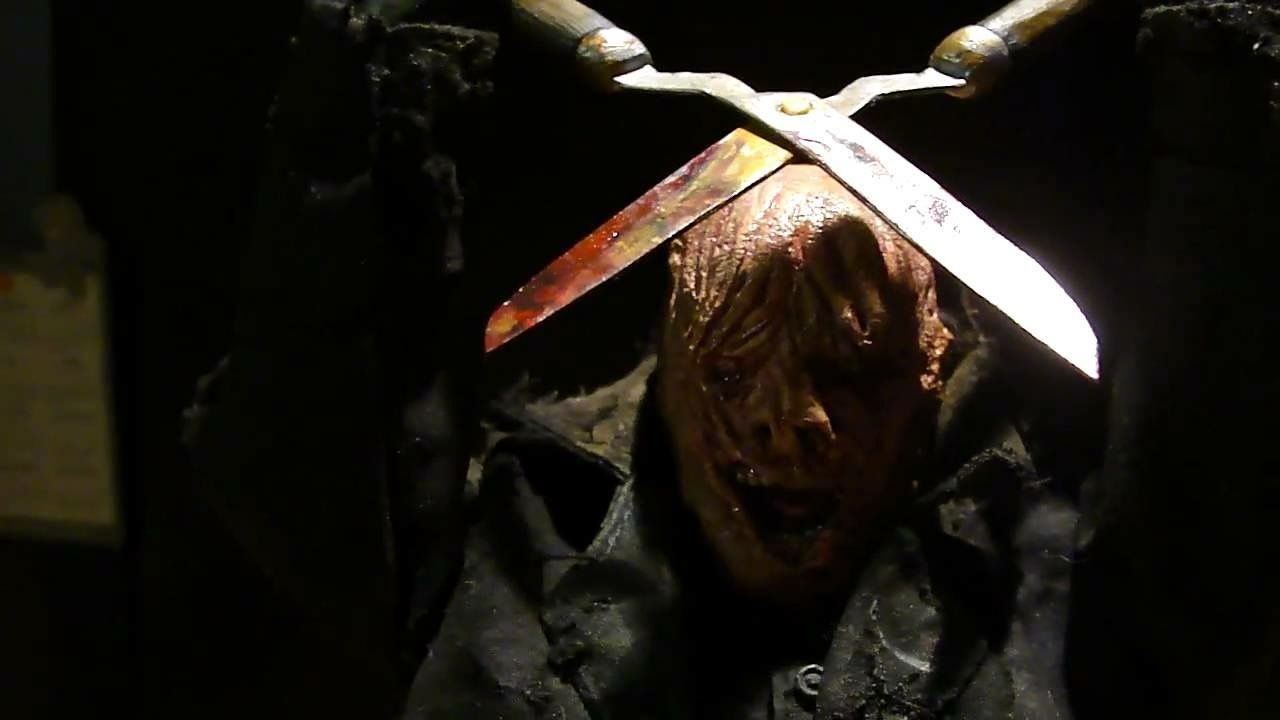 The greatest novelty The Burning has is the number of later-famous faces present – including Oscar-winner Holly Hunter, Fisher Stevens, and Jason Alexander of Seinfeld (1990-8) fame as the practical jokers of the group. Modern re-releases of the film have listed Holly Hunter as the star, even though she has only a minor role.
The greater notoriety the film has in retrospect is that it was the first producing credit of the notorious Harvey Weinstein, while his younger brothers Bob co-writes the script.
British-born director Tony Maylam went onto make a couple of other genre films – the modernised The Sins of Dorian Gray (tv movie, 1983) and the futuristic monster movie Split Second (1992). His greatest success was probably the adventure film The Riddle of the Sands (1979).
---
---