---
USA. 1987.
Crew
Director/Producer – Frank Perry, Screenplay – Susan Isaacs, Photography – Jan Wiencke, Music – William Goldstein, Visual Effects – Balsmeyer & Everett Inc, Production Design – Edward Pisconi. Production Company – Touchstone.
Cast
Shelley Long (Lucy Chadman), Gabriel Byrne (Kevin Scanlon), Corbin Bernsen (Jason Chadman), Judith Ivey (Zelda), Sela Ward (Kim Lacey), Austin Pendleton (Hastings Lacey Jr), Thor Fields (Danny Chadman)
---
Plot
Lucy Chadman, the wife of a prosperous plastic surgeon, chokes on one of her sister Zelda's Korean chicken balls and expires. A year later to the day, her sister conducts an occult ceremony and successfully revives Lucy from the dead. Not believing she had died, Lucy tries to resume normal life to find only to find that things have considerably changed in the interim. Her husband has remarried and now finds her an embarrassment to his career. She then discovers that she must find true love before the next full moon or have to return to the grave.
---
This type of frivolous, insubstantial supernatural comedy was all the rage in the 1940s. The genre was mostly killed off by the end of The War. However, the mid-1980s saw a whole host of new bodyswap and afterlife comedies, among which there were one or two decent ones – Big (1988), for instance. Hello Again was one of the worst of the new batch.
From the first five minutes in one was able to successfully predict the entire run of the plot – you can see that Shelley Long's self-centered husband Corbin Bernsen will get the boot, probably for third-billed Gabriel Byrne, and that Long's death would actually be a chance for her to fulfill her life. The trite banality of the exercise is infuriating – the return from the dead takes place with a remarkable lack of ceremony or conviction and then only to set Shelley Long up for a predictable series of "You'll be the death of me" one-liners.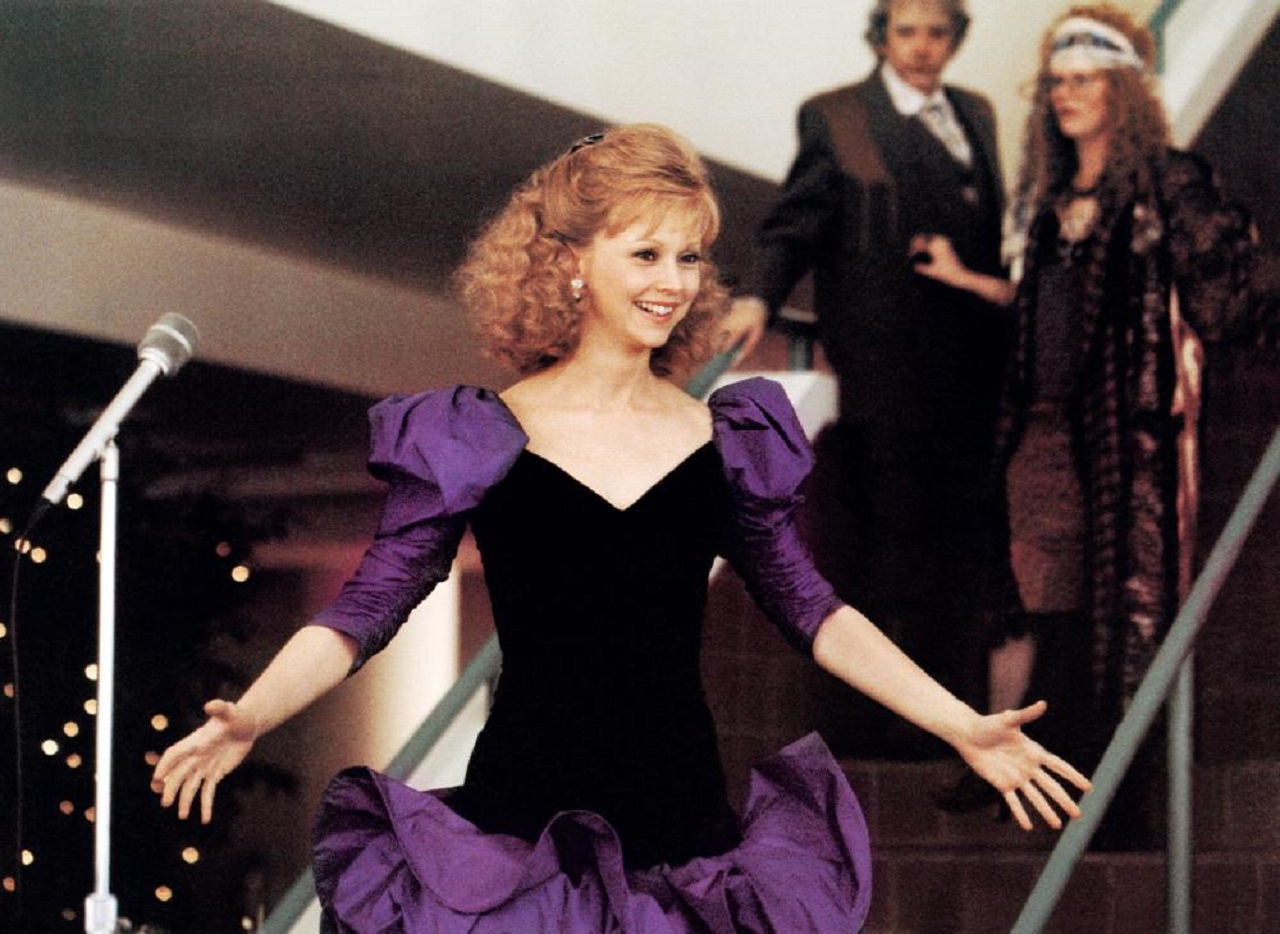 There are clunky artificial suspense-sustainers like the requirement of finding true love by the full moon, and an inept inability to even spin drama out of Long's battles with her husband and his new wife or the fight to get a crèche in the hospital. These reduce Hello Again to a film that takes place at one even, unvarying level of insipid non-drama without highs or lows.
Shelley Long is quite a good actress – she has a nice line in snooty or hapless upper-middle-class women, but since leaving tv's Cheers (1982-93), where she came to fame, her career has remained a succession of mediocre downward choices with family films like Troop Beverly Hills (1989) and a host of tv movies.
At the time, director Frank Perry was probably best known for the melodrama Diary of a Mad Housewife (1970) and the trashy Joan Crawford biopic Mommie Dearest (1981). He one other venture into genre material was the quite good psychic film Man on a Swing (1974).
---
Trailer here
---