---
USA. 1984.
Crew
Director – Ron Howard, Screenplay – Jay Friedman, Lowell Ganz & Babaloo Mandel, Story – Jay Friedman, Producer – Brian Grazer, Photography – Jordan Klein, Photographic Effects – Philip Meador, Special Effects – Ron Tantin, Mermaid Construction – Robert Shourt, Makeup – Robert J. Schiffer, Production Design – Jack T. Collis. Production Company – Touchstone.
Cast
Tom Hanks (Allen Bauer), Daryl Hannah (Madison), John Candy (Freddie Bauer), Eugene Levy (Walter Kornbluth), Dody Goodman (Mrs Stimler), Richard B. Shull (Dr Ross)
---
Plot
Allen Bauer is the successful manager of a fruit and vegetable market in New York City but longs to find love in his life. While boating at Cape Cod, Allan falls in the water but is saved by a beautiful mermaid. Picking up the wallet that Allen drops, the mermaid follows him back to New York City. Allen is called after she is found walking naked in the streets holding the wallet. She learns to speak English after six hours of watching tv and names herself Madison. The two of them fall blissfully in love with Allen unaware of her true nature. However, she is followed by an obsessed scientist who is determined to prove her existence to the world.
---
This charming comedy was a substantial success when it came out. Splash! proved to be a gatefold film that launched a number of careers – it was the first major parts that Tom Hanks, Daryl Hannah and John Candy had had and all three would immediately go onto great success as a result of the film. Splash! also announced the name of Ron Howard as director. Howard was most well known for his part as Richie Cunningham in tv's Happy Days (1974-84). He had previously parlayed that success to directing Eat My Dust (1975) for Roger Corman and then went onto the comedy Night Shift (1982). However, Splash! was the big success that showed that Howard was clearly going places. Splash! was also the film that launched Touchstone Pictures, the live-action subsidiary of Disney, designed to release more adult-oriented product and avoid association with the Disney name.
In the two decades since he came to attention with Splash!, Ron Howard has established himself as a dull, middle-of-the-road director with the likes of Far and Away (1992), The Paper (1994), A Beautiful Mind (2001), Frost/Nixon (2008) and the below-listed genre works. With Splash! however, Howard seemed to burst out with a freshness and exuberance. In fact, one wishes that Howard would return to this type of light bubbly comedy again, rather than constantly trying to make earnestly dull message films, as it is clearly an arena he is far more at home in.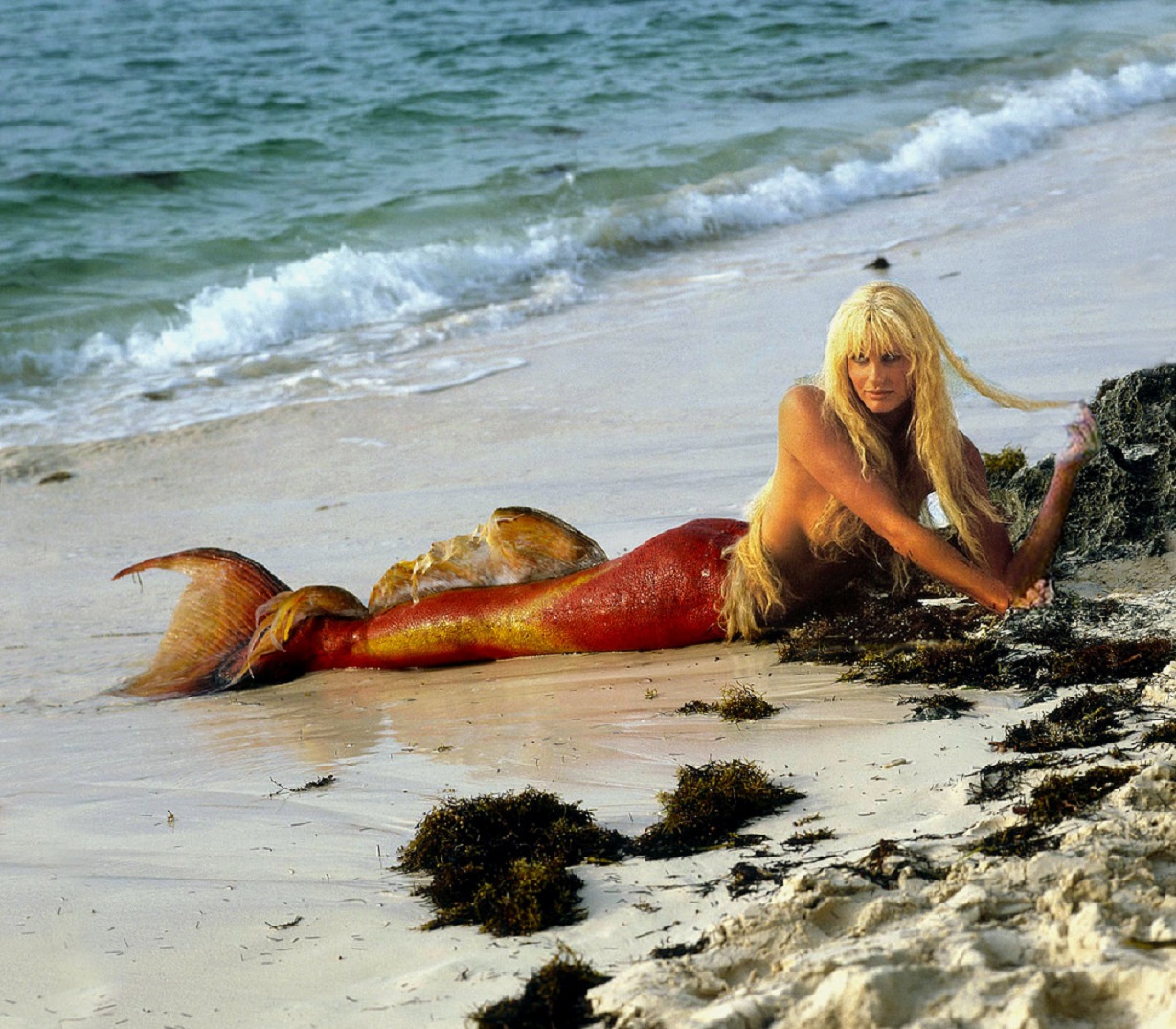 Splash! comes very much in the mold of the frivolous Disney live-action efforts of the previous two decades but the humour is a good deal more bawdy and adult than usual for a Disney film. There is occasionally a certain awkwardness of plot and Howard's direction is rough-hewn around the edges. Nevertheless, the film has a good deal of charm that carries it the rest of the way. Tom Hanks, Daryl Hannah and John Candy bring a fresh and bubbly energy and more than succeed in carrying the film between them.
Splash Too (1988) was a tv movie sequel where the parts were recast with Tod Waring as Allen and Amy Yasbeck as Madison.
Ron Howard's other genre films are:– Cocoon (1985) about a meeting between geriatrics and extra-terrestrials; the George Lucas sword-and-sorcery collaboration Willow (1988); Apollo 13 (1995) based on the true-life 1970 space mission disaster; the Dr Seuss adaptation How the Grinch Stole Christmas (2000); the supernatural Western The Missing (2003); The Da Vinci Code (2006) based on the historical/religious conspiracy bestseller and its sequels Angels & Demons (2009) and Inferno (2016); and Solo: A Star Wars Story (2018).
---
Trailer here
---