---
USA/Japan. 2019.
Crew
Director – Rob Letterman, Screenplay – Derek Connolly, Dan Hernandez, Rob Letterman & Benji Samat, Story – Dan Hernandez, Nicole Perlman & Benji Samat, Based on the Videogame Detective Pikachu by Creatures Inc., Producers – Cale Boyter, Hidenaga Katakami, Don McGowan & Mary Parent, Photography – John Mathieson, Music – Henry Jackman, Visual Effects Supervisor – Erik Nordby, Production Design – Nigel Phelps. Production Company – Legendary Pictures/Toho Co., Ltd/The Pokemon Company.
Cast
Justice Smith (Tim Goodman), Ryan Reynolds (Voice of Pikachu), Kathryn Newton (Lucy Stevens), Bill Nighy (Howard Clifford), Ken Watanabe (Lieutenant Hide Yoshida), Chris Geere (Roger Clifford), Karan Soni (Jack), Suki Waterhouse (Ms Norman), Rita Ora (Dr Ann Laurent)
---
Plot
Tim Goodman is upset to learn that his estranged father has died. He travels to Ryme City, which was created by wealthy businessman Howard Clifford as a place where humans and Pokemon can live together as equals, where his father worked as a detective on the police force. Visiting his father's apartment, Tim encounters his father's Pokemon Pikachu and discovers that he can speak to him. Pikachu has lost his memory but is certain that Tim's father is still alive. Joined by news intern Lucy Stevens, they set out to trace the source of a gas that can mutate Pokemon and the rogue Pokemon known as Mewtwo that was being used in experiments.
---
The Pokemon phenomenon was originally created by Japanese videogame company Nintendo as a game for very young kids. The name Pokemon is condensed from the original Japanese names of the creations – 'Poketto Monstaa' (or pocket monster). The Pokemon phenomenon hit big in the US in 1998 with the release of the games, a translated version of the animated tv series Pokemon (1997-2002) and a series of collectable trading cards. There were cinematic spinoffs with Pokemon: The First Movie – Mewtwo Strikes Back (1998), Pokemon: The Power of One/Pokemon 2000: The Movie (1999) and some twenty other video/dvd released films, while the animated series has been consistently revived in different forms fairly much ever since.
This is a US-made film based on Pokemon Detective Pikachu (2016), a Nintendo videogame where the player reacts with Pikachu to solve a mystery. The film version comes from Rob Letterman who started out in the animation department for DreamWorks and became co-director and co-writer of Shark Tale (2004) and Monsters vs Aliens (2009). Letterman subsequently broached live-action with the Jack Black starring comedy remake of Gulliver's Travels (2010) and then the first Goosebumps (2015) film.
The sole reason that we have Pokemon Detective Pikachu and a live-action film is that Hollywood executives have quickly leaped on the popularity of the videogame and decided to exploit a fad of the moment as a film. In this regard, it is no different to other animated or storybook characters that have been granted live-action films using CGI in recent years such as Stuart Little (1999), Garfield (2004), Alvin and the Chipmunks (2007), Yogi Bear (2010) and Paddington (2014), among others.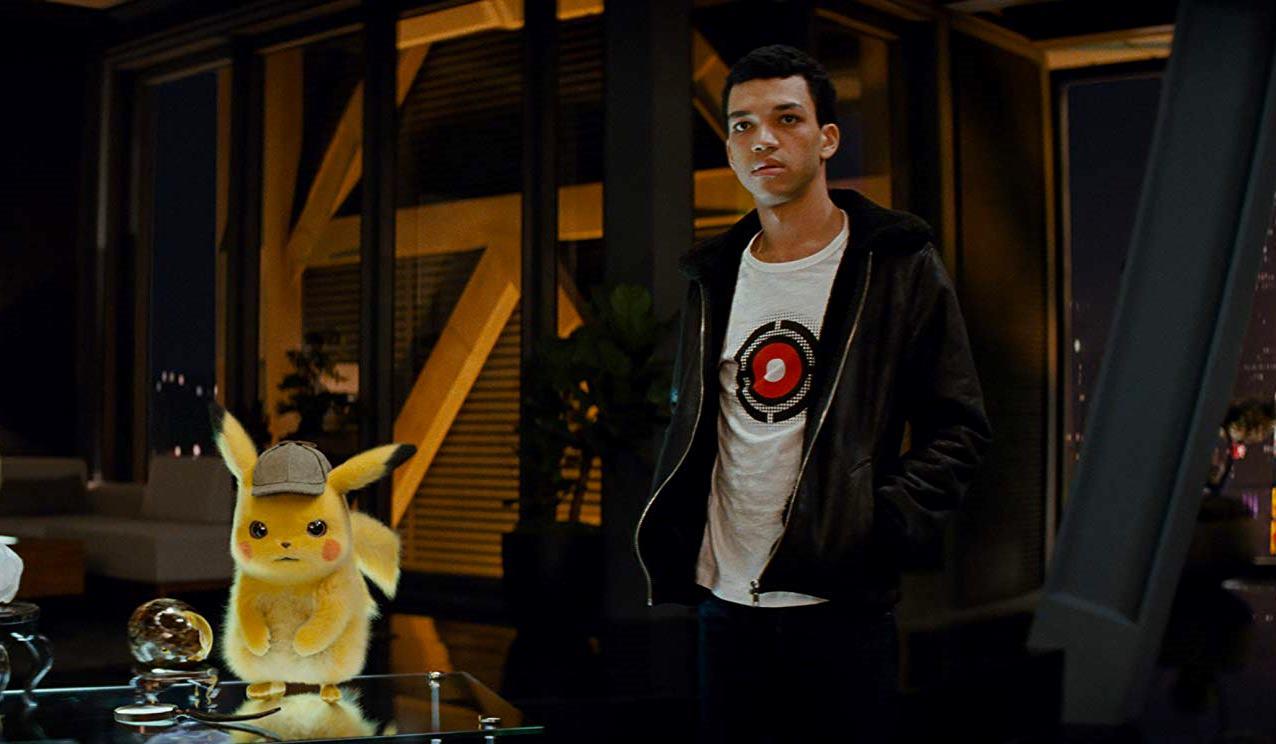 There is nothing exceptional or interesting about Pokemon Detective Pikachu. It is a film about a teenager and a cute creature companion – although given that Pikachu now talks (something he never did in the original cartoons) and comes with the undeniable laidback sarcasm of Ryan Reynolds, what Pikachu resembles is something more akin to the Bill Murray voiced Garfield. The CGI that brings Pikachu to life is competent but unremarkable.
Assorted Pokemon turn up, which I am sure are of interest to people who have the time in their lives to write Wikipedia pages that detail every single Pokemon. The background of the alternate reality the film exists in which Pokemon live alongside humans is sketched with an absolute minimalism. The plot the film has, though it cites classical detective stories (Pikachu wears a deerstalker a la Sherlock Holmes) is entirely by the numbers (the involvement of five screenwriters notwithstanding) and lacks any real engagement, excepting perhaps a twist at the ending in regard to who we think the villain of the show is.
There are requisite moments where the film tugs our heartstrings and we think Pikachu is going to die (but know of course that he won't). There are battles with Pokemon in a cage match and a climactic fight in the skies over the city with both Pikachu and Justice Smith flying about and in danger of falling from high-rise buildings. All of it plays by well-worn formula and none of it has anything to it that engages anybody with an age level in the double digits.
---
---