---
Luxembourg/Canada/Belgium. 2019.
Crew
Director – Bruce McDonald, Screenplay – Tony Burgess & Patrick Whistler, Producers – Jesus Gonzalez-Elvira, Amber Ripley & Sebastian Schelenz, Photography – Richard Van Oosterhout, Music – Jonathan Goldsmith, Special Effects – Ax-7 (Supervisor – Ken Fitzke), Makeup Effects – Lionel Le, Production Design – Eugenie Collet & Florence Vercheval. Production Company – Calach Films/Goodbye. Productions/Velvet Films/D Films/Film Fund Luxembourg//BNP Paribas Fortis Film Finance/Telefilm Canada/Wallimage [Wallonia]/Voo/Be TV.
Cast
Stephen McHattie (Johnny Deadeyes/Trumpet Player), Henry Rollins (Hercules), Juliette Lewis (Countess), Lisa Houle (Lisa), Morgan Csarno-Peklar (Dario), Themis Pauwels (Olivia), Stephane Bissot (Vera), Sam Louwwyck (Chesney), Tomas Lemarquis (Vampire), Astrid Roos (Sugar), Guillaume Kerbusch (Fegelein)
---
Plot
In Luxembourg, the hitman Johnny Deadeyes eliminates rivals of the crime kingpin Hercules. Johnny is then upset to find that this means that Hercules has taken over his rivals' rackets, which include running a child prostitution operation. Johnny is asked to conduct another job for Hercules – that of slicing off the pinkie finger of a trumpet player but cannot bring himself to do the task. He meets with the trumpet player in an effort to reach a compromise. The trumpet player is a heroin addict and is trying to get his trumpet back after he it traded to the pawnbroker Chesney. Meanwhile, Johnny's neighbour, young Dario, comes to him, asking him to rescue his fourteen year-old sister Olivia who has been abducted by Hercules and is destined to be married off to a vampire in a wedding ceremony.
---
Bruce McDonald is a Canadian director who has received a more than reasonable reputation internationally. McDonald first appeared with Roadkill (1989) and had a critical and festival hit with the hilariously surreal road movie Highway 61 (1991), followed by the equally acclaimed Hard Core Logo (1996) about a washed-up punk band. McDonald has alternated tv work with films such as Dance Me Outside (1994), Picture Claire (2001), The Tracey Fragments (2007), This Movie is Broken (2010), Trigger (2010) and The Husband (2013). He made a return to genre material with the excellent horror film Pontypool (2008), his best reviewed work of the 2000s, as well as Hard Core Logo 2 (2010), which does feature some fantastic elements with a singer possessed by the spirit of the former film's dead star, and the Halloween horror Hellions (2015).
Reading up on Dreamland to try and see if it was a film I needed to write up, the one thing that stood out was that it had received some terrible reviews – comments along the lines of "it's hard to believe films like this can get financing when there are so many other good unmade scripts" etc. Watching Dreamland, I can definitely say I have seen films that are a lot worse – people really need to stop reaching for hyperbole and listing every mediocre film at "the worst film ever". At most, Dreamland rises to a level of thorough ordinariness. What it feels like is one of the post-Tarantino crime thrillers that were made for a time in the 1990s/early 2000s.
It is a film that looks as though Bruce McDonald took advantage of international film financing that was thrown at him – the sole reason the film is set in Luxembourg would seem to be because that is where most of the money came from. The cast appear to be mostly a case of whatever names were available – in the case of Juliette Lewis, it often feels like she is searching for clues as to what she is meant to be doing there.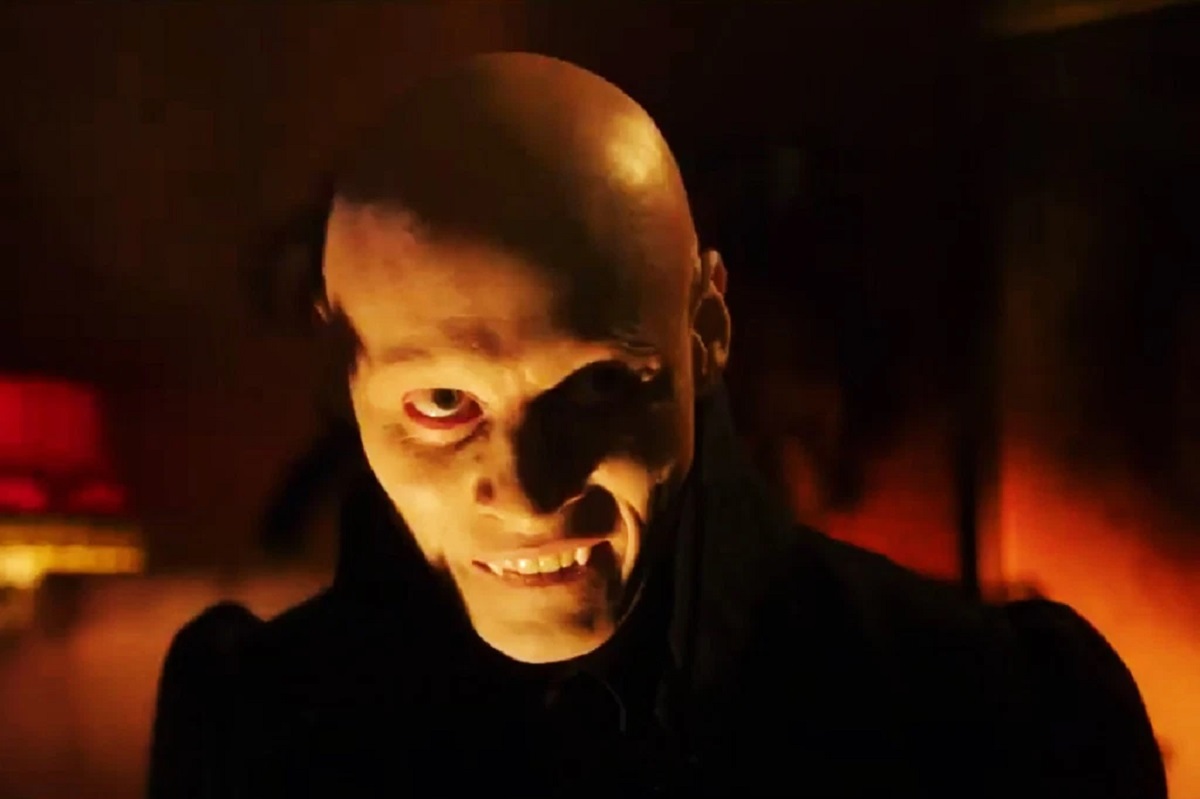 The film stars Stephen McHattie who gained a big career boost after appearing in Bruce McDonald's Pontypool and subsequently became a genre regular. For reasons known only to McDonald and himself, McHattie chooses to play two roles here – that of the hitman Johnny and the unnamed trumpet player. In the latter role, McHattie delivers a halfway reasonable jazz performance towards the end of the film (if one where his voicing seems far too soft-spoken and cautious). On the other hand, quite why McHattie chose to play the role of Johnny with long hair and pasty face with heavy black bags under the eyes is a complete scratch of the head. It makes him look like a corpse that was just awoken from the 19th Century after a really hard night's drinking binge.
The script feels as though it was quickly rushed into production and needed a whole lot more polishing than it received. It is a crime thriller where the character of Johnny has the task of rescuing a girl from the crime kingpin's clutches. There are some twists that have a certain sardonic amusement – like where Stephen McHattie's trumpet player tries to rob the pawn shop to get his trumpet back only for the owner (Sam Louwwyck)'s wife (Stephane Bissot) to pull a shotgun and tell him to take his trumpet as long as he kills her husband. However, there does come the invariable point where you pull back and ask "What is there here that makes me want to care about what happens to these characters and by extension anything that happens in the film?"
There's also the vampire. This is the sole reason for the film's inclusion here – Dreamland is otherwise first and foremost a crime film. The role of the vampire is played by Icelandic actor Tomas Lemarquis with lots of leering eye-rolling. The presence of a vampire adds precisely zero to the story – Lemarquis could have been eliminated or recast as another mobster without making any difference to proceedings. As to why there is a vampire in the story, you end up making the same shrug of the shoulders as you do with the rest of the film.
---
Trailer here
---