---
Crew
Director – John R. Leonetti, Screenplay – Brent V. Friedman & Bryce Zabel, Story – Lawrence Kasanoff, John Tobias & Joshua Wexler, Based on the Game Created by John Tobias & Ed Boon, Producer – Lawrence Kasanoff, Photography – Matthew F. Leonetti, Music – George S. Clinton, Visual Effects Supervisors – Chuck Comisky & Alison Savitch, Visual Effects – The Digital Magic Co, Flat Earth Productions (Supervisor – Kevin Kutchaver), Kleiser-Walczak Construction Co, Murod Digital Images (Supervisor – Evan Richs), Optical Illusions & Vision Crew Ltd (Supervisor – Evan Jacob), Costume Effects Supervisor – Philip Goldsworthy, Special Effects Supervisors – Ron Troti & Joss Williams, Prosthetic Makeup Design – Gary Pollard, Makeup Consultant – Nick Dudman, Production Design – Charles Wood. Production Company – Threshold Entertainment./New Line Cinema
Cast
Robin Shou (Liu Kang), Sandra Hess (Lieutenant Sonya Blade), Talisa Soto (Princess Kitana), James Remar (Lord Rayden), Lynn Red Williams (Lieutenant Jackson 'Jax' Briggs), Brian Thompson (Shao Khan), Irina Pantaeva (Jade), Musetta Vander (Queen Sindel), Raynor Scheine (Shinnok), Deron McBee (Motaro), Marjean Holden (Sheeva), Litefoot (Nightwolf), Keith Cooke (Sub Zero)
---
Plot
The Mortal Kombat has been won, meaning that Earth is safe for this generation. The rules are suddenly broken by the warlord Shao Khan who invades the Earth with an army from Outworld, intending to destroy the world in six days time and merge the two realms into one. The Earth's fate lies in the hands of Liu Kang, Sonya Blade, Kitana and Lord Rayden who must discover new fighting skills and new allies if they are to defeat Shao Khan.
---
Before Mortal Kombat (1995), the selection of films based on video and computer games had been extremely deplorable, with only the woeful likes of Super Mario Bros. (1993), Street Fighter (1994) and Double Dragon (1994) on offer. Mortal Kombat succeeded in contradicting the trend to become an enjoyable all-out action vehicle. It did so by dint of the single blindingly obvious thing that these other videogame adaptations somehow neglected – it approximated the style of the videogame itself by offering up wall-to-wall action, all run over by a pounding techno soundtrack.
Mortal Kombat: Annihilation is a lesser sequel, directed by the first film's cinematographer John R. Leonetti. Anything that remotely resembles plot has been stripped to a bare minimum to concentrate on a series of fantastic martial arts set-pieces that have been slung together in the most directly linear connection possible. The downside of this is that the film tends to blur into a single shapeless action sequence.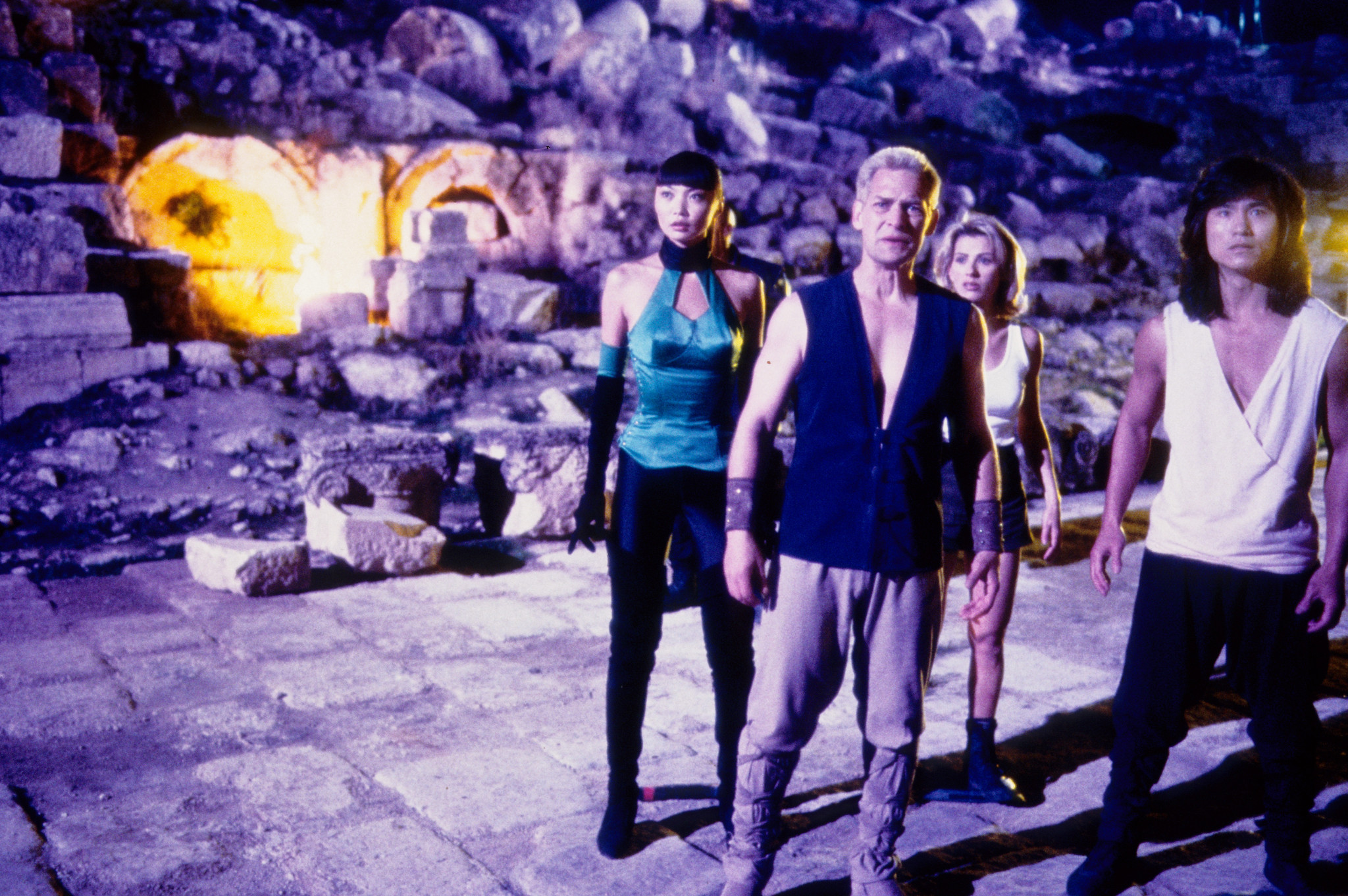 Nor is the acting up to much – not that there is particularly any room for it. Robin Shou is awful, Sandra Hess barely less so, while James Remar displays even less animation as Rayden than Christopher Lambert did in the first film. Nevertheless, it is the sheer fantastique bravado of the fight sequences where the kombatants battle centaurs, four-armed opponents, use razor-tipped hair-braids, unleash ice and sonic voice blasts and launch missiles built into their chests that gives Mortal Kombat: Annihilation a certain, undeniably watchable edge.
A further cinematic sequel has been announced numerous times and eventually emerged with with the reboot Mortal Kombat (2021). The franchise was further revived with the animated films Mortal Kombat Legends: Scorpion's Revenge (2020) and Mortal Kombat Legends: Battle of the Realms (2021). This film was followed by a short-lived tv series Mortal Kombat: Conquest (1998-9), which lasted for 22 episodes, as well as the animated tv series Mortal Kombat: Defenders of the Realm (1995).
Director John R. Leonetti later returned to genre sequels with The Butterfly Effect 2 (2006) and Annabelle (2014), as well as the original horror films Wolves at the Door (2016), Wish Upon (2017) and The Silence (2019).
---
---