USA. 2011.
Crew
Director – Gus Van Sant, Screenplay – Jason Lew, Producers – Brian Grazer, Bryce Dallas Howard, Ron Howard & Gus Van Sant, Photography – Harris Savides, Music – Danny Elfman, Visual Effects – Bent Image Lab (Supervisors – Ray Di Carlo, Tarn Fox & Chel White), Production Design – Anne Ross. Production Company – Imagine Entertainment.
Cast
Henry Hopper (Enoch Broe), Mia Wasikowska (Annabel Cotton), Ryo Kase (Hiroshi Takahashi), Schuyler Fisk (Elizabeth Cotton), Luisa Strus (Rachel Cotton), Jane Adams (Mabel), Chin Han (Dr Lee), Christopher D. Harder (Funeral Director)
---
Plot
Enoch Broe is an alienated teenager whose parents have died in a crash and now lives with an aunt. Enoch has dropped out of high school and spends his time gatecrashing funerals, pretending to be a mourner. Due to the accident, he went into a coma and briefly died. This has left him able to see the dead and with a ghostly companion in Hiroshi Takahashi, a Japanese kamikaze pilot who died in action in World War II. At one of the funerals, Enoch meets Annabel Cotton, a girl his own age. He learns that she is dying from a cancer in her brain. The two begin to fall for one another, spending all their time together, even though Enoch knows that this will have a sad ending.
---
Love him or hate him – a spectrum that his films usually fall between – Gus Van Sant is a distinctive and original voice in US cinema. Van Sant appeared with acclaimed indie films such as Drugstore Cowboy (1989) and My Own Private Idaho (1991), then ventured into the mainstream. There Van Sant's work swung between critical poles – the hit of To Die For (1995) and in particular the widespread acclaim of Good Will Hunting (1997), contrasted with his ill-advised adaptation of Even Cowgirls Get the Blues (1993) and the stunningly pointless remake of Psycho (1998). Since then, Van Sant has focused on films that have generally sought more of an indie sensibility with the likes of Elephant (2003), Last Days (2005) and Paranoid Park (2007), as well gained further critical acclaim with the awards winning biopic Milk (2008).
Restless, a weepie emo romance about dying, is somewhat of an oddity for Gus Van Sant who is usually more at home in realism based dramas. Restless almost feels like a variant on Harold and Maude (1971) remade with an 00s hipster cool. If you were looking to pinpoint Restless, the film falls somewhere between a nicer version of the satiric support group gatecrashing scenes in Fight Club (1999), the "I see dead people" romance of Charlie St. Cloud (2010) and the teenage cancer survivors drama of something like The Bumblebee Flies Anyway (1999).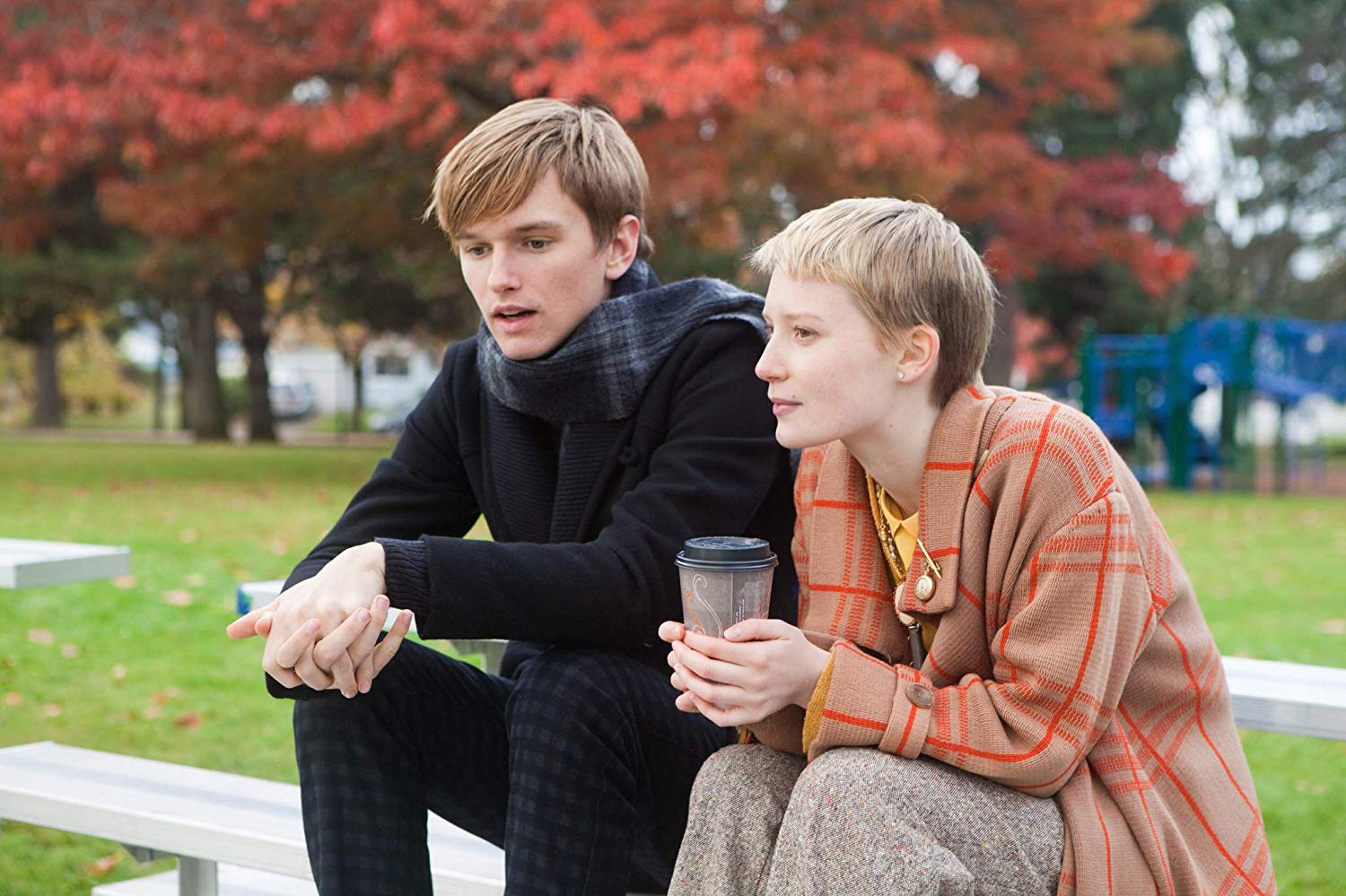 Even more so, a bald synopsis of the film – guy obsessed with gatecrashing funerals who is accompanied by the ghostly companion of a Japanese kamikaze pilot falls for a girl his own age who is dying from cancer – has an off-the-wall quirkiness to it that must surely have been a complete head-scratcher in terms of pitching it to the studio, let alone to end up with the mainstream backing of Ron Howard's Imagine Entertainment. (Although, apparently this came about because Ron Howard's daughter, actress Bryce Dallas Howard, who is credited as a producer, appeared in a play version of Restless while at university and loved the story).
Naturally, the result feels like an odd match – an attempt to create a mopey teen romance for the Twilight crowd that has then been conducted with Gus Van Sant's sensibilities where the focus is on low-key character drama that often gives the impression of being improvised. Gus Van Sant's films often feel somewhat aimless where the focus is less on plot than it is on the banality and minutiae of people's lives rather than the twists and turns of plot. As a result, Restless feels like a teen romance that fails to ever ignite in terms of the essential burn at its heart or the angsty emotions that twist and turn the characters. The deliberately slow and low-key pace of the show, the folksy soundtrack has an infuriating banality to it. Indeed, Restless almost edges into a label that you would never think to associate with Gus Van Sant – cute.
Restless is also Gus Van Sant's first venture into fantastic material. One of the central trio of characters in the film is a ghost, although here Van Sant plays all of Ryo Kase's appearances as something resolutely mundane, eschewing any visual effects or camera tricks – there are no see-through ghost effects or unexpected disappearances.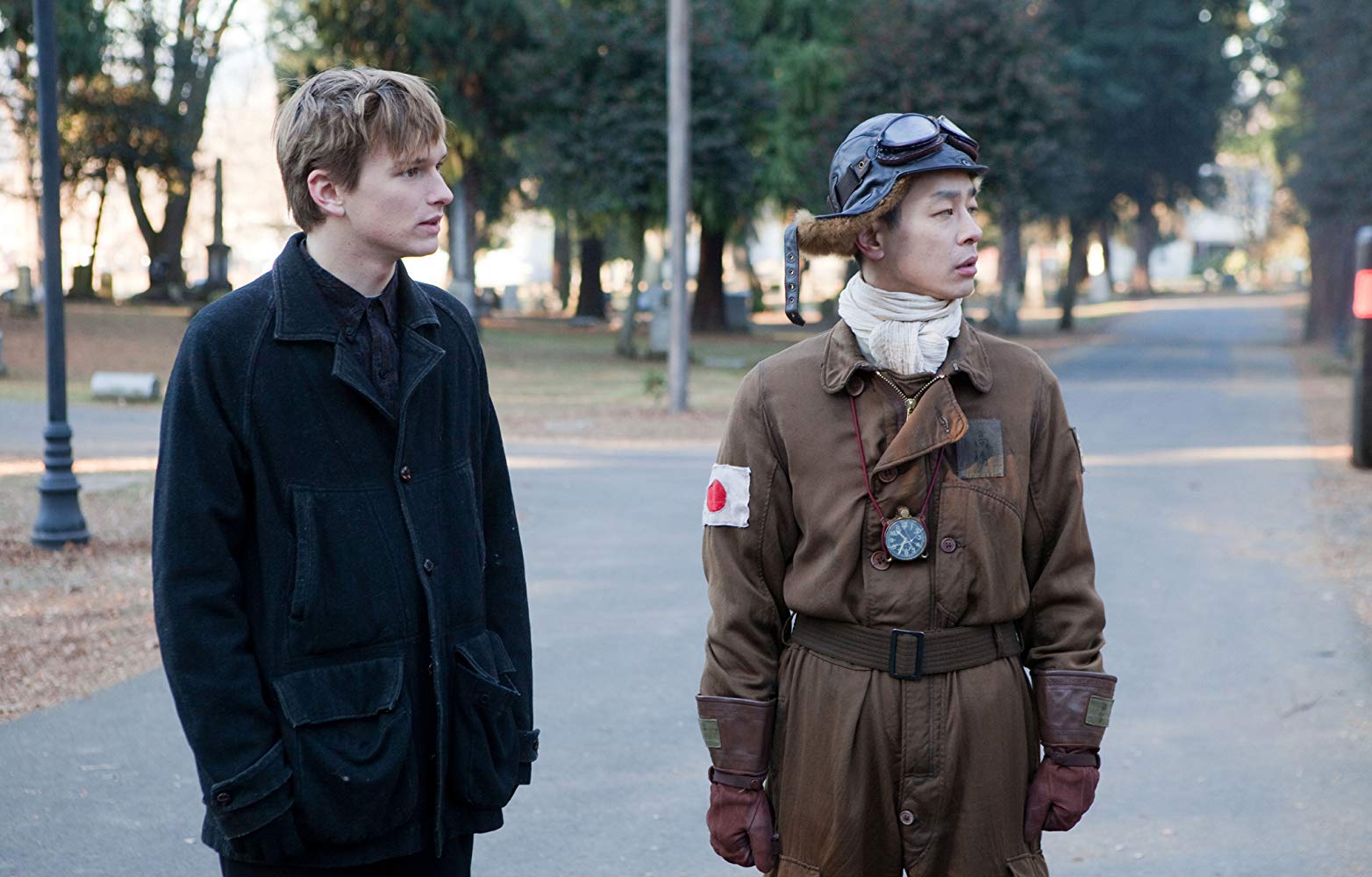 What the film feels like is it needs is more of a darker edge to its material, more of a clear direction to its plot than Gus Van Sant's amiable looseness. Try and imagine what the film would have emerged like if it had the script had come from someone like Diablo Cody with her ear for sharp, acerbic and penetrating dialogue or everything pushed it more in the direction of the aforementioned Harold and Maude, a place you could have imagined Restless would have worked rather well.
The one scene where Gus Van Sant seems on the verge of discovering a darker edge to the material is the one where Henry Hopper turns up to find Mia Wasikowska apparently dead and then goes to commit seppuku, only for her to come around and we find that this is a rehearsal of a death scene they are playing out and that she is annoyed that he is improvising over the planned script.
---
---