---
Crew
Director – John Murlowski, Screenplay – Mark Furey, Story – Jason Jeffer & Rob Kerchner, Producer – Mike Elliott, Photography – Christian Sebaldt, Music – Deddy Tzur, Music Supervisors – Ron Kenan & David Ari Leon, Special Effects Supervisor – Dennis Dion, Production Design – Nava. Production Company – Saban Entertainment/The Harvey Entertainment Co.
Cast
David Gallagher (Richie Rich), Jake Richardson (Reggie Van Dough), Keene Curtis (Charles Cadbury), Eugene Levy (Professor Keenbean), Martin Mull (Richard Rich), Lesley Ann Warren (Regina Rich), Richard Riehle (Sergeant Mooney), Michelle Trachtenberg (Gloria), Blake Jeremy Collins (Freckles), Austin Stout (Pee Wee), Kathleen Freeman (Mrs Peabody), Richard Fancy (Mr Van Dough), Marla Maples (Mrs Van Dough)
---
Plot
Richie Rich, the richest kid in the world, is feeling frustrated at not being allowed to do what he wants. The scientist Professor Keenbean shows Richie a machine he has invented that can allow him to wish for whatever he likes – but on only one day per year, Christmas Eve. As Richie is driving a motorised sleigh of Christmas presents to the local orphanage, his rival, the mean-spirited Reggie Van Dough, takes the remote control and causes the sleigh to go out of control through the town. Christmas is ruined and Richie is blamed for what went wrong. Richie sits in front of the wishing machine wishing he no longer was Richie Rich, whereupon he is sucked into the machine to emerge into an alternate world where he was never born. Reggie is now the richest kid in the world and runs the town with an autocratic control. Richie is forced to become a fugitive as Reggie orders the town's police squad to arrest him. On the run, he tries to find this world's equivalent of Professor Keenbean so that he can get back home.
---
Richie Rich's Christmas Wish is video-made sequel to the cinematically released Richie Rich (1994), which starred Macaulay Culkin. Both films are based on the popular Harvey Comics character that first appeared in 1953. The sequel was made by Saban Entertainment, a production company who have made an a number of children's tv series including Samurai Pizza Cat (1991), Mighty Morphin Power Rangers (1993-6) and Digimon (1999-2002), as well as various other video-released sequels to popular theatrically-released family hits, including Addams Family Reunion (1998), Casper: A Spirited Beginning (1997) and Casper Meets Wendy (1998), the latter two also being based on Harvey Comics characters.
Richie Rich's Christmas Wish is yet another variant on the seasonal classic It's a Wonderful Life (1946) wherein an individual bemoans how their life is not going as they like and has their wish granted whereupon they are thrown into an alternate timeline where they were not born. Richie Rich's Christmas Wish is maybe It's a Wonderful Life with a dash of the dark capitalist present alternate timeline that we saw in Back to the Future Part II (1989).
As always with a Saban film, there is much slapstick running around – car chases, sleighs careening about the town and various escapades avoiding the guards. Saban have lavished a fair budget on the film and do a decent job of depicting the OTT ostentation of Richie's riches that was always one of the features of the comic-book.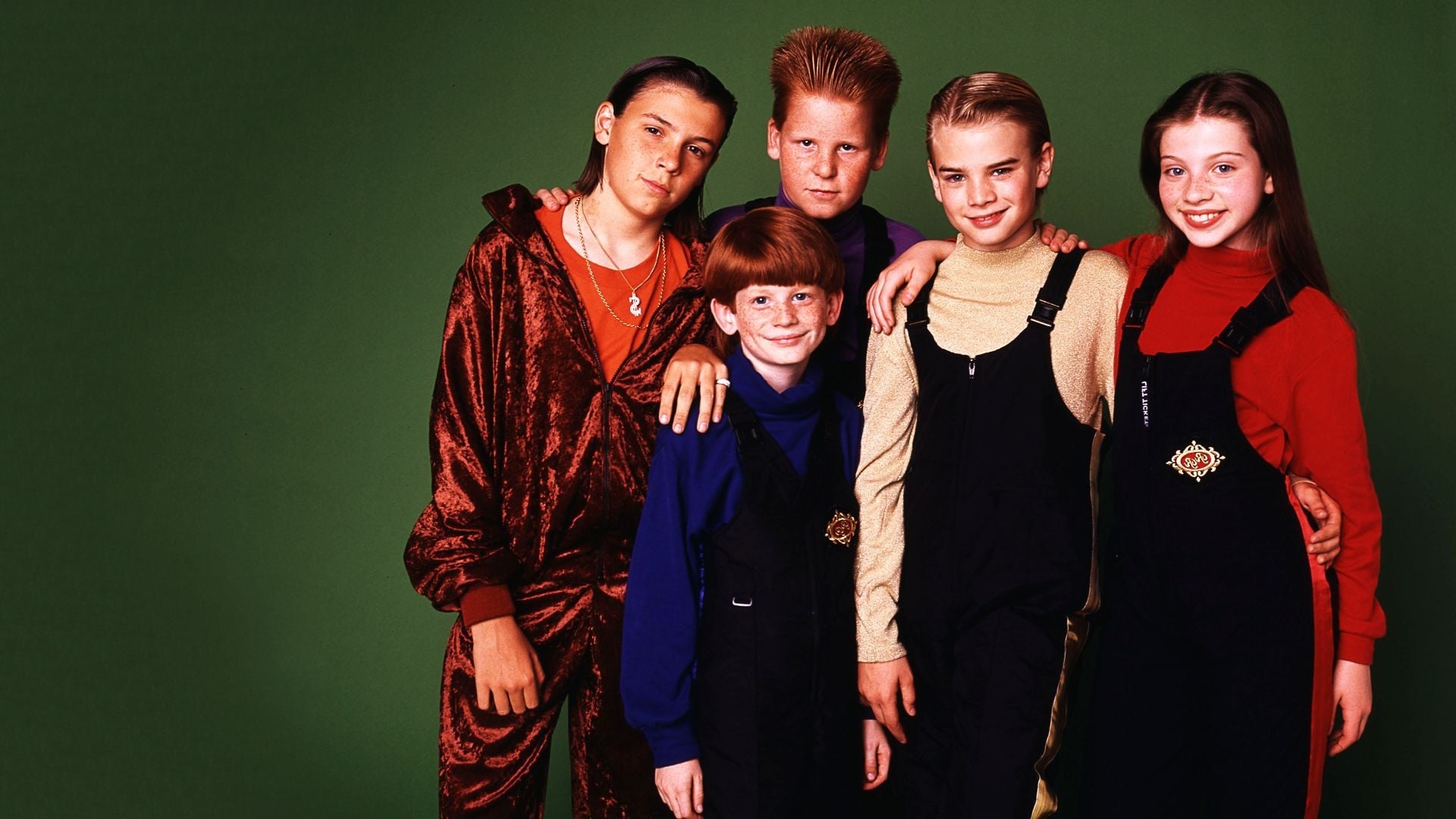 As with the first film, Richie's fabulous wealth exists entirely removed from any capitalist context – there is never any explanation of how it is earned, never any sense of the family's managing any type of industry and, more importantly, a fantasy where any question about a working class existing as a labour provider to support their wealth is avoided (at most, there is a supply of perfectly obsequious servants). Although, to its' credit, the film does try and draw up a dividing line of sorts between Richie's benevolent and never-explained wealth and Reggie's snobbish and ungenerous wealth where he treats others as menials and is heard at one point to be complaining about the high cost of labour.
John Murlowski is a director who has worked down the B-budget end of things with various other action films and family entertainment. His other genre films include:- Amityville: A New Generation (1993), Automatic (1998), Contagion (2001), Terminal Error (2002), Black Cadillac (2003), Nowhere to Hide (2009), Freeway Killer (2010), Next Stop Murder (2010), Zombie Hamlet (2012), Fatal Defense (2017), Healing Hands (2018) and Assimilate (2019).
---
Trailer here
Full film available online here:-
---