(Clara Hakedosha)
---
Crew
Directors/Screenplay – Ari Folman & Ori Savan, Based on the Novel by Pavel & Yelena Kohout, Producers – Marek Rozenbaum & Uri Sabag, Photography – Valentin Belonogov, Music – Barry Saharov, Production Design – Ariel Glazer. Production Company – Transfax.
Cast
Halil Elohiv (Eddie Tikel), Lucy Dubinchik (Clara Chanov), Johnny Peterson (Rosy), Yigal Naor (Principal Tassoni), Joseph El Dror (Zhi Mounitz), Maya Mayron (Libby), Menashe Noy (Eddie's Father), Tal Ben Bina (Eddie's Mother), Maya De Fries (Eleanor Galash), Israel Damidov (Elvis Chanov)
---
Plot
The year 1999 at Israel's Golda Meir High School. The principal and teacher try to find out how every child in one class was able to get a perfect 100% score on a maths test. The children are interrogated until Clara Chanov, the child of Russian immigrants, says that she gave people the answers. When the teacher gives another test, Clara is able to guess all of the randomly chosen questions in advance. Clara becomes a sensation as people try to work out how she predicts things, while others try to get her to pick winning lottery results. At the same time, Clara also tentatively begins her first romance, something that may cause her to lose her powers.
---
Saint Clara is a rare genre effort to emerge from Israel. It is based on a 1968 book by two Czech writers that was apparently banned. The film gained a small international reputation after its festival release a few years later. Co-director Ari Folman later gained considerable acclaim for his works in animation.
The film starts particularly well with a scene where an entire class gets 100% in a test and with the headmaster interrogating the children to try and find out who cheated, followed by a scene where Clara guesses the answers to the makeup test only for the teacher to decide to choose them out of a hat at random – and for the answers to still come up as the ones that she picked. The filmmakers wisely choose the most dramatically intriguing part to start with and it makes for a great opening.
Unfortunately, this also appears to be the best scene as Saint Clara falls apart after that point. There is some vague questioning of Clara's psi powers but the film has almost no interest in these after the opening and is mostly concerned with being a first love romance.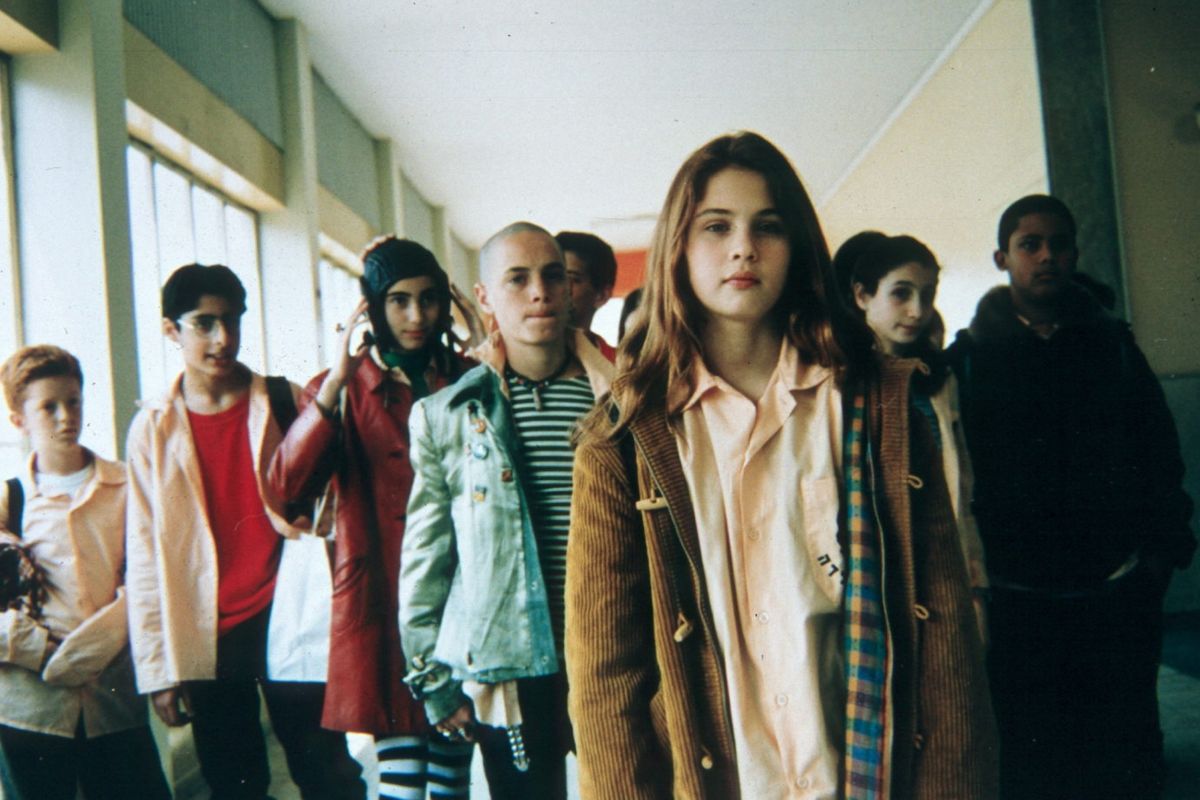 The latter half of the film is doubly disappointing not just from the perspective of its conceptual failure but also in its lack of any subsequent dramatic impetus. There is the odd distinctive image – like the smashing of a storefront window just to steal a single chocolate from a heaped pile – but there is no real dramatic drive to the film. It seems to travel around in big lazy circles without any clear idea of where it should go and does not reach an ending so much as come to an inconclusive halt. The kids all play well and Lucy Dubinchik has an appropriately ethereal otherworldly beauty as Clara.
Co-director Ari Folman later had a festival hit with Waltz With Bashir (2008), an animated film based on his experiences in the Israeli Army, followed by the conceptually challenging part animated, part live-action science-fiction film The Congress (2013) and the animated Where is Anne Frank (2021) where Anne Frank's imaginary companion comes to life in the present-day.
---