(Le Couperet)
---
France/Belgium/Spain. 2005.
Crew
Director – Costa-Gavras, Screenplay – Costa-Gavras & Jean-Claude Grumberg, Based on the Novel by Donald E. Westlake, Producer – Jean-Pierre & Luc Dardenne, Jose Maria Morales & Michele Ray-Gavras, Photography – Patrick Blossier, Music – Armand Amar, Production Design – Laurent Deroo. Production Company – K.G. Productions/Studio Canal/France 2 Cinema/Les Films de Fleuve/RTBF/Wanda Vision S.A.
Cast
Jose Garcia (Bruno Davert), Karin Viard (Marlene Davert), Geordy Monfils (Maxime Davert), Thierry Hancisse (Inspector Kessler), Dieudonne Kabongo Bashila (Quinlan), Olivier Gourmet (Raymond Machefer), Yvon Back (Etienne Barnet), Christa Theret (Betty Davert), Ulrich Takur (Gerard Hutchinson), Olga Grumberg (Iris Thompson)
---
Plot
Bruno Davert is laid off from his job with the Arcadia paper-milling company. After two years of sending out job applications on a daily basis and only receiving rejections, he becomes intensely angry and frustrated. He comes up with the idea of eliminating his competitors. He sets up a post office box and asks for resumes for a job and then tracks his rivals down and shoots them.
---
Costa-Gavras (born Constantinos Gavras) is a filmmaker of Greek-French origin. Costa-Gavras became known during the 1960s and 70s with a series of highly politicized films, most notably Z (1969) about the investigation into the assassination of a politician, which won the Academy Award for Best Foreign Language Film. Costa-Gavras went on to make other political films such as The Confession (1970) about the secret police interrogating a minister in Communist Czechoslovakia; State of Siege (1973) about the true-life kidnap of an American official in Uruguay; Special Section (1975) about French complicity in the Holocaust; Missing (1981), the true-life story of a journalist who disappeared during the Chilean Revolution of General Pinochet; The Music Box (1989) about an American immigrant accused of being a Nazi war criminal; and Amen (2002), which charges Pope Pius XII of complicity in the Holocaust. Up until The Ax, Costa-Gavras has yet to tackle genre material, although he was once attached to a planned adaptation of Norman Spinrad's controversial novel Bug Jack Barron (1969) about a future tv talkshow host.
My first awareness of Costa-Gavras came through seeing Missing a few years after it first originally came out. In its initial run, the film was critically acclaimed and nominated for several Academy Awards. However, in watching it, I felt unmoved. I had little awareness of the Chilean Revolution at the time and so did not connect with the film on a political level. Alas, when severed from the political and taken on a purely dramatic level, Missing is an entirely flat film. That is something that could be indicative of all Costa-Gavras's films. His directorial style, his dramatic engagement with the plots in his stories seems functional and workmanlike. The political issues are the only things that his films have and Costa-Gavras is symptomatic of many filmmakers in the political arena in allowing his films to be driven by the issues, never by the drama.
The Ax is based on a novel by thriller writer Donald E. Westlake, whose books have made for other films such as Point Blank (1967) and The Grifters (1990) and who also wrote the screenplay for the great psycho-thriller The Stepfather (1987). The Ax takes Costa-Gavras into a new territory that he has never worked in before – the thriller. Alas, Costa-Gavras's functional style seems something almost at odds with the thriller.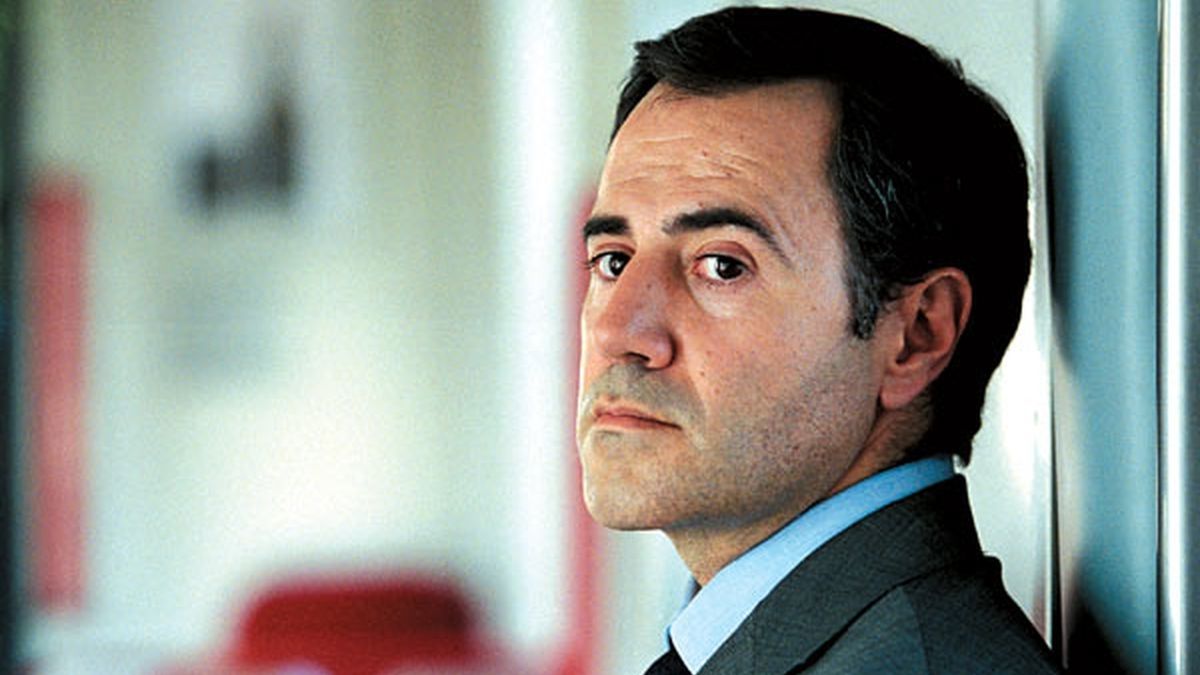 The Ax is by no means an entirely unenjoyable film. It has a certain degree of dark humour and there are one or two twists and jolts throughout. It is just that Costa-Gavras shoots like every one of his other films – in a functional way, with standard camera set-ups and lighting. The Ax is never a film that ever engages you as a thriller, it is never a film where the twists and turns keep you constantly unawares. It is only sporadically that the various shootings ever engage you in the suspense or throw you off track with jolt surprises.
Similarly, there is a considerable degree of black humour to the film – just the simple idea of an unemployed executive eliminating all the other contenders for his job – and this lurks, although is never something that Costa-Gavras pushes home to any hysterically funny level. If say the Coen Brothers had made this film, just imagine how darkly hilarious it would have been.
Instead, Costa-Gavras tends to circle around his usual concerns – the political. It may seem odd to think of a psycho-thriller like this holding a political element, but the film comes laced with a number of speeches about the nature of unemployment and the ruthlessness of the circumstances that drive Jose Garcia's character to what he does. These are somewhat interesting for a time, but in the end, even for such political speeches, The Ax is hardly a film where Costa-Gavras leaves one going out feeling enraged about the way that capitalist market forces exploit people.
---
---