---
Crew
Director – Thierry Poiraud, Screenplay – Marie Garel Weiss, Producers – Ibon Cormenzana, Ignasi Estape, Raphael Rocher & Jerome Vidal, Photography – Matias Boucard, Music – Jesus Diaz & Fletcher Ventura, Visual Effects – Buf (Director Supervisors – Geoffrey Niquet & Isabelle Perin-Leduc) & Pixel Street, Makeup Effects – May Effects (Supervisor – Pablo Perona), Production Design – Mani Martinez. Production Company – Noodles Production/Arcadia Motion Pictures/Inti Entertainment/Orange Studio/Canal+/Cine+ /CNC/ICAA-Ministerio de Cultura.
Cast
Fergus Riordan (Bastian), Madeleine Kelly (Pearl), McKell David (Liam), Darren Evans (Shawn), Natifa Mai (May), Siego Mendez (Thomas), Harrison Noble (Harry)
---
Plot
A group of six youths at a reform facility make an escape and head into the town where they break into a store to steal alcohol. In the course of doing so, they are attacked by various people in a zombified state. They realise that something has happened that turns every adult into a zombie that is driven to mindlessly kill. Taking a vehicle, they try to make it to safety. However, during their journey some among their number who are turning of age start to become affected.
---
Alone (Don't Grow Up) comes from French director Thierry Poiraud. Poiraud had previously co-directed the gonzo Atomik Circus: The Return of James Bataille (2004) and the zombie and soccer film Goal of the Dead (2014) before going solo here. He subsequently co-directed the tv series Zone Blanche (2017- ) and the SF murder mystery mini-series Infiniti (2022).
Alone (Don't Grow Up) is another zombie film, although it takes a more unusual perspective in that it focuses on a group of children as they discover that something is causing adults to become zombies. (Although these are zombies without the regular preference for eating flesh and just seem to stumble around killing people). This takes the film somewhat in the direction of the subsequent Mom & Dad (2017) in which parents become insanely murderous and want to kill their children. In particular, the Spanish island setting made me think of Who Could Kill a Child? (1976), where instead of adults arriving in a town to find the children have become killers, it is the children who arrive in town to find the adults have become killers.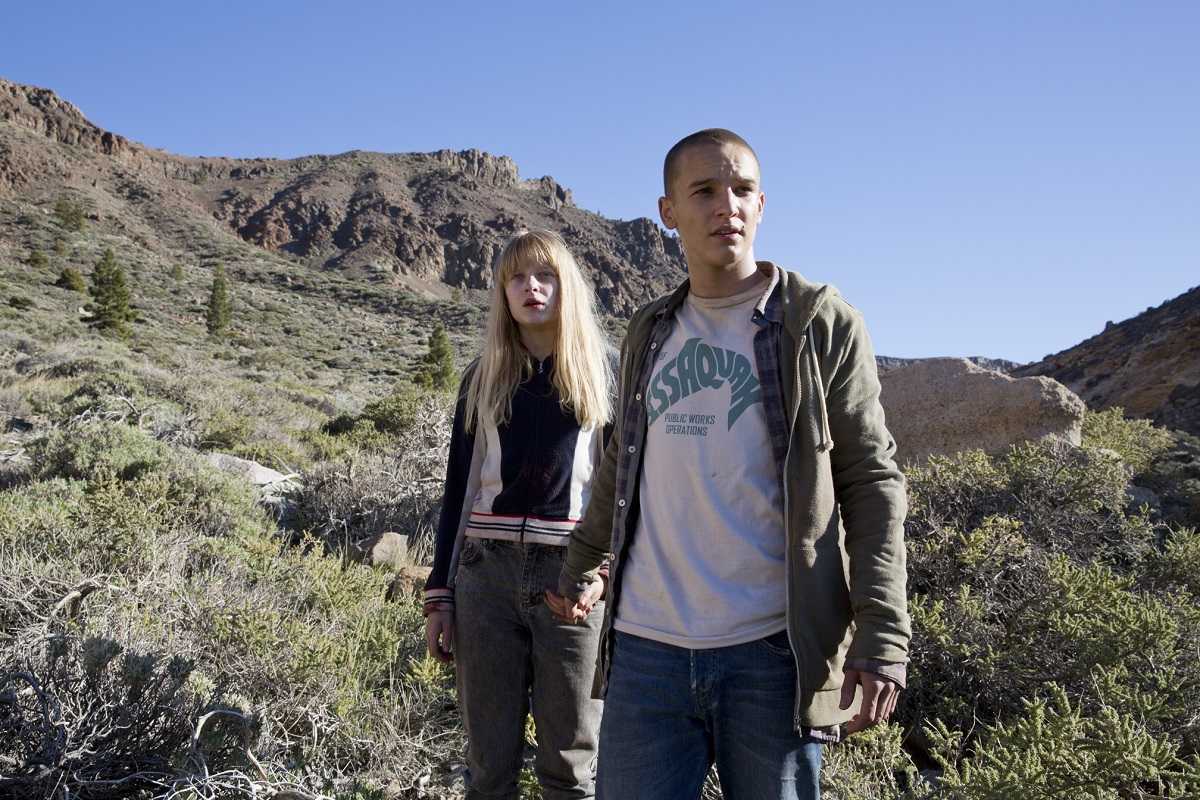 Thierry Poiraud creates an interesting film. The six actors cast as the youths create raw and convincing characters – there is the feeling that much of the film was shot in a naturalistic manner with Poiraud directing each of the actors to behave as they would in real life. There is a well-roundedness to them as a group that feels like it is a social portrait of troubled youth before it starts to become a zombie film.
As a zombie film, Poiraud creates something sparse – there are surprisingly few in the ways of actual zombie encounters/attacks, mostly the film is about a journey across country. This is occasionally interspersed with a series of attacks and encounters with other youths in the course of which various of the group are killed. Part of the effect of the film is in seeing characters start to become affected and succumb to the zombie condition as the journey progresses. Too much beyond that though, this is a minimalist zombie film.
---
---