---
UK. 1988.
Crew
Director – Harley Cokliss, Screenplay – Harley Cokliss & Christopher Wicking, Producer – Paul Webster, Photography – Ian Wilson, Music – Bill Nelson, Makeup Effects – Daniel Parker & Nik Williams, Production Design – Hugo Luczyc-Wykowski. Production Company – Palace Pictures.
Cast
Jemma Redgrave (Diana Markham), Kathleen Wilhoite (Jenny Hoffman), Jimmy Nail (Paul Lawrence), Timothy Spall (Russell Peck), Mark Greenstreet (Flight-Lieutenant Oliver Hall), Annabelle Lanyon (Little Jenny), Susan Fleetwood (Deborah), Nickolas Grace (Mr Hoffman)
---
Plot
As her wedding to Falklands War hero Oliver Hall nears, London socialite Diana Markham is plagued by nightmares. Harassed by tabloid reporters, she finds her nightmares taking over to the point where she and a punk American girl she befriends are able to enter a mirror-reversed world where her nightmares are given physical actuality.
---
Dream Demon was a British attempt at imitating A Nightmare on Elm Street (1984). It is a classily made imitation – although an imitation nevertheless – which at least makes it a watchable enough film. The corollary is that when the film is silly – and it often is – the relative polish only serves to make it seem even more so. In the 2000s, the film remains a fascinating obscurity, having never been released to dvd due to the fact that its right were tied up following the financial collapse of Palace Pictures,
Harley Cokliss, a rather routine director who has struggled to keep his hand in down at the lower end of the market with occasional films and assorted tv movies and episodes, conducts some okay shocks and a reasonable degree of atmosphere in all the running around the labyrinthine cellars and mirror-reversed apartments.
However, all the murky symbolism about Jemma Redgrave's marital fears, Kathleen Wilhoite's forgotten memories about her childhood abuse, mirror-reversed apartments, angels, the two reporters who keep turning up as monsters and a considerable degree of confusion between when it is dream and reality, adds to a puzzling mess. There is, for instance, no titular demon. Everything sort of makes sense eventually but in a rather pointless way that reeks of exaggerated pretensions.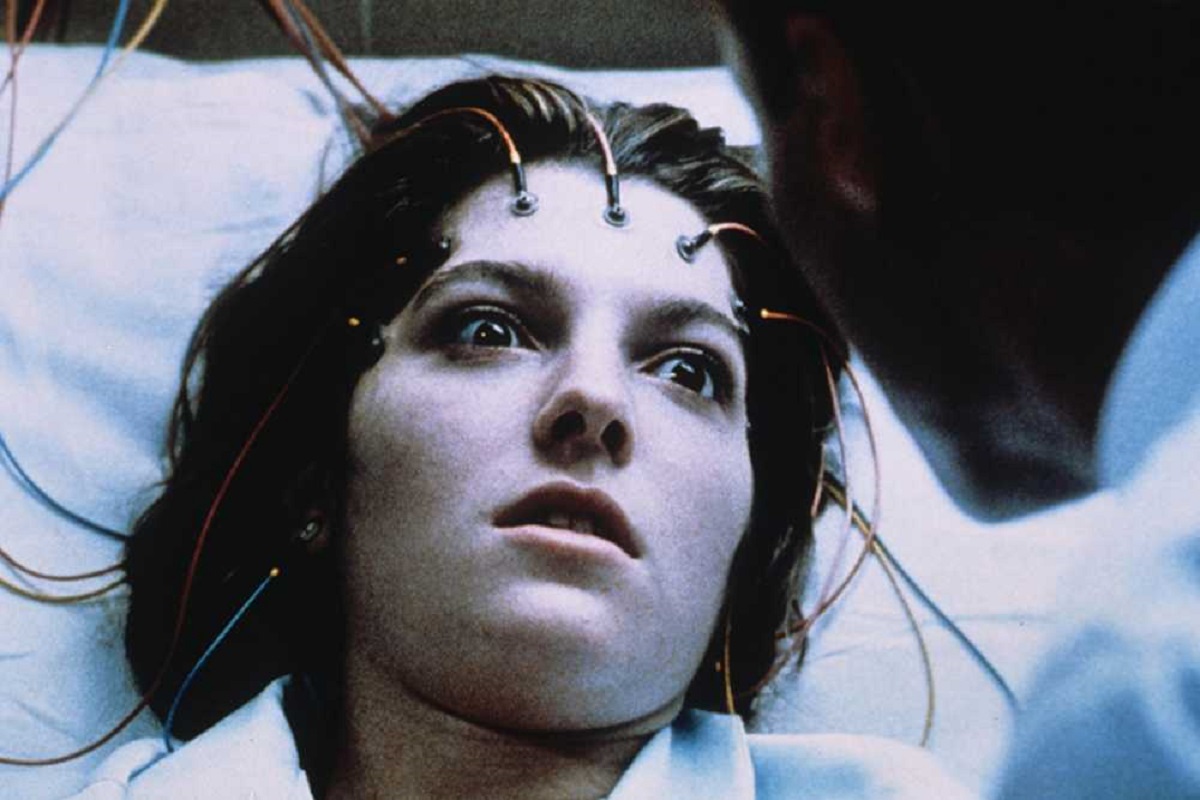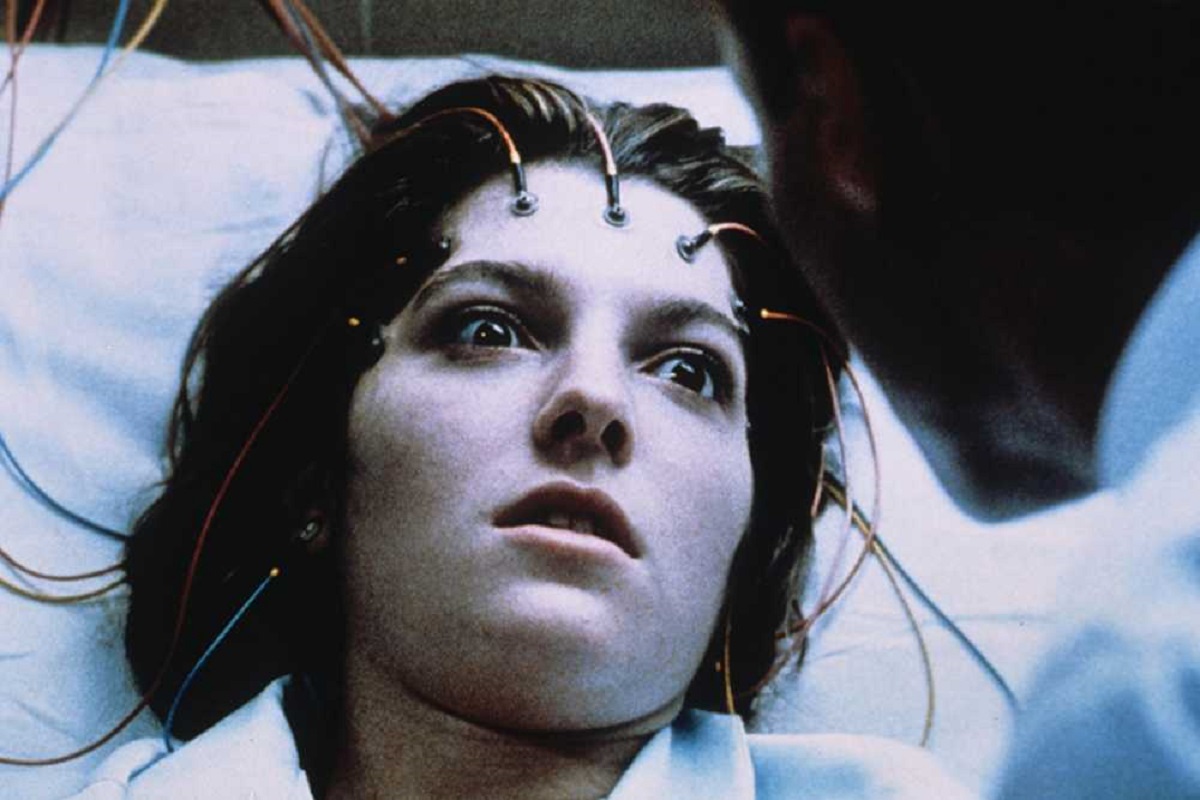 The best part of the film is actually the casting (apart from the perpetually awful Kathleen Wilhoite). Jemma Redgrave, of swimmingly beautiful brown eyes, has just the right looks and slightly pouty, moody demeanour to be a Sloane Ranger. Scottish comedian Jimmy Nail is good, but best of all, surprisingly enough, is Nail's compatriot from tv's Auf Weidersehen, Pet (1983-2004), Timothy Spall who adds a crassly abrasive working class accent and turns his usual irritatingly nervous, nebbish screen persona into something obscenely threatening.
Harley Cokliss has made a number of other genre films with:- The Glitterball (1977), a children's film about an alien visitor; the post-holocaust action film Battletruck (1982); the techno-thriller Black Moon Rising (1986) about an experimental high-speed car; and the children's time travel films The Ruby Ring (1997) and An Angel for May (tv movie, 2002).
The script was from Christopher Wicking, who wrote a number of efforts from the period of classic Anglo-horror such as The Oblong Box (1969), Cry of the Banshee (1970), Scream and Scream Again (1970), Blood from the Mummy's Tomb (1971), Murders in the Rue Morgue (1971), Demons of the Mind (1972) and To the Devil a Daughter (1976).
---
---