---
Crew
Director – Andrew Fleming, Screenplay – Andrew Fleming & Steven E. de Souza, Story – Michael Dick, Andrew Fleming, P.J. Pettiette & Yuri Zeitzsen, Producer – Gale Anne Hurd, Photography – Alexander Gruszynski, Music – Jay Ferguson, Makeup – Michele Burke, Production Design – Ivo Christante. Production Company – No Frills Films.
Cast
Jennifer Rubin (Cynthia), Bruce Abbott (Dr Alex Karman), Richard Lynch (Franklin Harris), Harris Yulin (Dr Berrisford), Susan Ruttan (Miriam), Dean Cameron (Ralph Pascoe), E.G. Daily (Lana), Danita Jo Freeman (Gilda), Louis Gimbalvo (Ed), Susan Barnes (Connie)
---
Plot
Franklin Harris, charismatic leader of the Unity Fields commune, persuades his followers to join him in oneness in the afterlife, whereupon he douses them in gasoline and sets them alight. The only survivor is young Cynthia who is left in a coma. Thirteen years later in the present day, Cynthia emerges from the coma. She is placed in an encounter group for disturbed personalities run by Dr Alex Karman to help her adjust. However, Harris appears to her from beyond the grave, calling for her to commit suicide and join the rest of the commune members on the other side. When she refuses, Harris starts killing the other members of the encounter group.
---
There was some wit in the letters column of Fangoria magazine who cynically dubbed this A Nightmare on Elm Street Part 3½: Bad Dreams, which seemed to rather wittily sum up the problem with Bad Dreams. The film is clearly and obviously derivative of the A Nightmare on Elm Street series, which is second most irritating aspect about the film. It has the same boogie man from beyond the grave, the same flips between dream and reality as the Elm Street films. It is particularly reminiscent of A Nightmare on Elm Street III: The Dream Warriors (1987) made one year before, which was similarly is set within a psychiatric hospital with the boogie man picking off patients. As though to emphasise the connection, Bad Dreams features lead actress Jennifer Rubin who made her screen debut playing one of the teen victims in Elm Street III.
As it goes though, Bad Dreams is a better Elm Street bandwagoner than it could have been. Andrew Fleming directs with some style and the film holds a number of effective shock images – like the dream sequence where Bruce Abbott drives into Harris Yulin, crushing him into a wall then calmly turns on the windscreen wipers to clear the blood off the windscreen, before a flame hits the expanding pool of petrol and the car explodes. A vertiginous climax hanging from a roof edge and one of the killings shot in flickering light amid a forest of legs in an elevator is material that showed Fleming, in his debut, as a director of some promise.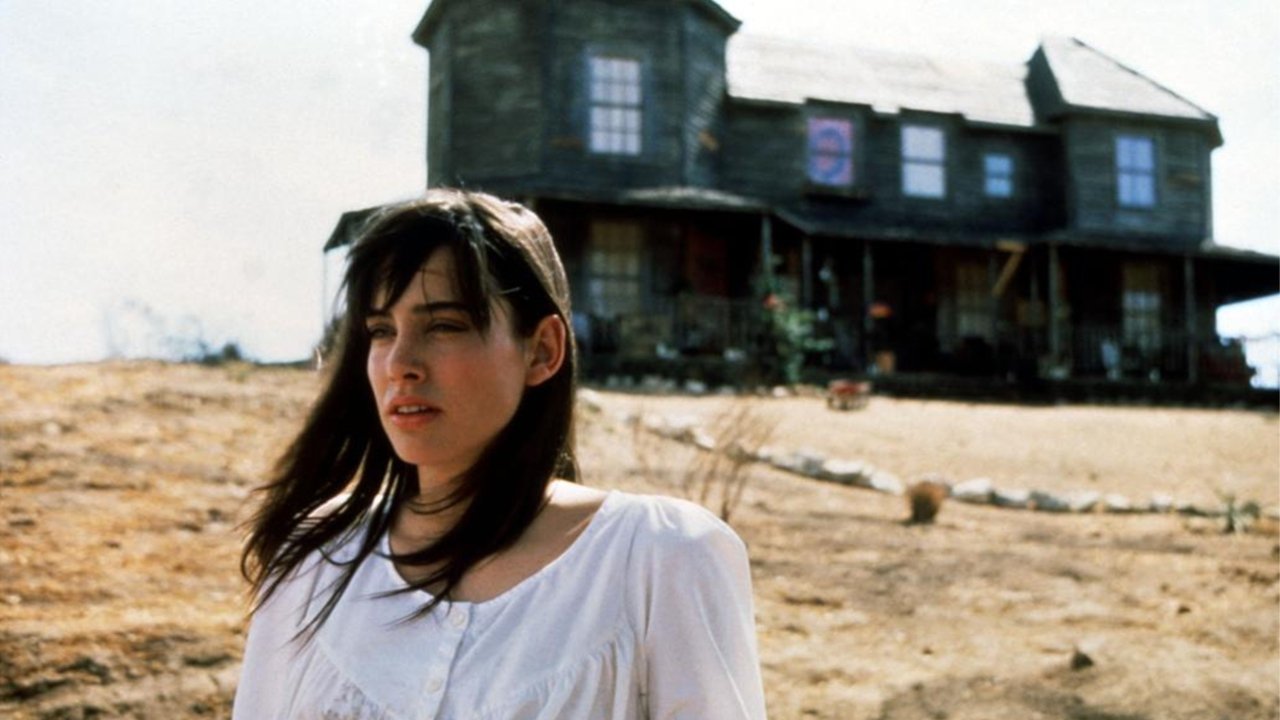 However, the single most irritating aspect about Bad Dreams is that the Elm Street steals are only a cheat. [PLOT SPOILERS] In a preposterously contrived twist ending, all the dream intrusions are proven to have only been a scam of mundane origin run by a psychotic psychiatrist who has been feeding the heroine psychotropic drugs. Equally irritatingly, there is no motivation offered as to the doctor's actions. It is a frustrating ending that completely ruins an otherwise worthwhile film.
Jennifer Rubin, in her first lead role, is of little substance. (She would demonstrate more maturity in thrillers like Delusion (1991) and Playmaker (1994) and has subsequently settled down to a steady series of B-movie leads). Instead of Rubin, one remembers Bruce Abbott as the psychologist hero who has a rather witty line parodying contemporary psychological double-talk and Susan Ruttan, who then had fame as the secretary on tv's LA Law (1986-94), as a mealy-mouthed reporter patient.
Director Andrew Fleming would go on to better things with the excellent Threesome (1994) then returned to the horror genre with the teen witch drama The Craft (1996), followed by subsequent non-genre films like Nancy Drew (2007) and Hamlet 2 (2008). Fleming co-writes with Steven E. de Souza, the screenwriter of action movies such as 48 Hrs. (1982), Commando (1985), The Running Man (1987), Die Hard (1988) and its first sequel, Ricochet (1991), Judge Dredd (1995) and Blast (2004), as well as director of Street Fighter (1994) and Possessed (2000). Bad Dreams was the first solo film produced by Gale Anne Hurd, who had previously had huge success as producer of her then husband James Cameron's The Terminator (1984) and Aliens (1986).
---
---