---
Crew
Director – Mac Carter, Screenplay – Andrew Barrer, Producers – Bill Block, Paul Hanson, John Hegeman, Anton Lessine & Sasha Shapiro, Photography – Adam Marsden, Music – Reinhold Heil, Visual Effects – Exceptional Minds Studios (Supervisor – John Dagg), Locktix VFX (Supervisor – Matt Bramante) & Talking Bird Pictures (Supervisor – Roger Mocnigo), Special Effects Supervisor – Ben Josephsen, Demon Prosthetics – Weta Workshop, Ltd., Production Design – Giles Masters. Production Company – Rivergate Entertainment/QED International/Revolver Picture Company
Cast
Harrison Gilbertson (Evan Asher), Liana Liberato (Sam), Jacki Weaver (Janet Morello), Ione Skye (Emily Asher), Brian Wimmer (Alan Asher), Danielle Chuchran (Sara Asher), Ella Harris (Anita Asher), Carla Hadra (Franklin Morello), Sebastian Barr (Matthew Morello)
---
Plot
The Asher family move into a new home. They learn how several years ago the children of the Morello family were murdered and that the house has a reputation around the town as being haunted. In the nearby woods, the teenage son Evan comes across Sam, a girl his own age, crying. He befriends her and lets her come and stay in his room to get away from her drunken, abusive father. Sam says she knows the house and takes Evan into the attic. There she finds a radio that supposedly can pick up so-called Electronic Voice Phenomenon, voices from the dead. She persuades Evan to try it out and they think they have contacted one of the Morello family. Afterwards, as things start happening around the house, Evan believes they have unleashed supernatural forces.
---
Haunt was the second film for Mac Carter who had previously made the documentary Secret Origin: The Story of DC Comics (2010).
These kinds of ghost stories have become legion during the 2000s. Mac Carter directs in a low-key way, focusing on the quiet strengths of his characters, clearly intending to absorb us into their normalcy before making us jump. On the other hand, while this can work, it is also something that in the hands of a less able director tends to the slow and uneventful. The question is which way Haunt will go.
As Haunt makes its way through its customary Uncovering the Secrets of the Past plot and winds its way to a not terribly eventful end, the unfortunate upshot is that Mac Carter produces one or two jumps but you are still waiting for a boo moment to make you sit up in your seat. Carter also throws in some possession effects with people's eyes turning into black pools and veins standing out on their skin but this seems an unnecessarily schlocky effect that disrupts the otherwise delicate mood he aims for.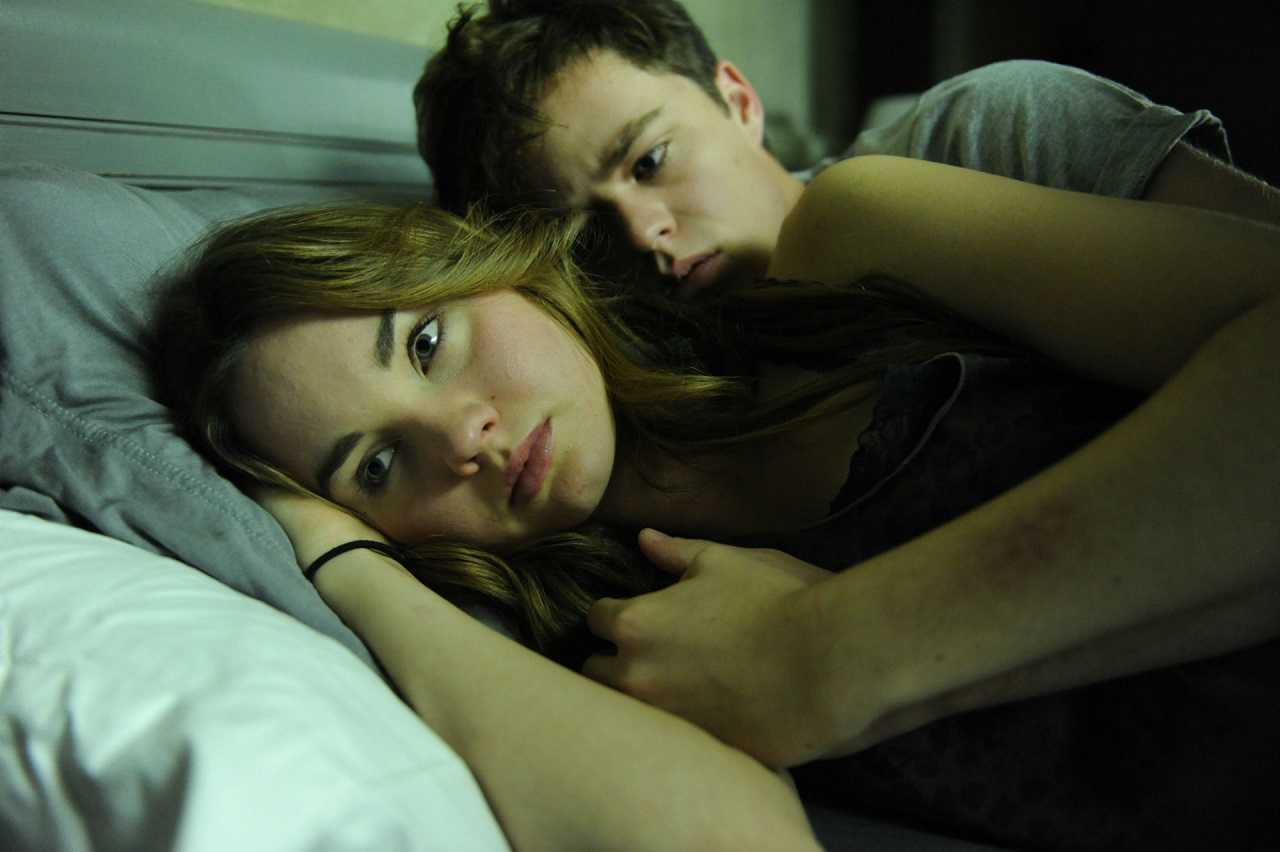 The film also reaches a downbeat ending that feels unsatisfying, as though some of the story it wanted to tell had been curtailed. It tries to do the cliche thing and add a twist but only leaves you feeling that the whole backstory needed more explanation.
One of the film's pluses is young Harrison Gilbertson, an actor who seems likeable, perfectly at ease and shows both emotional vulnerability and strength. The only know names in the cast are Ione Skye who was once a teen actress who first appeared in the hard-hitting River's Edge (1986) and a handful of other teen roles during that period and Brian Wimmer who has been a minor actor, most noted on this site as the cryogenic time traveller in Late for Dinner (1991), both of whom are cast as the parents of the family.
---
---