(Ju-On: Owari no Hajimari)
---
Crew
Director – Masayuki Ochiai, Screenplay – Takashige Ichise & Masayuki Ochiai, Producers – Mihikiko Hirata & Toshinori Yamaguchi, Photography – Hirofumi Okada, Music – Koji Ueno, Visual Effects Supervisor – Hajime Matsumoto, Makeup Effects – Yuichi Matsu, Production Design – Tatsuo Ozeki.
Cast
Nozomi Sasaki (Yui Shouno), Sho Aoyagi (Naoto Miyakoshi), Misaki Saisho (Kayako Saeki), Kai Konayashi (Toshio Saeki), Haori Takahashi (Aoi), Ayako Omura (Mitsuko Yoshiaki), Yoshihiko Hakamada (Kyosuke), Yuina Kuroshima (Yayoi), Miho Kanazawa (Rina)
---
Plot
Yui, a temporary teacher, is offered to a full-time position to replace another teacher who had fallen ill. She becomes concerned about Toshio Saeki, a pupil who has been missing from class for several days. She goes to his home to find out what has happened and meets his strange mother. At the same time, a group of schoolgirls venture into the house after hearing it is haunted. They come away haunted by Toshio and his mother. Similarly, Yui and her boyfriend Naoto begin to see the two figures appearing everywhere. They try to understand the story of how Toshio's mother was so desperate to become pregnant that she begged any spirit to come and give her a child.
---
The Ju-on series has led to an amazing twelve films to date. Originally beginning with the tv movie School Ghost Story G (1998), director Takashi Shimizu then expanded the basics he had created there out with the video-released films Ju-on (2000) and Ju-on 2 (2000). This was followed by the theatrically released Ju-on: The Grudge (2003), which became an international hit, and its sequel Ju-on: The Grudge 2 (2003). Shimizu was then employed by Sam Raimi's Ghost House Pictures to conduct an English-language remake with The Grudge (2004) starring Sarah Michelle Gellar, which was followed by a sequel The Grudge 2 (2006) and a third film The Grudge 3 (2009) made without his involvement. To celebrate the tenth anniversary of the original films, two new Japanese films of an hour long apiece were commissioned and released simultaneously with Ju-on: Girl in Black (2009) and Ju-on: Old Lady in White (2009). Ju-on: The Beginning of the End was a further theatrically released reboot and was followed by a sequel with Ju-on: The Final Curse (2015) followed by Sadako vs Kayako (2016), a crossover with the Ring series, and the tv series Ju-on: The Curse (2020- ). The Grudge (2020) was a reboot of the US series.
By the time of Ju-on: The Beginning of the End, Takashi Shimizu had finally bid a goodbye to the series and this and the sequel were placed in the hands of Masayuki Ochiai, a director who had made a number of efforts in the J-horror fad with the likes of Parasite Eve (1997), The Hypnotist (1999), Infection (2004) and Thriller Restaurant (2010), as well as the English-language remake of Shutter (2008).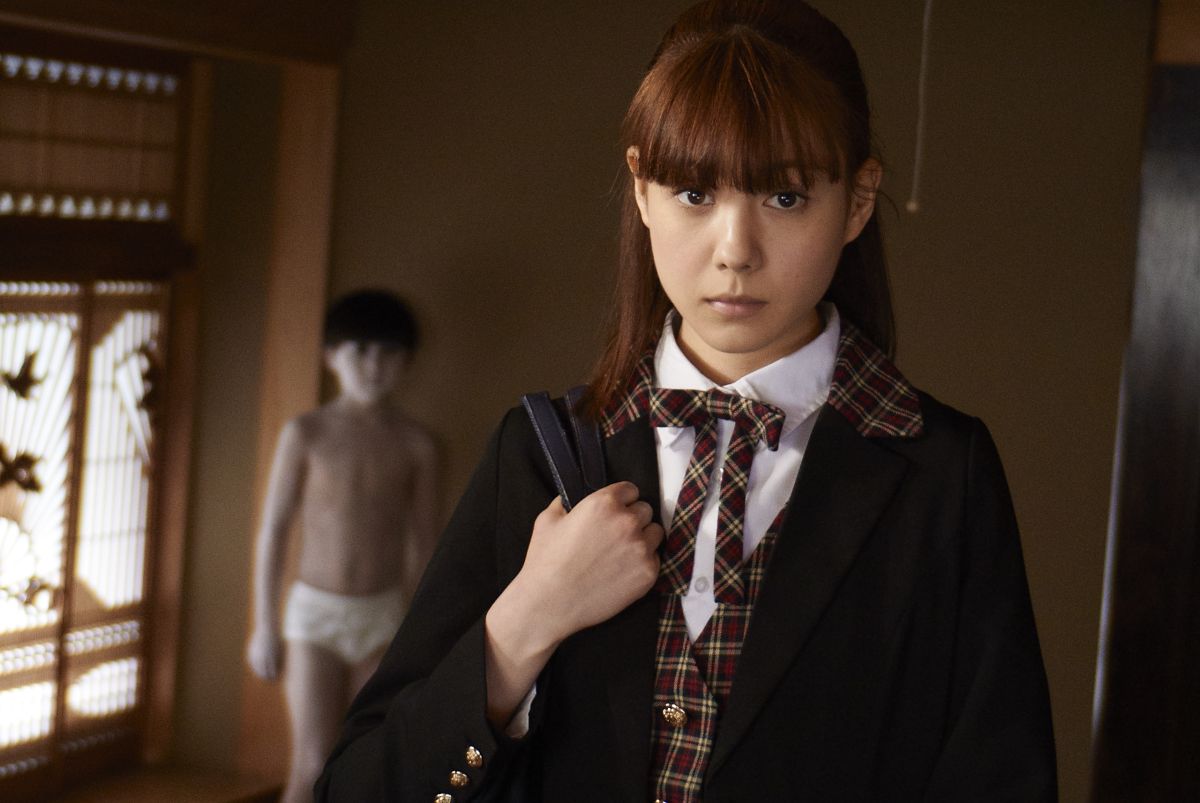 With this film, Masayuki Ochiai returns to the basics that Takashi Shimizu gave us – the ghostly mother and little boy, the curse that spreads virally to everybody that even enters the house, the mandala-like plot structure that flips back and forward in time in a series of chapters each given over to one of the victims. Masayuki Ochiai is no newcomer to the Asian horror genre and replicates much of the uncanny effect with which Takashi Shimizu imbued the better Ju-on films.
There are undeniable moments of eeriness and spooky effects created – the little boy appearing out of drawers and cupboards in one schoolgirl's room, even an eye peering out of a book. The plot, episodic and non-linear as it is, even manages to offer an origin story for Toshio. The main problem is that after some nine films up to that point, the Ju-on series is feeling well and truly milked out of all original moves that it has.
---
---