aka The Haunting of Radcliffe House
---
Crew
Director/Screenplay – Nick Willing, Producer – Michele Camarda, Photography – Jan Richter-Friis, Music – Simon Boswell, Visual Effects – Lexhag (Supervisor – Alexis Haggar), Special Effects Supervisor – Ben Ashmore, Makeup Design – Ailbhe Lemass, Production Design – John Ellis. Production Company – Pygmalion Productions.
Cast
Olivia Williams (Meg Hamilton), Matthew Modine (Alec Hamilton), Antonia Clarke (Penny Hamilton), Adam Thomas Wright (Harper Hamilton), Jonathan Jaynes (Sean Donnelly), Steve Oram (Nigel Lean), Stephan Chance (Charles Kendrick Walker)
---
Plot
Alex and Meg Hamilton and their two children move into Radcliffe House in Yorkshire. She is an interior designer and has been commissioned by the house's new owner to restore it to its original state. He is a sculptor who is struggling to regain the success he previously had. However, once they are in the house, they begin to experience ghostly apparitions. These seem to relate to Radcliffe, the house's former owner, who was a Rosicrucian, and his wife Isabella who died in mysterious circumstances. As Alex spends more and more time in his studio obsessing over perfecting the sculpting of a woman, he seems to be being driven to re-enact the occult rituals that led to Radcliffe and Isabella's deaths.
---
Nick Willing is a director who has been a genre regular and has impressed with the work he has consistently put out. Beginning with the feature film Photographing Fairies (1997), a remarkable fantasy retelling of the Cottingley Fairies Hoax, Willing then moved into television, producing a number of works for Hallmark such as the mini-series adaptations of Alice in Wonderland (1999) and Jason and the Argonauts (2000), as well as conceiving and producing The Infinite Worlds of H.G. Wells (2001). He has occasionally returned to cinema screens with the films Doctor Sleep/Close Your Eyes/Hypnosis (2002) and The River King (2005). Of recent, Willing made a trilogy of tv mini-series, Tin Man (2007), Alice (2009) and Neverland (2011), which fascinatingly reinterpret popular children's tales in science-fictional terms.
Nick Willing has preferred to work in television and has rarely ventured out onto cinema screens. Altar is only the third feature film he has made since Photographing Fairies in 1997 and the first he has made in nearly the decade between The River King and now. None of his theatrical films have done widespread business – in most cases receiving release directly to dvd. The backing for Altar was raised by crowdfunding only for the finished film to end up premiering on television in the UK and going directly to dvd in all other territories – it did not, as far as I am aware, play any theatrical screenings.
It quickly becomes apparent that Altar has been intended by Nick Willing as an old-fashioned ghost story. There are many overt references to classic haunted house films at times – the floor-level tracking shots following Adam Thomas Wright's remote-controlled toy car through the house evokes the similar Steadicam shots following Danny Lloyd's tricycle through the halls of the hotel in The Shining (1980); Matthew Modine's slow descent into brooding obsession reminds of James Brolin in The Amityville Horror (1979) and, of course, Jack Nicholson in The Shining; while the big, gloomy manor in the English countryside has been a staple of the haunted house genre ever since.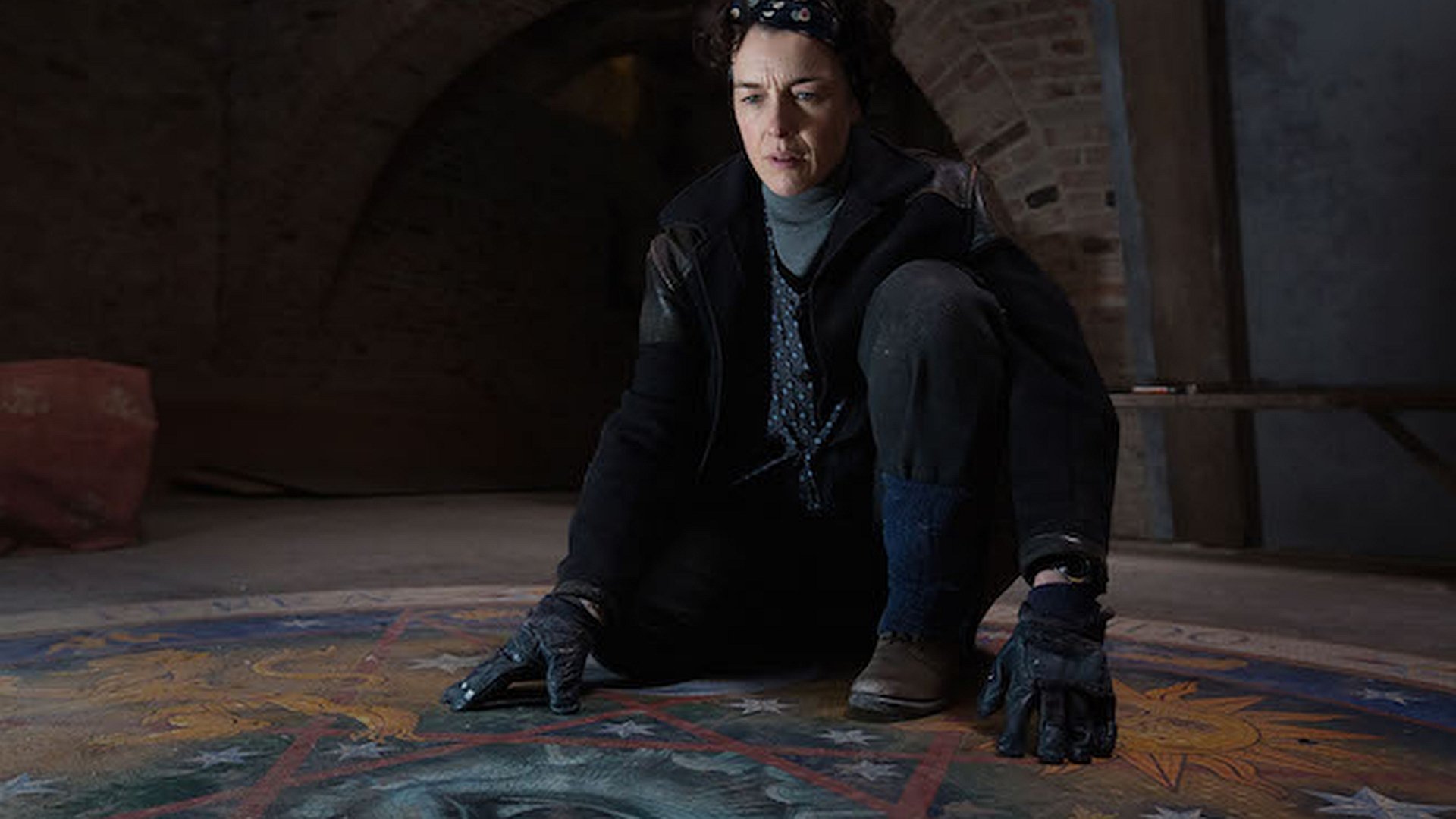 The ghost story has been making a strong comeback in the last decade. The genre has largely been dominated by the left field twist ending interpretations offered by M. Night Shyamalan and The Sixth Sense (1999) and then the Found Footage approach offered by Paranormal Activity (2007). As it becomes apparent that Nick Willing is returning to make an old-fashioned ghost story, the expectation is that he will do something that redefines or turns the genre on its head.
The great disappointment of Altar is that he never does that. The atmosphere built through the lead-up seems promising but muted and quiet. There are some astonishingly beautiful shots of the remote Yorkshire moors. Although his leads are both capable actors, the cast are not up to much. I have always found Olivia Williams a cold and closed-off actress and she is at least okay here, while Matthew Modine has always been anything but closed-off but chooses to give a performance where he spends most of the show brooding and angry.
However, the eventual payoff and jumps that Willing produces are nothing standout and in the end surprisingly unmemorable. The entire show winds up on the same sort of body predation plot that Willing pulled in Doctor Sleep but when the twist ending comes it is a surprise that falls into the utterly routine and feels of monumentally indifferent consequence.
---
---