---
USA. 1974.
Crew
Director – Ron Honthaner, Screenplay – Mildred Pares, Producer – Ray Storey, Photography – Monroe Askins, Music – Jerrold Immel, Makeup – Ken Chase, Art Direction – James Newport. Production Company – Chocolate Chip/Pinto
Cast
Victor French (Dr Andrew Cunningham), Janee Michelle (Lorena Christophe), Jean Durand (Thomas), Mike Evans (Philippe Willett), Xermona Clayton (Harriet Johnson), Ella Woods (Louette), Mary J. Todd McKenzie (Pauline Christophe), Senator Leroy Johnson (Mr Ledoux), Lloyd Nelson (Sheriff)
---
Plot
After the death of Pauline Christophe, four of her grandchildren are summoned to her hillside mansion outside Atlanta for the reading of the will. However, once they are there, it appears that someone is using voodoo to kill each of them off.
---
The House on Skull Mountain was one of several films that came out in the 1970s, following the success of Shaft (1971), all featuring Black heroes and predominantly Black casts. This was something that subsequently became known as Blaxploitation Cinema and subsequently became a popular phenomenon throughout the early-to-mid-1970s.
Blacula (1972) was the first of several of these films that conducted Blaxploitation twists on classic monster and horror themes but served up with an African-American spin. It was followed by the likes of Blackenstein (1973), Abby (1974) and Dr Black and Mr Hyde (1976). Once they branched away from simply doing racial takes on Famous Monsters, some of the Blaxploitation horror films developed some imaginative ideas – notably with the likes of the vampire film Ganja & Hess (1973) and the zombie film Sugar Hill (1974).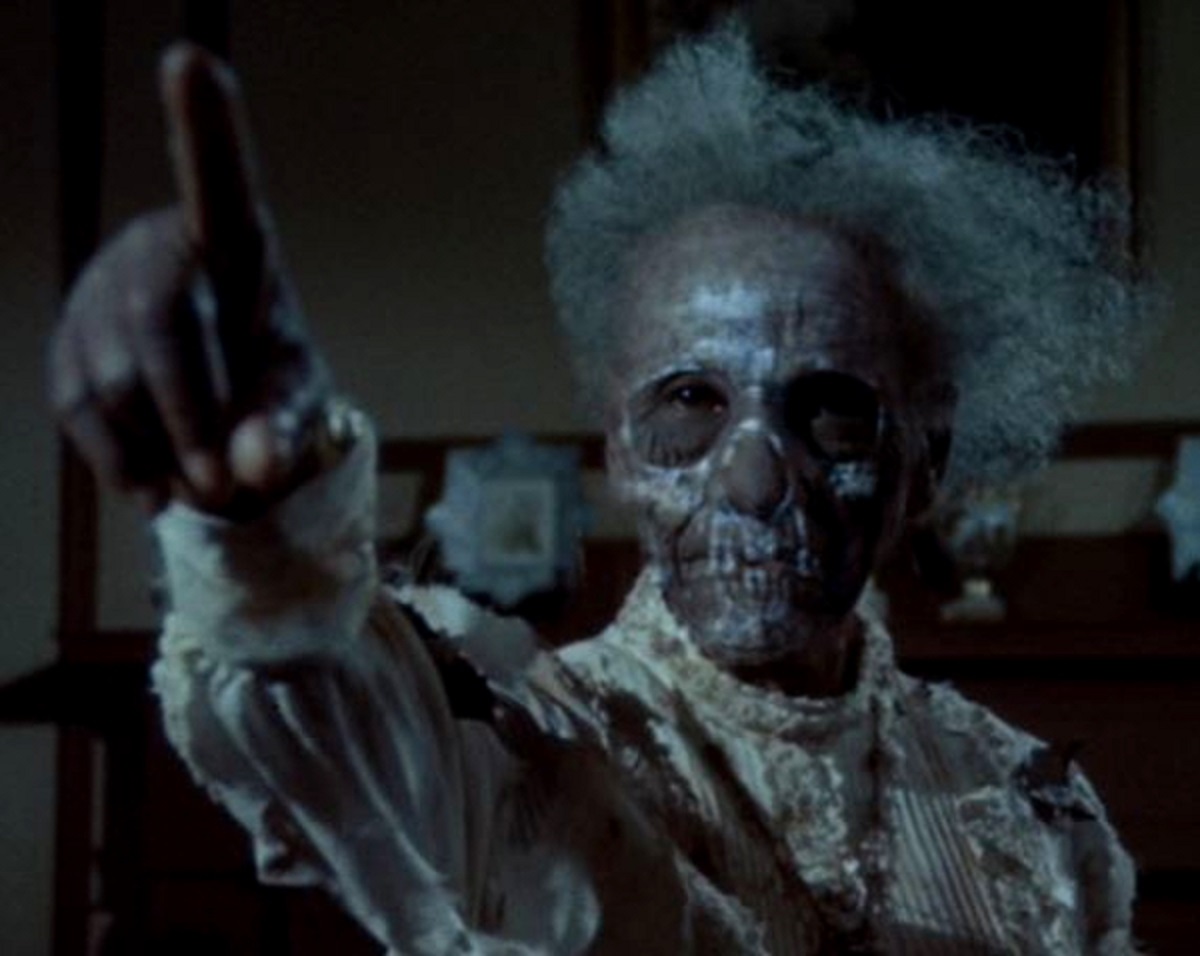 The House on Skull Mountain is a Blaxploitation take on House on Haunted Hill (1959). It conducts the Haunted Hill revisit amid an effectively realistic atmosphere of voodoo. It obtains much sinister effect out of mysterious hooded figures, servants conducting spells, lurking snakes and skulls, and a fascinatingly torrid ceremony conducted to draw out a victim's spirit. There is an amazing climax with the old lady being resurrected from the grave, stumbling towards the house dragging dirt from her gown, to be fought over for her soul.
The House on Skull Mountain was the only directorial outing from Ron Honthaner, previously known as a producer on tv's The House on Skull Mountain (1955-75).
---
Trailer here
---