aka The Chilling; Deathdream; The Night Andy Came Home; The Night Walk; The Veteran
---
USA. 1974.
Crew
Director – Bob Clark, Screenplay – Alan Ormsby, Producers – Bob Clark, Peter James & John Trent, Photography – Jack McGowan, Music – Carl Zittier, Makeup Effects – Tom Savini, Art Direction – Forest Carpenter. Production Company – Night Walk Films Ltd/Impact/Quadrant Films.
Cast
Richard Backus (Andy Brooks), John Marley (Charles Brooks), Lynn Carlin (Christine Brooks), Anya Ormsby (Cathy Brooks), Henderson Forsythe (Doc Phillip Allman), Jane Daly (Joanne)
---
Plot
Charles and Christine Brooks receive news that their son Andy has been killed in the Vietnam War. Christine sits up, refusing to believe that Andy is dead, begging over and over for him to come back. They are then woken in the middle of the night to find Andy back home. They are overjoyed but soon find that Andy is strangely changed and says little. When there is a series of killings around town, they discover that Andy now needs human blood in order to stay alive.
---
The career of Bob Clark was an interesting one. Bob Clark's low-budget films – the zombie film Children Shouldn't Play With Dead Things (1972); Black Christmas/Silent Night, Evil Night (1974), a slasher film that predated Friday the 13th (1980); and this interesting – are difficult to get hold of but inspire a minor cult among those who have seen them. After making the interesting Sherlock Holmes vs Jack the Ripper effort Murder By Decree (1979), Clark subsequently abandoned genre filmmaking for a medley of mainstream films as widely varied as the teen makeout hit Porky's (1982), the politically charged Turk 182 (1985), the screwball comedy Loose Cannons (1989) and the talking babies film Baby Geniuses (1999), before his death in a car accident in 2007.
In this fascinating effort, a variant on the classic short story The Monkey's Paw (1902) by W.W. jacobs, Bob Clark plumbs the great American Vietnam guilt trip more than a decade before Oliver Stone brought the issue out into the open. The film maintains a particularly unsettling mood. The opening credits – frozen over an indistinct face and accompanied by distant echoing voice, saying "Andy, you promised you'd come home" – are incredibly spooky. As is the soundtrack of echoing children's voices whispering "Andy" throughout. The still blankness of Richard Backus's performance as Andy becomes unsettling in its intensity.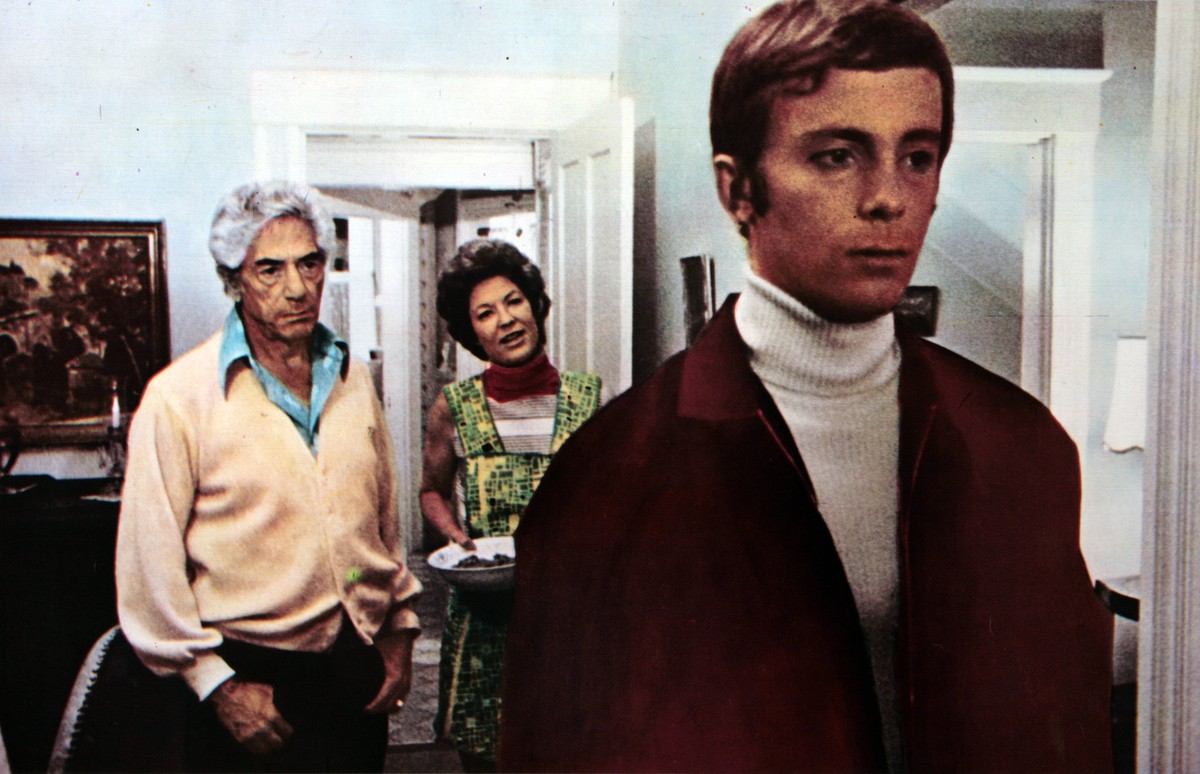 The middle of the film more disappointingly goes off into traditional monster/vampire movie cliches and loses the impact of the strangeness amid the normality of family life that Bob Clark has sustained up to that point. Still, a young Tom Savini offers some good low-budget deliquescing effects and there are some striking images – of Richard Backus in white skivvy and hidden behind dark glasses and gloves; the scene at a drive-in of he drinking his girlfriend's blood in the backseat, which is simply taken as them making out by the couple in the front; and the peculiarly touching ending where Backus collapses into a grave and starts pulling dirt in over himself.
Screenwriter Alan Ormsby also also contributed the makeup effects to the film as well as wrote Children Shouldn't Play with Dead Things (1972) for Bob Clark. Elsewhere he co-directed the excellent Ed Gein biopic Deranged (1974) and would go onto write mainstream fare such as My Bodyguard (1980), Cat People (1982), Porky's II: The Next Day (1983), Popcorn (1991) and The Substitute (1996).
---
Trailer here
Full film available online here:-
---