---
Crew
Director – Nancy Savoca, Teleplay – Andrew Cochran, Based on the Novel by V.C. Andrews, Producers – Richard D. Arredondo & Harvey Kahn, Photography – James Liston, Music – Douglas Pipes, Visual Effects Supervisor – Barry Liu, Makeup Effects – Sarah Elizabeth, Production Design – Linda Del Rosario & Richard Paris. Production Company – Lifetime Pictures/Jane Startz Productions/EveryWhere Studios/Fries Film Company/A+E Networks.
Cast
Heather Graham (Corinne Foxworth), Rachael Carpani (Cathy Sheffield), Jason Lewis (Christopher Sheffield), Mason Cook (Bart Sheffield), Jedidiah Goodacre (Jory Marquet), Mackenzie Gray (John Amos), Emily Tenant (Melodie), Veena Sood (Dr Phillips), Christina Lippa (Emma), Bailey Skodje (Cindy)
---
Plot
Brother and sister Christopher and Cathy Foxworth are now living together, maintaining the pretence of being man and wife. Living with them is Cathy's now teenage son Jory from her first marriage and their own son Bart. While playing, Bart and Jory stray over to the old abandoned house next door and meet the new owner – none other than Christopher and Cathy's mother Corinne. With Christopher and Cathy unaware that she is there, Corinne begins to cultivate and befriend Bart. She eventually tells him that she is his grandmother. He has difficulty understanding this as Cathy and Christopher had told him that Corinne was locked in an asylum. At the same time, Corinne's servant John Amos gives Bart the diary of his grandfather Malcolm and in reading it Bart develops a puritanical obsession with sin. As Bart rebels against his home life, the secrets that Christopher and Cathy keep come to the fore.
---
Virginia C. Andrews (1923-86) gained a great deal of popularity with the publication of her first book Flowers in the Attic (1979), a torrid Gothic potboiler in which an incestual brother-sister relationship played a big part. This set Andrews off on a writing career. She published four follow-ups with Petals on the Wind (1980), If There Be Thorns (1981) and Seeds of Yesterday (1984), which spun out the story of the Dollangangers and their children. During her lifetime, Virginia Andrews only published two other books. That said, Andrews has been enormously prolific following her death. The Andrews estate hired a ghost writer whose identity was kept a guarded secret for many years to complete her unfinished works, flesh out her drafts and then to write several other entire series in a similar vein. Andrews' ghost writer (found to be Andrew Neiderman in reality) has published more than sixty books supposedly based on material she left behind and is still putting out new works three decades after her passing.
If There Be Thorns was the third of a series of V.C. Andrews adaptations made for the Lifetime Channel. The series began with Flowers in the Attic (2014), which was followed by Petals on the Wind (2014), If There Be Thorns and subsequent to this Seeds of Yesterday (2015). Following completion of the Dollangager quartet, Lifetime have made adaptations of other Andrews works such as Dark Angel (2019), Fallen Hearts (2019), Gates of Paradise (2019), My Sweet Audrina (2016) and Heaven (2019) and Web of Dreams (2019), followed by Andrews' pastiches such as Dark Angel (2019) and Fallen Hearts (2019).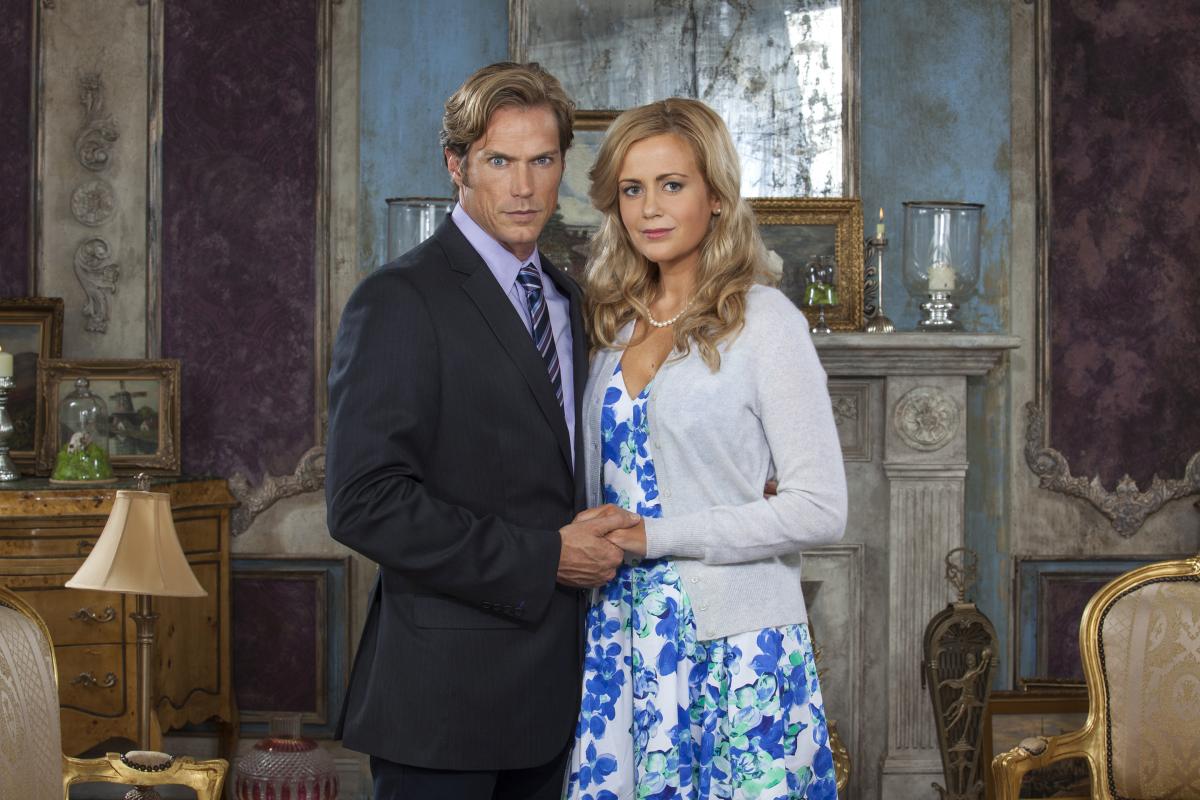 All of Virginia C. Andrews' books and, as a result their film versions, suffer from ridiculous melodrama. Corrine's scheme here, for example, consists of buying up the house next door to where Cathy and Christopher now live and waiting until her grandchildren stray over so she can inveigle her way into their heads. It is a plan that seems entirely dependent on it being the grandchildren that come over as opposed to Corinne and Christopher wandering by and recognising her. One of the other absurdities of the film is the casting of Heather Graham, who was 45 at the time the film was made, as the mother of 35 year-old Rachael Carpani and 43 year-old Jason Lewis.
The absurdity of Virginia C. Andrews' Gothic melodrama makes If There Be Thorns often feel like a work that is not inhabited by human beings. Rachael Carpani and Jason Lewis seem more as though they have turned up for an audition for fashion model representations of the perfect family life than they do actual characters. One of the most absurd plotting turns is when young Mason Cook is given his grandfather's diary and within the course of reading it suddenly turns cold and emotionless, obsessed with stamping out sin, and rather laughably autocratically referring to his older brother as "boy".
All of the Virginia C. Andrews adaptations for Lifetime have been handled by women directors. In this case, the director chosen is Nancy Savoca who is best remembered on this site for the quirky Magical Realist Italian family drama Household Saints (1993).
---
---