---
Crew
Director – Deborah Chow, Teleplay – Kayla Alpert, Based on the Novel by Virginia C. Andrews, Producers – Damian Ganczewski & Harvey Kahn, Photography – Miroslaw Baszak, Music – Mario Grigorov, Visual Effects – Look! Effects (Supervisor – Mat Krentz), Special Effects Supervisor – Darcy Davis, Production Design – James McAteer. Production Company – Lifetime Pictures/Tulip Road Productions Ltd.
Cast
Heather Graham (Corinne Foxworth Dollanganger), Ellen Burstyn (Grandmother Foxworth), Kiernan Shipka (Cathy Dollanganger), Mason Dye (Christopher Dollanganger Jr), Ava Telek (Carrie Dollanganger), Maxwell Kovach (Cory Dollanganger), Chad Willett (Christopher Dollanganger Sr), Dylan Bruce (Bart Winslow), Beau Daniels (Mr Foxworth)
---
Plot
Christopher and Corinne Dollanganger have a happy marriage with four children – Christopher Jr, Cathy and the young twins Cory and Carrie. They are then shocked to learn that Christopher Sr has been killed in an accident. In the aftermath, Corinne reveals to the children that their only hope is for her to throw herself on the mercy of her estranged family. They travel to the lavish Foxworth House of Corinne's parents in Virginia and are taken inside by her harshly domineering mother. Because Corinne left to marry without their approval, her only hope is to pretend the children do not exist and seek her father's forgiveness. The children are locked in in an upstairs room, given only the attic above to make their playspace, and threatened if they make any noise or alert the servants that they are there. Soon their mother's visits become less frequent and it becomes apparent that she has lost interest in them as she takes up with another man. As their time in the room goes on into two years, Christopher Jr and Cathy hit puberty and find an attraction for one another. However, as it becomes apparent that their mother has married another man, they realise that she is seeking to poison them off as an inconvenience to her new life.
---
Virginia C. Andrews (1923-86) gained a great deal of popularity after the publication of her first book Flowers in the Attic (1979). The book, which she claimed was loosely based on a true story, was a best-seller and set Andrews off on a writing career. She published four follow-ups with Petals on the Wind (1980), If There Be Thorns (1981) and Seeds of Yesterday (1984), which continued to tell the story of Dollangangers and their children, while there was also the posthumously completed Garden of Shadows (1986), a prequel that leads up to the events of the first book.
During her lifetime, Virginia Andrews only published two other books, the first two works in the Casteel series, which was left unfinished when she died. That said, Andrews has been enormously prolific following her death – and to all purposes is still publishing new works nearly three decades after passing. The Andrews estate hired a ghost writer to complete her unfinished works, flesh out her drafts and then to write several other entire series in a similar vein. More than sixty such books have been published, which are published under her name but in fact written by Andrew Neiderman whose identity was kept a guarded secret for many years.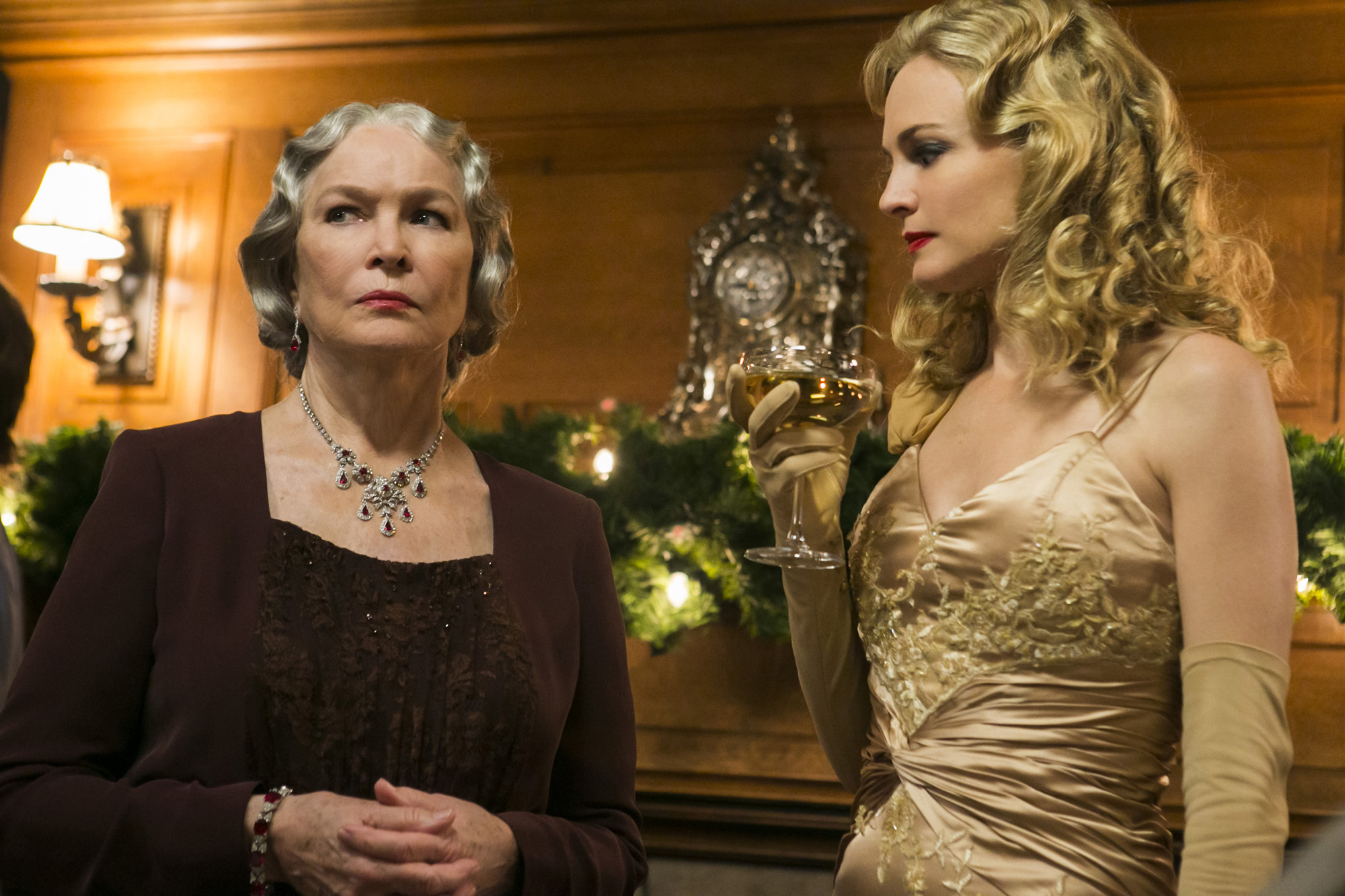 Virginia Andrews' most famous book was previously filmed as Flowers in the Attic (1987) – the only of her books to be filmed prior to this. Featuring Kristy Swanson as Cathy, Victoria Tennant as the mother and Louise Fletcher as the grandmother, the 1987 film was a horribly turgid melodrama. Even worse, it muted most of the themes in the novel. The central incest theme was censored, while the motivations and lies of the mother seemed murky and unclear.
This is a made-for-tv movie remake that was conducted for the Lifetime Network. The good news is that the 2014 film is much more faithful to the book. The motivations and duplicities of the mother and grandmother become much clearer, the grandmother even sympathetic in some scenes.
The incest plot has been left intact – surprisingly given that the film aired on public access television – and is tastefully handled. (Perhaps overly so – the film shows it in a way that is the height of sensitivity and even goes so far as to correlate it as a normal and loving reaction in response to a harshly cruel authoritarianism and parental neglect).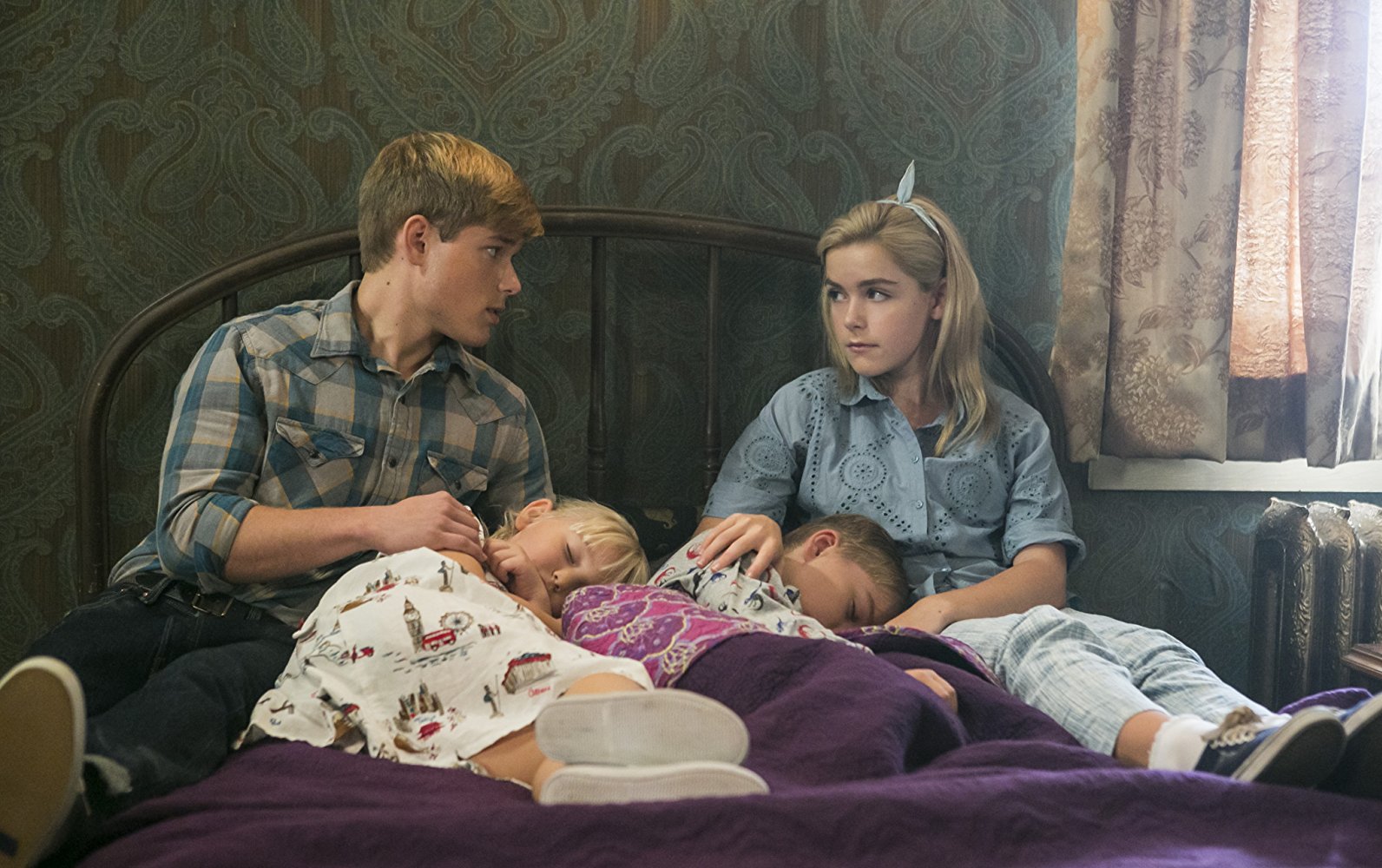 The down side is that Flowers in the Attic 2014 is no better a film than the 1987 one. The melodrama takes place with the typical artifice of a Lifetime production where the film has been shot 1950s period through a gauzy sepia-toned lens. In Deborah Chow's hand, the story feels like it has been stuffed and mounted, bled dry of real people and where ersatz cliche cues are made to substitute for any real emotion. The young children are often compared to dolls and this is not inapt for it feels like a film cast and being enacted by mannequins. The exceptions might be the familiar names of Ellen Burstyn and Heather Graham, although even they seem to be struggling to do anything with one-dimensional roles.
Four months after Flowers in the Attic aired, Lifetime also screened an adaptation of Virginia Andrews' book sequel Petals on the Wind (2014) also starring Heather Graham and Ellen Burstyn, and was followed by adaptations of If There Be Thorns (2015) and Seeds of Yesterday (2015). This was followed by Lifetime adaptations of other Andrews works such as Dark Angel (2019), Fallen Hearts (2019), Gates of Paradise (2019), My Sweet Audrina (2016) and Heaven (2019) and Web of Dreams (2019), followed by Andrews' pastiches such as Dark Angel (2019) and Fallen Hearts (2019).
(Winner in this site's Worst Films of 2014 list).
---
---