---
Crew
Director – Karl Freund, Screenplay – John W. Balderston & P.J. Wolfson, Adaptation – Guy Endore, Based on the Novel Les Mains d'Orlac by Maurice Renard, Producer – John W. Considine Jr, Photography (b&w) – Chester Lyons & Gregg Toland, Music – Dimitri Tiomkin, Music Director – Oscar Radin, Art Direction – Cedric Gibbons. Production Company – MGM.
Cast
Peter Lorre (Dr Gogol), Frances Drake (Yvonne Orlac), Colin Clive (Stephen Orlac), Ted Healy (Reagan), May Beatty (Francoise), Edward Brophy (Rollo)
---
Plot
The brilliant surgeon Dr Gogol is in love with Yvonne Orlac, an actress in a Parisian Grand Guignol theatre. Gogol has seen every one of Yvonne's productions and purchases the wax statue of her in the lobby upon the show's closing. She in return merely humours his attentions. Yvonne's husband Stephen, a concert pianist, then has his hands badly injured in a train crash. Yvonne turns to Gogol and begs him to save Stephen. Gogol does but unknown to either of them transplants the hands of the knife-murderer Rollo onto Stephen. As Gogol uses every opportunity to separate Yvonne from Stephen, Stephen finds he is losing control over his new hands, which start throwing knives whenever he gets angry.
---
Mad Love is the most famous of the various adaptations of Maurice Renard's novel Les Mains d'Orlac (1920). The story was previously filmed as The Hands of Orlac (1924) by director Robert Wiene of The Cabinet of Dr Caligari (1919) fame with Conrad Veidt as the title character and is considered one of the classics of silent German cinema. The story was later remade twice:– as the dreary French-produced The Hands of Orlac (1960) with Mel Ferrer as Orlac, Donald Wolfitt as the surgeon and Christopher Lee as a sinister hypnotist, and as an American version Hands of a Stranger (1962) with James Stapleton as the Orlac equivalent and Paul Lukather as the surgeon.
Mad Love is a fascinatingly melodramatic film. Guillotinings; mad knife-throwing circus performers; Colin Clive in another of his perpetually overwrought performances believing his hands are possessed and tossing about knives; a thoroughly lunatic Peter Lorre worshipping a wax statue of Frances Drake. The opening scene alone hits in on a wonderfully perverse note, featuring Peter Lorre talking to (and at the end of the scene buying) a wax statue of Frances Drake then sitting through a performance of the play, taking an undeniable erotic fascination in the scenes where she is stretched on a rack and burned with hot coals.
The climax involves a wonderful series of confusions where Frances Drake is forced to pose as the wax statue and a demented twist where she inadvertently moves, neatly tying into the now mad Gogol's repeated likening of himself to Pygmalion and the statue to Galatea and thinking he has brought her to life.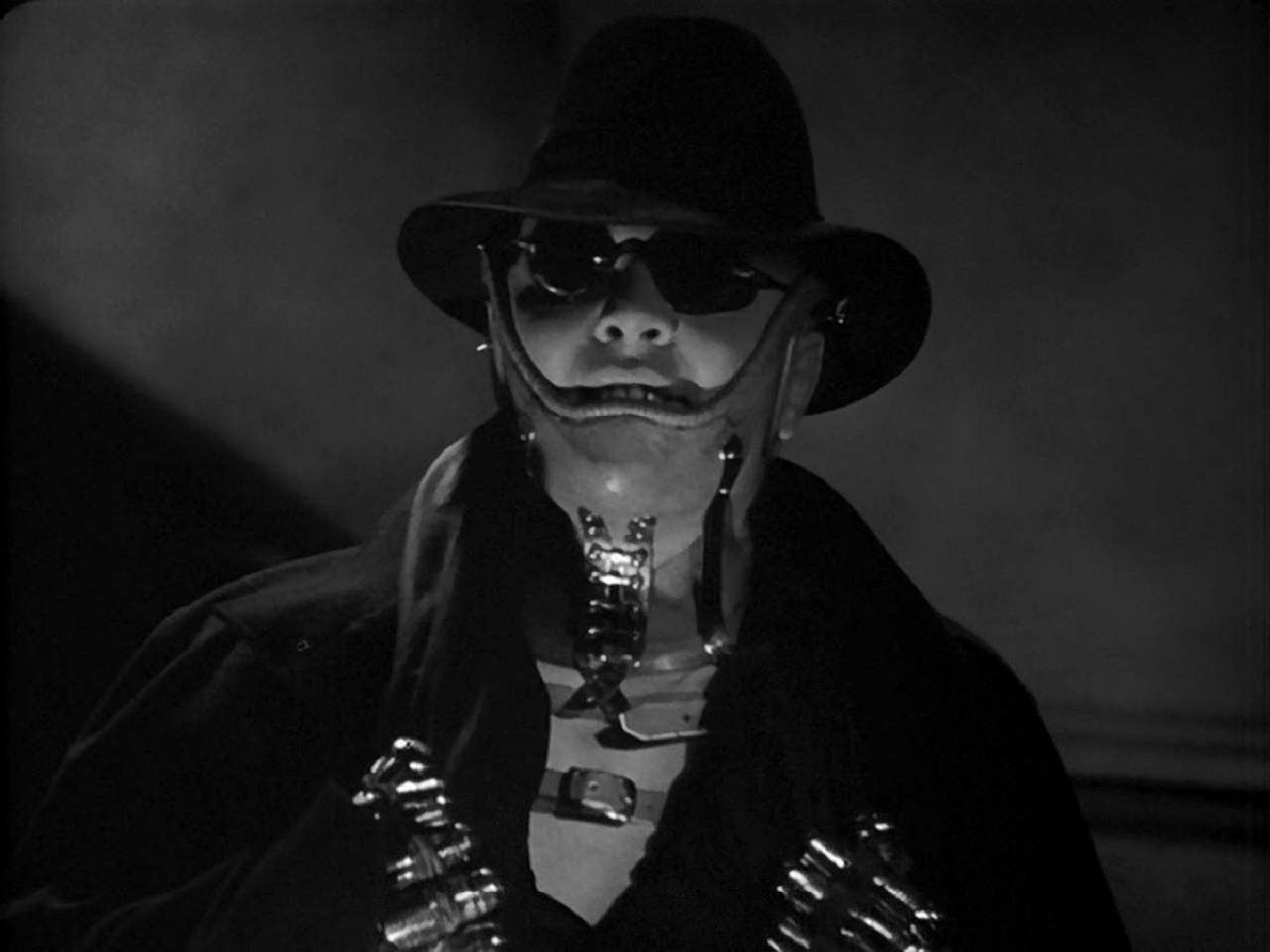 There is a considerable sense of humour to Mad Love, especially in the scenes with the supporting characters of a journalist and a gin-tippling maid (who has a Cockney accent despite the film being set in France) and an ongoing subplot that plays on her misunderstanding about Gogol bringing a headless body to the lab. This is something that the film, in a startling left field twist halfway through, turns around and tries to get us to buy as real – in one genuinely outre image, the executed killer appears to Colin Clive with gleaming metal hands, body brace, dark glasses and a hat, whispering how Gogol has attached his severed head to an artificial body.
Chief among the torrid melodramatics is the amazing performance from Peter Lorre. The German-born Lorre received enormous acclaim for his performance as the child killer in Fritz Lang's M (1931). This allowed Lorre to emigrate to Hollywood to evade Nazi rule (something a number of other German artists also did, including Lang and Mad Love's director Karl Freund). The role of Gogol solidified Peter Lorre with American audiences and ensured a career in horror and noir that lasted until his death in 1964. In bald head, characteristically silky nasal voice, and crying out such lines as "I, a poor peasant, have conquered science, why can't I conquer love? You must be mine," the craven twistedness of Lorre's performance is amazing to watch.
In fact, Gogol becomes such a fascinatingly twisted character that he overshadows the entire film. All other versions of the Hands of Orlac story have been psychological stories that focus on a pianist who wakes from an operation to find that he had the hands of a killer and where the surgeon character is secondary to Orlac. Here, as evidence the title change to Mad Love, the surgeon becomes the central character and Orlac of peripheral importance to the story. Now what we have is a mad surgeon story rather than a possessed hands story.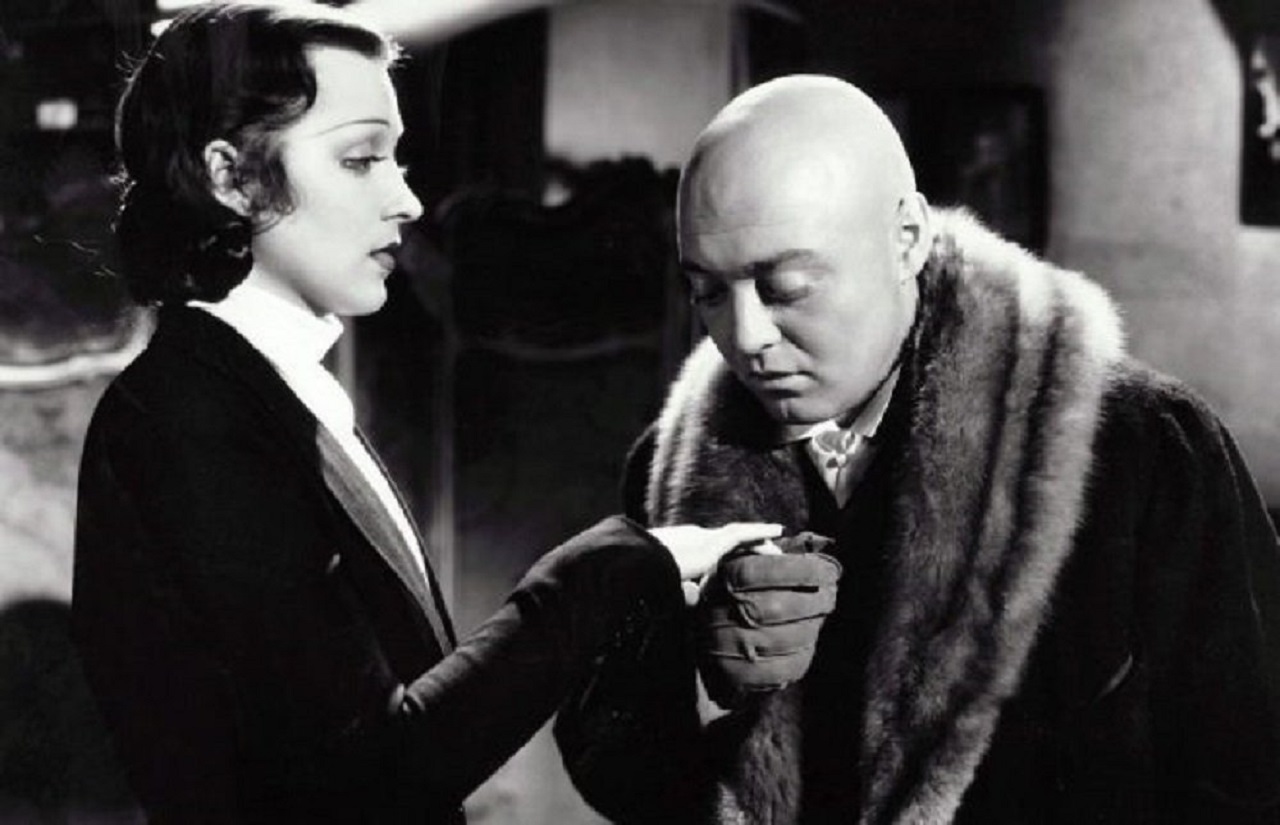 Mad Love (1995) is not a remake but a banal romantic story about a schizophrenic Drew Barrymore. The plot of The Hands of Orlac was also loosely reworked in Guy Maddin's surreal melodrama Cowards Bend the Knee, or The Blue Hands (2003).
Director Karl Freund was an expatriate German, mostly known as a cinematographer, having worked for Fritz Lang and F.W. Murnau. Arriving in Hollywood, Freund was offered the director's chair after filming the Bela Lugosi Dracula (1931). His first film (and one other horror entry) was the classic Boris Karloff The Mummy (1932). Freund made half-a-dozen films before returning to cinematography following Mad Love.
---
---