---
Crew
Director – Michael Cuesta, Screenplay – David Callaham, Producers – Michael Costigan, Ridley Scott, Tony Scott, Martin Shorf & Christopher Tuffin, Photography – Terry Stacey, Music – David Buckley, Visual Effects – Method Studios (Supervisors – Sebastian Caudron & Oliver Dumont), Special Effects Supervisor – John Ruggieri, Makeup Effects – Elvis Jones, Production Design – Patti Podesta. Production Company – Squareone/Scott Free/Social Capital Films/Artina Films/Oceana Media Finance/Poe Boy Films.
Cast
Josh Lucas (Terry Bernard), Lena Headey (Dr Elizabeth Clennon), Brian Cox (Detective Phillip Van Dorn), Beatrice Miller (Angela Bernard), Dallas Roberts (The Surgeon), Jamie Harrold (Kevin Stanovich), Michael Kenneth Williams (Michael Acherton), Pablo Schreiber (Bernard Cochius), Tom Riis Farrell (Legethon)
---
Plot
In Providence, Rhode Island, IT designer and widower Terry Bernard has just received a heart transplant. Terry asks out Elizabeth Clennon, the doctor who is treating his daughter Angela for a rare bone condition. He then begins to experience flashes of memory that are not his and an amplified heartbeat while visiting the hospital. During one of these fugues, Terry is driven to attack and kill an orderly. As he experiences more of these states and kills others, Terry comes to realize that the heart is driving him to take revenge against the group of people that murdered the donor, John Vieilliard and his wife, to harvest for their organs.
---
Tell-Tale purports to be a modernization of the Edgar Allan Poe short story The Tell-Tale Heart (1843). (Although, for all that this is touted by the publicity, neither Edgar Allan Poe nor the story receives any mention anywhere on the credits of the film). The Tell-Tale Heart is a typically Poe-like work of paranoia and madness, concerning an unnamed narrator who murders an old man and then chops up and buries their body under the floorboards. (We are never given any reason why the murder occurs). Afterwards, the narrator believes that they hear the murdered man's heart still loudly beating and is driven crazy by this to the extent that they confess to the crime. The Tell-Tale Heart has been filmed some 38 times, beginning in 1928, most of these being of the short film variety with one notable feature-length version, the British-made The Tell-Tale Heart (1960), which added a love triangle to the story.
You soon see the reason why Edgar Allan Poe's name has been left off the credits of Tell-Tale, as the film throws most of the short story out. Out has gone any aspect from the story about the hero being a murderer who is afterwards haunted by heartbeats; the hero does conduct murders but is more of an agency who is taken over and possessed for the duration by the heart. Moreover, he appears to suffer no guilt about any of the murders he is driven to do. There are some scenes where he is haunted by amplified heartbeats, however the principal difference here is that the heartbeats the hero hears are not the guilty reminders of the murder he has conducted but the heart signalling to the hero the proximity of the people that murdered its owner.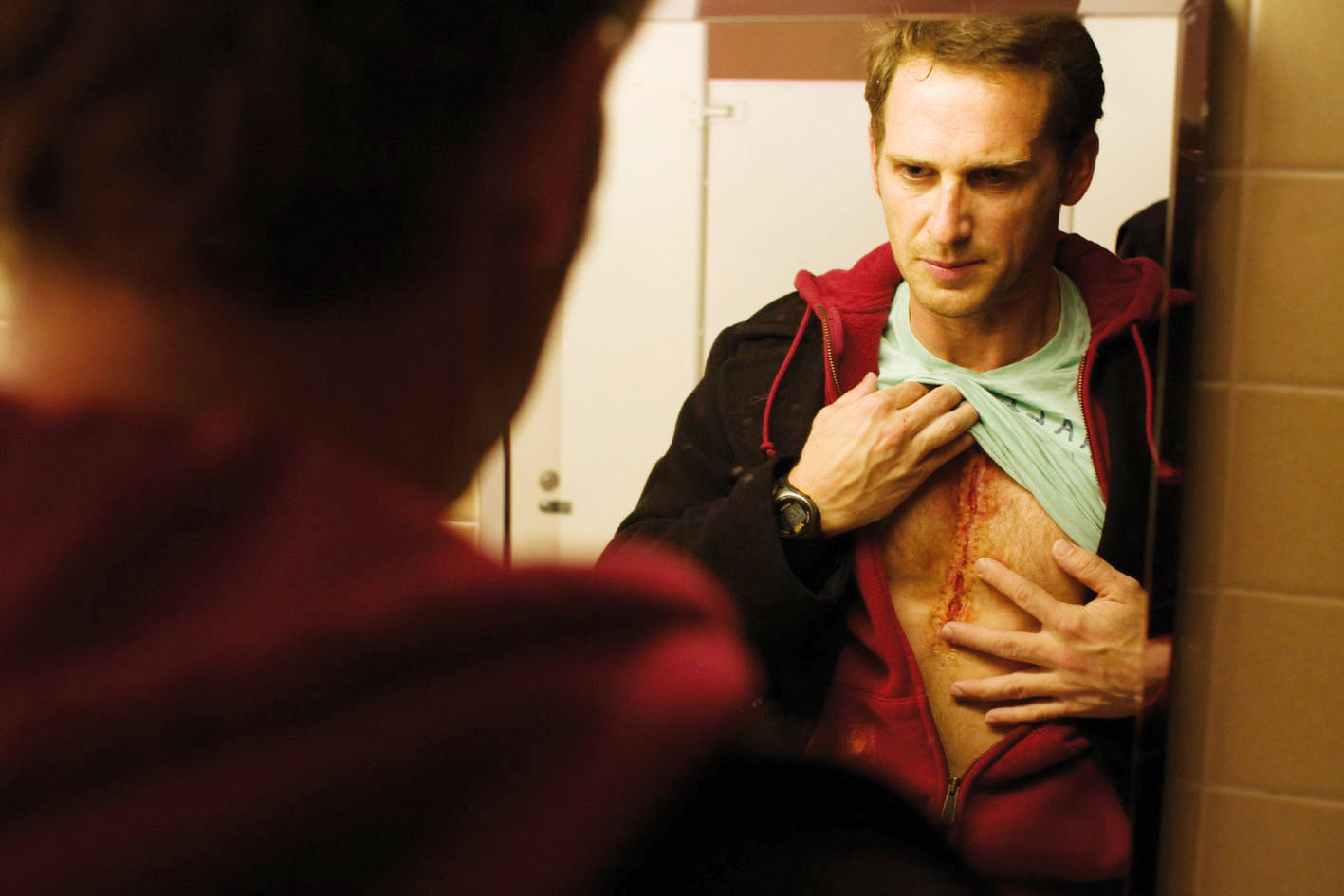 What we have here is a film that bears less in common with Edgar Allan Poe's The Tell-Tale Heart than it does with the silent German horror classic The Hands of Orlac (1924). The Hands of Orlac, which has been remade several times, most famously as the Peter Lorre-starring Mad Love (1935), concerns a pianist who receives a set of hands that have been transplanted from an executed murderer and comes to believe that they are driving him to kill. Variations on the possessed transplant limb or plots about surgery that leaves the recipient with the memories from the donor urging them to solve the murder have appeared in a number of other films, including Black Friday (1940), BrainWaves (1982), Body Parts (1991) and Unforgettable (1996).
Unfortunately, the Hands of Orlac plot proves a decided disappointment. For one, we go from a story about a murderer obsessively haunted by guilt to a run of the mill film about an ordinary man being taken over by a transplanted organ. The cliches that The Hands of Orlac and its ilk have created are so familiar to the genre now that there is almost zero surprise to anything that happens. It takes nearly half of the film, for instance, for the characters to catch up to what we know has been happening all along simply due to watching a few of these Orlac-styled films. At all points, you are able to easily predict exactly where the film is going.
Certainly, there are some plus aspects to Tell-Tale. Michael Cuesta directs with a quiet intimacy and the film takes place in personal conversations rather than loud confrontations. It gains an enormous amount out of the presence of the increasingly underrated Josh Lucas. The role of Terry is one that could be filled with any actor and, as written, is a cut-out one of no particular distinction. However, Lucas and Michael Cuesta succeed in giving the part unexpected depths and roundedness.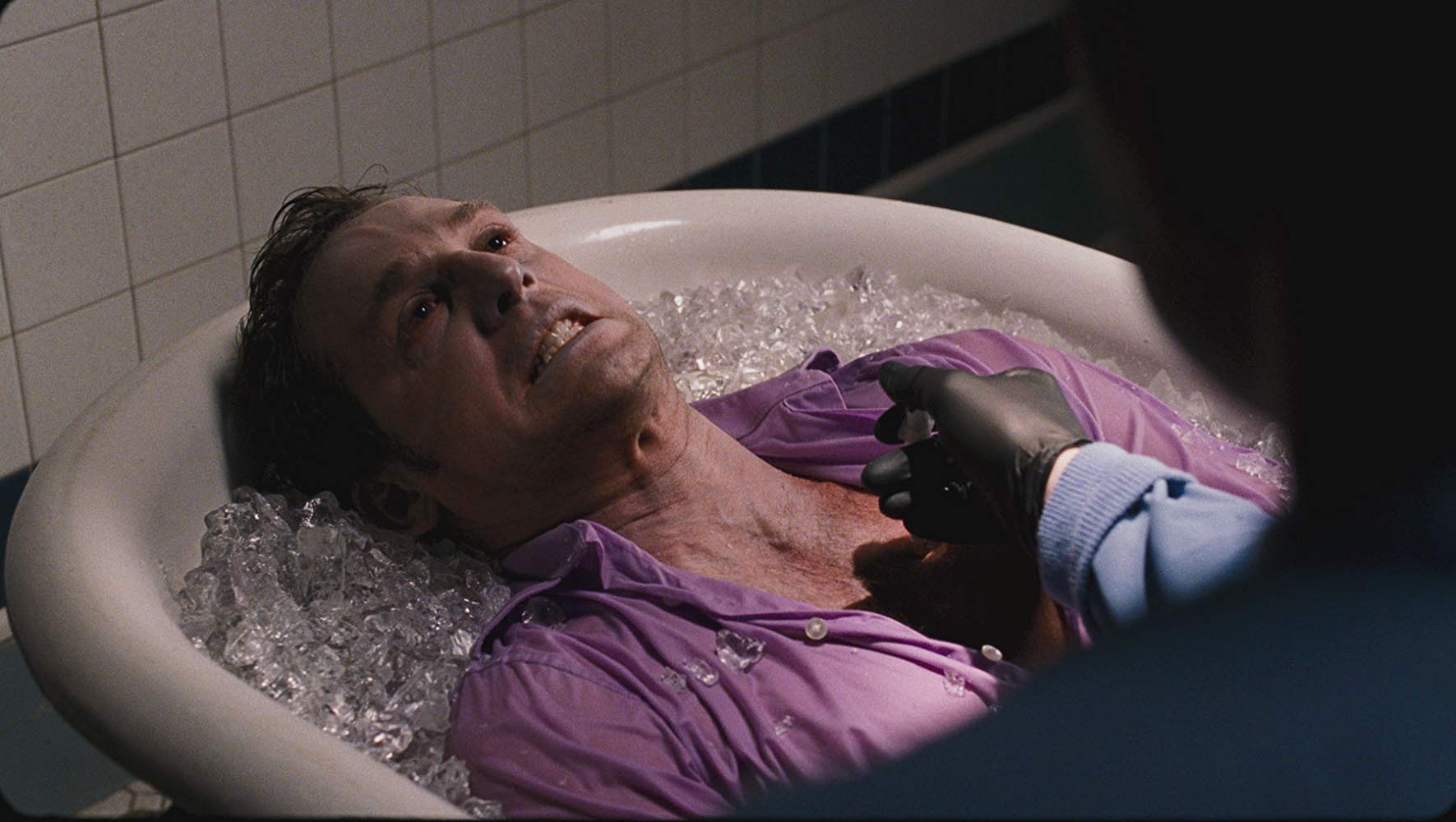 The film climaxes on a fine scene where Josh Lucas is placed in a bath of ice as surgeon Dallas Roberts comes, puts a hand holding a scalpel into the water and starts cutting, before he decides to inject Lucas with a fatal dose of potassium chloride. It is a scene that approaches the similar bathtub climax of What Lies Beneath (2000) in terms of nasty tension, being aided by a particularly chill performance from Dallas Roberts.
Director Michael Cuesta had previously made films about troubled youth with the likes of L.I.E. (2001) and Twelve and Holding (2005) and subsequently went on to make Kill the Messenger (2014) and American Assassin (2017). Within genre material, Cuesta also made the unsold tv pilot for Babylon Fields (2007) about zombies. Screenwriter David Callaham has also written Doom (2005), Horsemen (2009), The Expendables (2010), Godzilla (2014), Wonder Woman 1984/WW84 (2020) and Mortal Kombat (2021). Interestingly, Tell-Tale is produced by the Scott Free production company of brothers Tony and Ridley Scott.
---
---