---
USA. 1987.
Crew
Director – Jimmy Huston, Screenplay – Tab Murphy, Producer – Dennis Murphy, Photography – James Bartle, Music – Steve Dorff, Production Design – Michael Molly. Production Company – Kings Road Entertainment.
Cast
Robert Sean Leonard (Jeremy Capello), Cheryl Pollak (Daria Blake), Evan Mirand (Ralph), David Warner (Professor Leopold McCarthy), Rene Auberjonois (Modoc), Paul Willson (Grimsdyke), Fannie Flagg (Mrs Capello), Kenneth Kimmins (Mr Capello), Cecilia Peck (Nora), Lee Anne Locken (Candy Andrews)
---
Plot
Houston teenager Jeremy Capello's best friend Ralph suggests that the solution to his problems is some uncomplicated sex. Jeremy then meets and goes home with the mysterious Nora. However, Nora proves to be a vampire who puts the bite on Jeremy before she is destroyed by obsessed vampire hunter Professor Leopold McCarthy. As Jeremy tries to cope with turning into a vampire, McCarthy comes determined to eliminate him. However, due to a case of mistaken identity, McCarthy ends up pursuing Ralph instead.
---
My Best Friend is a Vampire is one of several films made during the 1980s that revised the vampire film and offered up a light, usually comedic, teen-oriented variant. Others such included Fright Night (1985), Once Bitten (1985), Vamp (1986) and The Lost Boys (1987). (For an overview of the genre see Vampire Films).
My Best Friend is a Vampire is a lame variant. It is a vampire comedy, although is never particularly funny and most certainly is not the remotest part scary. There is not much to the premise – indeed, becoming a vampire seems to present less consternation to hero Robert Sean Leonard than his being pursued by various strange people does.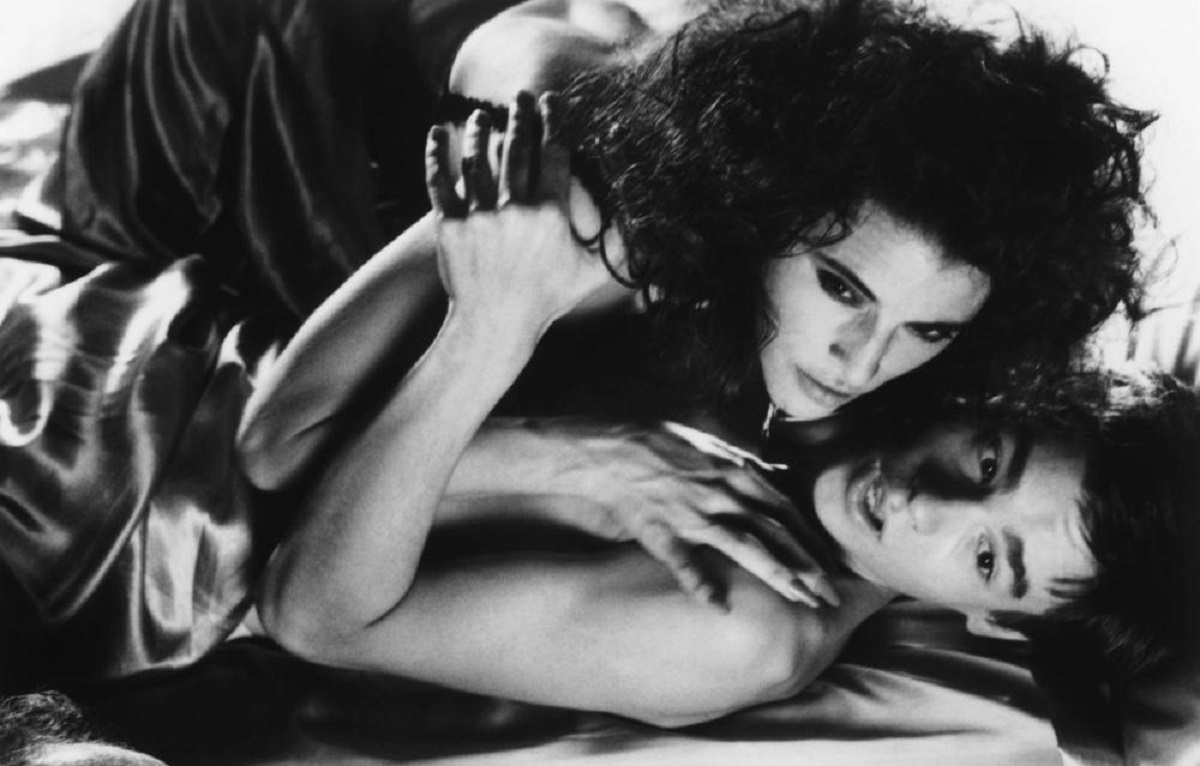 The film reaches a weak conclusion where nothing much happens and there is a happy-happy resolution where even the vampire hunter gets the bite put on him and comes to understand that vampires are just a persecuted minority. Everything is laid over with a bland and innocuous 80s pop soundtrack. Incidentally, the title's first person clause is also inaccurate – the film is being narrated by the vampire himself, not his best friend.
My Best Friend is a Vampire proved a career dead end for most of the unknowns involved. The one who surprisingly came out of it the best was hero Robert Sean Leonard who went onto become one of the leads in the hit tv series House M.D. (2004-12).
---
---