aka Psycho Raman
---
Crew
Director – Anurag Kashyap, Screenplay – Vasan Bala & Anurag Kashyap, Producers – Vikas Bahl & Vikramaditya Motwane, Photography – Jay Oza, Music – Ram Sampath, Visual Effects – Plexus (Supervisor – Vijesh Rajan), Makeup Design – Tarannum Khan, Production Design – Tiya Tejpal. Production Company – Phantom Pictures.
Cast
Nawazuddin Siddiqui (Raman), Vicky Kaushal (Raghav Singh), Sobhita Dhulipala (Smrutika 'Simmy' Naidu), Amruta Subhash (Lakshmi), Hitesh Dave (Constable Kamble), Rajesh Dais (Farid Haq), Vipin Sharma (Raghav's Father), Ashok Lokhande (Sister's Husband), Anuschka Sawhney (Ankita), Saksham Sudhija (Sister's Son), Mukesh Chhabra (Loan Shark)
---
Plot
Mumbai police are investigating a series of killings in which people have been beaten to death. A homeless man Raman turns himself in, claiming to be the killer. Raman is clearly crazy and they disbelieve his story. Police inspector Raghav orders Raman locked up in an abandoned building to starve him into telling the truth but Raman gets some boys to free him. Raman then turns up on the doorstep of his sister Lakshmi and begs some food, only to take over the household, terrorising her, her husband and son, before killing them. When Raghav investigates and finds Raman's photo there, he realises that they let the killer slip through their hands. Raghav has a substantial cocaine problem. Raman meanwhile fixates on Raghav and Simmy, the girl Raghav has sex with but insists is not his girlfriend, killing Simmy's maid so as to steal the key to her apartment.
---
Raman Raghav (1929-95) was an Indian serial killer. Raghav (a name that was one of several aliases used by the killer – his birth name is not actually known) operated in Mumbai (which was called Bombay at the time) between 1966 and 1968. Victims in the city's shantytowns and slums were found bludgeoned to death with blunt objects. Raghav was picked up in 1968 and confessed to the murders but was released after no evidence could be found that he was the killer. He was subsequently re-arrested in 1969 after witnesses were able to tie him to the scenes of several murders. In custody he confessed to 41 murders and was sentenced to be executed, although this was later commuted to life sentence after he was deemed to be mentally ill. He in prison died of natural causes.
Raman Raghav 2.0 is a film loosely based on the incidents. That is to say, it retells many of the basic details of the Raman Raghav case but sets them in the present day. The reason for this is that the film was made on a low budget and did not have the resources to recreate Mumbai as it would have looked in the 1960s. The '2.0' part of the title comes in that Nawazuddin Siddiqui's killer claims to be based on Raghav,
Bollywood cinema comes with its own distinctive style – a strong romantic plot no matter the genre; elaborate and colourful song and dance numbers that usually place the leads in montages that involves several different scene and costumes changes (even in their horror films); and a length that is rarely any shorter than 2½ hours. It is also a highly fantastic genre – not in the sense of containing any actual fantasy elements but in the same larger-than-life way that musicals of the 1930s were in playing to an absurdly unreal romantic fantasy.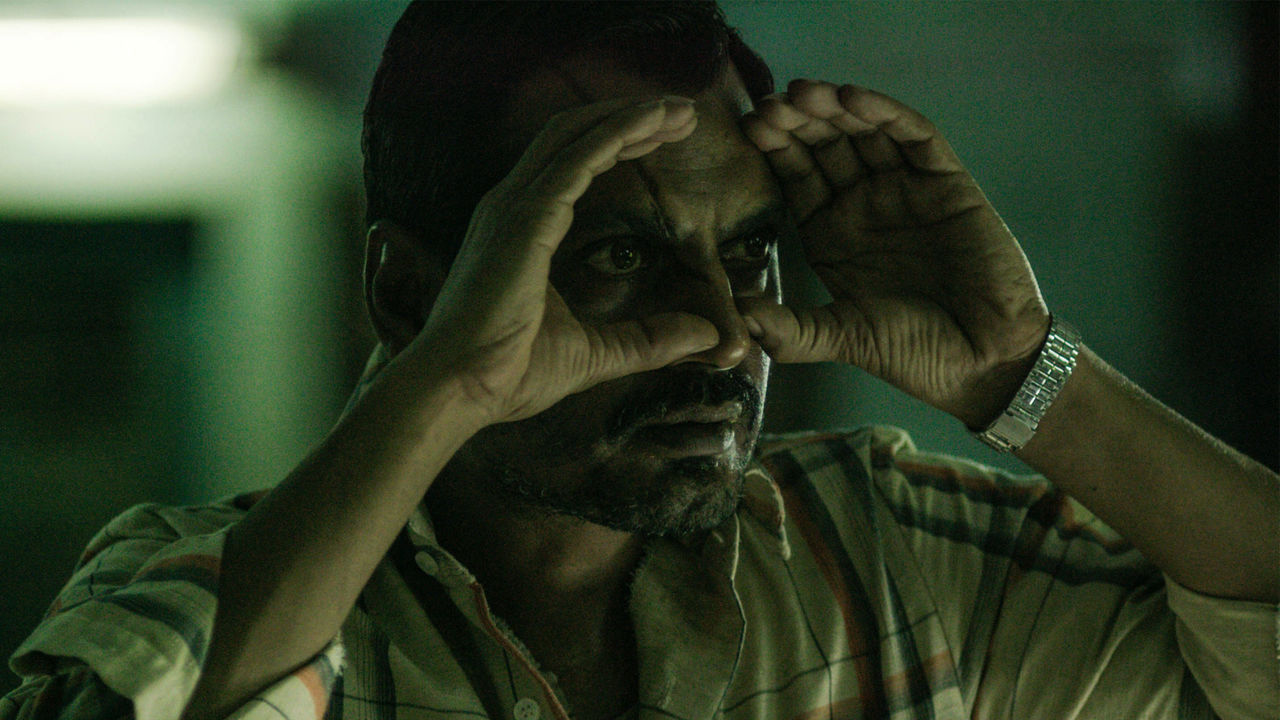 So it comes as some surprise when you have a Bollywood film that defies all of these conventions. About the only thing that Raman Raghav 2.0 has in common with standard Bollywood fare is the length (and that it features Bollywood actors). It does have several songs that play throughout, although no dance numbers – moreover, these are often placed in sharp contrast to scenes of violence.
Raman Raghav 2.0 has almost been conceived to defy all of these conventions. Instead of a romantic element, we have a hero (Vicky Kaushal) who insists (at one point while holding a gun to her head) that he is not going to marry his girlfriend (former Miss India Sobhita Dhulipala) and that they are only having sex. Later in the show, he brings another girl (Anuschka Sawhney) back to Sobhita's apartment to have sex while she sits traumatised in the living room.
Rather than the larger-than-life fantasy that most Bollywood films operate by, director Anurag Kashyap emphasis a harsh realism. We have a number of scenes of violence, including the police department shown casually seen beating suspects. Vicky Kaushal is about as far away from a standard hero as you can get – a drug-addicted cop who abuses his girlfriend and shoots witnesses. Moreover, rather than the colourfully unreal fantasy world of Bollywood films, much of the show here takes place inside the slums of Mumbai (where Anurag Kashyap and his crew went out to shoot actual locations guerrilla-style without permits or the locals knowing anything).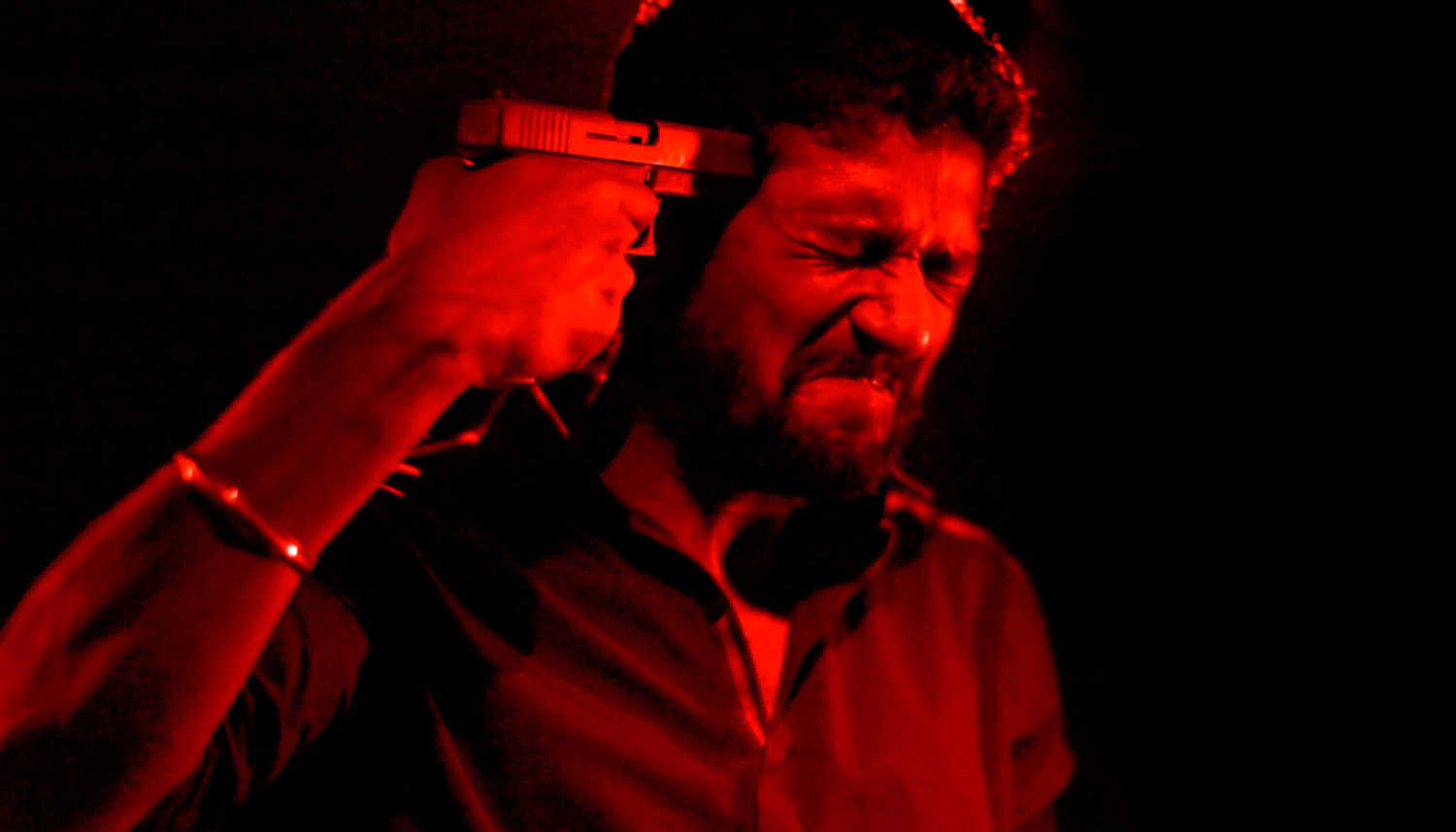 The film takes broad dramatic licence with the details of the original Raman Raghav story – all to the better one might add. It is now built out into a cat-and-mouse game between the killer and detective (who are each symbolically named for one of Raman Raghav's names). In this regard, the film resembles the acclaimed hit of I Saw the Devil (2010), although is a far superior work, especially in the chillingly effective ending where the entire story has been wound around to bring the two together so that Nawazuddin Siddiqui can demonstrate they are soulmates.
Nawazuddin Siddiqui's performance as Raman is disturbingly effective. There have been a great many serial killer roles throughout the history of genre cinema but few seem to do crazy (as opposed to calculating genius madman) as effectively as he does here, especially in the scenes where he is terrorising his sister and her family. It is an uncommonly effective performance in an unexpectedly good film.
Director Anurag Kashyap has been making films since 1999. He has made several other ventures into the True Crime genre with Paanch (2003) about a series of serial killings conducted by a group of art students; Black Friday (2004) about the 1993 serial bomb blasts in Mumbai; Gangs of Wasseypur (2012) about the rise of an Indian street gang; and the fictional Ugly (2013) about the kidnapping of a ten year-old girl. In genre material, Kashyap has also made No Smoking (2007) based on Stephen King's Quitters Inc (1978), the animated Return of Hanuman (2007) and an episode of the Bollywood horror anthology Ghost Stories (2020).
---
---