---
Crew
Director/Screenplay – Chris Sivertson, Based on the Novel by Jack Ketchum, Producers – Lucky McKee, Mike McKee, Shelli Merrill & Chris Sivertson, Photography – Zoran Popovic, Music – Temistocles H. Rutili, Special Effects Supervisor – John Hakian, Prosthetic Effects – Troy Watson of Watson Creations, Production Design – Chris Davis. Production Company – Silver Web Productions.
Cast
Marc Senter (Ray Pye), Shay Astar (Jennifer Fitch), Robin Sydney (Katherine Wallace), Michael Bowen (Detective Charlie Schilling), Alex Frost (Tim Bess), Megan Henning (Sally Richmond), Ed Lauter (Lieutenant Eddie Anderson), Helen Siff (Jane Pye), Erin Brown (Lisa Steiner), Ruby Larocca (Elise Hanlon), Dee Wallace-Stone (Barbara Hanlon), Katie Cassidy (Dee Dee), Shelli Merrill (Liz Wellman), Justin Stone (Ken Wellman)
---
Plot
Ray Pye is out in the woods with his best friends Tim Bess and Jennifer Fitch when he comes across two girls naked. He shoots at the girls with a rifle, killing one and leaving the other in a coma. Four years later, the surviving girl dies. The crime remains unsolved by the local police, although Ray is their only suspect. Ray works in his mother's motel. He is greatly concerned with his image, hits on every girl he comes across and controls his sometimes lover Jennifer with bursts of violent anger. He then becomes involved with rich girl Katherine Wallace. At the same time, police detective Charlie Schilling manipulates both Jennifer and Tim in an effort to obtain a confession. A confluence of these events builds towards an eruption of violence.
---
The Lost was the debut feature film from writer/director Chris Sivertson, whom we are probably going to hear a good deal more from soon. After emerging from film school, Sivertson worked on various industry projects – co-directing the slasher film All Cheerleaders Die (2001) with Lucky McKee, editing May (2002) for McKee (who appears as a producer here), writing the low-budget Barbarian (2003) for Roger Corman and co-directing the Making Of featurette for Tobe Hooper's Toolbox Murders (2003). Since The Lost, Sivertson directed the publicly lambasted Lindsay Lohan twin psycho-thriller I Know Who Killed Me (2007), the horror film Don't Wake Mommy (2015), co-directed a remake of All Cheerleaders Die (2013) again with Lucky McKee, and directed the stalker film Heartthrob (2017), the thriller Last Night (2018) and the horror film Monstrous (2022), as well as wrote wrote the script for the horror films Wicked Lake (2008), Deadly Switch (2018), Kindred Spirits (2019) and Murder-in-Law (2019), plus acted as a producer on The Absent (2011).
The film is based on a book The Lost (2001) by horror author Jack Ketchum whose works have also been adapted to the screen as The Girl Next Door (2007), Red (2008), Offspring (2009) and the screenplay for The Woman (2011). Ketchum drew the character of Ray Pye from the real-life figure of convicted killer Charles Schmid who was nicknamed 'The Pied Piper of Tuscon'. As the film faithfully recreates, Charles Schmid was obsessed with his self-image and dyed his hair black, wore lipstick, used putty and oil to simulate a mole on his face and stuffed crushed beer cans into his boots to make his diminutive 5'5″ frame seem taller. He had the reputation as a ladykiller and claimed to have murdered people to see what it was like, although this could well have been his making stories up, which he was frequently known to do.
Between 1964-6, Charles Schmid killed three girls, all in their early teens, and buried their bodies in the desert. This was a fact known by several of his peers who did nothing to report him until one of them feared that Schmid would kill his girlfriend next. Schmid was sentenced to be executed in 1966, although this was later commuted to a life sentence when Arizona abolished the death penalty. Schmid was stabbed to death in jail in 1975. An earlier film, the fine and little-known The Todd Killings (1971), was also loosely based on the Charles Schmid case.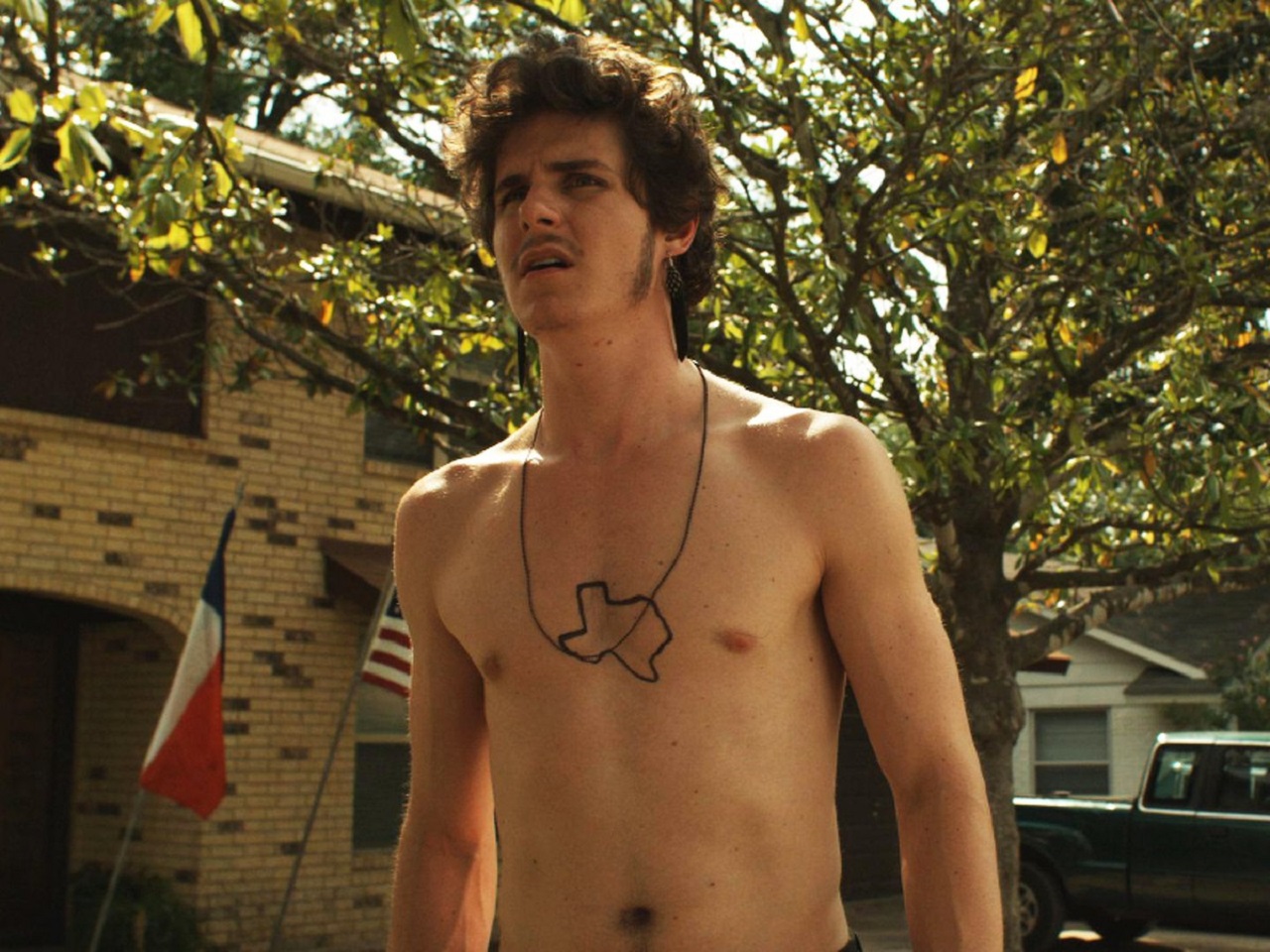 Chris Sivertson and actor Marc Senter create a rather unusual character with Ray Pye. With all of Charles Schmid's vanities (fake mole, crushed beer cans and makeup) intact, Senter seems to inhabit the screen like some Gothic scarecrow. Indeed, with his angular frame decked out in black, raised hairline and bowlegged gait, Marc Senter looks for all the world like beanpole version of Joaquin Phoenix's Johnny Cash in Walk the Line (2005). We spend as much time watching the bizarreness of the character stalking his way across the screen as anything else. Nevertheless, when Chris Sivertson allows Senter the opportunity to act – be it charming the people around him, losing his rehearsed cool as he lusts after Robin Sydney or his sudden eruptions of anger around Shay Astar – Senter shows just what he is capable of.
For a debuting director, Chris Sivertson shows enormous assurance behind the camera. He directs some scenes with an instinctive flair for the way drama should work. Particularly good are almost any of the scenes involving detective Michael Bowen – like where he breaks up a party and harasses Marc Senter, or where he subtly plays Shay Astar and Alex Frost off against one another in an attempt to get them to incriminate Senter. These are scenes that swim with a host of things that lie unsaid as much as they are communicated through the dialogue. It is in these places that The Lost finds a real strength.
The main problem I had with The Lost was that I was not sure what type of film I was watching much of the time. Certainly, a film should not tell you where it is going in five minutes; on the other hand, The Lost continually raises expectations and then drops them. The film, for instance, starts out with a charged scene where Marc Senter shoots two girls in the woods. One sits back expecting something along the lines of a killing spree film a la Natural Born Killers (1994). Instead though, the film settles down and becomes something different, showing us various slices of smalltown life. Chris Sivertson focus on a number of different subplots and character interactions – Shay Astar and her attachment to Marc Senter; her affair with Alex Frost; his confession of how he is shaving the hash; Michael Bowen's harassment of Senter in a determination to prove the murder case; young Megan Henning and her relationship with the 60 year-old cop Ed Lauter and his seemingly sending her undercover to work at the motel (we are never told whether this is simply because she needs a job or he has send her to snoop on Senter).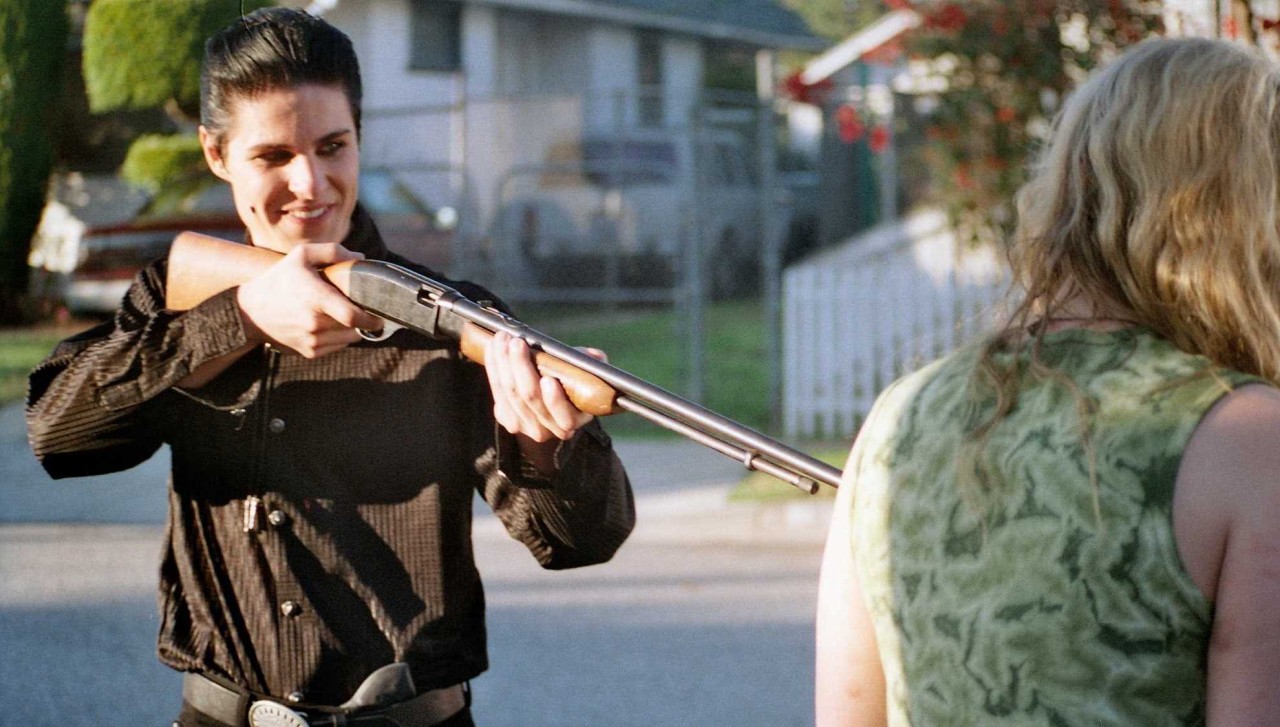 With the introduction of the relationship between Marc Senter and Robin Sydney, the film seems to indicate it is heading towards something akin to either Pretty Poison (1968) where a disturbed young man is led astray by a beautiful, dangerous woman or To Die For (1995) wherein a sophisticated and beautiful woman seduces a white trash boy and inspires him to murder. However, after emerging with a sizzling kick, Robin Sydney is disappointingly shuffled to the side after only a handful of scenes. Other subplots never seem to come to a head – especially the relationship between Ed Lauter and Megan Henning, which never particularly goes anywhere.
The Lost left me with mixed feelings. There are individual aspects to it that have a greatness but it is questionable to what extent it comes together as a dramatically cohesive whole. It feels like a film that spends much of its time cycling through character interactions and leaving you expecting that it should take on the structure of a thriller but never does. I am unable to make up my mind whether Chris Sivertson has been distracted with too much character interplay or whether this is him taking a slowly accruing build-up to Bad Things about to explode. Certainly, he does bring everything to an explosive climactic outburst as Marc Senter goes off his head at gunpoint. These scenes come with a memorable degree of raw tension and an especially nasty scene where Senter conducts a "Sharon Tate" with a pregnant Shelli Merrill. (Although in that most of the scene takes place off-camera, one wonders if the modern audience are going to get the full significance of who Sharon Tate was). It is certainly an explosive and disturbing end to the film.
One of Chris Sivertson's strengths is in being able to obtain fine performances from his whole cast right across the board. One makes the prediction that we will be hearing from a number of the unknown faces here within a few years to come, particularly Marc Senter. Shay Astar and Alex Frost both have the right combination of nowhere town lack of aspirations and addled vulnerability. Particularly good is Robin Sydney who gets into the femme fatale thing and goes for it with a performance that burns up the screen whenever she is around. The more seasoned names among the cast – Ed Lauter and particularly Michael Bowen – do not let the side down either.
One of the most peculiar aspects about the film is Temistocles H. Rutili's score, which frequently manages to be downright eccentric in its choice of music to accompany scenes. The Lost was made independently on a $900,000 budget, although in most places Chris Sivertson demonstrates an assurance that makes the film look far better than that.
(Nominee for Best Supporting Actress (Robin Sydney) at this site's Best of 2005 Awards).
---
---