---
Crew
Director/Screenplay – Bill Bennett, Producers – Bill Bennett, Silvana Milat & Paul Quin, Photography – Lachlan Milne, Music – Peter Miller, Visual Effects – Rising Sun Pictures, Production Design – Simon Dobbin. Production Company – Screen Australia/SC Films International.
Cast
Geraldine Hakewill (Beth), Henry James (Harry), Bob Baines (Jackson), Billy Milonis (Spiro), Terry Siourounis (Elias), Tasia Zalar (Coral)
---
Plot
Harry and Beth go camping on an uninhabited island in Australia's Great Barrier Reef. Their idyll is interrupted by the realisation that someone else is on the island with them and is moving and stealing their things. Harry is certain that two fishermen are messing with them. He goes to confront them but this ends in a fight. They also find a cabin where Beth discovers the diary of Coral, a girl from the previous century who was raped and murdered on the island. Beth becomes certain that Coral's spirit is alive and seeking to kill all men who come to the island.
---
I first noticed Australian director Bill Bennett with his fine road movie thriller Kiss or Kill (1997). Bennett has made a number of other films, including the road movie comedy Spider and Rose (1994), the World War II romantic drama In a Savage Land (1999) and the comedy The Nugget (2002), as well as a couple of ventures to Hollywood – the Sandra Bullock romantic comedy Two If By Sea (1996), probably his best known film, and the lesser-seen sexual thriller Tempted (2001).
I had good memories of Kiss or Kill, a fine work in which Bennett kept juggling various elements of a thriller plot in the air while leaving us in a state of uncertainty about things. I was hoping that some of that would be present in Uninhabited. Equally, as Uninhabited started I was getting something of the vibe of Long Weekend (1978), one of the classics of the great Ozploitation cycle about a couple at a deserted beach where nature was crowding in around the two characters with malevolent effect.
The film starts well with some very nice natural photography, both of the beach and aerial shots of the island. Aside from the guide at the start and the two Greek (?) fishermen who appear in a couple of scenes part way through, Uninhabited is a two-person drama for the whole of its running time. Amidst this, Bill Bennett starts to suggest things are happening.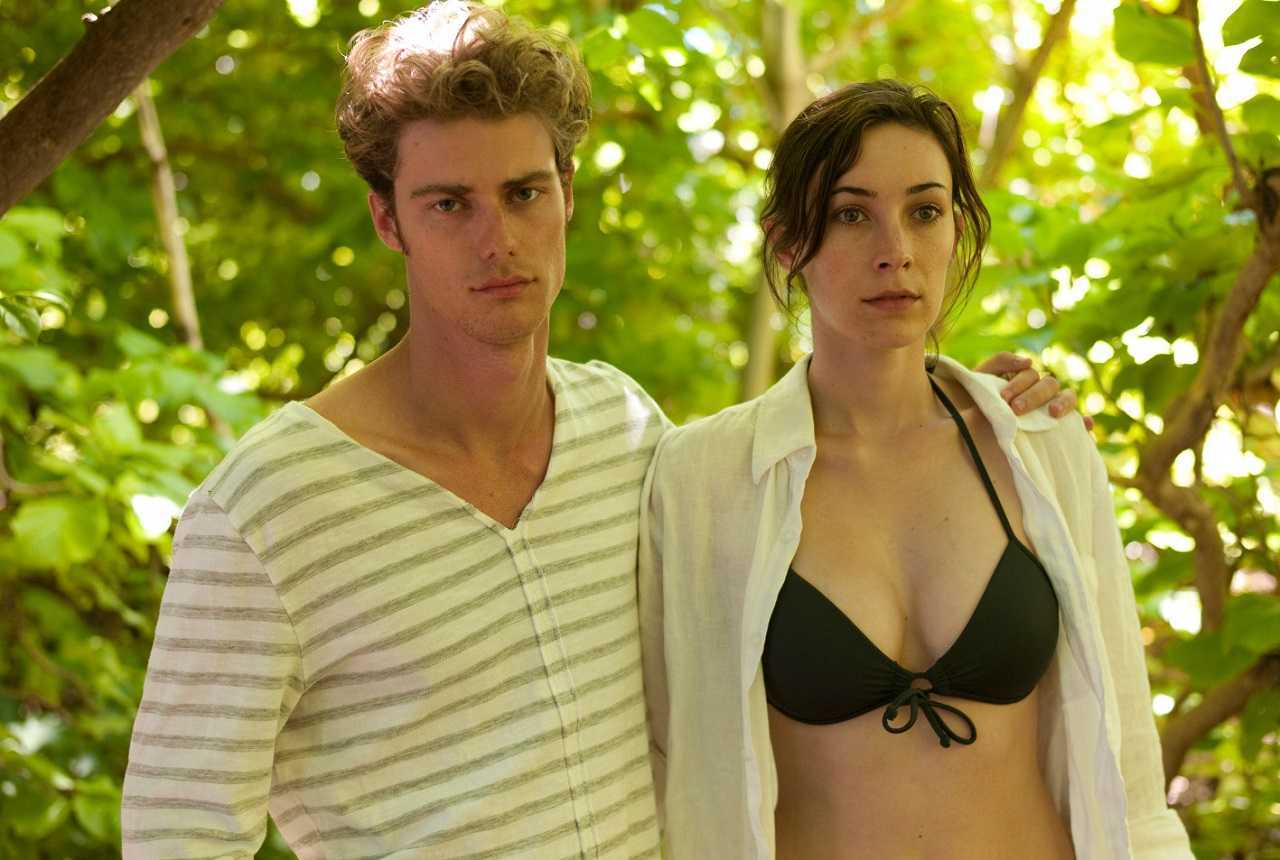 The main problem with a film where people are out in nature, where the cast is reduced to only two, is that the film is limited in possibilities ie. there are no other surroundings or even people for the actors to react off of. And that essentially is the problem with Uninhabited – nothing much happens. Certainly, nothing much ever happens in terms of the ghost story the film wants to be – or at least suggests that it may be. Everything sits between possibly supernatural and mundane explanations.
Crucially though, all that happens are some things being moved, clothes hung up on a line, a satellite phone going missing but very little that is actually spooky. Some drama is provided with the fishermen but not very much to do with the haunting – some vague things happening in the past but nothing in the way of direct manifestations, ambiguous or otherwise. The film reaches an ending that peters out without much event.
The promotion for the film makes the claim that it is based on a true story. (See Films That Make Dubious Claims to Be Based on True Stories).
---
---