USA. 2007.
Crew
Director/Screenplay – Kent Jones, Producers – Margaret Bodde & Martin Scorsese, Photography – Bobby Shepard,. Production Company – Turner Classic Movies/Sikelia Productions.
With
Martin Scorsese (Narrator), Elias Koteas (Voice of Val Lewton). With: Roger Corman, Glen Gabbard, Kiyoshi Kurosawa, Val E. Lewton, Alexander Nemerov, Ann Carter Newton, Geoffrey O'Brien
---
Val Lewton: The Man in the Shadows is a documentary about Val Lewton (1904-51). Lewton has a brief career as a producer in which he made only fourteen films over a nine year period during the 1940s. He was never much respected by RKO Radio Pictures, the studio he worked for, nevertheless managed to make a body of horror films that are held in huge esteem and have been greatly influential. These consist of Cat People (1942), The Ghost Ship (1943), I Walked with a Zombie (1943), The Leopard Man (1943), The Seventh Victim (1943), The Curse of the Cat People (1944), The Body Snatcher (1945), Isle of the Dead (1945) and Bedlam (1946).
Val Lewton: The Man in the Shadows covers Lewton's life and career. It is not only produced but also narrated by no less than Martin Scorsese – a measure of just how much esteem and influence Lewton's films have had in subsequent years. What I like a good deal about the documentary is that it is made with a level of intelligence aimed at serious cineastes. From the opening moments, it throws us right in, referring to RKO and Orson Welles' troubled production of The Magnificent Ambersons (1942) and expects us to be fully conversant with what it is talking about (as opposed to say a History Channel documentary that might explain all of these down to a lower common denominator). The disappointment of the film is that with some seventy years between when the films were made almost all of the principal players are now dead – the documentary screens some archival interview footage and only has one contemporary interview with Ann Carter Newton who played the child in The Curse of the Cat People.
The documentary takes us through Lewton's childhood. He was born of a family of Russian Jews who changed their name to Leventon to more easily assimilate. (The family's original name was Hofschneider, something that Lewton never knew). Lewton was raised by the women of the family, including renowned Russian actress Alla Nazimova, where it is speculated that this inspired the mysterious women figures of often ambiguous natures in his films. His father was a bad gambler, which drove his mother to leave and emigrate to the US when Lewton was five. After arriving, they changed their name to Lewton and the children were bidden to speak English rather than Russian.
Lewton started out as a writer – the documentary doesn't cover all of this but he produced newspaper articles, novels and even pornography. He then obtained a job working for David O. Selznick as a script editor and general assistant where he contributed to films such as Anna Karenina (1935) and A Tale of Two Cities (1935), even wrote a scene for Gone with the Wind (1939). Frustrated with lack of hands-on control, Lewton accepted an offer from RKO Radio Pictures to head up a division making low-budget horror films. RKO were reeling from the cost overruns on their Orson Welles films and wanted to work at a more economic level, delivering horror films on budgets that were sometimes a third of what Universal were spending on their horror films of the day.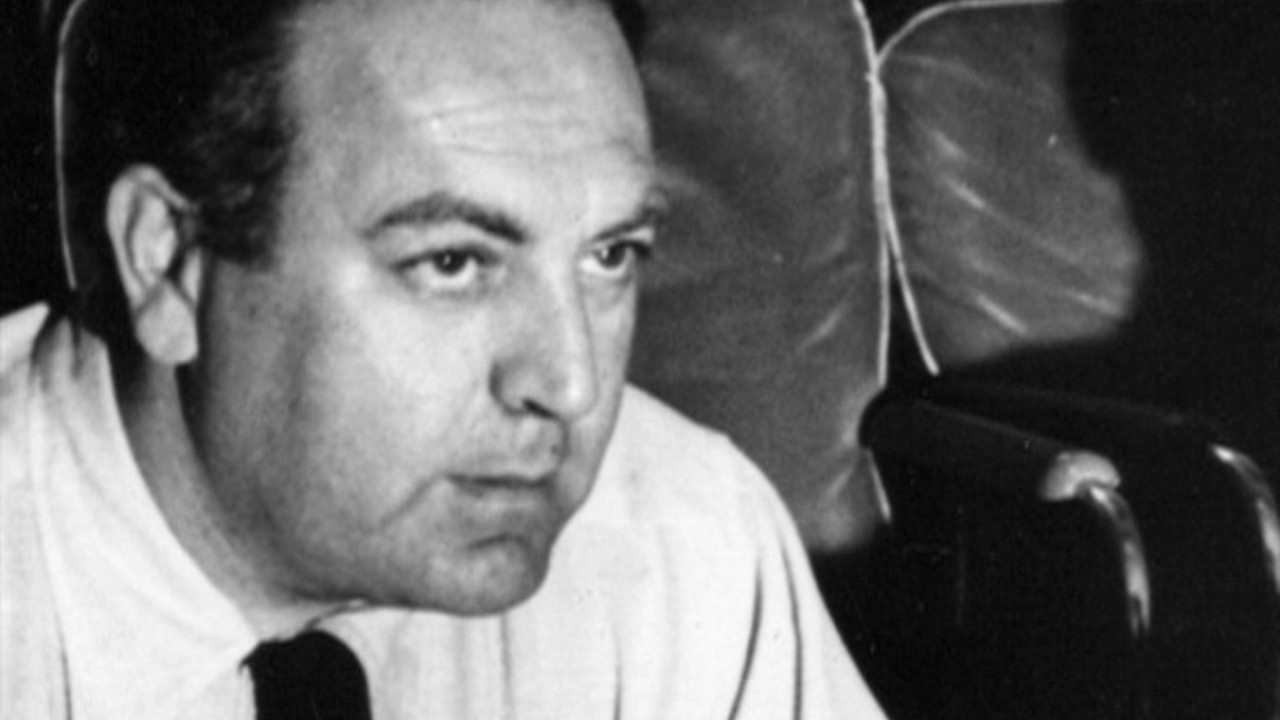 Lewton's first film for RKO was Cat People, which proved a considerable hit. The documentary details how Lewton assembled a core crew who stayed with him through most of his films – director Jacques Tourneur, writer DeWitt Bodeen, editor (later director) Mark Robson, cinematographer Nicholas Musuraca, The film details how Lewton controlled all aspects of the film, making his works in essence ones that are directed by him in all but name.
Much appreciation is given to the style and craftsmanship. Each of his films is covered in detail – surprisingly, the film considers The Curse of the Cat People Lewton's most fully realised film. Not as much time as one expected is spent on his classical motif of psychological ambiguity – although it is discussed how for every one of his films, Lewton would ask that an alternate explanation be written where the story could also be read as one that was purely psychological in nature. Roger Corman, one of the handful of interviewees, talks about how Lewton's films are trance-like in nature, films that work on a level of the unconscious.
One of the drawbacks Lewton faced was the studio management foisting him with schlocky titles and how he took great delight in confounding them. From the mid-1940s onwards, Lewton's began to experience difficulties with RKO management. The documentary details some of his less recognised, non-genre films – the juvenile delinquency drama Youth Runs Wild (1944) and the historical costume drama Mademoiselle Fifi (1944) – neither of which were successful, the former being interfered with by the studio and major plot elements removed as too controversial. Thereafter, Charles Koerner, Lewton's supporter at RKO and the studio's general manager, retired due to health issues before dying in 1946 and Lewton faced studio management that were distrustful and demanded script oversight. One of the things that Lewton disliked was their insistence that he place horror star Boris Karloff in several films, although this was something that eventually worked to his favour and Karloff actually welcomed as the opportunity to stretch his range – resulting in a series of fine performances in Lewton's last three horror films Isle of the Dead, The Body Snatcher and Bedlam. The latter two were also works where Lewton broke away from the psychological/supernatural focus of his earlier films to take on more historical subject matters.
The documentary ends with discussion of Lewton's later years. Following a heart-attack, he was cut loose at RKO and drifted between other studios – MGM, Paramount, Universal – where he made a handful of films – the drama My Own True Love (1948), the romantic comedy Please Believe Me (1950) and the Western Apache Drums (1951) – none with much success (although the latter does have some who argue its merits). Lewton died of a heart-attack in 1951 (before Apache Drums was released in fact), leaving behind his small body of astonishing films and the feeling he should have been granted the opportunity to do far more than he ever did.
---