---
Crew
Director/Screenplay – Colin Minihan, Producers – Chris Ball, Kurtis David Harder, Ben Knecthel & Colin Minihan, Photography – David Schuurman, Music – Brittany 'Audrey' Allen, Visual Effects – Digital Interference, Makeup Effects – Jason Derushie. Production Company – Digital Interference.
Cast
Brittany Allen (Jules), Hannah Emily Anderson (Jackie/Megan), Martha MacIsaac (Sarah), Joey Klein (Daniel)
---
Plot
Jules accompanies her wife Jackie on a trip back to the cabin in the woods where Jackie grew up. There they encounter Sarah, a childhood friend who lives across the lake, although Jules is surprised when Sarah refers to Jackie as Megan. When Jules asks about this the next day, Jackie simply pushes her over the cliff. However, Jules survives the fall and crawls free, trying to get to safety. As Jackie becomes aware that Jules has survived, she comes hunting her.
---
Colin Minihan started making films as one half of the Canadian duo known as The Vicious Brothers, which consisted of he and the unrelated Stuart Ortiz. The two had a moderate success with their Found Footage ghost story Grave Encounters (2011), as well as writing the sequel Grave Encounters 2 (2012) for a different director. They subsequently went on to make Extraterrestrial (2014). Following that, Colin Minihan went solo credit as director, making the very unique and original zombie film It Stains the Sand Red (2016), which also starred Brittany Allen, as well as to write/produce Still/Born (2017), Spiral (2019) and Z (2019) and to produce In Control (2017) for other directors.
In his second solo film, Colin Minihan visits the trope of the Cabin in the Woods horror film. I make a point to read as little about a film as possible before sitting down to watch. As I started watching what shaped up to be a Cabin in the Woods horror, I had no idea at the outset whether what was going to be encountered was a backwoods maniac, a Bigfoot, or some more exotic form of monster – alien or beastly.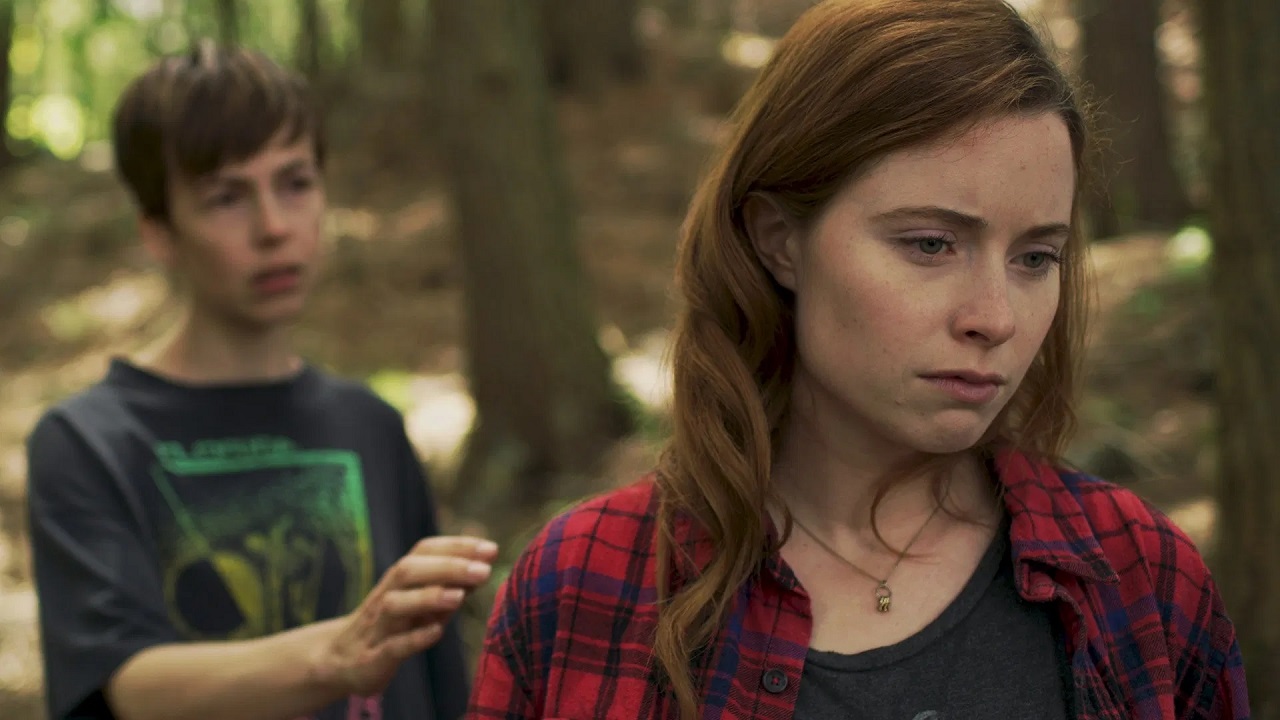 The lurking menace in the woods proves to be an entirely mundane one. Boiled down to it, What Keeps You Alive is no more than a standard psycho-thriller – you could easily imagine it playing out during the classic era of film noir in the vein of something like Notorious (1946) or Secret Beyond the Door (1948) set in a large mansion with a wife suddenly realising her husband has psychopathic intent.
We begin with the hints of small clues – the neighbour (Martha MacIsaac) who refers to Hannah Emily Anderson by a different name, the hints of Hannah's past that she won't talk about, the neighbour intimating at things that may have happened regarding the death of a mutual friend. Then comes the scene that jolts us out of our seat where Brittany Allen and Hannah Emily Anderson are talking as they walk back through the woods and Hannah then abruptly turns and shoves Brittany off the cliff.
Thereafter the film slips into survival mode with Brittany Allen in the woods being hunted and a great deal of tense interplay between capture, escape, recapture, the flight to get to the neighbours across the lake and so forth. Colin Minihan rides the tensions like an expert. Some of the film gives the impression of a quick shooting schedule and the odd scene is not as tight as it could be but there is little you can fault in the way he twists and turns every possibility.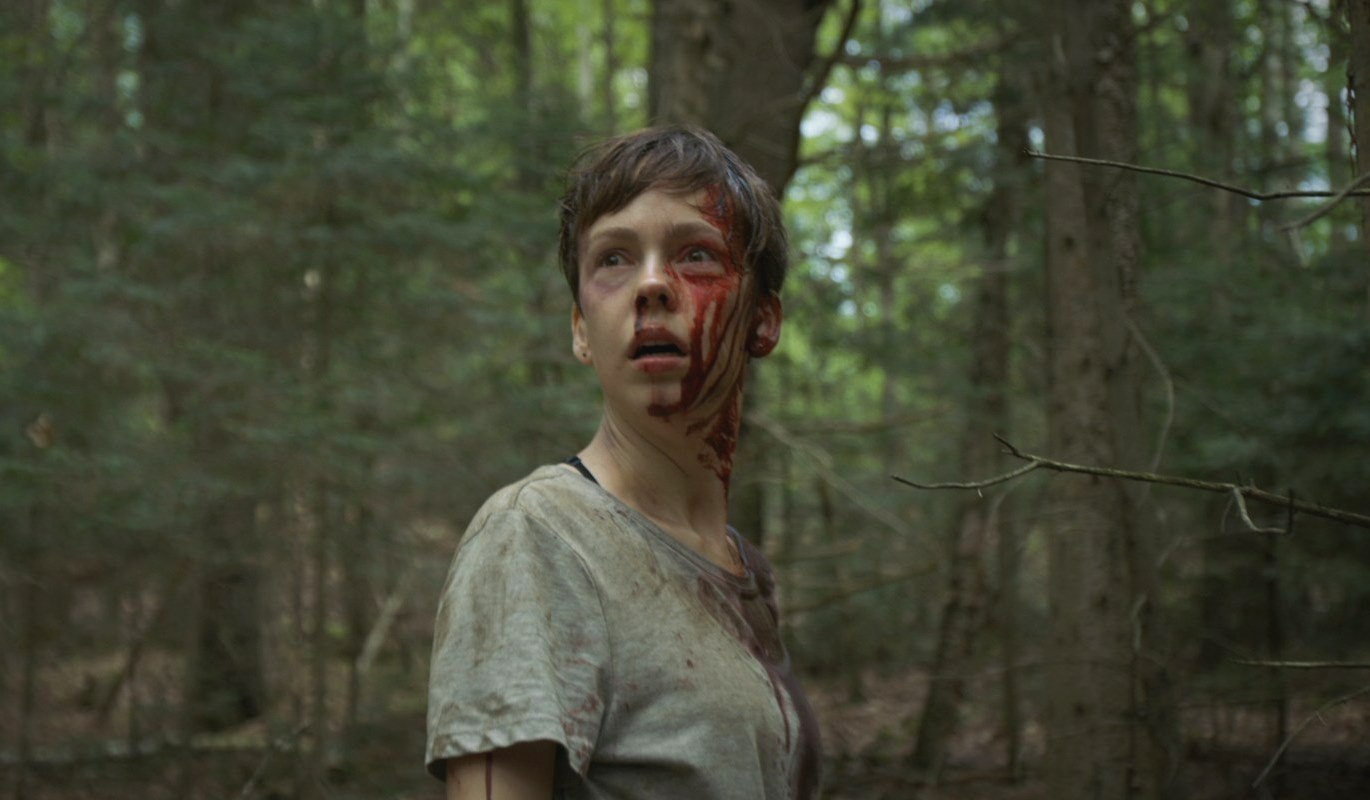 Hannah Emily Anderson gives a wonderfully cold performance in the way she can swing between loving endearments and platitudes and back to threats. There's the nicely chill scene where she gets up in the morning and makes Brittany Allen breakfast before planning to dump her body in the lake, while commenting: "Eat up. I need you to have a full stomach in case they do an autopsy."
The most noticeable thing about the set-up is that Minihan has taken the opportunity to make a play for modern diversity interests and have the couple two married women – one of whom is played by Minihan's girlfriend Brittany Allen. It was apparently a standard hetero couple in his original screenplay. The change was a touch that probably have made no difference in the writing but seeing it play out, it is hard to imagine the film working with a standard straight couple.
---
---