---
Crew
Director – Daniel Mann, Screenplay – Gilbert A. Ralston, Based on the Novel Ratman's Notebooks by Stephen Gilbert [Gilbert A. Ralston], Producer – Mort Briskin, Photography – Robert B. Hauser, Music – Alex North, Photographic Effects – Howard A. Anderson Co, Special Effects – Bud David, Art Direction – Howard Hollender. Production Company – Bing Crosby Productions.
Cast
Bruce Davison (Willard Stiles), Sondra Locke (Joan), Ernest Borgnine (Martin), Elsa Lanchester (Henrietta Stiles)
---
Plot
Young, introverted Willard Stiles lives at home and is dominated by his overbearing mother. He works at the office his late father used to manage, kept on a pittance by his unscrupulous boss Martin. He finds several rats in the back garden and goes to drown them but instead changes his mind and starts training the rats in secrecy. When his mother dies, leaving him with unpaid bills and Martin starts trying to foreclose on the house, Willard instead uses his army of rats, sending them to steal for him and then take revenge.
---
1970s horror was dominated by a spate of Nature's Revenge and animals on the rampage movies. The genre was set in place with Alfred Hitchcock's The Birds (1963) but it was the surprise box-office success of Willard that ignited the genre. Soon cinema screens were overrun by killer frogs, ants, bees, snakes, rabbits, sharks, octopi, indeed fairly much any species of fauna under the sun. Willard was, up until the runaway success of Jaws (1975), the most financially successful of these films.
The story, director Daniel Mann's direction and the cast all comes together in a neat little package. The story is EC Comics grisly – even down to casting the good rat as white, the bad rat as black. Daniel Mann's direction has a slick and economic polish. And, although Mann never goes for all-out shock, there are some modestly effective scenes of people being overrun by rats.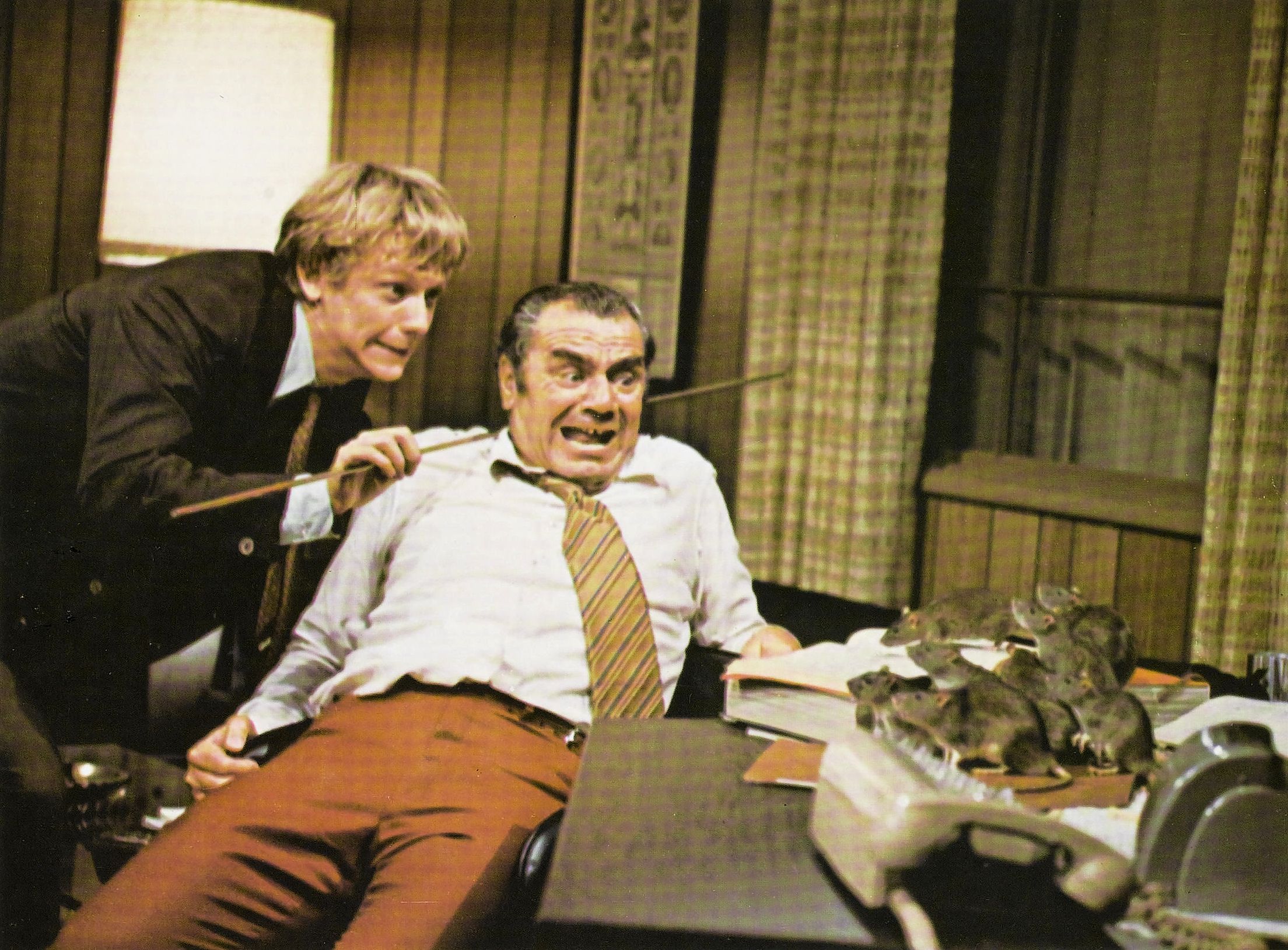 The cast are all good – including later-to-be Clint Eastwood girlfriend/co-star Sondra Locke as the love interest and Bride of Frankenstein herself Elsa Lanchester as the oppressive mother. Particularly good is Bruce Davison who gives a great performance of plausibly sympathetic introversion where you can easily go along with him as it passes over into disturbed behaviour. Even Ernest Borgnine turns his usual simple-minded on-screen presence towards some good.
The best performances come from the rats, particularly Ben, who plays with a disturbing intelligence. In some scenes – like where he sniffs out a box of poison and then reappears at the meal table with his eyes narrowed to tiny slits – you would swear there was a calculating intelligence inside. He proved so popular with audiences that he received his own sequel, Ben (1973).
The film was later remade as Willard (2003) starring Crispin Glover in the title role.
Remarkably enough, Willard was produced by Bing Crosby's production company, which made a handful of other horror films around the same time with the likes of Arnold (1973), The Stranger (1973), Terror in the Wax Museum (1973), W (1974) and The Reincarnation of Peter Proud (1975).
---
---