---
Crew
Director – Stuart Brennan, Screenplay – Stuart Brennan & George McCluskey, Producers – Stuart Brennan, Christine de la Sala & Mark Paul Wake, Photography – Simon Aukes, Music – Alan Deacon, Visual Effects – Flamingo Post, Makeup Effects – Pip Howarth & Maria Kavalieros. Production Company – Central City Media/Stronghold.
Cast
George McCluskey (Domitius), Mark Paul Wake (Nerva), Adanna Oji (Liviana), Austin Caley (Lucius/Aurelius), Stuart Brennan (Grackus), Victoria Morrison (Ima), Ross Anderson (Vinicious), Jennifer Chippendale (Salvius), Nick Sheard (Augustus), Lee Coleman (Blind Man), Sarina Taylor (Eithne)
---
Plot
Britannia during the Roman occupation. A unit of Roman centurions commanded by Domitius have been despatched north of Hadrian's Wall into Pict territory to investigate what happened to another troop of centurions that has gone missing. In a group composed of diverse peoples including a former slave and a woman from Germania, there are tensions. Things are made more difficult when the group is attacked by mysterious creatures and several of their number are killed. As they discover, their attackers appear to be people that can transform into wolves under the moonlight.
---
British director/writer/actor Stuart Brennan is a new name to me but is a rising face. Beginning in the early 2000s, Brennan has made a number of short films and then several full-length horror films with The Innocent (2006), Plan Z (2016) and The Necromancer (2018), In all of these, Brennan directs, writes the script and appears as an actor. He has also written and acted in but not directed The Lost (2006) and a version of A Christmas Carol (2018) where he played the role of Scrooge. He can be seen on screen in the film here as one of the centurions.
Wolf – not to be confused with the Jack Nicholson-starring contemporary werewolf film Wolf (1994) – comes with the novelty setting of being a werewolf film set during the Roman occupation of Britain. This is something that is completely original in terms of never having been tried before. In many ways, Wolf feels as though it is inspired by the films of Neil Marshall. The centurions on the run in the north reminds of Marshall's Centurion (2010), while the theme of a unit of soldiers under attack by werewolves could have been lifted from Marshall's first film Dog Soldiers (2002) and relocated around the 1-2nd Centuries A.D.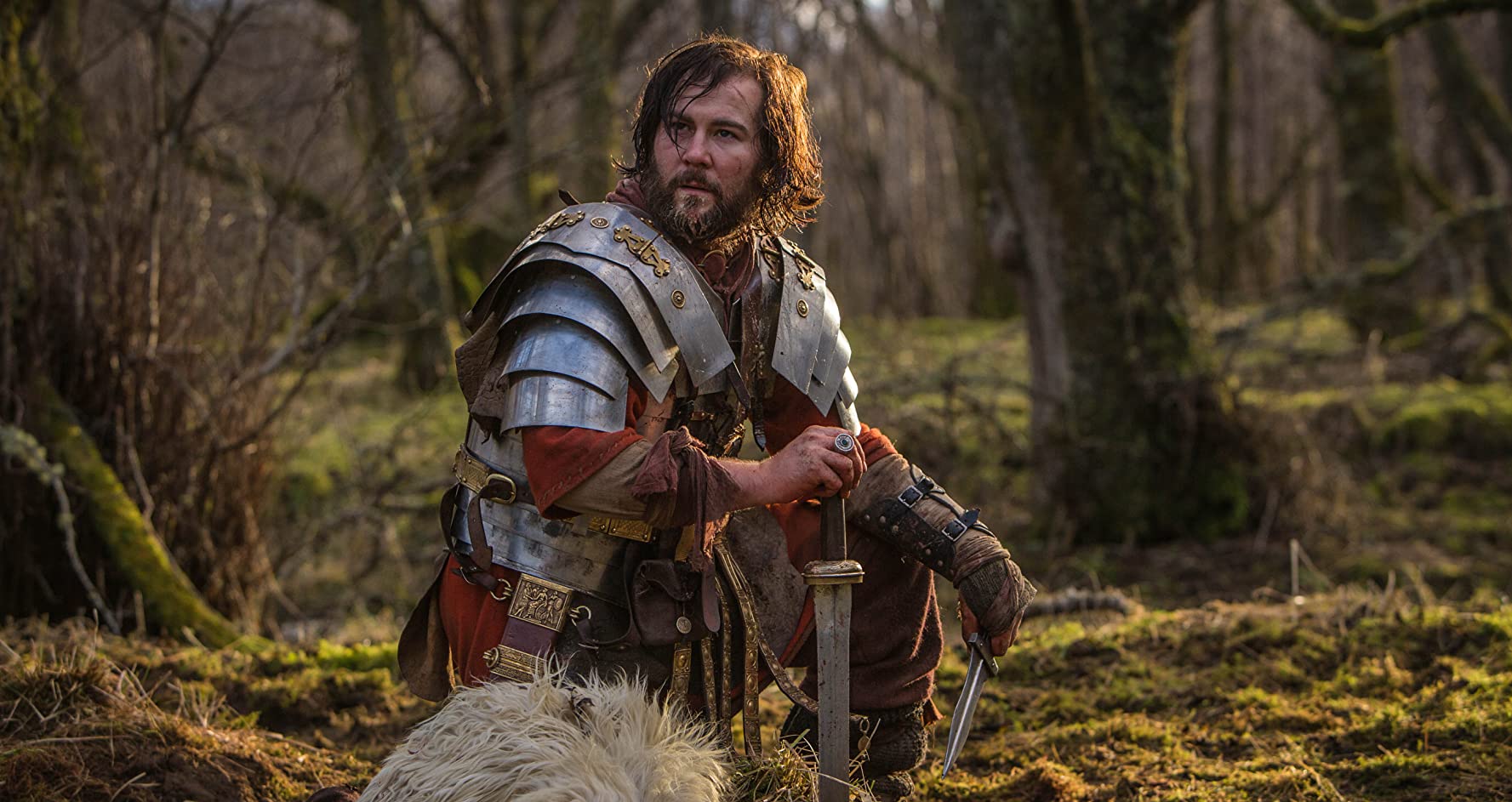 Stuart Brennan has shot on a moderate budget in the real Scottish Highlands (where the film takes place). The entire film takes place outdoors with the exception of the one scene where they visit the blind man's hut – an economy move that gets around the need for any set construction. It takes some time to get into the film – Brennan's choreography of the initial fight scenes is nothing that particularly shakes you up in your seat
On the other hand, as you absorb into the film, Stuart Brennan creates a solidly effective work. The film builds quite a reasonable tension during the scenes with the party running around the forest at night being hunted by things they cannot see. In these scenes, Brennan shows nothing of the attacking wolves except as momentarily glimpsed figures flitting past in the fore- and background. This is something that avoids having to provide any werewolf effects – indeed, we don't get to see any actual werewolves until right at the end of the film – but also serves as a great example of suggested effect.
---
---