---
Crew
Director/Screenplay – Josh Greenbaum, Producers – Josh Greenbaum, Christopher Leggett & Rafael Marmour, Photography – John W. Rutland, Music – John Piscitello, Visual Effects – Bemo, Production Design – Caity Birmingham. Production Company – Delirio Films.
Cast
Josh Lawson (George Lazenby), Kassandra Celenti (Belinda), Jane Seymour (Maggie Abbott), Jeff Garlin (Harry Saltzman), Landon Ashworth (Ken Gerity), Teressa Liane (June Green), John A. McKenna (Belinda's Father), Sofia Mattsson (Gundel), Jake Johnson (Peregrine Carruthers), Dana Carvey (Johnny Carson)
---
Becoming Bond was a documentary made for the Hulu Channel about George Lazenby. Born in the backwater town of Goulburn in New South Wales, Australia in 1939, Lazenby left school to work as a motor mechanic and then became a car salesman before moving to London in the 1960s in pursuit of a girl he had fallen for. After this did not work out as planned, he took a job selling high-end cars before falling into the world of male modelling. From there, Lazenby essentially walked into the offices of James Bond producer Harry Saltzman and bluffed his way into the job of Sean Connery's replacement as Bond in On Her Majesty's Secret Service (1969) before abruptly announcing that it would be his only outing in the role.
Interviewed, Lazenby tells his life story and leaves out little detail. In the opening teaser, Lazenby is asked: "Does it [his lifestory] have sex in it?" to which he responds with a slight pause and then says "A little," which may well be one of the great understatements of all time. By the time, he gets to stories of how he lost his virginity and recounting his first time with the love of his life Belinda where he was unable to maintain an erection, you are doing a double-take.
Indeed, you suspect that the documentary should have been entitled not so much Becoming Bond as The Sexual Adventures of George Lazenby. This becomes particularly eye-opening during Lazenby's at-length recountings of some of his bedroom exploits while working as a male model in the 1960s, how he and best friend Ken Gerity used to pick girls up off the street for threeways to his escapades on the set of On Her Majesty's Secret Service where he claims to have slept with every girl present.
Lazenby proves a highly engaging raconteur. The film offers up a number of very entertaining anecdotes – the time that Lazenby turned up at Belinda's parents' place and went "You look like [Australian Prime Minister] Bob Menzies" to the man sitting talking to her father – only for it to be prove to be the actual Menzies. There is a particularly funny anecdote about a Bond series production assistant who arrived at Lazenby's flat with a girl who proceeded to shed her clothes and have sex with Lazenby – apparently because the producers were afraid of the male model label and wanted to check whether Lazenby was gay or not. There is a sidesplitting story of how Lazenby brought a girl home only for Gerity to inform him that he had put LSD into their tea.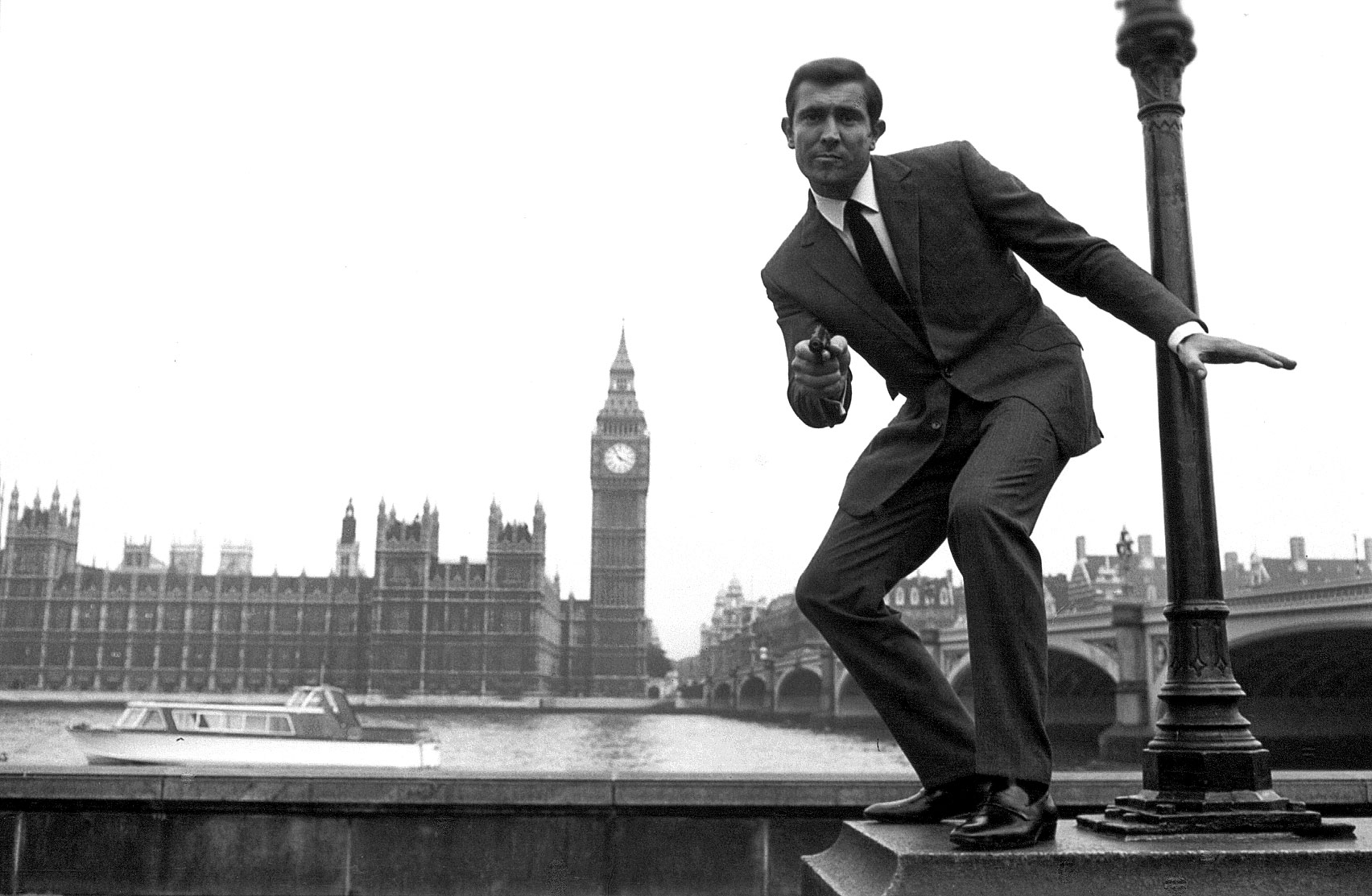 For all the fact that Becoming Bond is about Lazenby's tenure as Bond, this only occupies the latter third of the film. You have to admire the sheer ballsiness of Lazenby for going into the casting call with a stolen Connery suit and lying his way into Bond producer Harry Saltzman's office with a completely faked resume, despite the fact he had never acted before, and winning the support of director Peter Hunt who backed Lazenby over Harry Saltzman's objections. (While the flashback scenes have Saltzman depicted by an actor, we oddly never get any mention or depiction of principal Bond producer Albert R. Broccoli throughout). The other thing that Lazenby avoids in his claims that he slept with all of the women on the set of OHMSS is mention he has made elsewhere that he slept with Diana Rigg.
The other thing that Becoming Bond never pinpoints are the exact reasons that Lazenby refused to sign the contract and take the million dollars offered. Lazenby does mention at one point that an agent suggested he turn the offer down by saying that Clint Eastwood could earn that same amount making two pictures so at a stretch you could surmise that he was acting on bad advice. You suspect that one of the reasons is simply the highly individualistic Lazenby didn't like being told what to do and it was his way of extending the middle-finger to Saltzman.
Disappointingly, there is no mention of Lazenby's career after Bond, which includes more than sixty other films and minor stardom in a spate of Hong Kong martial arts films. We learn that he eventually married and had kids, although what left me intrigued was what inspired Lazenby decide to give up his life as a playboy and settle down, of which he says almost nothing (not even the name of either of his two wives). This seems a surprising omission given the amount of detail he expends on the rest of his sex life.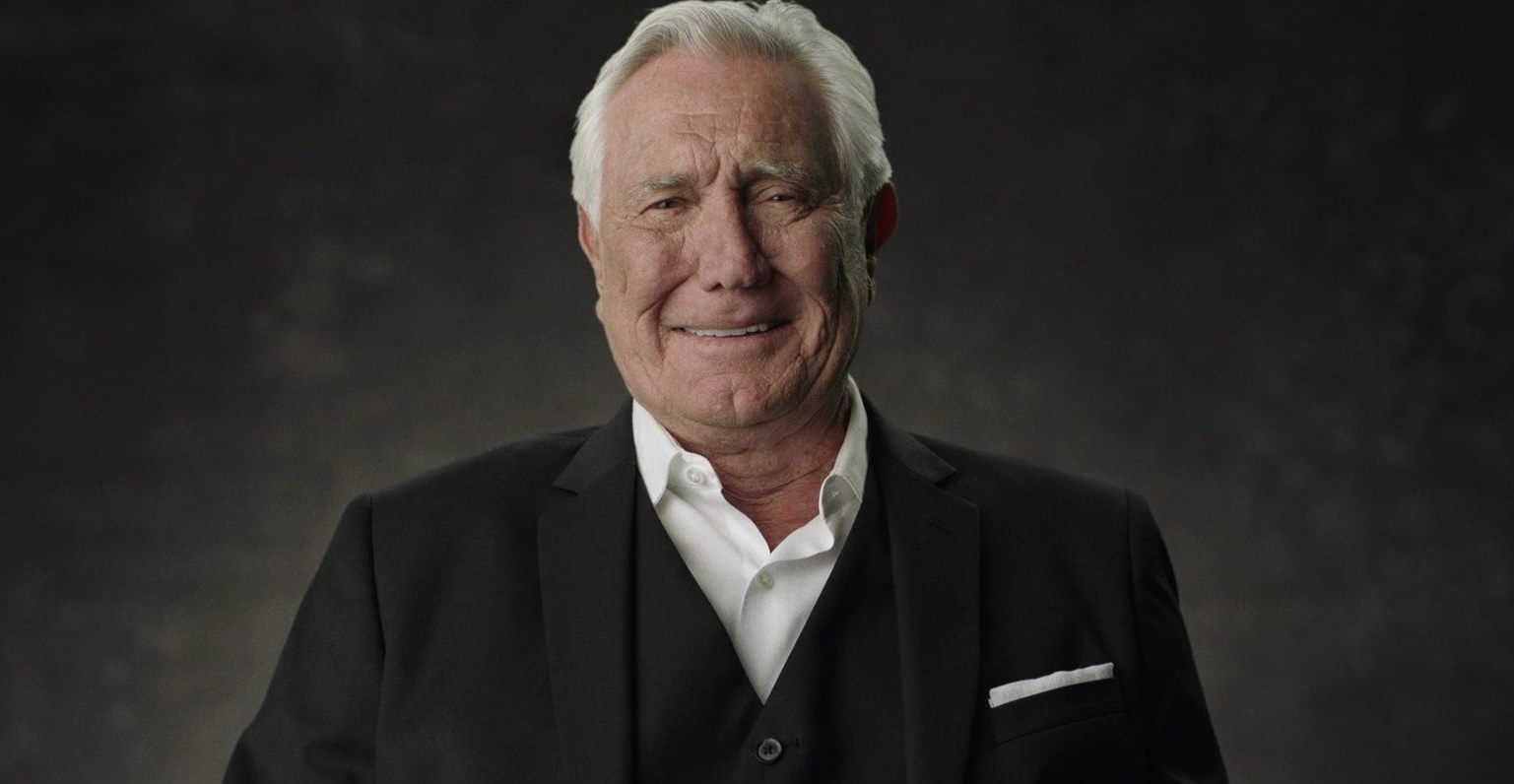 Where Becoming Bond becomes less effective is when Josh Greenbaum expands out from the straight talking head interview with Lazenby to illustrate various incidents from his life in a docu-drama fashion recreating incidents with actors. Greenbaum's directorial style is not that convincing – he trades in characters with berets and outrageous French accents, for example.
The other complaint would be that Josh Lawson – the actor cast as Lazenby – doesn't much resemble him. Both Lazenby and Lawson are the same height, 6'2″, but Lawson looks no more than 5'10" or thereabouts. The main problem is that in the brief footage of Lazenby and the shooting of OHMSS we get, Lazenby towers over the people surrounding him whereas Lawson is always shown as being the same height as the people around him and looks no more than average size.
One of the casting coups that the film manages to get is Jane Seymour in the role of Maggie Abbott, the Ken Gerity girlfriend who put Lazenby forward for the role of Bond. Here the film casts Jane Seymour who played the Bond girl Solitaire in Live and Let Die (1973). It is a compliment to Seymour's age in the scene where she goes out on a date with Josh Lawson and there doesn't appear too much incongruity between the fact that Lawson is in his mid-thirties and Seymour is in her mid-sixties in real life (although only looks like she is in her forties).
---
---