---
Russia/Italy/Sweden. 2019.
Crew
Director/Screenplay – Andrey A. Tarkovsky, Producers – Dmitry Klepatski, Peter Krupenin, Paolo Maria Spina & Andrey A. Tarkovsky, Photography – Alexey Naidenov. Production Company – Andrey Tarkovsky International Institute/Klepatski Production/Hobab/Revolver.
---
Andrei Tarkovsky (1932-86) can be considered one of the greatest of all film directors. The Russian-born Tarkovsky only made seven full-length films within his lifetime. These include the war film Ivan's Childhood (1962), the historical Andrei Rublyev (1966), the autobiographical The Mirror (1975) and Nostalghia (1983). Three of Tarkovsky's films concern us here – Solaris (1972), Stalker (1979) and The Sacrifice (1986), the first two being the ones that he is best remembered for. Tarkovsky's films are weighty – it is nothing for shots to go on for minutes at a time – and come burdened with much concern for philosophical and spiritual matters.
A Cinema Prayer is a Documentary about Tarkovsly's life made by Andrey A. Tarkovsky, the second of his three sons. There had been a couple of previous Tarkovsky documentaries Directed by Andrei Tarkovsky (1988) and In Search of Lost Time. Andrei Tarkovsky's Exile and Death (1988), although both of these only concern the latter years of Tarkovsky's life in the 1980s following his expatriation from the Soviet Union. I have always spelt Tarkovsky's name as Andrei Tarkovsky, although the film gives it as Andrey – which I suppose depends on the way it is translated from Russian.
Andrey Tarkovsky. A Cinema Prayer covers Tarkovsky's life and career. It is pieced together from multiple interviews where archival audio footage and interview material of he talking about himself is run over stills and clips from his films, along with some brief scenes where he is interviewed on camera. There is a surprising degree of (restored) footage from behind the scenes of the shooting of several of his films – Andrei Rublyev, The Mirror and some of Stalker, even some footage from a stage version of Hamlet he directed in Moscow in 1976.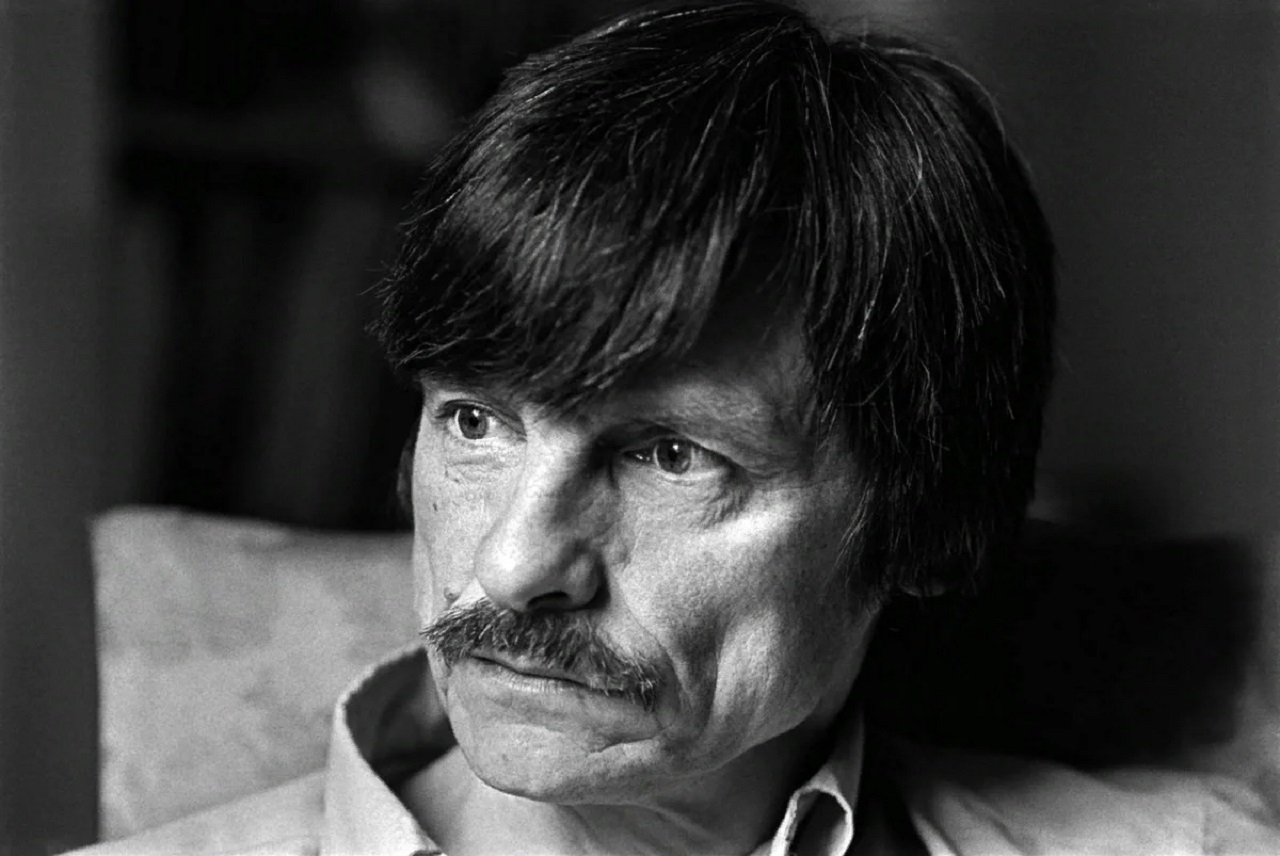 The film is arranged chronologically and takes us through Tarkovsky's childhood and early years. Tarkovsky talks emotively about growing up just before World War II, of his parents separating when he was still a child and he being left in the custody of his mother and her struggles to make sure that he went to college originally to study music and to be a painter. As Tarkovsky details, many of these aspects are ones that he recreated in his childhood memoir The Mirror – the documentary goes so far as to compare scenes from the film with still photos from Tarkovsky's childhood.
Tarkovsky spends quite a bit of time talking about the house he built in the country near Myasnoe (about an hour south of Moscow) and how it became his happy place in life and he even rebuilt it from scratch after it burned to the ground, (Surprisingly, Andrey Jr does nothing to connect this up with the main story in The Sacrifice about a man burning down his home to turn back the nuclear holocaust). The one aspect of Tarkovsky's life we don't get any coverage of is when he announced in Italy in 1984 that he would not be returning to the Soviet Union and became a dissident – I would have been fascinated to hear his reasons for doing so but this is something the film omits.
Reasonable time is given over to Tarkovsky discussing his earliest films Ivan's Childhood and Andrei Rublyev. He takes us through how he became a director while working at the Soviet national studio Mosfilm where someone else had made an Ivan-titled film that was regarded as unwatchable and he was selected at quick notice to step up and make a replacement, while agreeing to not look at any of the other footage. Both films created problems with the Soviet authorities – with Ivan's Childhood being seen as an anti-war film, while Andrei Rublyev was shelved for several years because of its supposed promotion of individuality.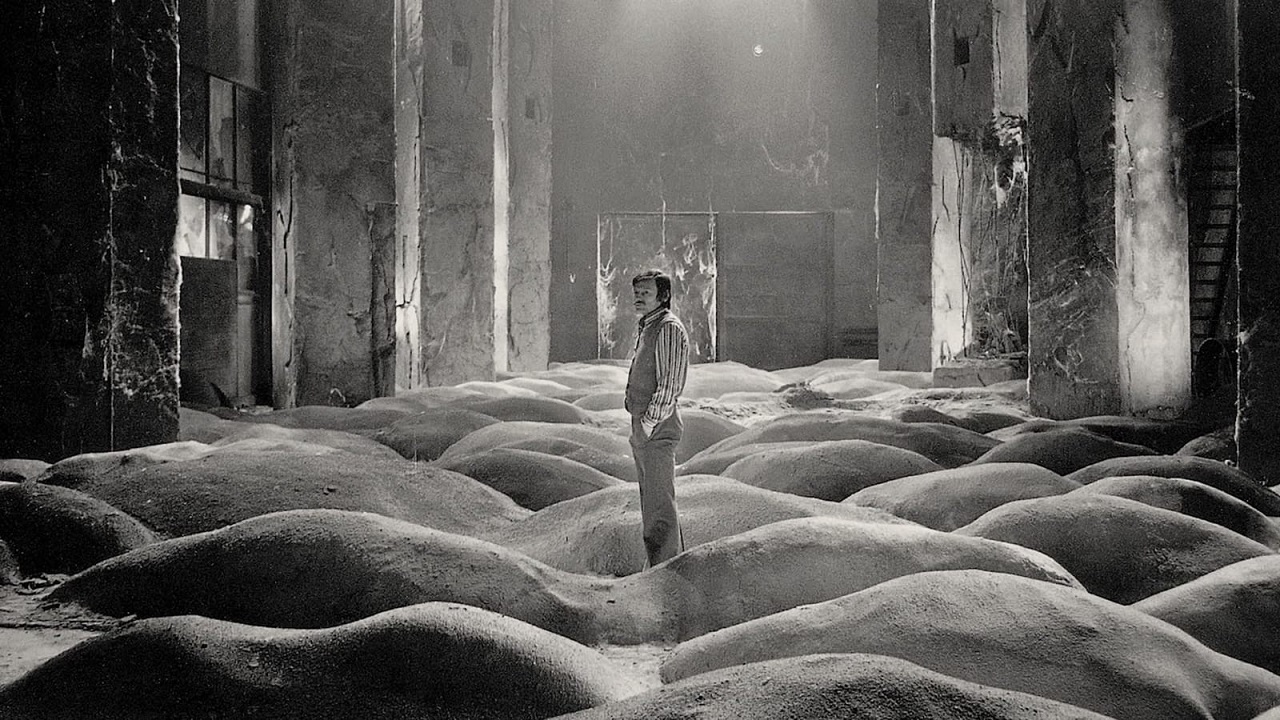 The disappointment of the documentary is that it never much deals with the films of interest to this site. There is some colour footage of the shooting of Stalker and Tarkovsky calls it his most perfectly realised film, although maddeningly does nothing to say what was perfect about this and why he considered his other films less perfect. (I would also have loved to hear something about the enormous problems he experienced in getting Stalker made).
Tarkovsky does talk briefly about Solaris and how the book's original author Stanislaw Lem was not happy when Tarkovsky suggested that they drop the planet and have everything taking place on Earth as an allegory. During the Solaris scenes, Tarkovsky talks about the importance of the purity of nature, which make for an interesting interpretation of the prevalence of water and nature imagery in the film, while he is critical of how many other films neglect nature as an essential element. The Sacrifice is discussed the least of all of Tarkovsky's films.
Tarkovsky spends quite a reasonable amount of time diverting off to talk about religion and how this features in his work. I am not entirely sure if I followed all of what he was saying when he was talking about symbols and religious icons and how they represent a perfection of the form. What he does clearly believe is that creativity is the highest form of religious worship – that it is a reflection of human beings as being created by the creator and that for him art and the act of creation is a form of prayer, hence the film's title.
---
Trailer here
---