---
Crew
Director – Fritz Kiersch, Screenplay – Rick Marx & Peter Welbeck [Harry Alan Towers], Based on the Novel Tarnsman of Gor by John Norman, Producers – Harry Alan Towers & Avi Lerner, Photography – Hans Khule, Visual Effects Supervisor – Rick Kerrigan, Production Design – Hans Nol. Production Company – Cannon International.
Cast
Urbano Barberini (Professor Tarl Cabot), Rebecca Ferratti (Talena), Oliver Reed (Sarm), Paul L. Smith (Surbus), Graham Clarke (Drusus), Larry Taylor (Marlenus), Jack Palance (Xenos), Ann Dover (Beverly), Arnold Vosloo (Norman)
---
Plot
Mild-mannered physics professor Tarl Cabot believes that a ring he has inherited as a family heirloom can open up the way to the planet Gor, which exists in a counter-Earth orbit on the far side of the sun. His colleagues ridicule him for these ideas. While out in the desert trying to prove his theories, Cabot crashes into a tree during the middle of a storm. He wakes up to realize that he is now on Gor. He is witness as the high priest/warlord Sarm slaughters the people of the village of Ko-Ro-Ba. He falls in with a group of survivors from the village but realizes that Sarm has captured their Homestone and that he needs this in order to return to Earth. The survivors teach him how to fight. They then set out on an expedition across the savage lands to Sarm's stronghold to retrieve the Homestone, having to deal with bandits, warlords and slavers along the way.
---
Gor is based on the popular series of science-fiction/fantasy novels by John Norman. John Norman and the Gor books are controversial. Norman is in fact a pseudonym of John Lange Jr, an associate philosophy professor at Queens College in New York City. Norman/Lange began publishing with the novel Tarnsman of Gor (1966) on which this film is based. The Gor series was loosely derived from Edgar Rice Burroughs John Carter on Mars series by way of Robert E. Howard's barbarian fantasies. John Norman published 25 books and then ended the series in 1988 (although he resumed writing again in 2001, this time via independent press publishers where he has produced another eight books). The first half-dozen Gor books proved routine adventures with a heroic human warrior encountering various barbarian human and non-humanoid species on the world of Gor.
As the series progressed and grew in popularity, what caused controversy was its almost exclusive focus on the society of the world of Gor where slavery was embraced, specifically the notion of female-submissive sexual slavery. This element became openly pornographic in the later novels and soon came to dominate the series to the exclusion of all else. The books blur a line between being openly BDSM erotica and what John Norman increasingly came to believe was the natural status of things – he frequently engaged in philosophical discourses on women's naturally submissive position to men and how an increasing awareness of this subservient role and the enjoyment of the infliction of a master's punishment increased sexual desire.
John Norman and the Gor books tend to wildly polarize readers. There was a feminist backlash against the books in the 1980s, which eventually caused the withdrawal of Norman's works from many US bookstore chains. In the science-fiction fan community, his work is universally abhorred – his name is often invoked as all that is bad about science-fiction writing – and in recent years, Norman has been refused to be allowed to appear at science-fiction conventions.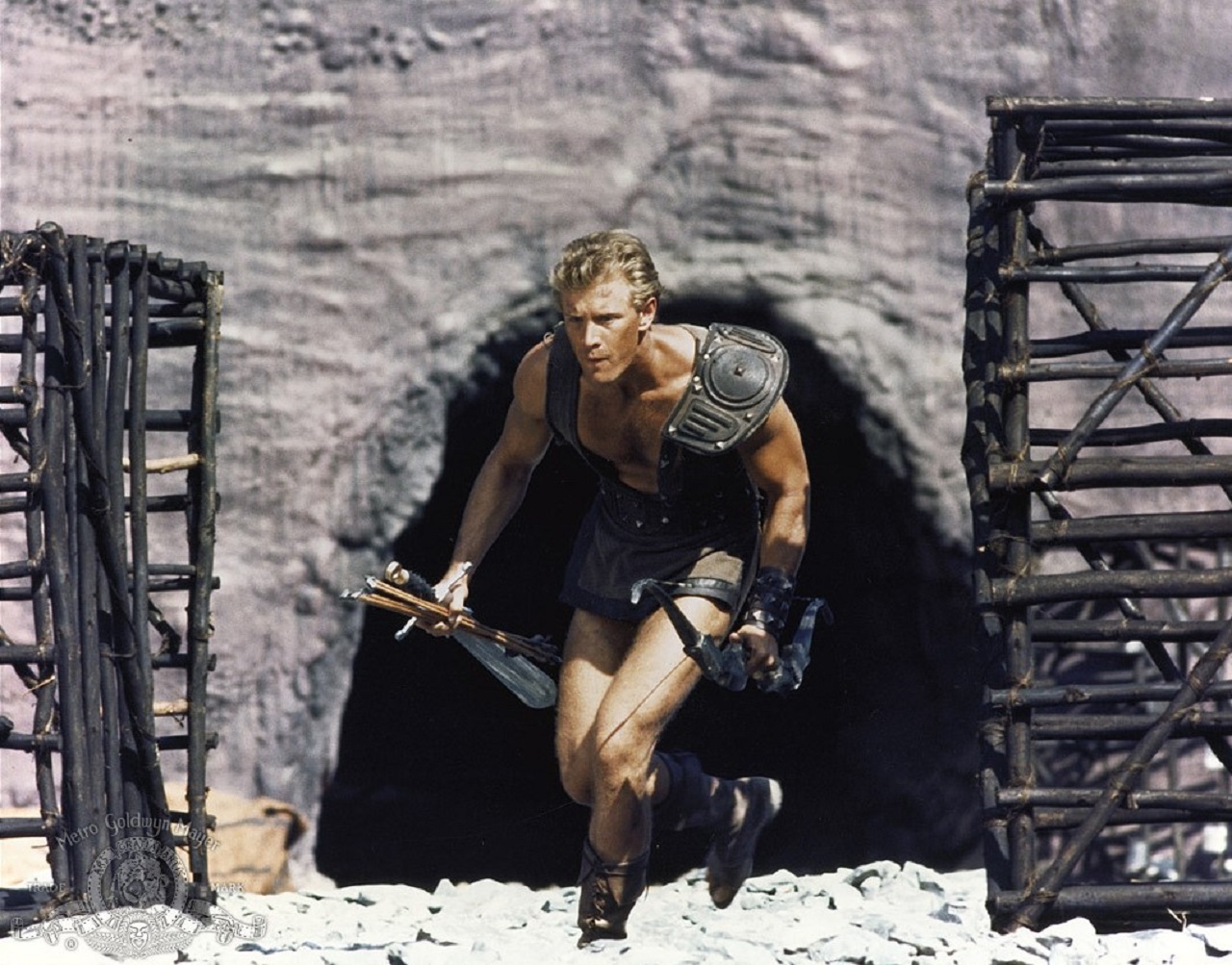 On the other hand, it is eye-opening the way that the BDSM community has embraced Norman. There are an extraordinary number of Gorean communities (all-practicing exclusively female-submissive BDSM) online and in real-life, even amateur press magazines, which come with amazingly detailed rules for behaviour and apparently a more than ready supply of submissive women to keep the practice thriving.
Gor was the first of two film versions of the books made by Israeli producers Menahem Golan and Yoram Globus. It was one of several sword-and-sorcery films that Golan, Globus and their Cannon distribution chain made during the 1980s, along with the likes of Hercules (1983), Sword of the Valiant: The Legend of Sir Gawain and the Green Knight (1983), The Seven Magnificent Gladiators (1985), The Barbarians (1987), Masters of the Universe (1987) and Sinbad of the Seven Seas (1989). All of these were cheaply produced and Gor is no exception. A clearly impoverished Oliver Reed has been employed as the bad warlord and seems to be having fun. Jack Palance is given top billing along with Oliver Reed but only turns up for a cameo of less than a minute at the end. The director employed was Fritz Kiersch, who had previously made the adaptation of Stephen King's Children of the Corn (1984) but has done nothing of any distinction since.
Gor looks for all the world like a cheap mid-1980s Italian sword-and-sorcery film – it could easily have been mistaken for one of the Ator series. (It has clearly been shot in Italy, as most of Golan-Globus's sword-and-sorcery films were – it is dubbed with flat Italian voices and features several Italian actors, including the blank and inexpressive Urbano Barberini filling the role of John Norman's hero/alter ego professor-turned-barbarian-hero Tarl Cabot). Some might argue that the books are at least getting a filmic treatment that replicates John Norman's writing style. On the plus side, it all proves entertainingly vigorous. The film only adapts John Norman's first book so the emphasis is more on sword-and-sorcery adventure than the slavery. Despite the pornographic content of the books, the film is chaste – there are numerous leather and scantily clad women but no nudity or sex scenes.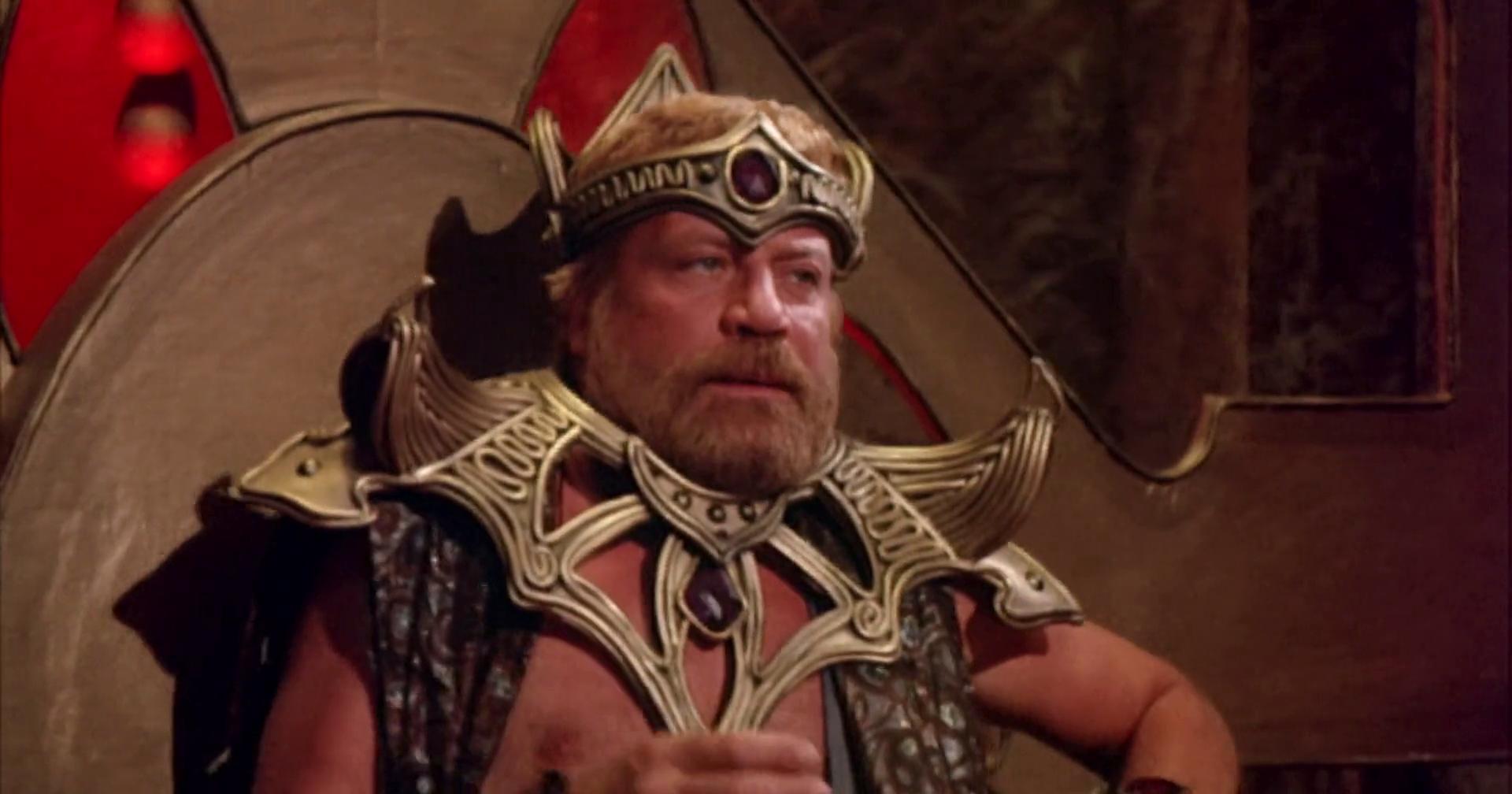 The low-budget makes an attempt to portray a barbarian culture with a degree of verisimilitude, although being the Cannon B-budget that it is, this never extends to the portrayal of any of the numerous non-humanoid species that inhabit Gor in the books (the film, for instance, has been forced to abandon the full title of the book it adapts, Tarnsman of Gor, because the budget does not extend to the depiction of the tarns – giant birds that the hero masters and learns to fly into battle). There is some good costumery and an energetically cheap cod-John Williams score.
Fritz Kiersch showed glimmerings of style in Children of the Corn, although does not do a very good job of coordinating the swordfights here. However, where he does do well is in conjuring the essence of John Norman's writing – the world of barbarism and slavery, with scenes of slave girls chained-up dancing or being made to wrestle, barbarians partying amid taverns and throne rooms lit in fiery lighting, a brutish warlord played by Paul L. Smith of Midnight Express (1978) fame beating everybody around him with his fist, and a nasty branding scene. If nothing else, the film cannot be accused of not approximating the essence of its source work.
The sequel, shot back-to-back with this, was Outlaw of Gor (1989). This was also produced by Golan-Globus, and featured return performances from Urbano Barberini, Rebecca Ferratti and Jack Palance as the main villain, although had a different director.
---