---
Crew
Director/Screenplay – Martin Owen, Story – Elizabeth Morris & Martin Owen, From an Original Concept by Jonathan Willis, Producers – Elizabeth Morris, Martin Owen, Weena Wijitkhuankhan, Matt Williams & Jonathan Willis, Photography – Chase Bowman, Music – Julian Scherle, Visual Effects Supervisor – Ari Levinson, Visual Effects – Leonid Studios, Special Effects – Matthew Strange, Production Design – Melissa Spratt. Production Company – Posterity Pictures.
Cast
Elizabeth Morris (Jenny Ryan), Kara Tointon (Antigone 'Tiggs' Mack), Elliot James Langridge (Darby Williams), Isabelle Allen (Cassandra), Natasha Moore (Voice of Arial)
---
Plot
Jenny Ryan takes a job at The Prosperity Project. She and two other newcomers, Tiggs and Darby, enter the facility. They must stay there and not leave in order to be paid at the end. They are each provided with a series of augmented reality glasses that allows contact with the system's A.I. Arial. Inside the facility, there is also a group of children that are plugged into the virtual system where they are engaged in advanced scientific learning. However, Jenny starts experiencing glitches with the system and seeing things that aren't there.
---
Let's Be Evil was the second film for British director Martin Owen. Owen had previously made several short films and worked as an actor. His first full-length film as a director was L.A. Slasher (2015), an empty-headed, style drive film that I hated. Owen subsequently went on to make Killers Anonymous (2019) about a support group for killers, the space opera The Intergalactic Adventures of Max Cloud (2020) and the zombie comedy The Loneliest Boy in the World (2022).
Some films leave you wondering why they were made. In such cases, the execution of the vision in the creator's head seems so muddled and incoherent that it is a scratch of the head as to how they ever managed to obtain financing. Let's Be Evil falls in that category. There seems an interesting set-up to the film – a group of subjects sign on as part of an augmented reality experiment but find something sinister is happening inside the simulation. These happenings may or may not have something to do with the strangely alien children that are also in there with them.
However, beyond these broad ideas, one has no clue at all what is going on. Much of the film consists of scenes of people or the camera wandering up and down the same hallways as coloured light patterns change, or of the halls switching from day to night. These go on and on and are quite tedious. Most of the scenes are shot from the POV of the augmented reality glasses that the characters wear and so we are constantly swapping back and forward between character's viewpoints. Sometimes they are accompanied by the personification of the A.I., which is seen as the silhouette of a woman's body represented by multi-coloured light patterns. During these scenes, the dialogue that the A.I. speaks is so muffled it is impossible to hear its side of the conversation.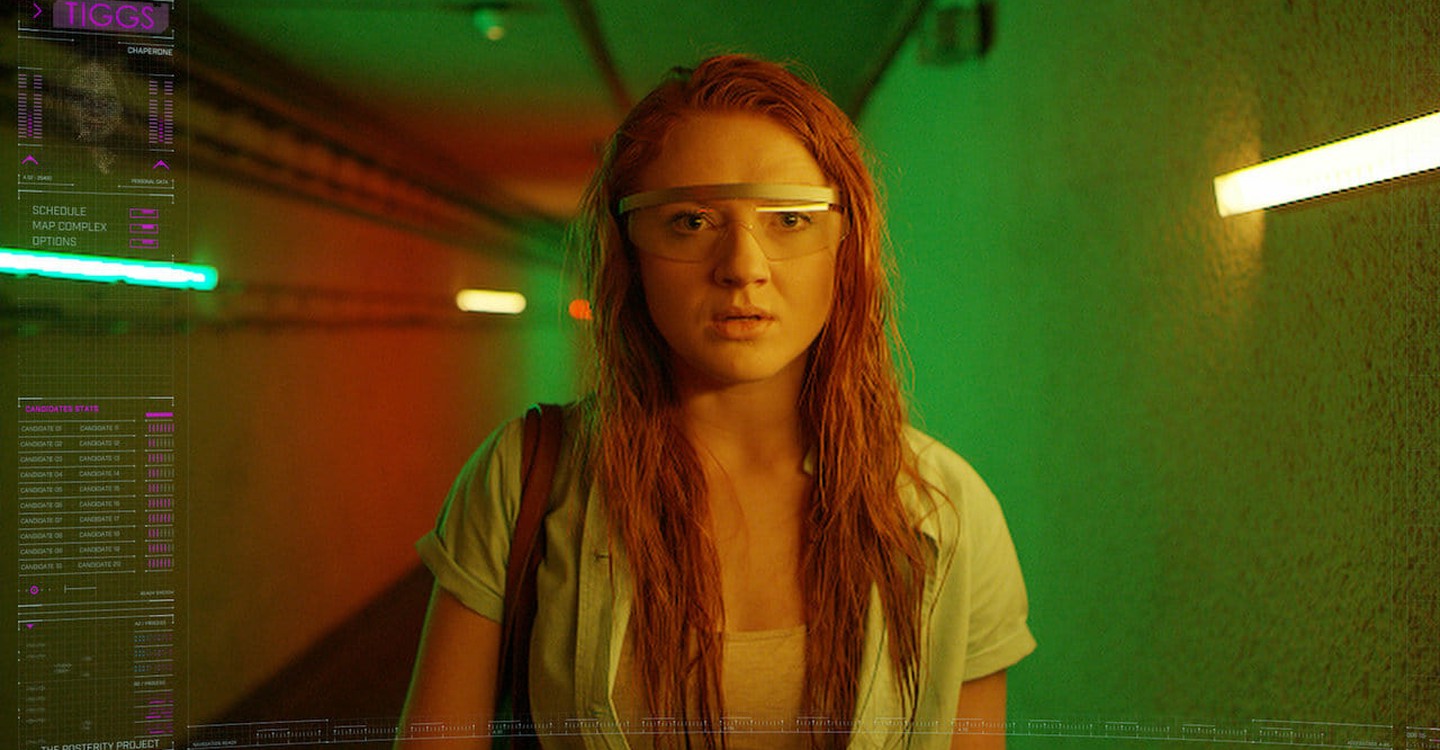 The scenario starts going sideways and Elizabeth Morris (who is also the film's co-writer and co-producer) starts experiencing puzzling reality disjuncts and seeing things that are not there before the system goes offline. Even then things are still not that interesting. Martin Owen seems to have little sense of creating drama out of the situation. The biggest frustration though is that the film fails to tell you what is going on and why things are happening – you are left in the dark right throughout and even the ending offers no explanations. The final bizarre twist reveals that everything from before they entered the facility is part some kind of simulation or game created by the children but this makes no real sense.
You can also point out that the title is completely meaningless and does not refer to anything that happens in the film. The phrase 'Let's Be Evil' suggests a group of people engaged in some kind of malicious glee for the hell of it. There are some sinister children throughout but they seem more blank and robotic than they appear to be engaged in any kind of malicious fun.
---
---