aka The Outpost
---
Crew
Director – Joe Gayton, Screenplay – Jonathan Craven & Phil Mittleman, Producer – Jonathan Craven, Photography – Fernando Arguelles, Music – J. Peter Robinson, Digital Visual Effects – OCS/Freeze Frame/Pixel Magic (Supervisor – Ray McIntrye, Jr), Special Effects Supervisor – Ray Reedyk, Mechanical Effects – Ivan Angelov & Georgi "Geri" Mladanov, Makeup Effects – Image Animation (Supervisor – Paul Jones), Production Design – Jeremy Levine. Production Company – The Kushner-Locke Company/Outpost Productions.
Cast
Lance Henriksen (Jim Stockton), Claire Stansfield (Joanne), Giovanni Ribisi (Scott Stockton), Natasha Wagner (Wendy Stockton), Dan Blom (Thor), John Diehl (Alex Hunter), Gregory Sporleder (Rob), John Apicella (Larry), Adam Solomon (Mark), Peter Shepherd (Frank)
---
Plot
At the Gentec research facility in an abandoned nuclear power plant in the desert, scientists are trying to perfect a virus that will allow soldiers to regenerate. When the group discovers a man dying in the desert, team leader Jim Stockton decides to use him as their first human test subject, reasoning that the virus is the only way to save his life. Six months later and Stockton has quit, unhappy at the uses to which facility head Alex Hunter has wanted to put the research. Thor, the human test subject, then starts to go medically amok – due to Hunter having pumped him with higher doses of the virus – and escapes into the tunnels of the facility. The other members of the team call on Stockton for help. Stockton is about to go on holiday with his son, daughter and daughter's boyfriend and reluctantly flies out to help. Hunter has deliberately sabotaged the access lock so that nobody can leave the facility. However, this leaves everybody trapped inside where they are hunted by Thor who needs to devour human brains to survive. In trying to defend themselves, they find that Thor is unable to be damaged due to the virus regenerating his body.
---
Mind Ripper was supposedly originally intended by director Wes Craven to be a third entry in his series of Hills Have Eyes films, following The Hills Have Eyes (1977) and The Hills Have Eyes Part II (1985). For whatever reasons, this never emerged and Mind Ripper was converted into a standalone feature concerning a mutant creature amok in a scientific research facility. The script was co-written by Craven's son Jonathan and direction handed over to Joe Gayton. Wes Craven's final credit is as Executive Producer and the film prefixed as "Wes Craven Presents Mind Ripper."
It is interesting to speculate how Mind Ripper may have worked as a Hills Have Eyes sequel – presumably Thor, the mystery man who is found in the desert at the start, would have been one of the hill people from the other two films. Together Wes and Jonathan Craven later wrote a further sequel with The Hills Have Eyes II (2007), which has many similarities to Mind Ripper.
Mind Ripper has been construed entirely as a throwaway B movie. Most of it has been borrowed from the copybook of Alien (1979)-inspired cliches – of alien creatures/monsters/mutants stalking victims through darkened corridors and all the usual scenes with it abducting people, devouring brains and (in one never properly explained aspect) vomiting up eggs from its mouth.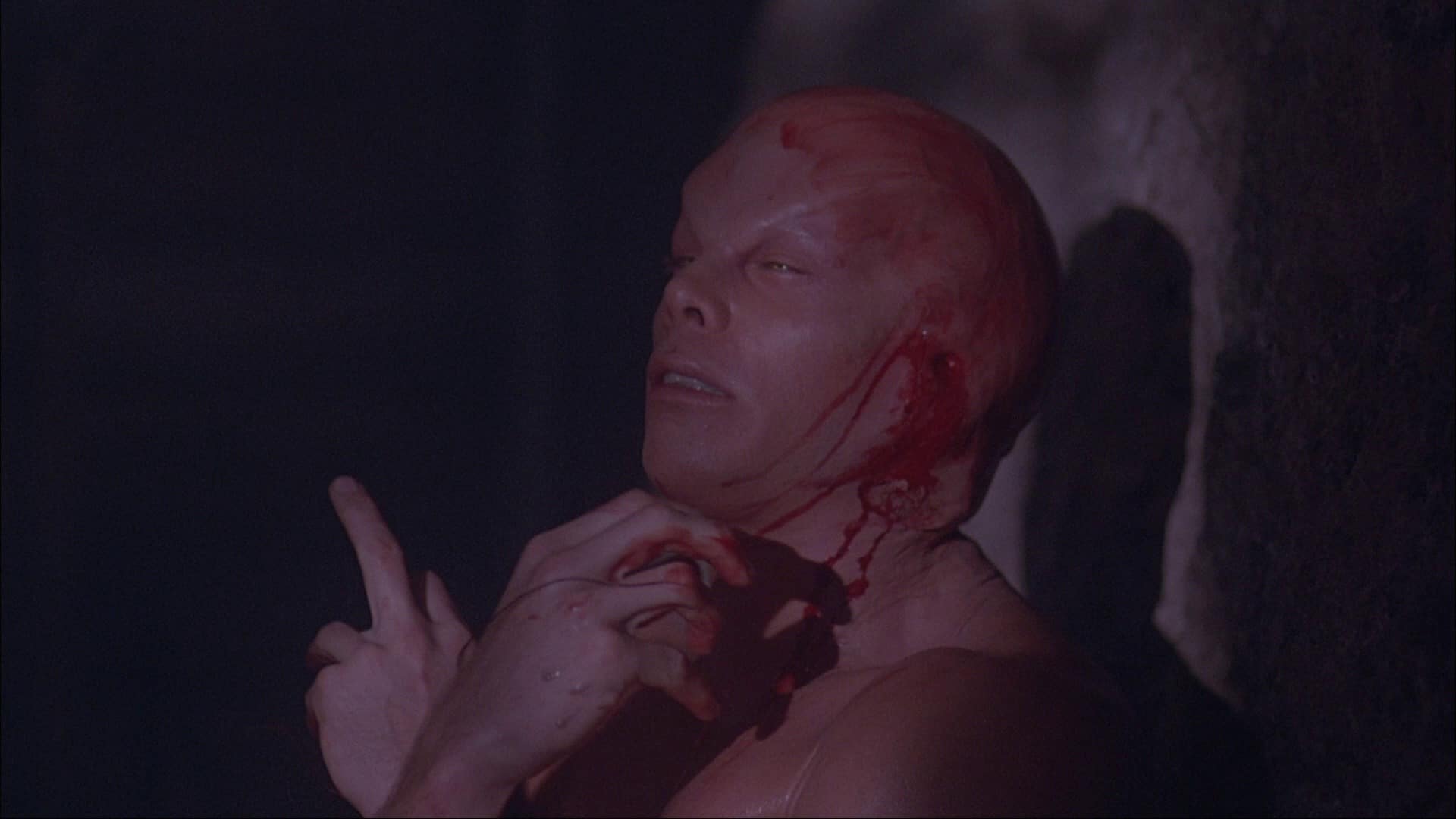 Wes Craven's work has always been never-less-than-interesting, even in some of his off films, and had he had taken the director's chair he may well have made something out of Mind Ripper. However, Joe Gayton's direction is entirely unremarkable. He fails to generate any suspense or intensity out of the running around the corridors, although the film does at least contain a high level of gore with various tentacles shoved into eyes, brains splattered and devoured and so on.
Mind Ripper does pick up slightly in the second half where the script starts to throw some odd spins on the usual Alien copy – like the scenes where Thor abducts Lance Henriksen and rather than devour his brains starts to regard him as his father. In a bizarre scene, it then rips its own ears off and tugs out its last remaining clumps of hair. There is the sense as the creature hunts people subsequently where nobody quite knows what it is turning into.
There is a cheat scene where we see it kill Claire Stansfield and then grab Natasha Wagner, only for Natasha to turn and produce the same tentacled tooth that it has out of her mouth and bite into its neck. However, this is revealed to only be a dream being had by Thor, which is doubly a cheat as Thor has not met most of these characters by this point in the film. Certainly, during these scenes, Joe Gayton does generate an okay intensity.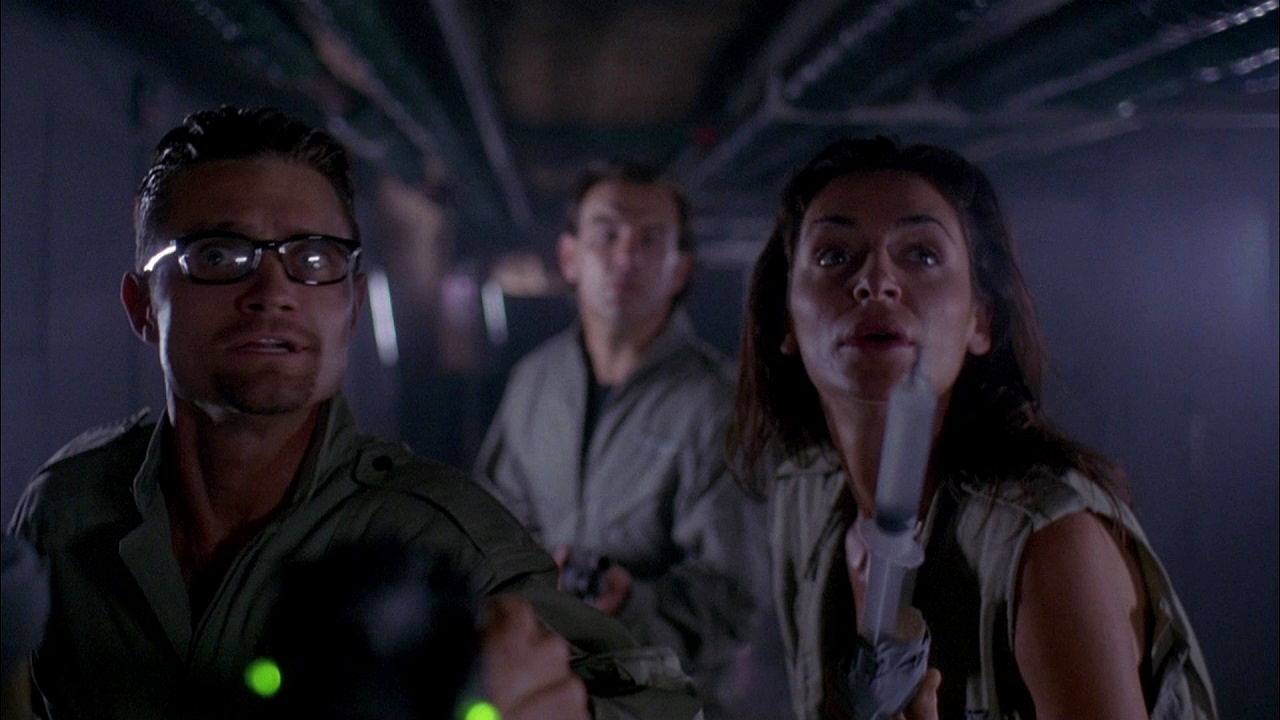 However, the end is wrecked by not one but two just-when-you-thought-they-had-got-away endings with the survivors getting into the van and then the plane and in both cases thinking they had disposed of Thor only for him to turn up again. Even at the end fadeout, he is revealed to still be alive after he has been pushed him out of the plane and his body lies splattered on the rocks.
What is impressive about Mind Ripper is the cast it has managed to corral, including genre veteran Lance Henriksen, the always worthwhile Claire Stansfield and veteran actor John Diehl, as well as a few up-and-coming names with Natasha-Gregson Wagner, the daughter of Natalie Wood and stepdaughter of Robert Wagner, and Giovanni Ribisi in his film debut. Giovanni Ribisi in particular steals the film, giving his everything to a part that would in anybody else's hands be regarded as a throwaway role.
---
---