---
Crew
Director/Screenplay – Lorene Scafaria, Producers – Steve Golin, Joy Gorman, Steven M. Rales & Mark Roybal, Photography – Tim Orr, Music – Jonathan Sadoff & Rob Simonsen, Visual Effects – Blue FX Inc & E3 Media, Special Effects Supervisor – Dan Frazee, Production Design – Chris L. Spellman. Production Company – Anonymous Content.
Cast
Steve Carell (Dodge Petersen), Keira Knightley (Penny), Connie Britton (Diane), Adam Brody (Owen), Martin Sheen (Frank Petersen), William Petersen (Trucker), Derek Luke (James Speck), Tonita Castro (Elsa), Melanie Lynskey (Karen Penalfi), Ron Corddry (Warren), Bob Stephenson (Officer Wally Johnson), Patton Oswalt (Roache), T.J. Miller (Darcy), Gillian Jacobs (Katie), Nancy Carell (Linda Petersen)
---
Plot
It is announced that an asteroid is on a collision course with the Earth and there are only twenty-one days left before the end of the world. People everywhere try to cope with the end. Insurance agent Dodge Petersen is distraught when his wife Linda takes the opportunity to leave him. He then meets Penny, his neighbour upstairs, who is upset because she has missed the last plane back to England to see her family before the end. She spends the night on his couch. Dodge also finds a letter from his old girlfriend Olivia who tells him that he was always the love of her life. When rioters threaten the apartment building, Dodge goes to save Penny. They flee in her car where Dodge promises to get her to someone who can fly her home. They set out on a road trip where he is planning to reunite with Olivia. During the course of the trip, he and Penny discover feelings for one another.
---
Seeking a Friend for the End of the World is a debut directing feature for Lorene Scafaria, previously a singer and bit actress – her most substantial was as one of the dinner party guests in the other, better apocalyptic science-fiction film Coherence (2013). Her previous work was the script for the modest success of Nick and Norah's Infinite Playlist (2008). She subsequently went on to write-direct the non-genre likes of The Meddler (2015) and Hustlers (2019).
We have had plenty of End of the World films before – it is almost a genre unto itself where you could point to examples such as When Worlds Collide (1951), On the Beach (1959), The Day the Earth Caught Fire (1961) and Deep Impact (1998). Most of these are works about either the mass spectacle of disaster or the human condition in the face of the end of everything. The least likely thing that any of these is is a romantic comedy.
Perhaps the closest that Seeking a Friend for the End of the World comes to any of these is the excellent Canadian film Last Night (1998) or the more recent likes of Abel Ferrara's 4:44 Last Day on Earth (2011), the comedy It's a Disaster (2012) and the Australian These Final Hours (2013), which similarly took the human perspective of people as they faced the end in several hours time. In all of these, the details of the disaster is kept deliberately vague and off screen with the drama focused on the individuals at the centre of the story.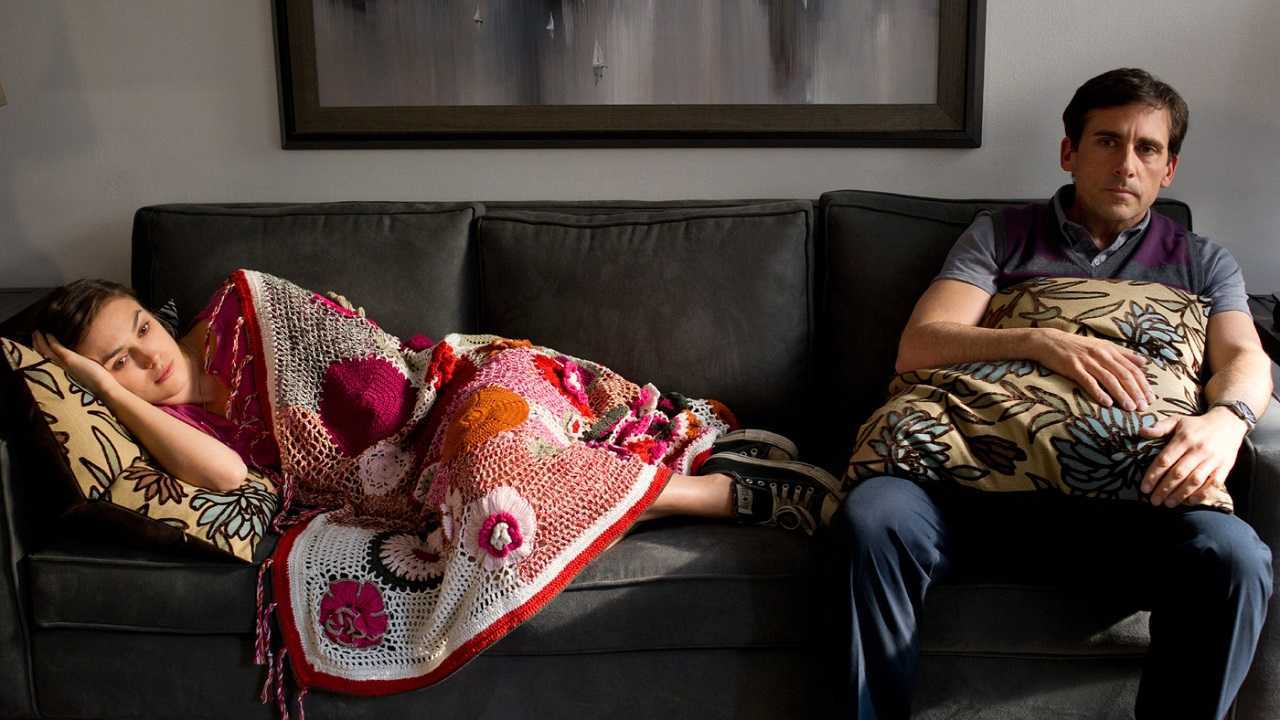 The first half of the film offers some okay images of social collapse – riots in the streets, companies trying to deal with all their employees quitting en masse, Rob Corddry as a parent feeding his children alcohol and most effectively a scene where Steve Carell attends a party where people start experimenting with heroin and wife Connie Britton comes onto Carell because old relationships no longer matter.
However, Lorene Scafaria does surprisingly little with the end of the world theme and seems disinterested in sociological spectacle or even psychological reaction to showing social cohesion coming apart – this is a film so tame that it can throw in an orgy scene but have everybody keeps their clothes on.
Indeed, when the film starts out onto the highway, it becomes no more than a standard road movie/romantic comedy where the End of the World is only something it occasionally remembers to get back to. Even then, the various interludes – William Petersen as a man who has hired assassins to kill him, Bob Stephenson as a police officer determined to enforce the law when it no longer matters, the visit to a restaurant that becomes an orgy, the side trip to a group of survivalists – seem half-hearted and trivial and the film more interested in its wishy-washy relationship drama.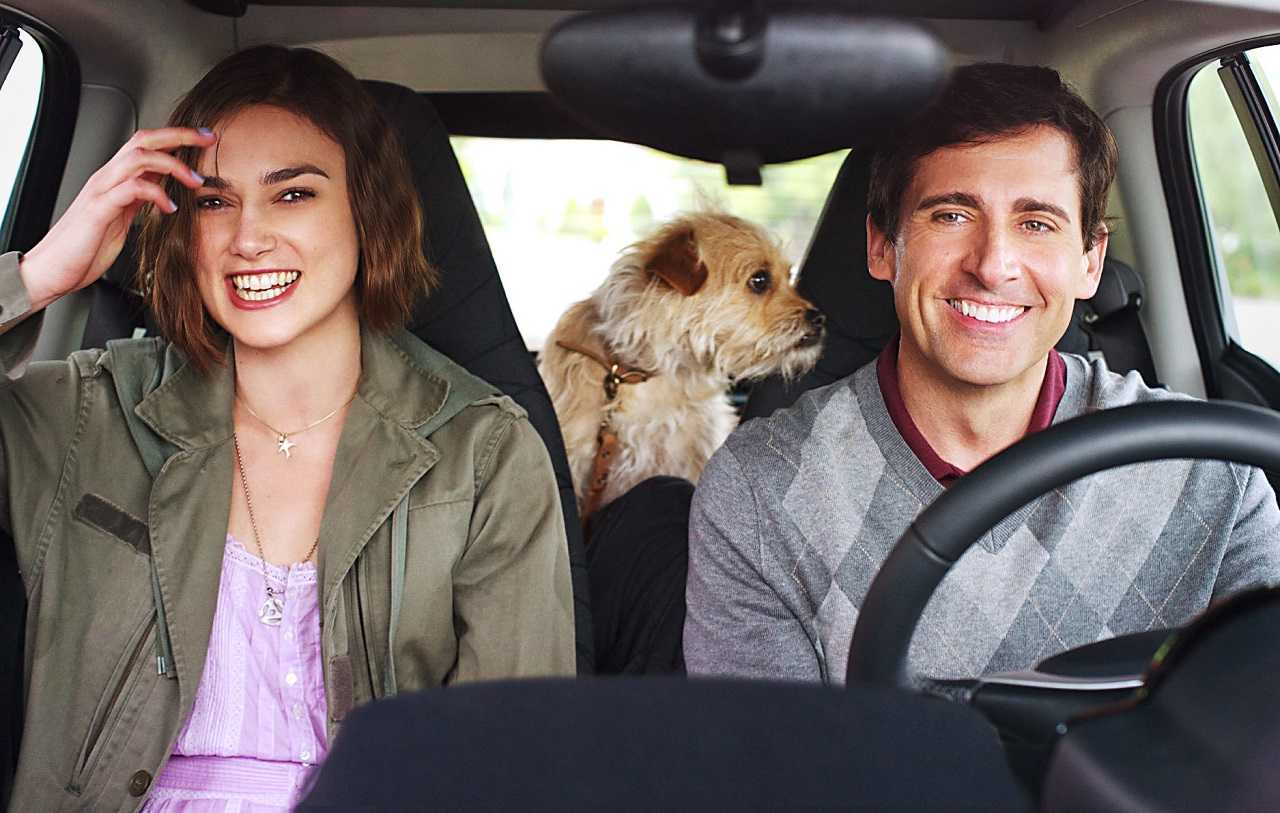 I am not a huge fan of Steve Carell. Carell developed an A-list presence after the success of tv's The Office (2005-13) and The 40 Year Old Virgin (2005) and a routine based around a range of deadpan expressions. Here he tries to vary from comedy routines and show he is a serious actor. Instead, the film almost strains from the effort of watching Carell trying to extend his range where Lorene Scafaria devotes much to closeups on Carell staring meaningfully and doe-eyed at something off-screen. The results make for a character that is an incredibly passive and backboneless sad sack for the bulk of the film's running time.
Keira Knightley was someone who reached It Girl status around 2003-5 and subsequently coasted by on that without doing anything substantial. Here she is cast in what appears to have been conceived as a Sandra Bullock-type role at which she does adequately. The crucial thing however is that she and Steve Carell never hit it off on screen.
Seeking a Friend for the End of the World is less a film that sparkles with passion and sweetness than it feels like the romantic comedy equivalent of a blind date filled with awkward and uncomfortable silences. You feel you should have come away with more than you do for the time invested.
---
---