aka Cult of the Dead; The Snake People
---
Crew
Directors – Jack Hill & Juan Ibañez, Screenplay – Jack Hill, Juan Ibañez & Luis Enrique Vergara, Producers – Juan Ibañez & Luis Enrique Vergara, Photography – Raul Dominguez & Austin McKinney, Music – Alice Uretta. Production Company – Azteca Films.
Cast
Ralph Bertrand (Captain Pierre Labiche), Boris Karloff (Karl Von Molder), Julissa (Annabella Vandenburg), Charles East (Wilhelm), Tongolele (Kalea), Quintin Bulnes (Klinsor)
---
Plot
Accompanied by temperance society worker Annabella Vandenburg, Captain Pierre Labiche arrives on the French Caribbean colony of Corbay to become its new military governor. He is determined to stamp out the native's superstitions. Annabella's uncle, plantation owner Karl Von Molder, is fascinated with mind powers and the native voodoo rituals. Annabella is then abducted by a native snake cult that intends to sacrifice her during a ceremony.
---
Isle of the Snake People is one of a quartet of films that Boris Karloff made in 1968, just before he died although the films were never released until some years later. The others were House of Evil (1971), The Fear Chamber (1971) and The Incredible Invasion/The Alien Terror (1971). The films were all directed by former Roger Corman alumnus Jack Hill, best known for Spider Baby or, the Maddest Story Ever Told (1968) who shot the scenes with Karloff in the US, and Mexican director Juan Ibañez (who is sometimes incorrectly believed to a pseudonym for Hill) who shot everything else in Mexico. All four are considered fairly bad films.
Isle of the Snake People is utterly dreary. The plot has been indifferently slung together. Scenes seem to go on forever. Hill and Ibañez's idea of direction seems to be to just point a camera at a scene and let things happen. A scene in the laboratory where Boris Karloff tries to make a mirror move with his mind and native maid Tongolele shows how to mentally start a fire is so lacking in build-up to any of the essential magic being revealed that it holds all the fascination of a shopping network infomercial.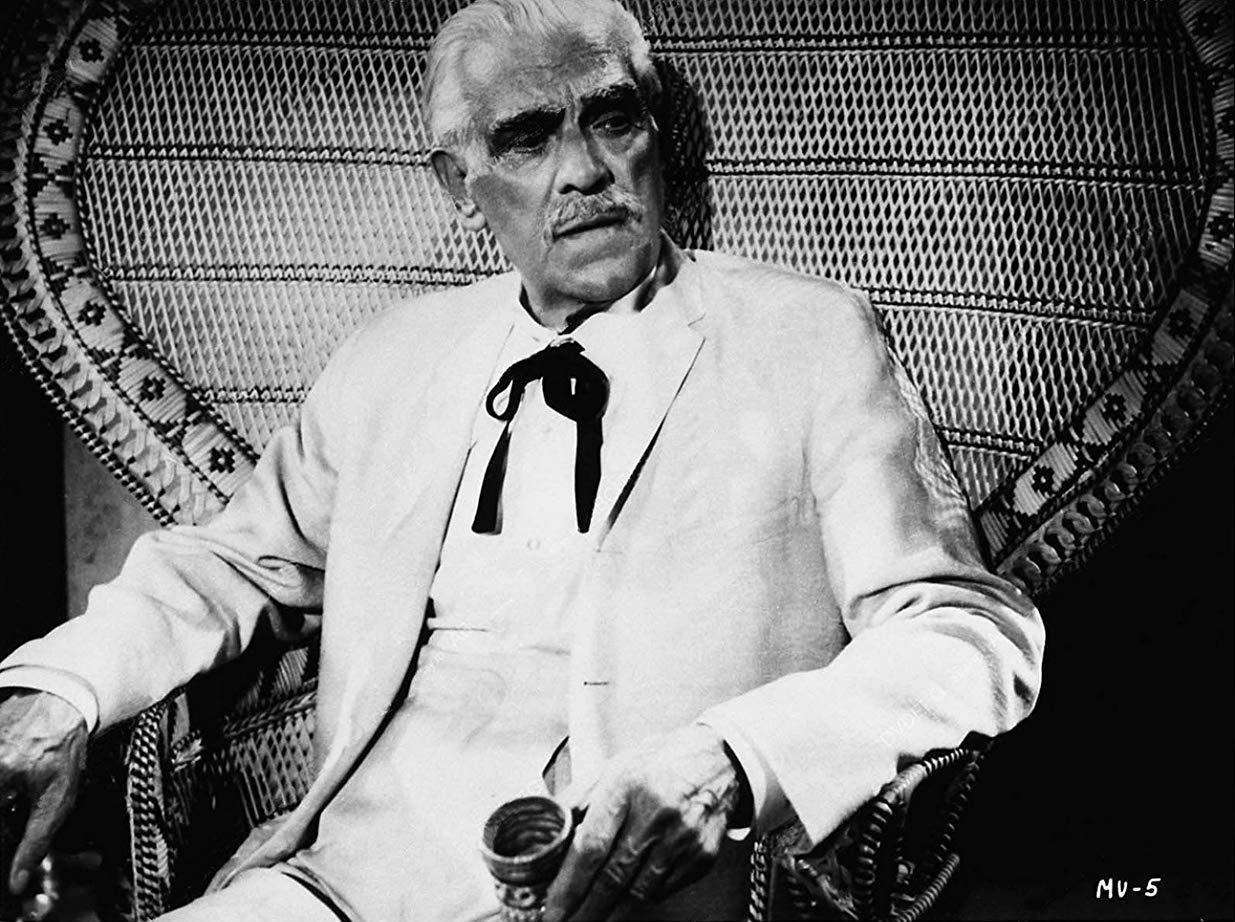 The film has been padded with endless scenes of native voodoo dances and of heroine Julisea being pursued by a doppelganger in her dream seemingly in order to pad out its running time. If nothing else, these scenes do provide the film with a certain tawdry torridness. In this respect, one of the film's pluses is the malevolently sultry presence of Tongolele.
The presence of the 81 year-old Boris Karloff and the knowledge that he died not long after adds a certain ghoulish fascination. However, it is sad to watch him going through the film, struggling to walk, having to spend most of the film seated and with clearly not too much idea about what is going on.
Jack Hill made various B horror movies such as Portrait in Terror (1965), Blood Bath (1966) and Spider Baby or, the Maddest Story Ever Told (1968). He gained a certain fame for the Women in Prison film The Big Doll House (1971), Blaxploitation films such as Coffy (1973) and Foxy Brown (1974).
---
Full film available here:-
---