(I Paladini – Storia d'Armi e d'Amori)
---
Crew
Director/Screenplay – Giacomo Battiato, Based on the Fable Orlando Furioso by Ludovico Ariosto, Producer – Nicola Carraro, Photography – Dante Spinotti, Music – Cooper & Hughes, Special Effects – Luciano Byrd, Production Design – Luciano Rucceri. Production Company – Vides Produzione,
Cast
Rick Edwards (Orlando), Barbara De Rossi (Bradamante), Ron Moss (Ruggero), Leigh McCloskey (Rinaldo), Robert Spafford (Agramante), Tanya Roberts (Anjelica), Maurizio Nichetti (Atlante), Tony Vogel (Ferrau), Al Cliver (Selvaggio), Massimo De Rossi (The Monk)
---
Plot
It is the time of the Crusades. While travelling across the countryside alone, a Christian female knight Bradamante is beset by bandits but is saved by a mysterious knight who gives her a suit of armour. She falls in love with Ruggero, a Moorish knight she captures but realizes that according to an ancient prophecy she will have to see his death. Meanwhile, one of her fellow knights Orlando falls for Anjelica, a Moorish princess captured by Bradamante. When it is decided that a duel be held between selected knights to settle the war with a minimum of bloodshed, both sets of lovers become the chosen combatants.
---
Amongst the host of cheap Italian sword-and-sorcery items that came out following Conan the Barbarian (1982), Hearts and Armour is one that is a reasonably well-made. It was purportedly originally produced as a four-hour tv mini-series, but cut down and dubbed for releases to cinemas internationally.
Certainly, the condensed version leaves it a sprawling and chaotic affair storywise. Not the least of which is its surfeit of characters – every time someone is introduced they have to ride in and fight a duel before the camera closes in and the music swells as they raise their helmet – the film is well through before one can work out who is on which side and who is a secondary character. The plot, at least those lines of dialogue that transpire between the endless duels, is sort of a chivalrous variant on Romeo and Juliet – – it was based on Orlando Fuioso ( 1516), an epic Italian poem.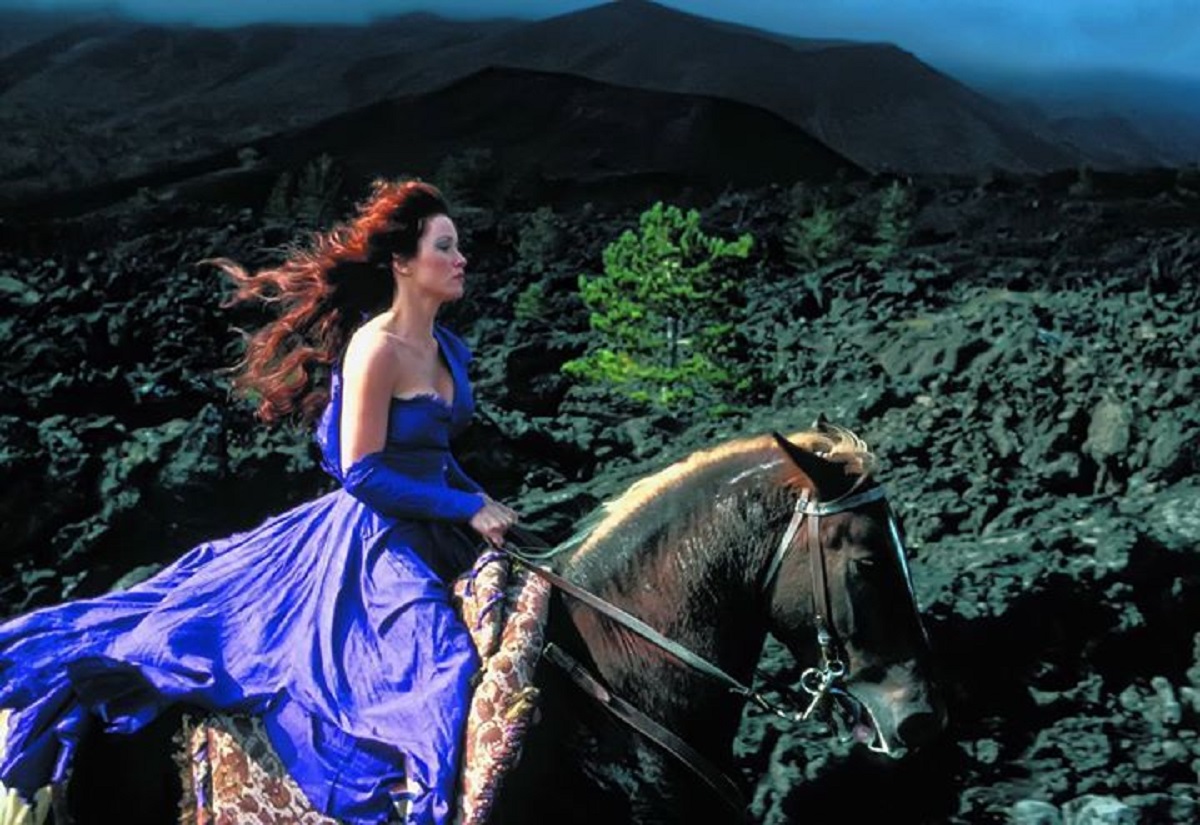 Giacomo Battiato is a better director than scriptwriter. He creates often striking photographic compositions, even if lighting tone and quality changes markedly from one shot to the next. There are no interior sets anywhere in the film but the exteriors are often impressive – like the half-built cathedral in the middle of nowhere, the minareted tents of the Moorish camp on a beach of grey sand, or the wizard's cave with the lovers lying amid beds of leaves.
One of the amusements of the film is the armourer outfitting the various combatants goes completely over the top – no two characters have the same piece of armour and each suit is bizarrely over-ornamented with the likes of wrought-iron hawks, claws and psychedelic crests.
---
---