---
Crew
Director/Screenplay – Victor Salva, Producers – Victor Salva, Michael Danty & Robin Mortarotti, Photography – Robin Mortarotti, Music – Michael Becker & Thomas Richardson, Makeup Design – Brenda Cox Giguere, Makeup Effects – Steven Fink, Production Design – Roy Anthony Cox. Production Company – Commercial Pictures.
Cast
Nathan Forrest Winters (Casey Coles), Sam Rockwell (Randy Coles), Brian McHugh (Geoffrey Coles), Tree (Lunatic Cheezo), Byron Weible (Lunatic Bippo), David C. Reinecker (Lunatic Dippo)
---
Plot
Left home alone while their parents are away, three teenage brothers decide to go to the circus that has come to town, even though the youngest brother Casey has a deep fear of clowns. Meanwhile, three crazies escape from the local lunatic asylum after they are refused permission to go to the circus. After the evening show, they sneak in, kill the three clowns and dress in their costumes. The psychopathic clowns then follow the three brothers back home.
---
Halloween (1978) was a sleeper hit whose success predicated the shape of horror for the decade to come. Unfortunately, few of the films that imitated Halloween reproduced its style but instead turned towards Halloween's most succesful imitator Friday the 13th (1980) and copied its crude parade of identity-less victims and novelty deaths. These Halloween slasher copycats are depressingly many in number and depressingly bare of any style – indeed, Clownhouse is the only film in the entire cycle to conjure anything approaching the eerie suspense of Halloween.
There is little to the plot of Clownhouse. Just a series of spooky peripheral jumps and point-of-view tracking shots – but then that same criticism could be made of Halloween. However, it is what director Victor Salva does with this that makes Clownhouse something worth watching. Salva knows what is horror is about and goes for it with a remarkable assurance. He has a supremely fluid handling of peripheral suspense and an incredible ability to conjure atmosphere and tension out of subliminal jumps and eerie pop-ups scares.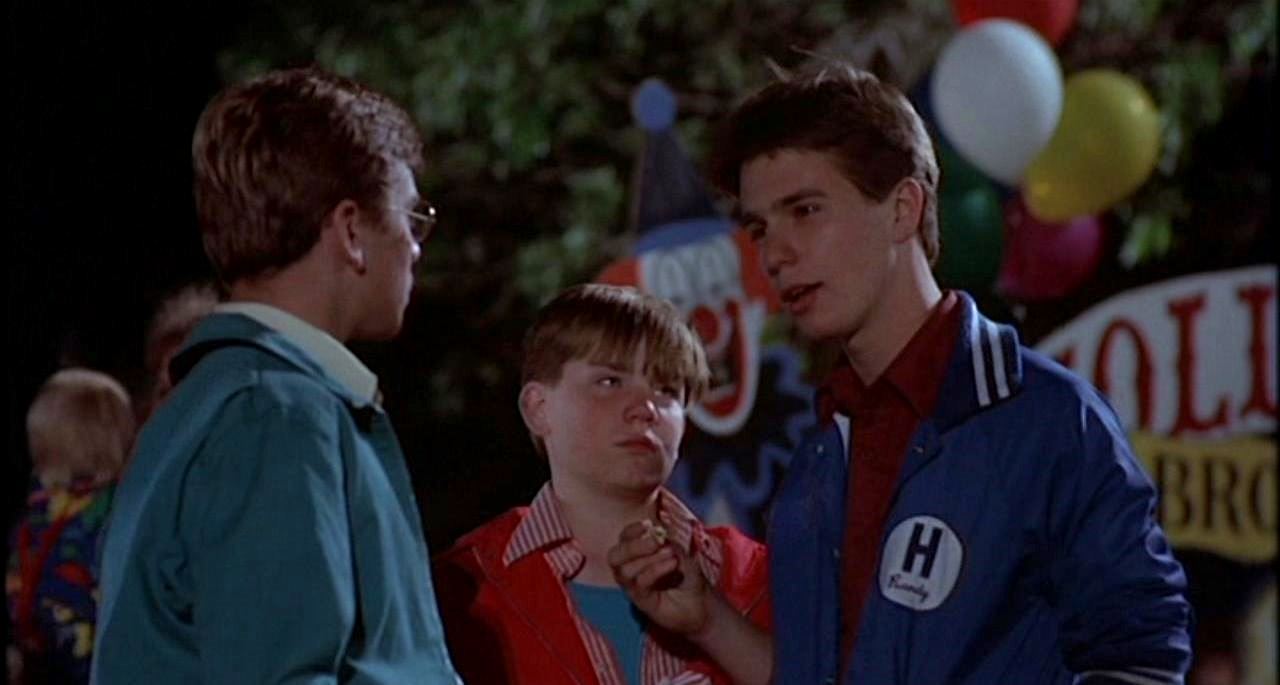 What Victor Salva also understands, like John Carpenter with Halloween, is that good horror goes beyond mere butchery and suspense and delves down into something primal. Clownhouse derives its primal push, first of all, from an identification with the child's eye point-of-view and, secondly, in playing on the circus theme in juxtaposing the funny with the scary. Salva allows the expectedly funny to become sinister and then move back again, sometimes all within a single shot. Some of the images, like the clown's attack on the intellectually handicapped man, where the clowns entrance him using mime before killing him, are striking in their swings between both extremes.
The film is equally extraordinary when Salva touches upon the primal nature of fear itself – "Just because it's dark doesn't mean there's anything scary in it," one of Nathan Forrest Winters' brothers assures him, to which Winters wryly replies "It just means that you can't see if there is." The film's final image on the house and the unattributed inscription, "No man can hide from his fears; as they are a part of him, they will always know where he is hiding," is a haunting coda.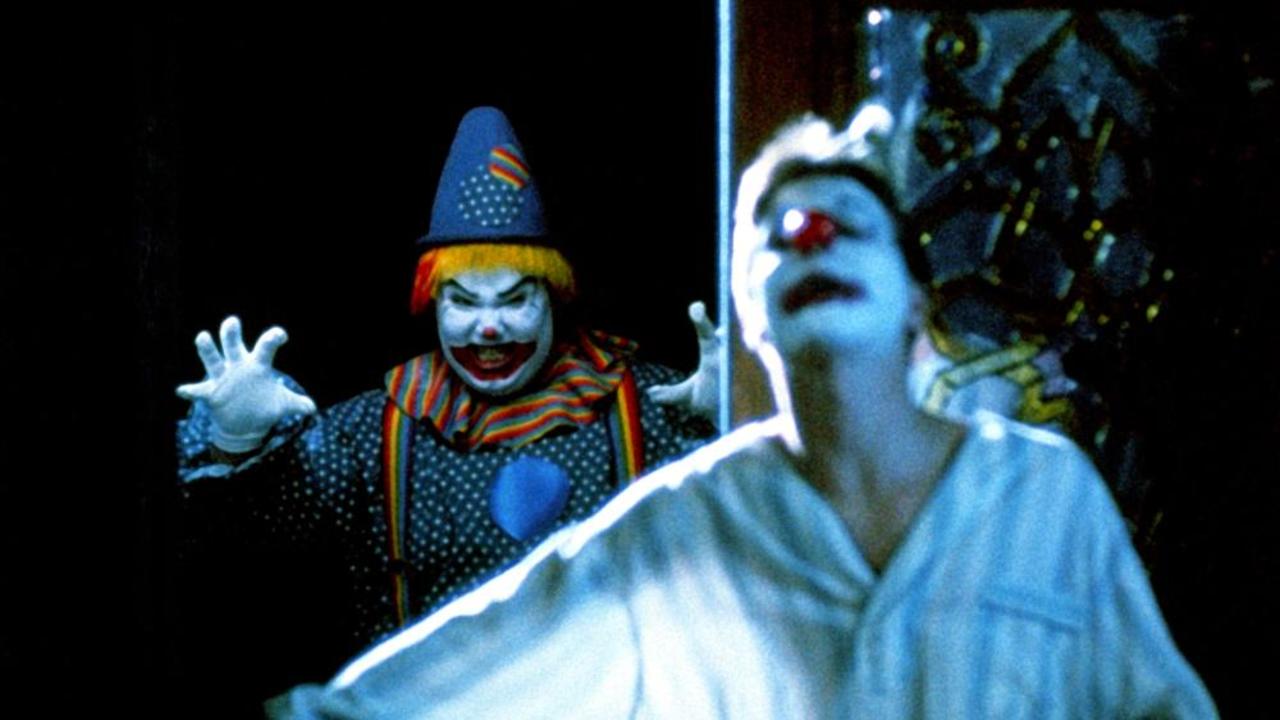 The film is also buoyed by strong characterisations – the fights and bickering between the boys are etched with credibile and excellent performances from all three, including a twenty year-old Sam Rockwell in his film debut. There is a particularly good scene where the bullying Sam Rockwell is winnowed down and finally forced to admit he is scared of the dark. One other notable point worthy of mention is the eerily sinister score, composed using carnival-style music.
Director Victor Salva has made a number of other genre films:– the gifted teen film Powder (1995), the backroads psycho-thriller The Nature of the Beast (1995), Jeepers Creepers (2001), Jeepers Creepers II (2003), the stalker film Rosewood Lane (2011), the deviltry film Dark House (2014) and Jeepers Creepers 3 (2017). These show Salva as one of the promising genre directors out there. On a less palatable note, it was revealed during the release of Powder that Salva had pled guilty on child molestation charges for having sex with twelve year-old lead Nathan Forrest Winters during the shooting of Clownhouse.
---
Trailer here
Full film available online here:-
---