aka H Hypnosis
---
Crew
Director/Screenplay – Jong Hyuk-Lee, Producer – Jin-ok Ryu, Photography – Peter Gray, Music – Sung-woo Jo, Production Design – Jong-pil Lee. Production Company – B.O.M. Film Productions.
Cast
Jung-ah Yum (Detective Kim Mi Yun), Jin-hee Ji (Detective Kang Tae Hyun), Seung-woo Cho (Shin Hyun), Sun-kyung Kim (Dr Chu Kyung-sook), Ji-ru Sung (Detective Park), Woong-ki Min (Choi Young Jin), Yong-soo Park (Chief Jang), Hyuk Poong Kwon (Captain Lee)
---
Plot
Detective Kim Mi Yun is partnered with Kang Tae Hyun as they investigate two murders in which pregnant women have been killed. The m.o. is strongly reminiscent of the serial killer Shin Hyun that Kang Tae Hyun helped arrest and who was responsible for the death of her fiance. They believe a copycat is mimicking Shin Hyun's style. Kim Mi Yun goes to talk to Shin Hyun but he only plays enigmatic games. In trying to trace the copycat, they find that Shin Hyun is somehow causing different people to start imitating his methods.
---
South Korean cinema made a huge expansion onto the international stage in the 1990s. At first, many of the entries started simply copying other genres – notably the Hong Kong gangster film and the Japanese ghost story but soon the country started to produce some extraordinary works and talents. The serial killer thriller was all the vogue in the 1990s and the Koreans dabbled in it on a couple of occasions as here and previously with Tell Me Something (1999).
I started to get into H – or H Hypnosis as the end credits and some of the dvd covers give it. (It must be said that calling the film 'Hypnosis' kind of gives away the big surprise twist about what is going on). There's a dark glistening urgency to Jong Hyuk-Lee's direction and things look suitably grisly as the detectives start uncovering murdered girls.
By about the point (not far in) where Jong-ah Yun goes to visit serial killer Seung-woo Cho in jail, it becomes apparent that H is attempting to be a Korean version of The Silence of the Lambs (1991). These sections are held together by a captivatingly enigmatic performance from Seung-woo who appears to talk in riddles and be playing games with the detectives.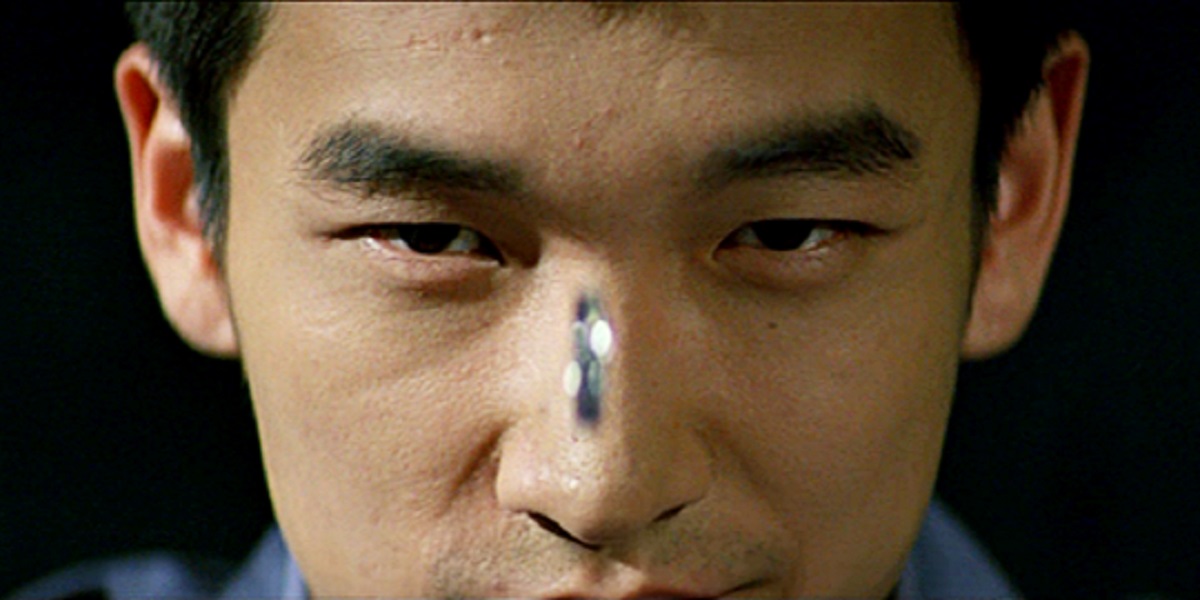 However, after a great set up where you sit back waiting to find where the film is going … nothing much happens at all. The script makes the criminal mistake of removing the most fascinating character in the film – the game-playing serial killer in his cell – from the board. We don't even get to find what happened to him, it is just abruptly announced that he is dead.
The rest of the show involves the detectives running around after various suspects. None of this amounts to anything gripping or interesting. Sun-kung Kim holds some interest as a teasing, game-playing psychologist where it is suggested that she is manipulating things but then she is abruptly killed off. It all reaches an ending that one can say they saw coming from a certain way off and fails to quite be the shock that turns everything on its head that the film clearly wants it to be.
H is the only film directed to date by Jong Hyuk-Lee.
---
---