---
Crew
Director – Johnny Martin, Screenplay – Michael Caissie & Charles Huttinger, Producers – Michael Mendelsohn & Arnold Rifkin, Photography – Larry Blanford, Music – Frederik Wiedmann, Visual Effects – MODEfx (Supervisor – Jason McKee), Special Effects Supervisor – Joe Pancake, Makeup Effects – Gaby Macias, Production Design – Eric Weiler. Production Company – Saban Films/Patriot Pictures/Cheyenne Enterprises/Moonstone Entertainment.
Cast
Al Pacino (Ray Archer), Karl Urban (Detective Will Ruiney), Brittany Snow (Christi Davies), Sarah Shahi (Captain Lisa Watson), Sloane Warren (Dr Abbie Westlin), Joe Anderson (Hangman), Chelle Ramos (Joey Truman), Steve Coulter (Reverend David Green)
---
Plot
Will Ruiney is a police detective in the city of Monroe. He goes out to a murder scene accompanied by Christi Davies, a journalist on a ride-along. There a body has been left hanging and one letter filled out in a game of Hangman. Ruiney is also startled to find both his badge number and that of his recently retired partner Ray Archer scrawled at the scene. Archer is persuaded to return to aid the investigation. They discover that each night at 11pm, Hangman is leaving another hung body, along with another letter in the game. Each of the crime scenes holds a clue as to who the next victim will be. As Ruiney and Archer race against time to find clues to the identity of the killer, they realise that this holds a connection to their mutual pasts.
---
Hangman – not to be confused with the earlier somewhat similar Hangman (2000) – is a breed of film we don't see much of anymore, namely the Serial Killer Thriller. This is something that took off in a big way in the 1990s following The Silence of the Lambs (1991).
Hangman rehashes the basic tropes of the genre that followed The Silence of the Lambs – a brilliant genius killer taunting dogged police detectives (one of whom is working off a personal demon that later proves relevant to the case) as he leaves a trail of bodies. The murders are united by a particular motif that requires the detectives to piece together the minutiae of forensic evidence and psychological patterns to track down the killer's identity.
The serial killer thriller died away in the mid-2000s. What makes it a surprise is why the genre has suddenly been revived here – even though the only real destination Hangman has is as filler in the backwaters of cable programming. The serving up of the elements is utterly generic in every regard, which becomes even more of a surprise when you see that A-list names like Al Pacino and Karl Urban have signed on.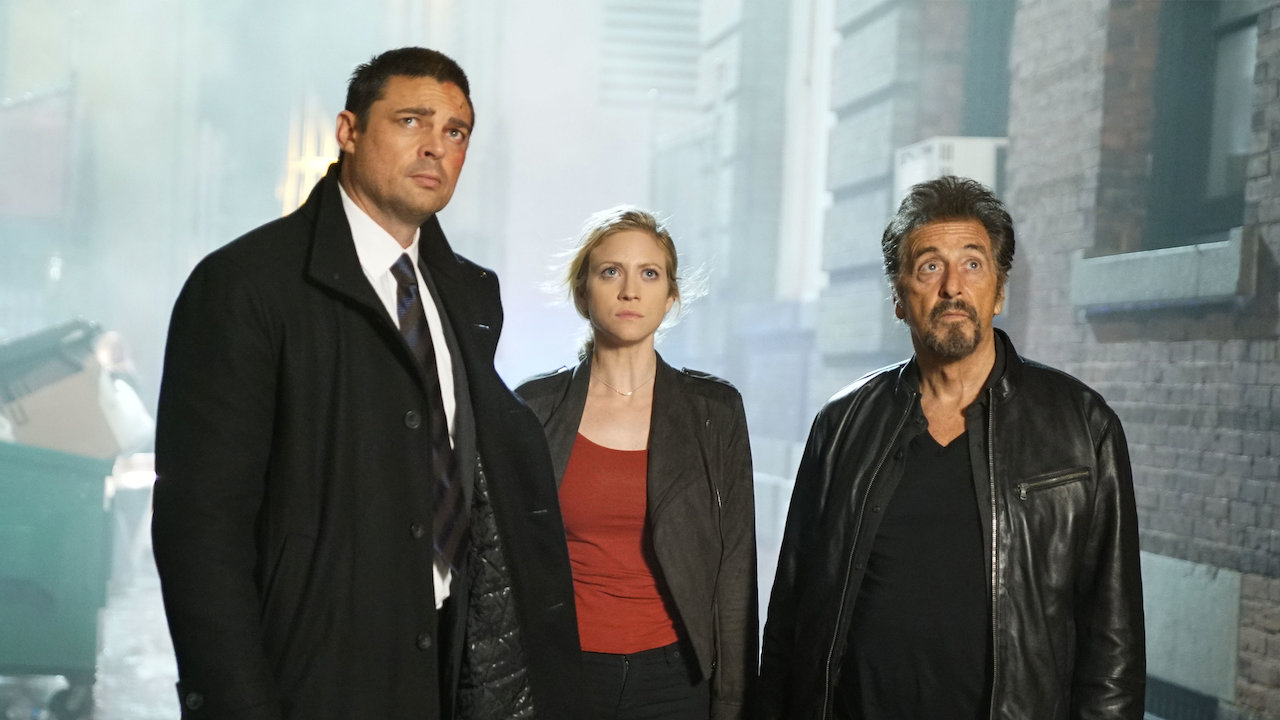 Everything about Hangman plods. The plot has an utter predictability. There is no suspense in its unfoldings, no sharp and clever twists that cause your jaw to drop. It traipses drearily to an unexceptional resolution – not to mention a twist ending that makes no sense.
The worst part about the film though is Al Pacino. As though he has no interest in taking the material seriously, Pacino mugs and showboats his way through the entire film with shameless regard. Pacino is a great actor and there is almost nothing he has ever done that is less than watchable. That said, Hangman would have to count as the single worst performance he has ever given.
Director Johnny Martin subsequently went on to make the horror film Delirium (2018) and the zombie film Alone (2020).
---
---