---
Crew
Director – Jonathan Levine, Screenplay – Jacob Forman, Producers – Chad Feehan, Felipe Marino & Joe Neurauter, Photography – Darren Genet, Music – Mark Schulz, Special Effects Supervisor – Everett Byrom III, Production Design – Tom Hammock. Production Company – Mandy Lane LP.
Cast
Amber Heard (Mandy Lane), Anson Mount (Garth), Luke Grimes (Jake), Whitney Able (Chloe), Edwin Hodge (Bird), Melissa Price (Marlin), Michael Welch (Emmet), Aaron Himmelstein (Red), Adam Powell (Dylan)
---
Plot
Mandy Lane is the most beautiful and popular girl in high school and desired by all the boys. Red organises a group of six of them to travel up to his uncle's ranch for the weekend. They settle in and spend the time partying, making out and engaged in drunken hijinks. However, someone present is also stalking and eliminating the members of the group.
---
All the Boys Love Mandy Lane is a slasher film. It started as a film school graduate project for several of the producers, achieved funding and was shot in 2005. It originally premiered in the Midnight Madness section of the Toronto International Film Festival and for the next few years floated around, appearing at various festivals. It then was shuffled around various distributors, had to suffer bankruptcies of other distributors. It only received a North American theatrical release in 2013 – four years after it had appeared on cable and dvd in numerous other countries around the world. It is, for example, no problem whatsoever finding about a hundred different torrents of the film online at the same time as it is appearing theatrically, after which you wonder what the point of still releasing it is.
Quite why All the Boys Love Mandy Lane is suddenly getting a theatrical release in 2013 is a scratch of the head. Certainly, a couple of the names associated with it have gone onto much higher presences since the film first appeared. Director Jonathan Levine went onto make the well-received 50/50 (2011), The Night Before (2015), Snatched (2017) and Long Shot (2019) and a few months earlier had released the moderately successful zombie romance Warm Bodies (2013).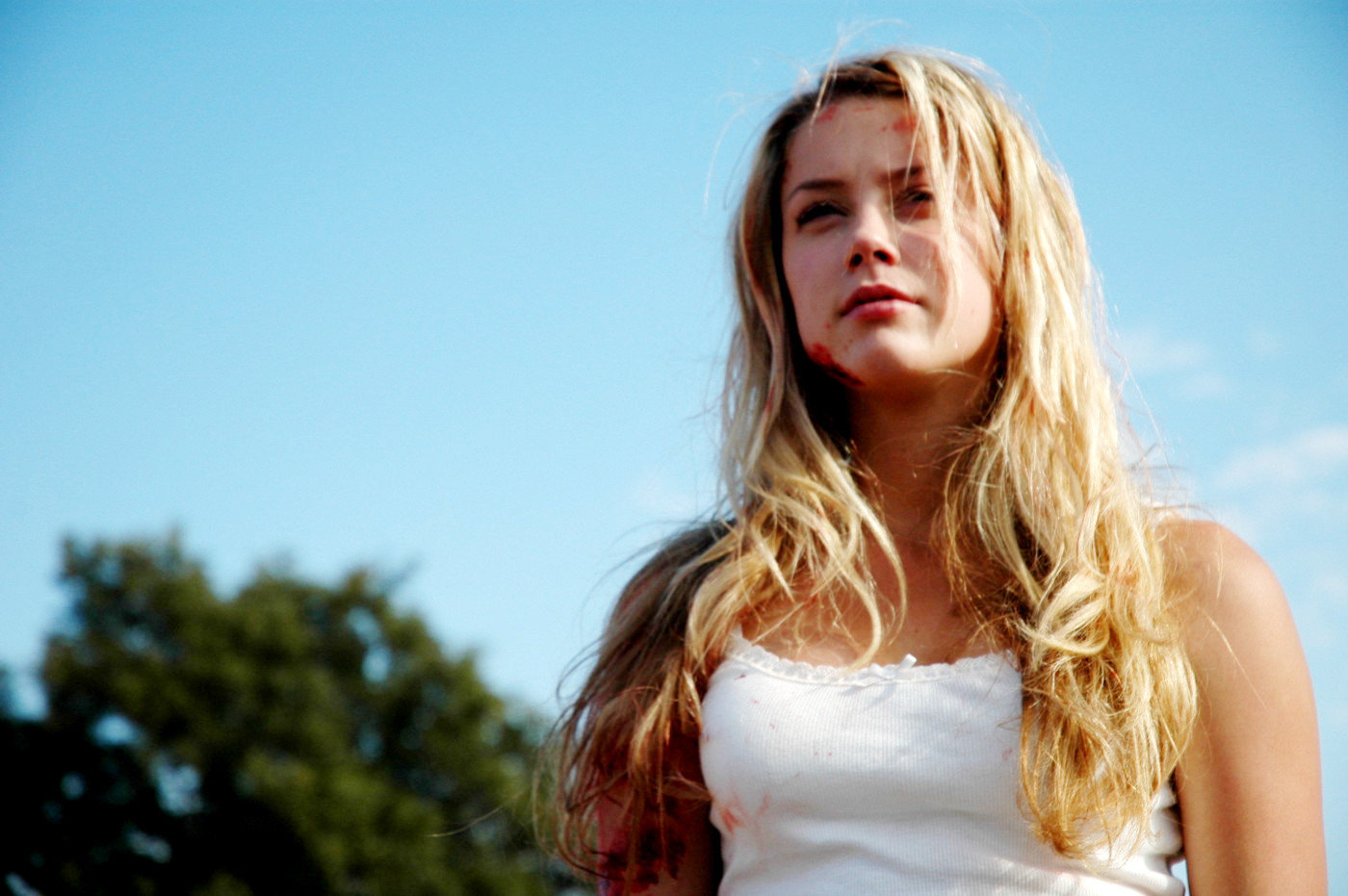 Lead actress Amber Heard has gone onto a number of other genre roles and become regarded as a latter-day Scream Queen of sorts in the likes of The Stepfather (2009), Zombieland (2009), And Soon the Darkness (2010), The Ward (2010), Drive Angry (2011) and Aquaman (2018). Perhaps the only real reason that one can think of for its release now is Heard's appearing in a major role in Robert Rodriguez's Machete Kills (2010) about a week after All the Boys Love Mandy Lane went into limited release. Either that or given the fitfulness of the release, it has all the hallmarks of a work where the distributor was contractually bound to release it and dumped it into a minimum number of theatres.
All of this leads one to have high expectations for the film. These alas end up being dashed. All the Boys Love Mandy Lane is a very nicely shot and well edited film; it is just that this only puts a slick finish on what is a work of thorough ordinariness. It does almost nothing with the basic formula, fails to deconstruct or puncture the cliches as other slasher films in recent years have done. The characters are good-looking and utterly self-absorbed where the quirks that the same victims would display in the 1980s slasher film have been exaggerated to a degree of loathsomeness such that you end up cheering their end on. The revelation of the identity of the killer at the end is routine and nothing to get worked up about. There is a moderate degree of gore.
About the one thing the film does have going for it is Amber Heard. She is painted as a near angelic Final Girl and fills the part perfectly. In fact, the film almost goes overboard on its adulation of her. In one scene where she strips to her underwear to go swimming with the group, Jonathan Levine frames her hair in a backlit halo of sunlight while the soundtrack bursts into classical music and the over-exaggeratedness of the effect becomes laughable. The film does throw the Final Girl character on its head with its end revelation but this is a twist that comes completely in a bubble, divorced of any explanation or motivation, and leaves you only scratching your head.
---
---