---
USA. 2000.
Crew
Director/Music – John Ottman, Screenplay – Paul Harris Boardman & Scott Derrickson, Producers – Gina Matthews & Neal H. Moritz, Photography – Brian Pearson, Visual Effects – GVFX (Supervisor – Mark Savela), Prosthetic Effects – Francois Dagenas & Matthew W. Mungle, Production Design – Mark Zuekzke. Production Company – Phoenix Films.
Cast
Jennifer Morrison (Amy Mayfield), Matthew Davis (Trevor Stark/Travis Stark), Loretta Devine (Reese Wilson), Hart Bochner (Professor Solomon), Eva Mendes (Vanessa), Joseph Lawrence (Graham Manning), Marco Hofschneider (Simon Bosco), Anson Mount (Toby Belcher), Anthony Anderson (Stan), Michael Bacall (Dirk Reynolds), Jessica Cauffiel (Sandra)
---
Plot
Amy Mayfield is a student at the prestigious Alpine University film school. Desiring to win the hotly contested Hitchcock Prize, Amy decides to make her entry a slasher film about a killer that uses urban legends as a motif after an idea given to her by the campus security guard. However, as she starts shooting, someone starts killing her cast and crew.
---
Urban Legend (1998) was an attempt to make another Scream (1996). It clunkily attempted to use urban legends as a killer's motif in the same way that Scream had used the gimmick of slasher movies. The film was a surprise success and as a result there came this quasi-sequel.
There almost no points of connection between Urban Legend and Urban Legends: Final Cut, with the exception of Loretta Devine returning as the Pam Grier-quoting security guard (a part that becomes over-played comic relief here) and an effective surprise cameo that comes just as the end credits roll. Urban Legends: Final Cut is not even about urban legends any longer, instead concerns a film being made about a killer that uses urban legends as a motif – there are a few mentions of urban legends but it is no longer the killer's m.o. (Which is probably wise as first time around the urban legend idea felt stretched to even encompass a single film let alone a sequel).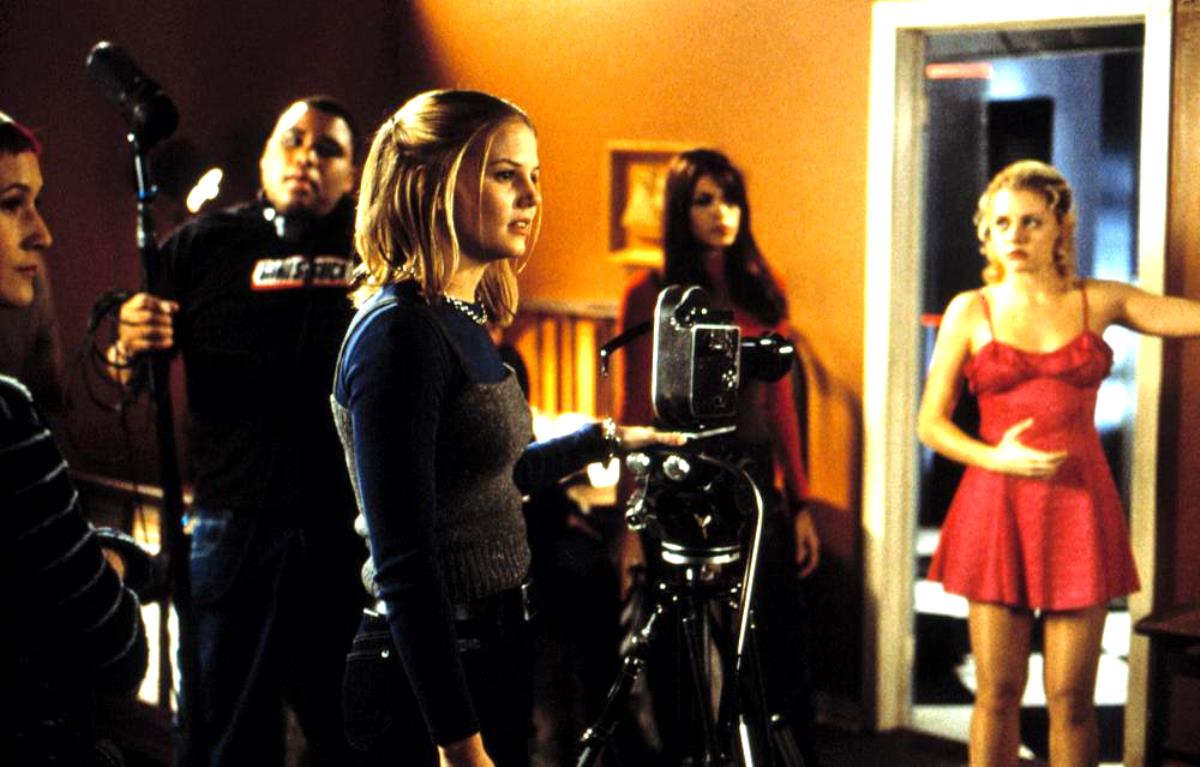 Instead screenwriter Scott Derrickson, has taken Urban Legends: Final Cut closer to the first film's source, the Scream movies. In fact, Urban Legends: Final Cut closely resembles Scream 3 (2000) in having a plot centred around a series of killings on the set of a film being made about the events of the first film. Where Urban Legend was relatively free of humour and genre in-commentary,  Derrickson gives Final Cut a much more in-jokey, genre in-referential style (again not unlike the Scream movies). There is an amusing joke in the opening sequence that turns the events of the Nightmare at 20,000 Feet segment of Twilight Zone – The Movie (1983) into an urban legend. This must also be the first of the post-Scream genre deconstructions that starts making references to and poking fun at Francois Truffaut and French critical theory. Urban Legends: Final Cut is clearly written by someone that has been to film school and makes a number of knowledgeably clever asides about the attendees and their pretensions.
Urban Legends: Final Cut is directed by John Ottman, previously an editor and musician who has worked on all of Bryan Singer's films and who also wrote the score for films such as Snow White: A Tale of Terror (1997), Halloween H20: Twenty Years Later (1998), Lake Placid (1999) and Fantastic Four films. In making his directorial debut (and so far only directorial outing), Ottman stumbles over the pitfall of many horror directors – that of mistaking loud slams, bangs and over-hyped music on the soundtrack, fake dream sequences and red herrings jump shocks for the generation of tension and atmosphere.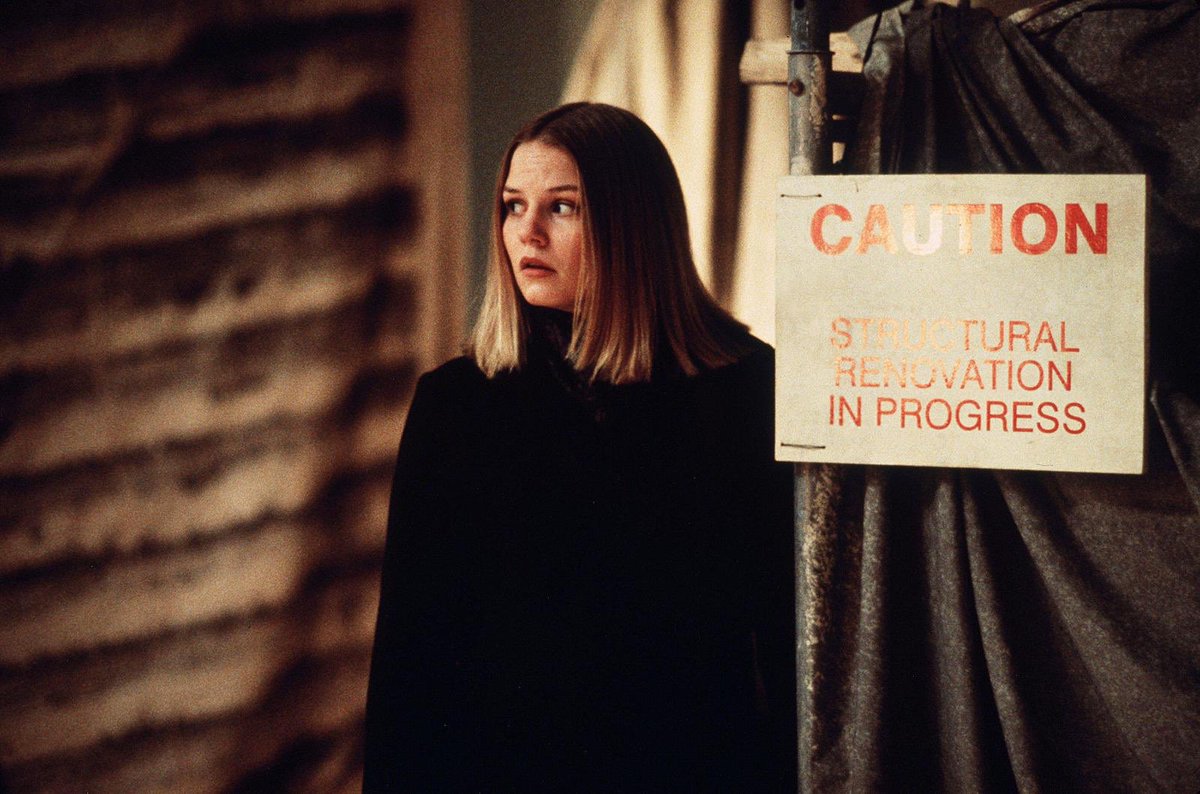 There are some sequences that sit between effectiveness and overkill – the killer in a carnival facemask appearing while the heroine is in a recording booth; a pursuit sequence through an innocuous fairground mining ride that has been transformed into a haunted house set; a girl who has had her liver removed trying to escape through a window and being caught between the killer tearing her wound and a chained dog outside – but Ottman's over-hyped atmosphere drowns the subtlety out of the scenes.
A promisingly written first half peters out into extended slash and stalk sequences in the second – it becomes noise and too much forced attempt to draw tension out of an audience. Where the first Urban Legend was a routine script raised by fine direction, Urban Legends: Final Cut is instead a promising script denigrated by routine direction.
Scott Derrickson made a promising directing/writing debut with the same year's Hellraiser: Inferno (2000) (another sequel that did highly original things with its source material) and later went on to direct The Exorcism of Emily Rose (2005), The Day the Earth Stood Still (2008), Sinister (2012), Deliver Us From Evil (2014), Marvel Comics' Doctor Strange (2016) and The Black Phone (2021).
Urban Legends: Final Cut was followed by a further sequel, Urban Legends: Bloody Mary (2005).
---
Trailer here
---