---
Crew
Director – Fabrice du Welz, Screenplay – Fabrice du Welz & Vincent Tavier, Adaptation/Dialogue – Roman Protat, Producers – Clement Miserez, Vincent Tavier & Matthieu Warter, Photography – Manu Dacosse, Music – Vincent Cahay, Visual Effects – Be Digital (Supervisor – Jean-Louis Dousson), Production Design – Emmanuel Demeulemeester. Production Company – Panique/Radar/Savage Film/Versus/One-Eyed.
Cast
Lola Dueñas (Gloria), Laurent Lucas (Michel), Edith Le Merdy (Margeurite), Helena Noguerra (Solange), Stepahne Bissot (Madeleine), Anne-Marie Loop (Gabriella), Pili Groyne (Eve)
---
Plot
Gloria, a Spanish divorcee living in Belgium, is persuaded by her friend to answer an ad on an internet dating site. She meets up with Michel who claims to be a shoe salesman and proves charming. The two have sex and she is smitten. When he says that he needs to pay one of his buyers immediately, she happily lends him the money but never hears from him again. She determinedly tracks him down. As they reunite, he confesses to her that he makes his living seducing women and stealing their money. She decides that because she loves him she will help him. They set off, he seducing women through his ads while she accompanies him pretending to be his sister. However, when she sees and hears him having sex with the women, she is overcome with jealousy and kills them.
---
Belgian director Fabrice du Welz made an extraordinary appearance a few years ago with The Ordeal (2004), which took the standard Backwoods Brutality film and threw a few twists on it to make one of the most demented screen viewing experiences that one had seen in some time. Fabrice du Welz's follow-up to that, Vinyan (2008), concerning a couple on a journey into the jungle in search of their missing son and encountering something very strange, was made with recognisable name stars but failed to quite attain the same buzz. Alleluia was Fabrice du Welz's third feature film. He subsequently went on to make the non-genre A Message from the King (2016), Adoration (2019) about teenage runaways, and Inexorable (2021) about a sinister stranger.
With Alleluia, du Welz has turned to the true-life story of Martha Beck and Raymond Fernandez. In 1947, Raymond Fernandez, a man born of Spanish parents, and Martha Beck, an overweight undertaker's assistant, met up via the newspaper personals column. She became enamoured of him and discovered his confidence scheme where he would meet women via the personals ads and trick them out of money. She collaborated with him on these schemes and they would travel to meet the women. However, Martha was extremely jealous and began to murder the women. In 1949, they were arrested and charged with the murders of three of the women, although the number is believed to be much higher than that. Both were executed by electric chair in 1951.
The Beck-Fernandez story become a sensation and has fuelled a number of film treatments. The most famous of these was The Honeymoon Killers (1970) with Shirley Stohler as Martha Beck and Tony Lo Bianco as Raymond Fernandez. Other versions include Lonely Hearts (1991) starring Eric Roberts and Beverly D'Angelo as Fernandez and Beck; the Mexican-made Deep Crimson (1996), which relocates the story south of the border; and Lonely Hearts (2006) with Jared Leto and Salma Hayek filling the respective roles,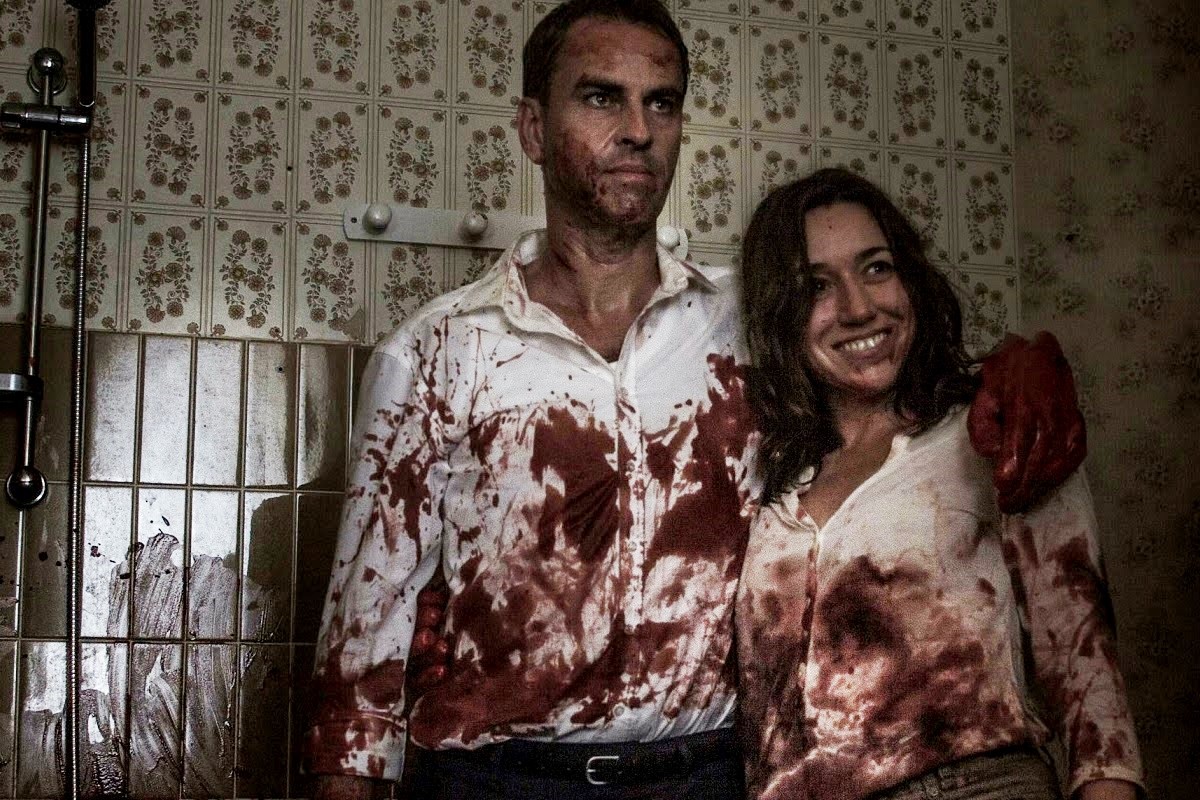 Fabrice du Welz has clearly fictionalised the Beck-Fernandez case. He moves the story from the American east coast of the late 1940s forward some fifty plus years to present-day Belgium. Despite this, many of the small details of the case are retained – Martha/Gloria's working as an undertaker's assistant, something that had been edited out by the other film versions; Raymond/Michel suffering from neurological damage (a result of a metal plate falling on his head) and conducting black magic rituals to enhance his power over women; the existence of Gloria's child (children in the case of Martha) who she leaves with others when she heads off with Raymond/Michel; the third victim with her live-in daughter (who gets a nicer fate here than she did in real life).
On the other hand, there is also much that has changed. Here it becomes Martha/Gloria who is the Spanish immigrant rather than Raymond/Michel. The oddity that got me was the translation of Raymond Fernandez's personals column seductions to modern internet dating. You keep wondering if someone like Fernandez would have the same success today on the internet that he would have had in the 1940s. On my ventures into internet dating and anecdotal evidence from various women I have spoken to, it seems to be the case of a limited pool of available women rapidly being inundated by guys sending pictures of their members, wanting instant hook-ups, or spamming everybody with poetry. In other words, it rapidly becomes an environment where most women get fed up, jaded and cynical with horny guys interested in nothing else or married men looking for extracurricular fun. Would a Raymond Fernandez be able to conduct his confidence scams in such an environment one wonders? Where there is such an available pool of men to choose would women readily fall for his scams – at least without doing some background checking?
The other major change is the fact that Martha Beck was an extremely large woman. At the time of her arrest, she weighed over 200 pounds and had clocked in at a reported 300 some years earlier. Both Lonely Hearts and Alleluia omit this fact and cast an actress of standard build; the only film version of the story to have given us an authentically BBW Martha Beck was The Honeymoon Killers and its unforgettable performance from Shirley Stohler. One is not sure the reasons for giving us a slimmed down Martha – maybe something to do with perceiving the negative box-office potential of a plus-size female lead, one suspects – however, the crucial thing it does do is change the dynamic between the two characters.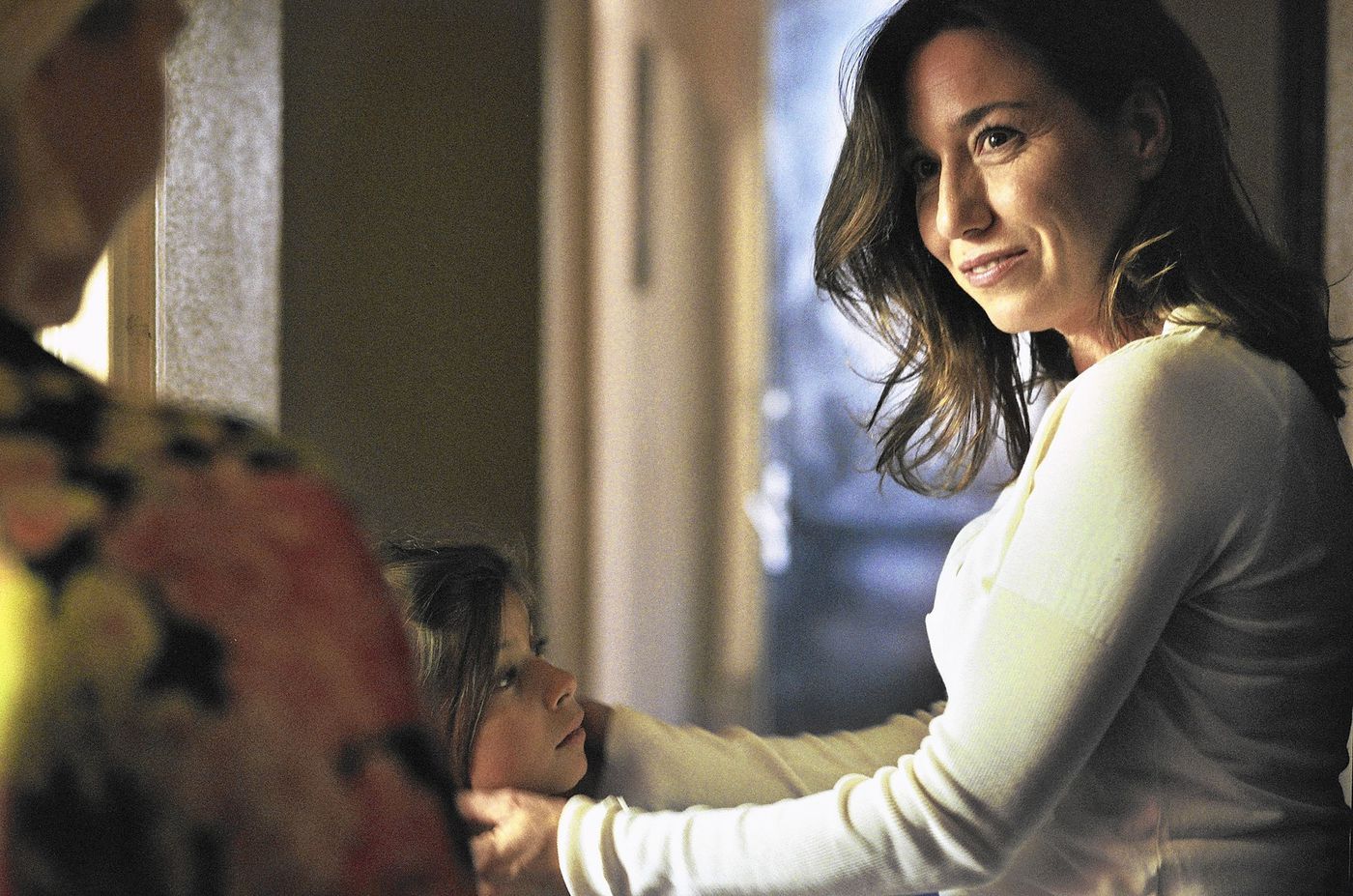 Reading up on Beck, you get the impression of a rejected woman with a fierce temper who was desperately clinging to the one man who had shown her proper affection in her life but was prone to psychopathic jealousy when anything threatened this. This is something that Shirley Stohler's performance nailed to perfection in The Honeymoon Killers. With Salma Hayek in Lonely Hearts, all you get is the impression of passion-crazed Latino firecracker.
You get something very different with Lola Dueñas here. Her performance is emotionally muted, even when she is in throes of passion. So when she does abandon her comfortable but boring lifestyle or explodes out into in jealous rage, you keep wondering where this is coming from. It is not an uninteresting performance; it is just that in comparison to Stohler and Hayek, who let everything out and went for it, everything inside her seems contained and kept under cover.
The sensational nature of the material in the Beck-Hernandez case aside, Alleluia is the most controlled film that Fabrice du Welz has made to date. It is the largely mundane story of a disturbed and murderous relationship but there is none of the ventures into the strange that we had in The Ordeal and Vinyan. There are a couple of moments where the film does – one scene where Lola Dueñas has a body in the kitchen and abruptly bursts into a musical number before turning to carve the body up; another where the two engage in a frenzied primal nude dance before a bonfire. However, these scenes feel as though they have strayed in from another film altogether alongside the controlled rest of the film and you keep waiting for du Welz to return this, whereupon the puzzle becomes as to why he doesn't and leaves two such random scenes in the film.
The other oddity is the significance of the film's title – alleluia is an alternate spelling of the more commonly used hallelujah, a Hebrew phrase that comes to us from The Bible and literally means 'praise God' – which seems to bear no relation to anything that happens throughout the film.
---
---