---
Crew
Director – Julian Jarrold, Teleplay – Neil McKay, Producer – Lisa Gilchrist, Photography – Tony Slater Ling, Music – Dan Jones, Visual Effects Supervisor – Tanvir Hanif, Makeup Designer – Janet Horsfield, Production Design – Pat Campbell. Production Company – ITV Studios/Sundance Channel.
Cast
Emily Watson (Janet Leach), Dominic West (Fred West), Robert Glenister (Detective Superintendent John Bennett), Sylvestra Le Touzel (Detective Constable Hazel Savage), Anthony Flanagan (Mike), Monica Dolan (Rosemary West), Stanley Townsend (Syd Young), Gerald Horan (Howard Ogden), Samuel Roukin (Detective Constable Darren Law)
---
Plot
In 1994, Janet Leach is called in by the Gloucester Police Department as an 'appropriate adult' – a volunteer who advocates for and explains legal procedure to the mentally impaired or illiterate. Her assignee is Fred West who has just been arrested. During the interrogation, Fred openly admits to killing his daughter and burying her body in the backyard of his house. He forms a connection with Janet who is bound to hold everything he says to her in confidentiality. She persuades him to open up and tell the truth and Fred confesses to the killings of others and burying the bodies in the garden and basement of the house. He is adamant that his wife Rosemary was not involved, even though police develop increasing scepticism about this, believing that Fred and Rosemary lured boarders and their own children into sadomasochistic sex and killed them. Fred forms an attachment to Janet, claiming that he sees his true love Annie in her. He asks Janet to visit him in prison where she tries to persuade him to divulge details about other murdered bodies. However, the proximity to such grim events has a troubling effect on Janet's home life.
---
Fred and Rosemary West were an infamous duo of British serial killers. In 1992, Fred was arrested by Gloucester police on charges of raping his thirteen-year-old daughter. In custody, Fred admitted that he had killed another of his daughters and buried the body in the backyard of his flat at 25 Cromwell St. Forensic excavation of the property revealed the remains of six other murdered bodies. Fred was adamant that his wife Rosemary was not involved but evidence indicated this not to be the case and she was arrested in 1994. Fred had murdered several others before meeting Rosemary but the two began to operate together after their marriage in 1972. They were charged with murdering nine victims, including their own teenage daughter Heather who had attempted to flee from the sexual assault that all of their children were subjected to, as well as various lodgers at the house and other girls that Fred had picked up. Both were convicted in 1994. Fred hung himself in his cell in 1995, while Rosemary is still in prison today serving a life sentence.
Appropriate Adult tells the story of Fred's arrest. It comes from Neil McKay, a British writer who has almost exclusively worked in television – although he did write the Hollywood movie Mad Money (2008) – with episodes of series such as The Bill (1984-2010), Heartbeat (1992– ) and Holby City (1999– ). Mostly though, McKay has become known for writing works for tv based on true crime incidents with the likes of This is Personal: The Hunt for the Yorkshire Ripper (2000), In Denial of Murder (2004), Wall of Silence (2004), See No Evil: The Moors Murders (2006) and The Moorside (2017), as well as the The Suspicions of Mr Whicher series of tv movies. In these. McKay commonly make the claim they are based on extensive interviews and offer a close recreation of events.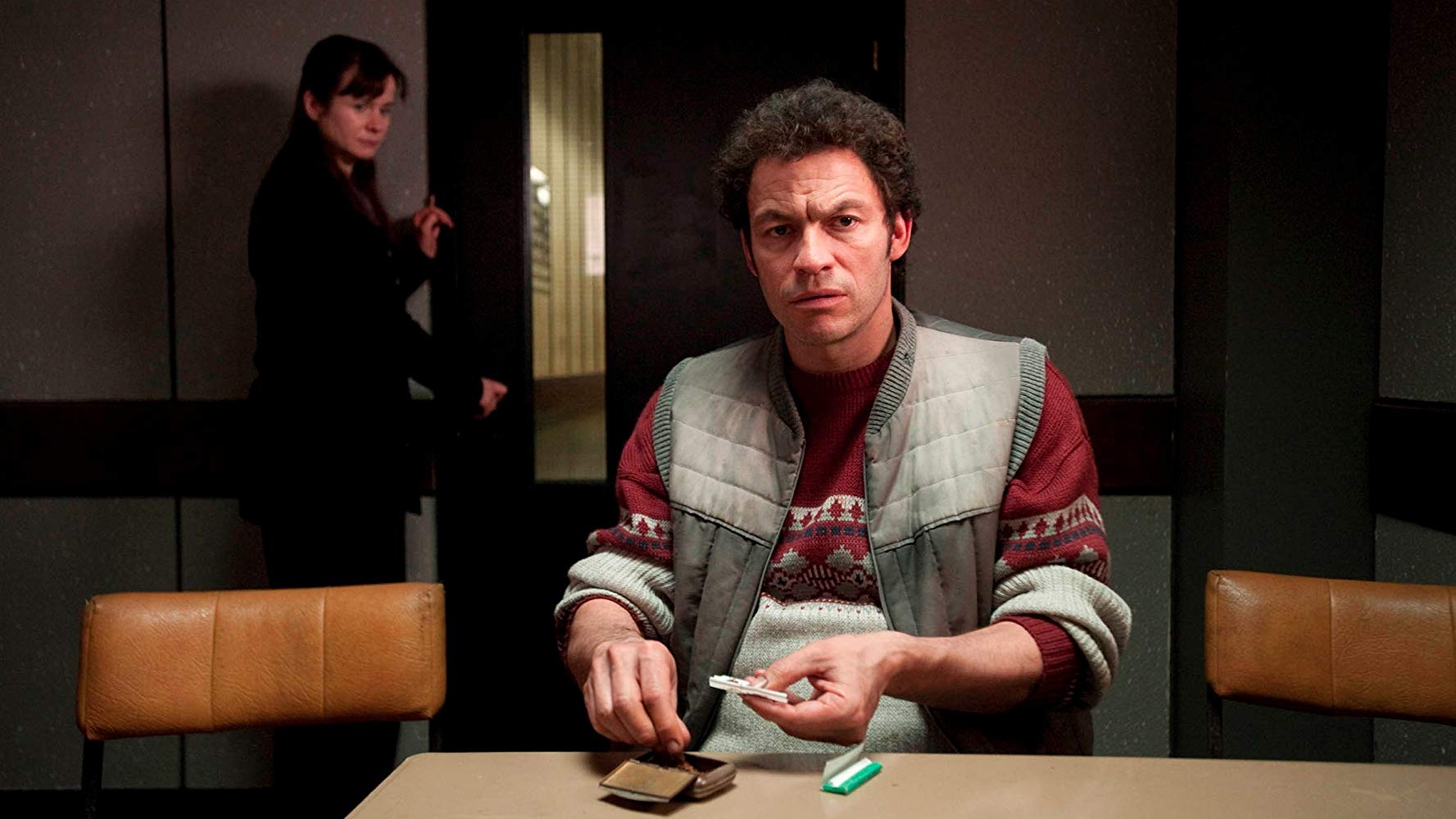 In his true crime works – at least the ones that one has seen so far, this, See No Evil and The Moorside – Neil McKay takes the approach of writing the incident through the eyes of a character who was peripheral to the action. In this case, he has chosen Janet Leach, a volunteer who was assigned the role of Fred West's 'appropriate adult' (a British legal term that refers to an adult who is brought in when children are arrested to safeguard their interest and explain legal procedure. Appropriate adults are also used in dealing with the mentally handicapped and illiterate adults). The focus on Janet presents the audience with an easily relatable everyday character through whose eyes we see events.
Dramatically though, this has a disappointing effect in that what we have come to see a show about – a famous true crime incident – is instead centred around a mundane and uninteresting character who is on the margin of events. Crucially, when it comes to Appropriate Adult, all of the murders the show is about have happened in the past – ie. before the film's given timeframe – and the mini-series far less interestingly deals with Fred West's confession, trial and the visits that Janet Leach makes to him in prison.
The murders are never depicted, although you certainly do get drawn in through Emily Watson's eyes as we see the grimness of her reaction as Dominic West starts casually talking about cutting up his daughter's body. I would have been very interested, for instance, to see more of Rosemary who only gets a few scenes and even less dialogue, even though it would appear she was the dominant character in the relationship with Fred.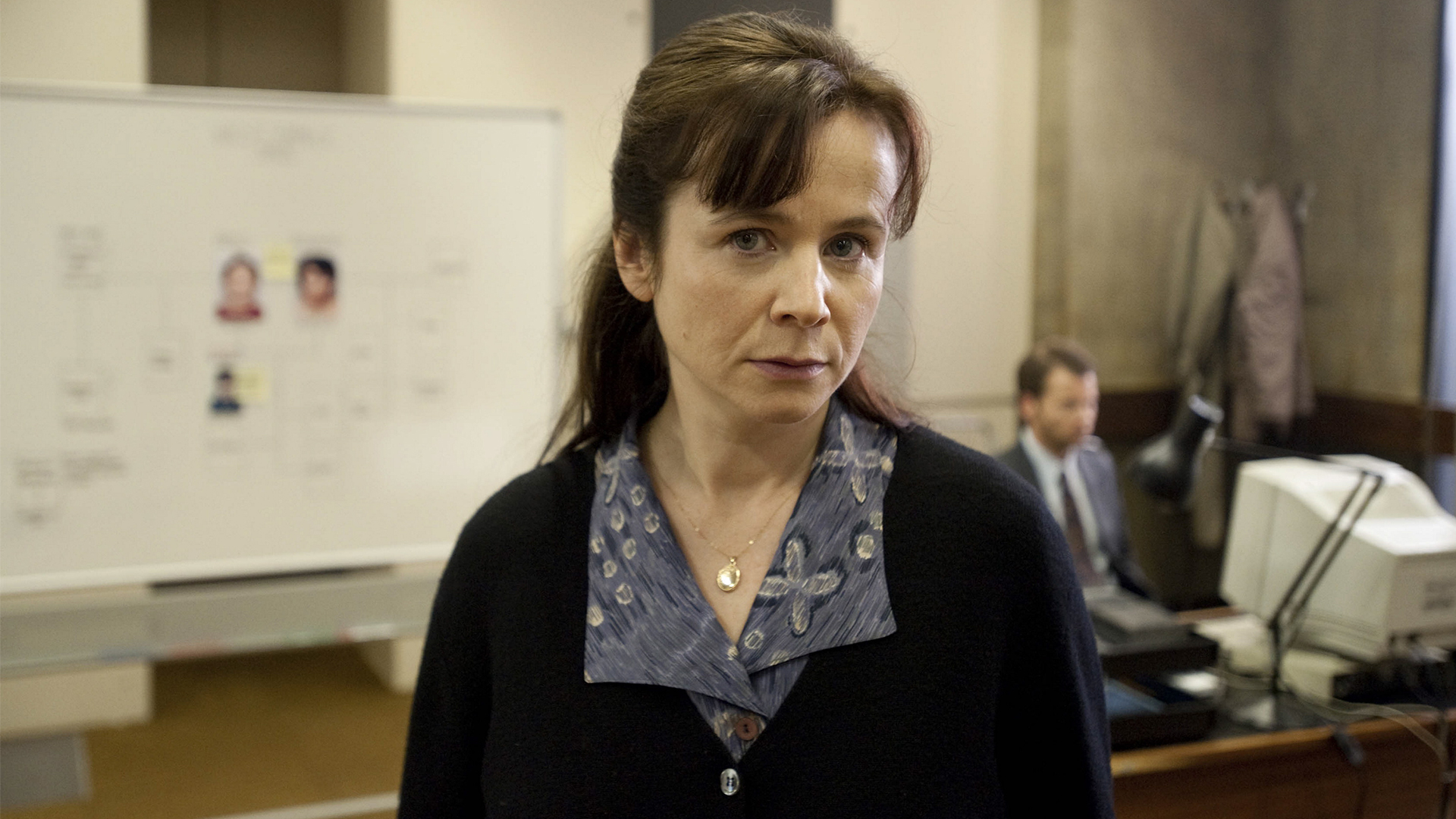 Appropriate Adult works okay on its own terms. Some knowledge of the Fred and Rosemary West story is helpful before sitting down to watch otherwise you don't grasp many of the details. The mini-series is largely about the relationship between Janet and Fred. I have always maintained that Emily Watson is an amazing actress and she does well in the lead here even if ironically what she is playing is a character that is ordinary and unremarkable in every way. Dominic West (presumably no relation to his character) is a name that has been on the rise internationally in the last few years. You are never less than aware that it is West the actor on screen but he does well in the role, giving one of his best performances.
Emily Watson was nominated for a Golden Globe for her performance and both she and Dominc West won at the Baftas, along with Neil McKay, director Julian Jarrold and the show taking the award for Best Mini-Series.
---
---