---
Crew
Director/Screenplay – Marc Meyers, Based on the Graphic Novel by Derf Backderf, Producers – Milan Chakraborty, Jody Girgenti, Adam Goldworm, Michael Merlob & Marc Meyers, Photography – Daniel Katz, Music – Andrew Hollander, Special Effects – Robert Kurtzman's Creature Corps, Production Design – Jennifer Klide. Production Company – Ibid Filmworks/Aperture Entertainment/Novofam Productions/Strange Cavern/Attic Light Films/Section Perspective.
Cast
Ross Lynch (Jeff Dahmer), Dallas Roberts (Lionel Dahmer), Anne Heche (Joyce Dahmer), Alex Wolff (John "Derf" Backderf), Tommy Nelson (Neil), Harrison Holzer (Mike), Vincent Kartheiser (Dr Matthews), Sydney Meyer (Bridget), Thomas J. Luce (Vice President Walter Mondale), Liam Koeth (Dave Dahmer)
---
Plot
Bath, Ohio, 1978. Jeffrey Dahmer is in his final year at William Dawes High School where he is regarded as weird and a socially isolated loner. At home, he is engaged in a series of experiments with dead animals he finds as roadkill, dissolving their skin in jars of acid in the garden shed and keeping the bones. Classmate John 'Derf' Backderf is in admiration of Dahmer's disruptive exploits around the school, which include faking epileptic seizures or acting mentally handicapped. Derf and two others friends form The Jeffrey Dahmer Fan Club. At home, Jeffrey deals with tensions between his father and mentally unstable mother that eventually culminate in divorce. Jeffrey begins to drink heavily and retreats further into his obsession with dead bodies.
---
Jeffrey Dahmer (1960-1994) was a serial killer of considerable notoriety. Dahmer was apprehended in 1991 when one of his victims managed to accidentally get away and was found by police. In the subsequent investigation, it was found that Dahmer had been drugging and killing men and having sex with their dead bodies since the age of fourteen. He would usually lure them to his apartment to watch porn or pose for photos and then drug them. He would have sex with the corpses, eat their flesh, as well as drill holes in their brain and pour in acid or hot water in an attempt to keep them alive. He keep severed heads, hands, penises and other body parts as souvenirs in his apartment for years afterwards. In 1992, Dahmer was convicted of killing sixteen men and sentenced to 927 years in prison, although this ended when he murdered by another inmate in 1994.
The life and crimes of Jeffrey Dahmer have been portrayed on film in the likes of The Secret Life: Jeffrey Dahmer (1993), Dahmer (2002), Raising Jeffrey Dahmer (2006), the quasi-documentary/drama The Jeffrey Dahmer Files (2012) and the exhaustive and definitive tv mini-series Dahmer – Monster: The Jeffrey Dahmer Story (2022). He also makes appearances in Diary of a Serial Killer (2008), is resurrected/turns up as a ghost in Death Factory (2014) and the Devil's Night (2015) episode American Horror Story, and makes gonzo appearances in Dahmer vs Gacy (2010), Gingerdead Man 3: Saturday Night Cleaver (2011) and Dumb & Dahmer (2021). Dahmer was also the subject of the three-part documentary series Conversations with a Killer: The Jeffrey Dahmer Tapes (2022).
John 'Derf' Backderf was one of Dahmer's classmate in Bath, Ohio who befriended him and joined in many of Dahmer's escapades. Backderf went on to become a successful newspaper cartoonist and later comic-book writer, usually publishing under the name Derf. Backderf published My Friend Dahmer (2012), a graphic novel depicting his escapades with Dahmer. This enjoyed considerable acclaim and won the comic-book industry's Eisner Award. It was later adapted as a play before the film was made here. (Oddly, the film seems afraid of the comic-book association and simply says in the opening credits that it is 'based on the novel' by Derf Backderf as opposed to comic-book or graphic novel).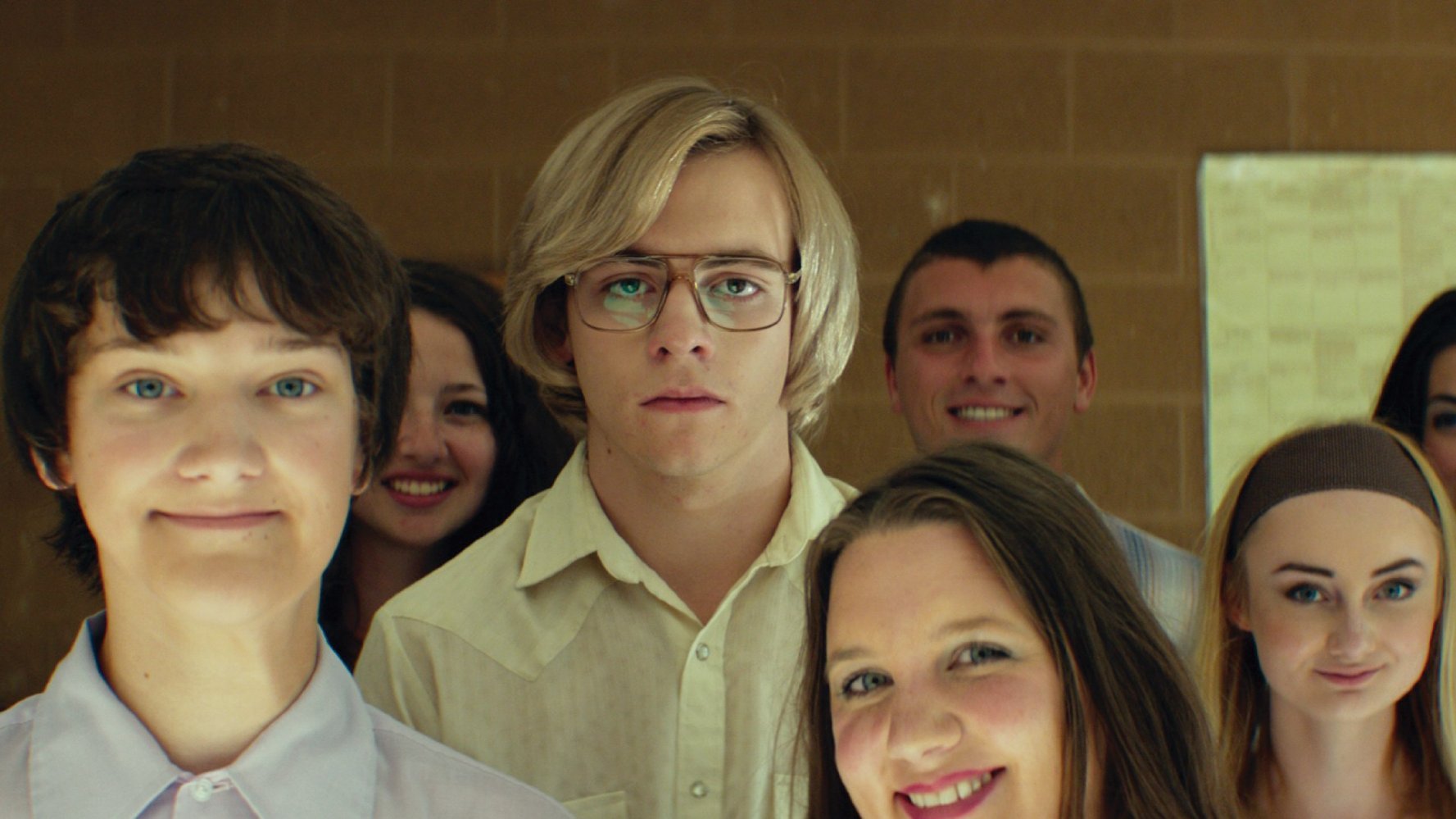 My Friend Dahmer tells the story of Jeffrey Dahmer's senior year in college. It is an interesting new perspective for any film about a serial killer to take – one that assumes its audience already comes to it with knowledge about his crimes. In fact, nothing at all is mentioned of Dahmer's crimes with the exception of the final scene where we see Dahmer picking up Steven Hicks who becomes his first victim. Rather the film focuses on the mundane stuff concerning Dahmer's family life, his mildly reactionary escapades at school, his social isolation and his obsessions that we know will blossom into the crimes with which Dahmer is associated.
The title role has a phenomenal performance from the unknown 23 year-old Ross Lynch, Lynch has an incredibly difficult job – that of authentically portraying a character we all know will become a serial killer but also making the character sympathetic. Added to the mix, Lynch also has to play a Dahmer who is socially withdrawn and is obsessed with dead animals. (This leads to blackly funny lines like: "I have to pick up roadkill but I'm trying to quit"). That Lynch manages to make the socially withdrawn Dahmer into a character we empathise with proves a considerable acting triumph.
What you end up getting is a surprisingly sympathetic portrait of the extremes of social isolation. Even little pieces like where Dahmer finally gets a prom date at the end become ones where you end up rooting for him against the rest of the world that bullies and ignores him – you have to actually pull back and remember it is a serial killer and cannibal you are having sympathy for.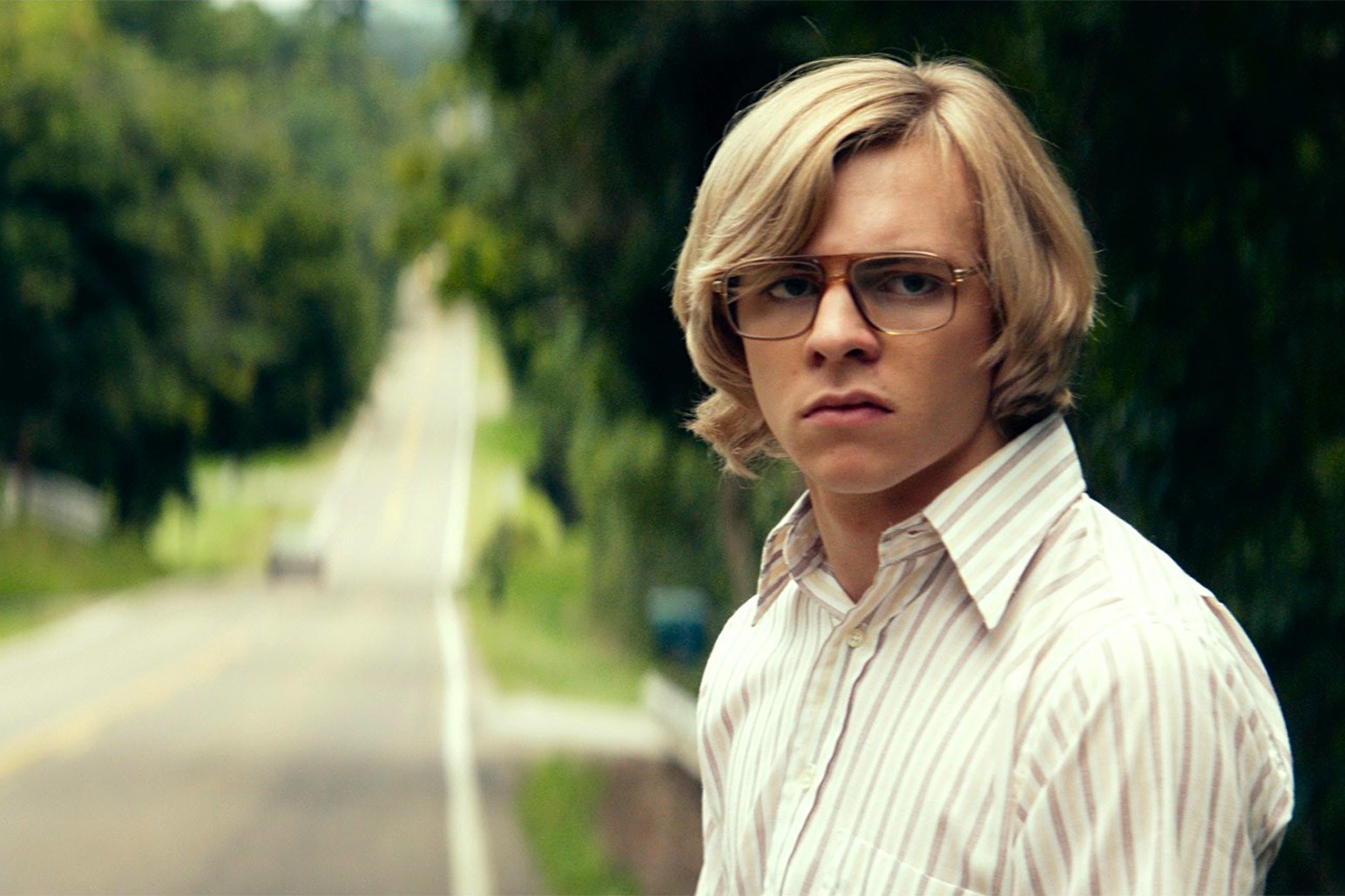 This is not a film that delves into the squeamishness of Dahmer's crimes. There are some ick scenes at the beginning with him demonstrating to other schoolkids the collection of dead bodies that he keeps in jars of acid in the garden shed. Or some chill moments like where he is roomed with the only African-American kid in the school on the class trip and creepily talks about how their insides are the same. (Certainly, the earlier released The Boy (2015), which has a number of similarities to My Friend Dahmer in its (fictional) story of a young isolated child collecting roadkill and fascinated with death, does a far more chill and disturbing depiction of these aspects).
On the other hand, the film has fun with the school scenes with the kids 'Doing a Dahmer' – acting mentally handicapped or throwing epileptic fits in public places – and the apparently true story where he conned his way into The White House and a meeting with Walter Mondale, Jimmy Carter's Vice President, while on a school trip to Washington D.C..
Director Marc Meyers had previously made non-genre dramas such as Approaching Union Square (2006), Harvest (2010), How He Fell in Love (2015) and Human Capital (2019). He returned to genre material with We Summon the Darkness (2019) about heavy metal fans and Satanic ritual killings.
(Nominee for Best Adapted Screenplay and Best Actor (Ross Lynch) at this site's Best of 2017 Awards).
---
---