---
Crew
Director – Morgan J. Freeman, Screenplay – Karen Craig & Alex Sanger, Producer – Ernie Barbarash, Photography – Vajna Cernjul, Music – Norman Orenstein, Digital Visual Effects – Mr X Inc. (Supervisor – Marco Polsinelli), Special Effects – JMS Spfx Ltd, Makeup Effects – Grand Unified Theories, Production Design – Craig Lathrop. Production Company – Lions Gate Films/Profiler Productions Corp.
Cast
Mila Kunis (Rachael Newman), William Shatner (Professor Robert Starkman), Geraint Wyn Davies (Dr Eric Daniels), Robin Dunne (Brian Lees), Lindy Booth (Cassandra Blair), Charles Officer (Keith Lawson), Shoshana Sperling (Gertrude Fleck), Neil Crone (Sheriff Harvey Winslow), Lynne Deragon (Rachael's Mother), Philip Williams (Rachael's Father)
---
Plot
Rachael Newman is a student in the prestigious criminal profiling class of Professor Robert Starkman. As a child, Rachael's babysitter went on a date with Patrick Bateman, taking Rachael with her, only to be tied up by Bateman, before Rachael stabbed them both with an ice pick. Rachael is now obsessed with eliminating serial killers. Up for grabs in the coming semester is the prestigious position as Starkman's teaching assistant. Every student intensely desires the position, as all who have filled it have been accepted as FBI agents at Quantico. As the date of the announcement of the position nears, Rachael decides to start eliminating the competition.
---
American Psycho (2000) was an underrated modern classic, a psycho film with a minatory black comic undertow that quite took one aback. American Psycho II: All American Girl is a sequel from Lions Gate Films, who co-produced the original. Other than Lions Gate however, and with the exception of later-to-be-director Ernie Barbarash who was a co-producer on the first film, there is nobody else present in the sequel either behind or in front of the camera that is in any way connected to the original film. Indeed, there is almost no connection between American Psycho II: All American Girl and American Psycho (or for that matter Bret Easton Ellis's original 1991 novel). The sequel's exceedingly slim point of connection to the first film is that as a child its female psycho was improbably taken by her babysitter on a date with Patrick Bateman and that the youthful Rachael was in fact the one that ended up killing Bateman.
More importantly, All American Girl misses the tone of the original film by a mile. There is none of the original's incredibly menacing sense of black humour to it, nor any of its satirically exaggerated parody of the excesses of 1980s yuppiedom. Instead, Mila Kunis's psycho is merely obsessed with obtaining a prestigious position as a teaching assistant. This could have perhaps been the basis of some blackly comedic satire of the academic world; alas, the film misses this by a mile too.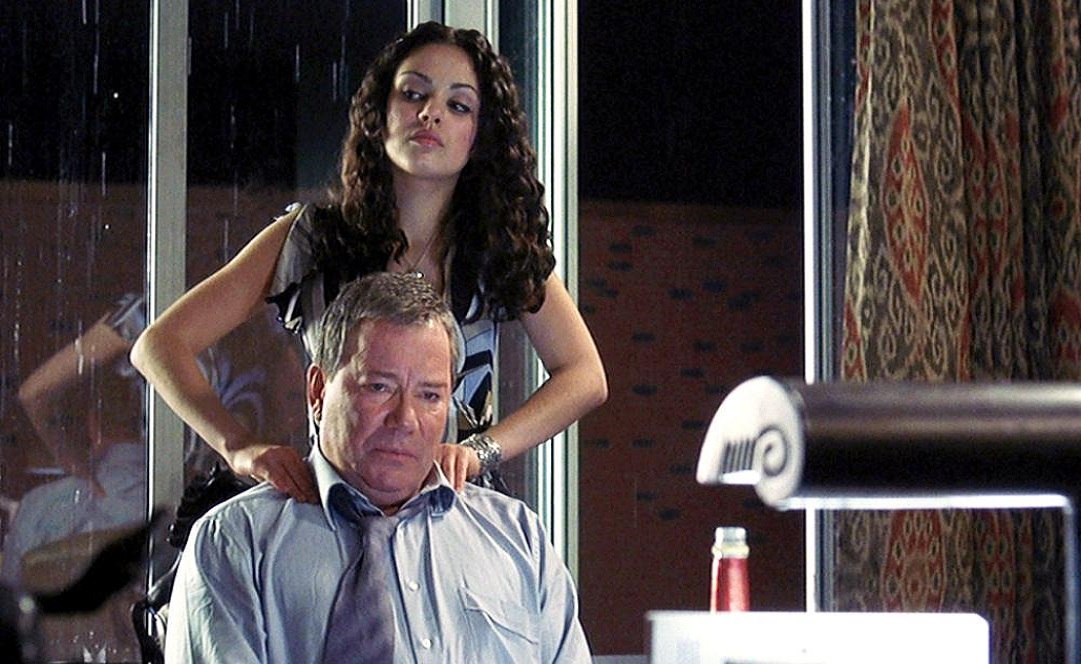 There is some black humour that emerges at times – like where Mila Kunis drags bodies away to be disposed of while her voiceover comments: "You've got to look at the positive side – I'm killing for a better tomorrow. Once I get into the FBI, I'll be in a position to stop dozens, maybe hundreds, of serial killers every year. I'm killing the few to save the many." Or the scene when Mila Kunis lures Robin Dunne back to her room on the promise of bedding him, where he wonders why there is a 'piss sheet' under the mattress and then she strangles him with a condom, commenting: "Ribbed. For her pleasure." However, this is only slightly more sophisticated than the campy one-liner despatches that appear in the A Nightmare on Elm Street sequels.
American Psycho II: All American Girl is routine on all counts. Indeed, it resembles less American Psycho than it does the psycho teenage girl film Devil in the Flesh (1998) and particularly its sequel, Devil in the Flesh 2 (2000), which had Jodi Lyn O'Keefe killing all rivals for her professor's attention.
Director Morgan J. Freeman should not be confused with actor Morgan Freeman. Morgan J. has directed a handful of films, although his only other venture into the horror genre was the revenge film Homecoming (2009). Elsewhere, Morgan J is mostly employed as a reality tv producer.
---
---