---
Crew
Director – Chris Peckover, Screenplay – Zack Kahn & Chris Peckover, Story – Zach Kahn, Producers – Sidonie Abbene, Brion Hambel, Paul Jensen & Brett Thornquest, Photography – Carl Robertson, Music – Brian Cachia, Visual Effects – Orb VFX (Supervisor – Steve Anderson), Special Effects Supervisor – Tim Riach, Production Design – Richard Hobbs. Production Company – Storm Vision Entertainment/Best Medicine Productions.
Cast
Levi Miller (Lucas Lerner), Olivia De Jonge (Ashley), Ed Oxenbould (Garrett), Aleks Mikic (Ricky), Dacre Montgomery (Jeremy), Virginia Madsen (Deandra Lerner), Patrick Warburton (Robert Lerner)
---
Plot
Ashley accepts a job babysitting twelve-year-old Lucas Lerner while his parents go to a Christmas party. Lucas has a crush on Ashley and tries to make moves on her, which she brushes off with amusement. They are then interrupted by threatening phone calls and figures outside the house. A brick is thrown through the window with a note threatening to kill them if they leave. Lucas's best friend Garrett tries to flee only to be killed. A masked figure then enters the house and Ashley and Lucas are forced to hide. However, as Ashley finds, everything is not as it seems.
---
Better Watch Out was the second directorial film for Chris Peckover. Peckover had first appeared with Undocumented (2010), a quite reasonable Found Footage film about a documentary crew following a group of Mexican illegal immigrants as they are captured and tortured by vigilantes. Though Better Watch Out appears as a regular American film, it was actually shot in Australia. The film played at several international film festivals.
I had done only minimal reading on Better Watch Out before sitting down to watch it. And that way – with no raised expectations or spoiled surprises – is the best way to watch it. If you don't want to read on and prefer to watch instead with surprises intact, I won't hold it against you other than to urge you to watch the film.
Better Watch Out starts out seeming like it is a standard stalked babysitter film. This is a familiar set-up that goes back to the heyday of the slasher film with works like Halloween (1978) and When a Stranger Calls (1979). Chris Peckover delivers a fine variant on the familiar, peopled with characters that are written and portrayed with a wry sense of humour. Particularly good during these scenes is fourteen year-old Levi Miller as Lucas. The scenes with him playing at being grown-up and coming onto Olivia De Jonge come with a great deal of amusement. Peckover more than effectively delivers scares once we get to the scenes with the intruder in the house and Olivia De Jonge and Levi Miller trying to hide.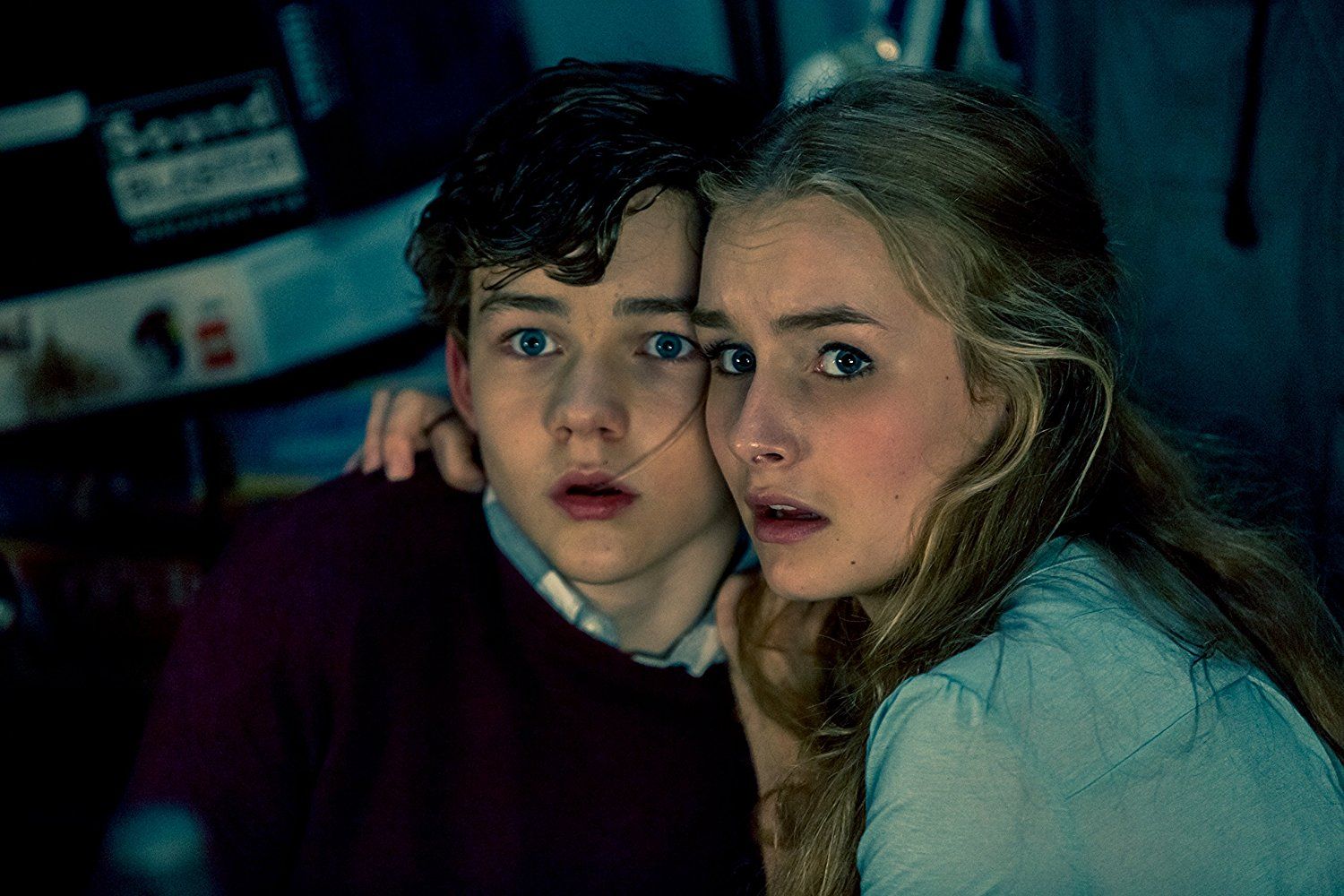 However, what we think is going on – a standard babysitter stalker film – proves to not the case at all and Better Watch Out pulls a major Conceptual Reversal Twist on us and turns everything we expect is happening on its head (although it is a twist that is given away by the below-listed trailer). It is at this point that the film starts to get really good where it is revealed [PLOT SPOILERS] that there is no intruder, that twelve-year-old Levi Miller and his friend Ed Oxenbould set it up so that Levi can have his way with Olivia De Jonge. This ends with her tied up and the two, principally Levi, tormenting her.
In these sections, Levi Miller totally owns the show, giving the performance of a lifetime as he quietly connives the situation, frequently being tripped up and outwitted in his machinations, and demonstrating increasingly psychopathic ruthlessness. There is a whole genre of Films About Evil Children and this contains one of the best performances one has seen. Chris Peckover does an excellent job of ratcheting tension with Olivia De Jonge tied up, various things going wrong or people intruding (often brought there with ill purpose by Levi Miller) and some nasty despatches. The results are enormously enjoyable.
(Nominee for Best Supporting Actor (Lev Miller) at this site's Best of 2016 Awards).
---